Welcome to my Tap2Cash.net review!
Will Tap2Cash scam you? Or should you join and promote it? Can you really make good money with this platform?
If you have questions like these, you've come to the right place because here I reveal the complete truth about tap2cash.net.
Knowing that there are too many frauds out there, you're smart for doing your own research.
That's the way to avoid scams and find the legitimate way to earn passive income every single day!
For your information, this review is not like the other Tap2Cash reviews you may have come across because here you will not find any referral link.
My purpose with this post is to help you decide whether Tap2Cash.net is right for you or not.
Tap2Cash.net review summary
---
Name: Tap2Cash
Website URL: tap2cash.net
Owner: Unrevealed
Created in: November 2019
Cost: Free to sign up (but it can end up being very expensive)
Who is it for? The owner
Do I recommend it? Never
---
If you're sick of scams, check out my 1st resource to make a 4-digit monthly passive income HERE!
---
What is Tap2Cash about?
---
Tap2Cash (found at tap2cash.net) is a website that is said to be the #1 influencer network, but I have my doubts.
I have reviewed hundreds of websites and I have come across multiple websites that claim to be the "#1 influencer network", but all these websites have turned out to be scams.
Apart from that, I haven't seen any real influencers talk about tap2cash.net as a go-to website to earn money. Do you know any influencers who are using tap2cash.net?
According to the Tap2Cash.net website stats, they have over 3 years of experience, they have paid over $7,000,000 and they have made 225K influencers happy.
With these numbers, why haven't I found any Tap2Cash payment proofs or positive reviews? 
You see, when a money-making website or platform has changed lots of lives for the better, members write positive reviews or show their payment proofs. But this is not the case with Tap2Cash.
They promise that you can make $10 for every referral you get, and you also receive a $25 bonus after joining.
Oh, and Tap2Cash.net is also free to sign up! So is Tap2Cash the ultimate website that can help anyone make real money online?
I mean, anyone with basic computer skills can join for free and share their referral links. So making money with Tap2Cash is apparently easy and fast.
Sadly, the truth is that Tap2Cash does not work as advertised. Tap2cash.net is not a legit website, it's basically no better than these other websites I have exposed:
How Tap2Cash.net really works
---
Tap2Cash.net works in a way that doesn't make you any money.
In case you have already joined and have been getting referrals, you have seen your Tap2Cash account balance rise and rise, which can make you think that you're making money.
But the truth is that the money you see inside tap2cash.net is fake money that will never get sent to you.
If you have recently joined and still haven't got any referrals, you more than likely see $25 in your account balance. But the problem is that those 25 dollars cannot be withdrawn because it's fake money.
Truth be told, they want you to believe that you're earning money because they think that this is what will get you enough excited to promote Tap2Cash.net.
The owners of Tap2Cash want you to promote tap2cash because they want as many people as possible to join.
Each person who signs up is required to give away their personal info (email address, name, password), and this is what the people behind this platform need to make money at your expense.
In short terms, they want to profit from your personal information, without your consent.
Once they have a big list, they will sell it all to other scammers and hackers, who will do the same. This is very dangerous because it means that your information can fall into the wrong hands.
And there's more! They will also use your info to access your personal accounts.
For example, they will use your email and password to see if they can access your PayPal accouny and steal all your money.
This is what they have done to other people who have fallen for other copies of this scam. This is why I said that Tap2Cash can end up being very expensive.
Sick of scams? Want to make passive income every day?
Check Out My FREE Earn Money Online Guide Here!
Beware of the $30 task wall!
---
I also want to point out that completing the tasks inside the Tap2Cash.net site or uploading a YouTube video with a tap2cash promotion is not advisable because it won't help you make any money.
The thing is, it doesn't really matter if you complete tasks or how many referrals you get because Tap2Cash.net will never pay you.
But when it comes to the tasks from their task wall, you need to be careful because those tasks require you to visit other websites that are fraudulent. And they also require you to install apps or programs that are filled with malware.
So trying to complete these tasks can put you in a position where you need to purchase another laptop or smartphone! That's why I recommend that you avoid them at all costs!
It doesn't even make sense to make $30 in 1 minute or $80 in 2-3 minutes, don't you agree?
I mean, don't you think that a lot of people would have quitted their jobs if it was possible to make $80 in only 3 minutes? There wouldn't be people working $5-$10/hour jobs!
Don't let those scammers fool you! Completing tasks is not the way to go to make a fortune!
Lack of info about the people behind Tap2Cash.net
---
If I asked you who's behind Tap2Cash.net, what would you say? Maybe you would say that you don't know the identity of the owner, or perhaps you would say that your account manager is Sandra Elsen.
I personally would say that I don't know who's behind Tap2Cash, but what I know for sure is that Sandra Elsen is not a real account manager. 
The truth is that Sandra Elsen is a made up character that is basically being used to lead you to believe that there's someone you can contact for help.
If you look for the skype username @tap2cash, you won't find anything because that username does not exist. So there's nobody you can contact for fast support.
Oh, and what about the Tap2Cash team? The people who appear on those photos have nothing to do with Tap2Cash. 
How do I know? The scammers behind Tap2Cash have taken those photos from other sites and have used them to create fake characters.
For example, Mark Liuw is not the CEO of Tap2Cash.net. My research says that that photo can be found in multiple different websites that are not connected to Tap2Cash.
Below you can observe what I mean: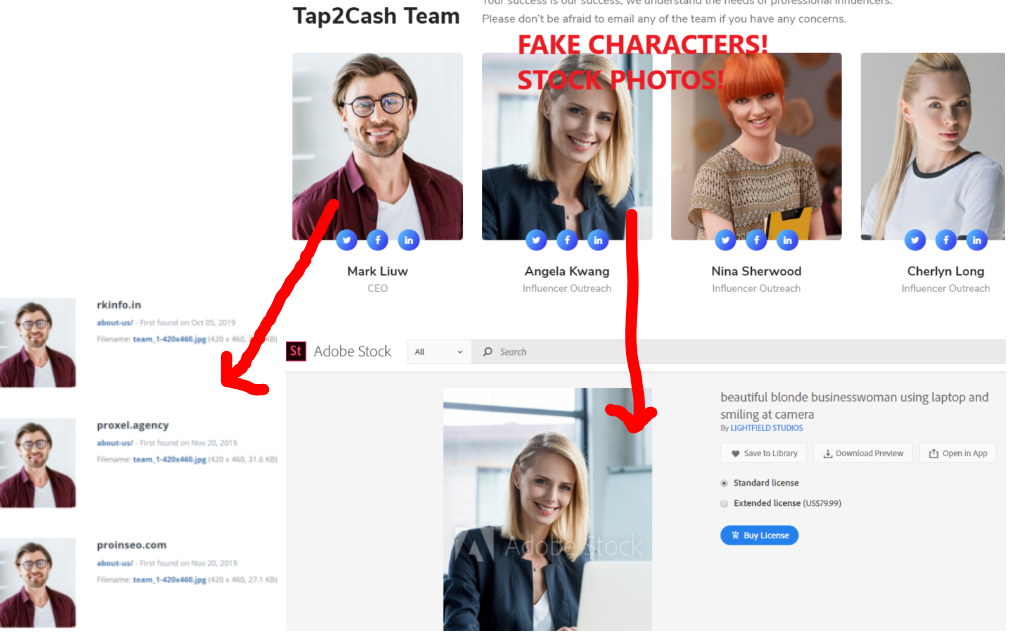 Because of this, there's no way I can take tap2cash seriously. If the real owners are not transparent about their identities, it means that they have something to hide.
And what they have to hide is that Tap2Cash does not work for members. They don't want people like you to know that they haven't paid any members.
It's the same as the Tap2Earn scam
---
Tap2Cash.net is no different than another scam site I have exposed called Tap2Earn.co. 
Both sites have the same structure, the same layout, the same fake claims. They claim to be the #1 influencer network and they also claim you can make $500 today.
They even use the same graphics and pictures, as you can see below:
See how similar they are to each other? Well, the difference is that Tap2Earn has some payment proofs, but they're fake.
Knowing that Tap2Cash.net works like Tap2Earn.co, let's see what real people are saying about Tap2Earn.co: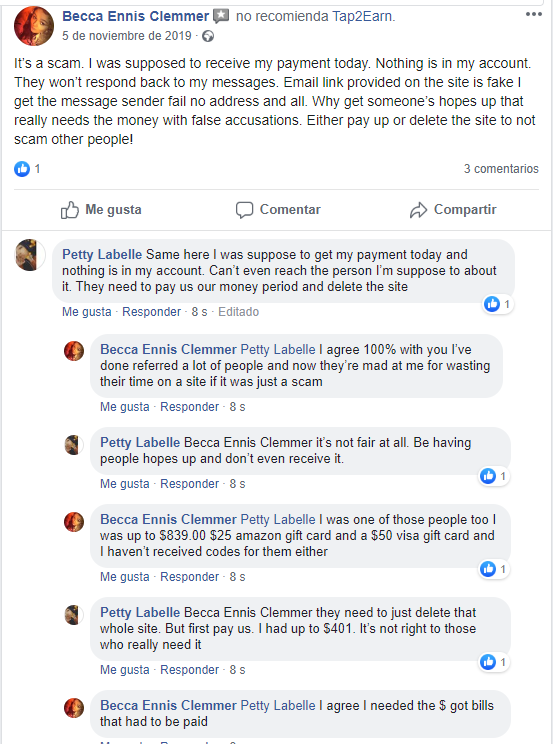 Tap2Earn has a Facebook page and all comments I've read are negative. Members have been wasting their time because they haven't got paid.
So what can we expect from a website that has the same scam signs as Tap2Earn? We definitely cannot expect Tap2Cash to be different than Tap2Earn.
Will Tap2Cash scam you?
---
I have 0 doubts about Tap2Cash.net being a scam.
There are too many fraudulent websites like Tap2Cash out there, so I'm 100% sure that tap2cash is no better than the others I have exposed.
As I've showed you, the people behind it are fake, the testimonials are fake, their income claims are unrealistic and it looks the same way as other known scams.
This kind of scams are not only negative for your finances, they're also negative for your emotional health because it's they make you feel frustrated and guilty for having referred other people to the scam.
I personally wouldn't like my friends or family members to fall for a scam like tap2cash. Many people fall for this kind of scams because they're free to join, but in the end they're more dangerous than they seem, as I've explained.
Unfortunately, many members realize they've got ripped off when it's too late. Some members get excited after receiving a payment confirmation, which is nothing more than a trick the scammers use to keep you spreading their scam.
They send payment confirmations because they want members to think they'll get paid. But the truth is that members never receive their payments.
What you decide to do is up to you, but I have to conclude that it's best to avoid Tap2Cash.net at all costs.
Are you willing to take action? Read this
---
There are sooo many scams like Tap2Cash.net, but I have some good news for you!
The good news is that there are maaaany genuine platforms that are willing to pay you, and I say this because I'm living proof that this is real.
If you knew that is possible to make money doing something you have been doing, would you take action?
You know, if you're one of those people who have been sharing the tap2cash.net referral link and have got people to join, you can definitely make passive income by using this business model.
Instead of sharing links to scam sites like tap2cash.net, this is about linking people to legit sites that are willing to compensate you for each sale you make.
Don't you worry if you don't like selling because you only have to drive targeted traffic to other websites, which is something that can be done for free!
If the people who visit those websites through your link end up buying something, you will get paid commissions! Sounds cool?
This is not MLM and it doesn't require you to create your own product, this is a business model that will allow you to make money while talking & writing about something you are passionate about.
Like I said, I'm living proof that this business model works, and it can happen for you too! There are people from all over the world who are actually making money with this business.
Below you can see one of my payment proofs: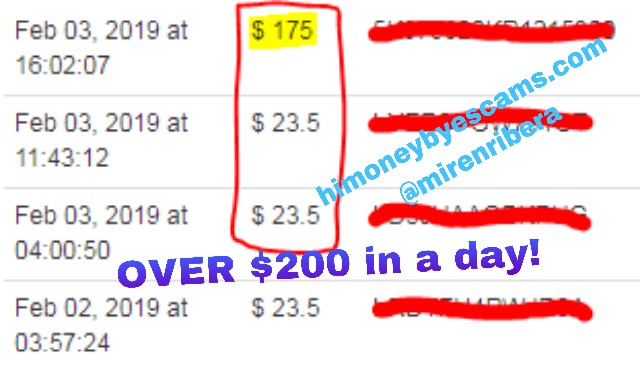 The reason I show this payment proof is that I want you to know what's possible. I don't want those con artists to make you lose hope.
No matter the experience or skills you have, you can make it happen. I started with no experience and English is not my main language, so anyone can achieve good results.
If you're committed to learning and taking action, I invite you to check out my FREE guide here: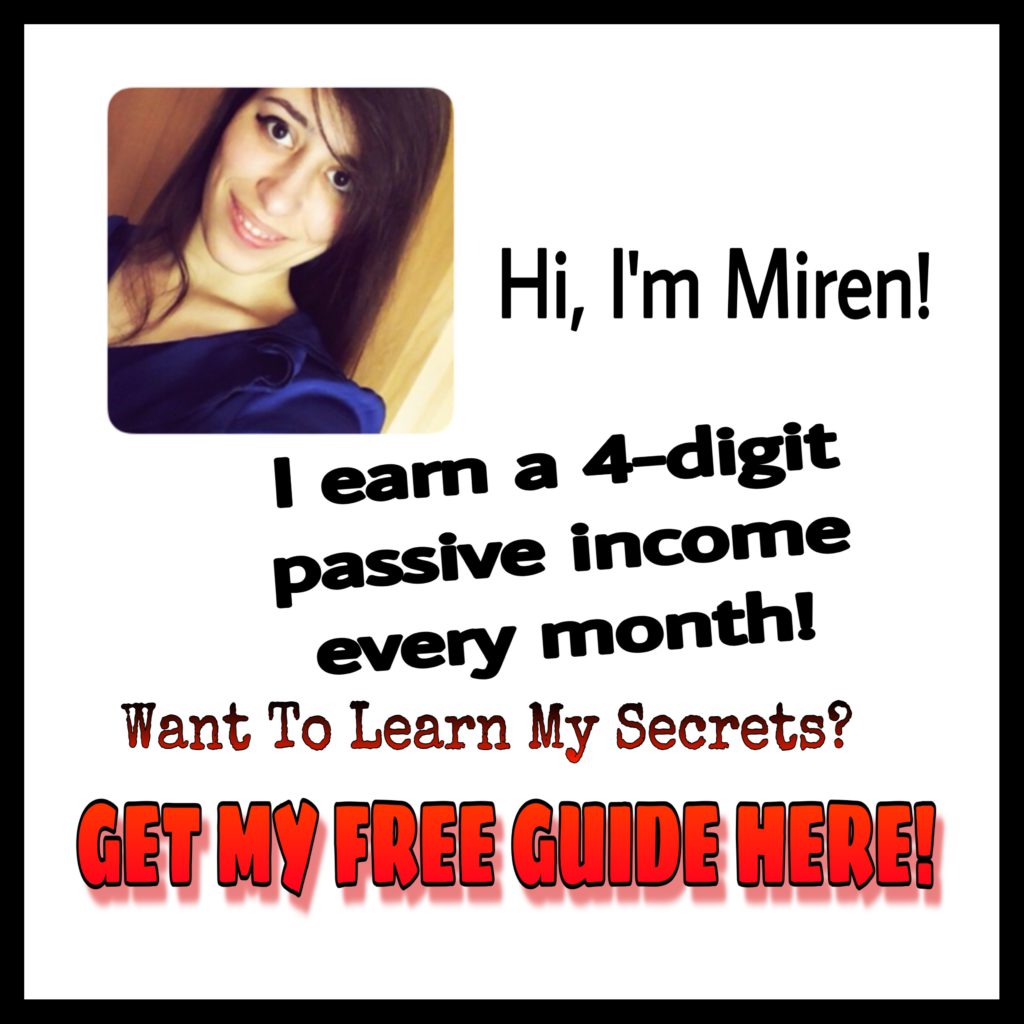 My guide is FREE (no login information required, just click here to start reading it), which means that you have nothing to lose and a lot to gain 🙂
Oh, and what if you ever have questions or need help? No problem! I'm not like those scammers because I'm transparent about who I am and I also show you how you can get private access to me.
If you read my free guide until the end, you will see how you can get answers to all your questions and support from me and other Internet marketers.
Stop wasting your time on horrible scams and start your online business today!
I will leave this quote here:
If you want something you have never had, you must be willing to do something you have never done.
I hope this Tap2Cash.net review has been helpful to you and you will make the best possible decision.
Feel free to share it with whoever you believe that will benefit from it!
If there's something else you want to know or you have any questions about Tap2Cash or would like to share your experience, please leave a comment below. I love hearing from you all!
Whatever you do next, I wish you nothing but the best =)