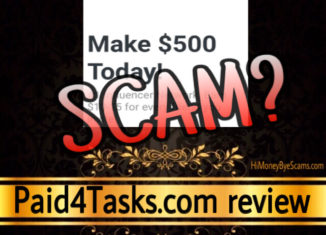 Will Paid4Tasks scam you out of your hard-earned money? Or is it a legit platform that can help you earn $500 today?
If that's what you want to know, I'm glad that you have come across this Paid4Tasks.com review because here you will find all the answers to your questions.
Before getting started, I need to congratulate you for doing your own research because this is how you can avoid scams and discover the legit way to earn passive income every day!
For your information, this is not like other Paid4Tasks reviews you have come across because this post doesn't contain any referral links.
Instead of that, here you will find all the pros and cons because my purpose is to help you decide whether paid4tasks.com is right for you or not.
Paid4Tasks.com review
---
Name: Paid4Tasks
Website URL: paid4tasks.com
Founder: Hidden
Cost: Free (but it can make you lose money)
Best for: The founder
Recommended? No
---
If you're sick of scams, check out my 1st resource to make a 4-digit monthly passive income HERE!
---
What is Paid4Tasks.com about?
---
Paid4Tasks (found at paid4tasks.com) is a website that claims you can make $500 today a.k.a. the day you get started.
They claim to be the #1 influencer network, but I haven't seen any real influencers promote this platform.
Honestly, I have come across other sites that make these claims:
"Make $500 today!"

"$25 sign up bonus"

"#1 influencer network"

"Earn $10-15 for every friend you invite"
And all these sites that make this kind of claims have turned out to be ugly scams that need to be avoided.
So the second I saw that Paid4Tasks homepage, I immediately thought I was in front of a scam that doesn't work.
But I still did my research because I don't like to come to final conclusions without doing my homework.
Paid4Tasks sounds too good to be true because they make the process of earning money online seem easy, when in reality it's not.
Truth be told, it makes no sense to earn $10 per referral if no one is paying to sign up. Where does the money come from?
Yes, they claim to generate income from ads and sponsorship products, but I don't believe it. Do you see any ads in the paid4tasks.com website? I personally don't see any ads.
So how can they make money when people visit or join their site? More on this later.
Apart from that, they say that you get $25 after joining, but they don't allow you to withdraw it so it's the same as getting nothing.
Paid4Tasks is being advertised as a website that can help anyone make easy money today because it can make people believe that they're making money just by getting clicks and referrals. 
But it's all false advertising because Paid4Tasks doesn't really work like that. 
How Paid4Tasks really works
---
So how does Paid4Tasks really work? The only ones who are getting paid it's the owners of this platform.
That's right, members are not getting paid! The owners want other people like you to do their dirty work with no intentions of compensating you.
People who are actively promoting paid4tasks believe they're making money because they see their paid4tasks balance increase and increase.
Seeing their account balance grow is what gets them excited and makes them keep promoting paid4tasks. They have the hope that they will get paid after reaching the minimum payout threshold.
Some members also try to complete some tasks because they think they will earn $30 per task, but the truth is that these tasks are way more dangerous than they seem.
In order to complete these tasks, you're forced to visit websites that ask you to give away your phone number and your credit card or bank account information, and other sites require you to download apps/install programs.
The issue with telling them your phone number is that they will send you text messages that can cost you a lot of money, not to mention that they will even share it with other unethical individuals.
And the problem with downloading apps or programs is that they contain viruses that can damage your laptop or smartphone, whatever device you're using.
And that's not all! Your personal information can fall into the wrong hands, which can put you at risk for identity theft.
There are members who also promote Paid4Tasks on Instagram. They post the promotional posts you can find inside the paid4tasks.com dashboard area.
This is also dangerous because it can give you a bad reputation. Telling your followers to sign up for a scam site can definitely lead them to distrust you and unfollow you, not to mention that it can also make you lose people you love.
You see, it's not convenient to do what the owners of paid4tasks.com want you to do.
If you were thinking of submitting a YouTube video to promote Paid4Tasks, it's not a good idea because it won't get you paid. 
Sick of scams? Want to make passive income every day?
Check Out My FREE Earn Money Online Guide Here!
Why is Paid4Tasks.com free to join?
---
Paid4Tasks is free to join because this is the way to get as many people as possible to join.
Many people sign up without thinking twice because they don't think that a free-to-join site can be a scam.
Signing up requires you to give away your name, email address and password, which is what the owners of Paid4Tasks want from you.
Then they ask you to promote Paid4Tasks because they want as many people as possible to give away their information.
The more info they collect, the more money they will make. So they want to have a big list of names, emails and passwords.
After that, they will sell it all to other fraudsters and hackers, who will do the same. It's a never-ending cycle.
And it doesn't end here! They will also try to access your personal accounts, like your email account, your PayPal…
They want to access as many accounts as possible because that's how they can take as much money as possible.
Paid4Tasks is basically a copy of these other scams I have exposed:
I have already lost the count of the amount of scam sites that promise you you'll make big money by sharing your referral link.
These sites have wasted many people's time and money. There have been people who have got their bank accounts cleaned out.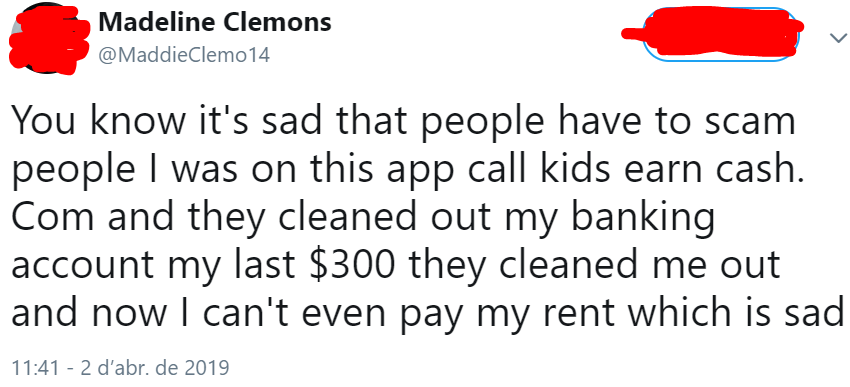 In case you reach the minimum payout threshold and ask to get paid, they will send you a payment confirmation just to keep you around. Their goal is to get you to keep promoting Paid4Tasks. 
Then they will leave your payment request in pending status and will end up rejecting it, not to mention that they will also disable your Paid4Tasks account.
Unfortunately, most members realize they have been ripped off after getting their accounts disabled.
Lack of information about the owners
---
The fact that Paid4Tasks.com doesn't contain any information about the people who are running it is a big red flag because it indicates that they're trying to hide something.
They claim to have paid over $44,000,000 to members, but that's not true because the paid4tasks.com domain name was registered in September 2019, so it's only been a month since Paid4Tasks was created (as of this review).
Honestly, I wasn't surprised when I saw that the owners don't show up because this is very common in this kind of scams.
Scammers usually hide their identities because they don't want to get caught or sued. 
Another big red flag is the fact that Paid4Tasks doesn't provide any legal information. It doesn't have a privacy policy or terms & conditions page, which means that they're not transparent about the way they use members information.
Even though they include social media icons on their homepage, the links are broken so they are not on any social networks. They don't even provide a real email address.
If you have any doubts or issues, there's no one you can contact to get help. It's clear that they don't want to hear from their members.
It's just a copy of CloutPay
---
Paid4Tasks is almost a clone of CloutPay, which is the same as the other sites I have mentioned.
All these sites work the same way. They are filled with fake claims, unrealistic income claims, lies, fake stats, fake testimonials… 
How do I know that Paid4Tasks is just a new name for CloutPay?
As you can observe, in the FAQ section, they mention Clout Pay instead of Paid4Tasks.
CloutPay was exposed by many people and received too many complaints, so scammers changed its name to Paid4Clout.
Here you can read some CloutPay complaints: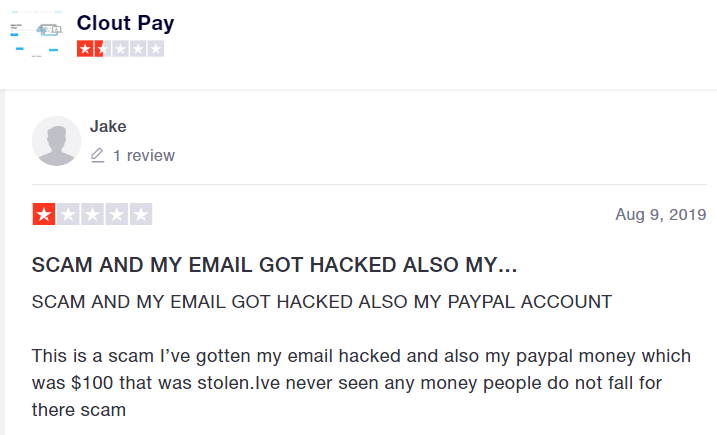 I haven't found any positive CloutPay or Paid4Tasks reviews. It's obvious that Paid4Tasks is just a new name for the CloutPay scam, so there's no way I can trust paid4tasks.com.
Will Paid4Tasks scam you?
---
There's no doubt that Paid4Tasks.com is not legit.
There are some people who wouldn't call it a scam because it's free to join.
However, there are many people (especially members) who will call Paid4Tasks scam because it doesn't live up to its promises and it lies to you to profit at your expense.
In my opinion, Paid4Tasks is not only a waste of time, it's also a waste of effort. It even can lead you to feel frustrated, upset, guilty… Getting ripped off is not good for someone's emotional health.
Many of the people who've got scammed end up feeling guilty because they've told their family members and friends to sign up.
If you're one of these people, please know that you had the best of intentions and your loved ones will understand it. 
In case you want to do something about it, I recommend that you add extra protection to your personal accounts so that those con artists don't steal your info or money. 
If you have been promoting paid4tasks.com and still don't know what to do next, it's all up to you. You now know how it really works and how other people's experiences have been.
My final verdict is that I highly do not recommend Paid4Tasks.
What if you help legit sites instead?
---
Instead of sharing links to a scam site, do you know what it would happen if you shared legit links a.k.a. links to legit sites? You would be on your way to get paid!
That's right, there are legit companies and individuals who are willing to pay you to help them increase their sales.
You don't need to be good at sales, you just need to drive traffic to these legit sites. For example, if you send traffic to a product sold on Amazon and someone buys it through your link, you will earn a commission!
This is a legit business model that many people are using to make passive income every day. There are plenty of services and products that you can make money from. 
It doesn't matter if you don't have any prior experience or technical skills, you can make this business work for you as long as you're willing to put in the effort and time.
I'm living proof this business works, as you can see here: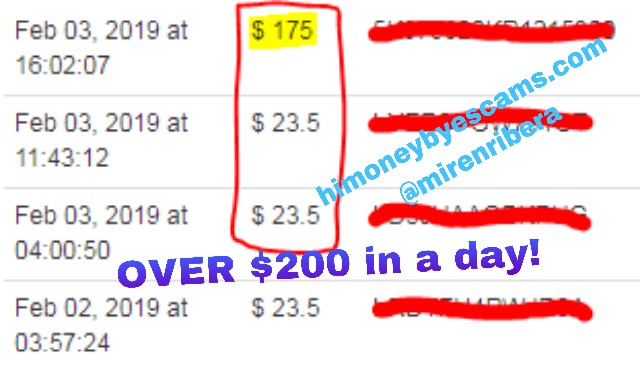 This has nothing to do with MLM and investing and it doesn't require you to recruit anyone. This is a newbie-friendly legit business model that allows you to profit while researching & writing about a topic that you're interested in.
If you're willing to take action and follow a step-by-step method, I invite you to read my FREE guide here: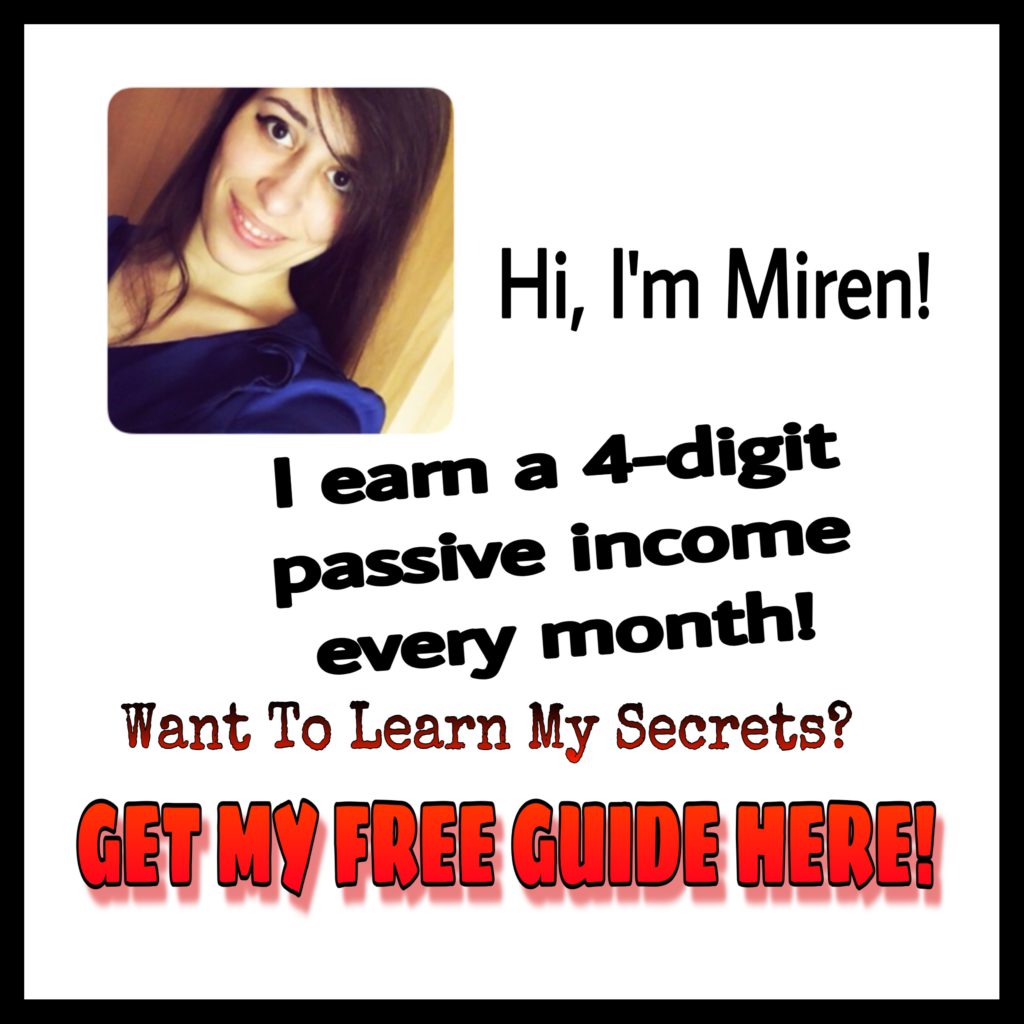 My guide is FREE (no login information required, just click here to start reading it), which means that you have nothing to lose and a lot to gain 🙂
Oh, and don't you worry if you ever get lost or have doubts! I'm not like those con artists because I show you who I am and I also tell you how you can contact me.
In my free guide you will learn how you can get answers to your questions and support from me and other online entrepreneurs.
Stop wasting your time on dangerous scams and start your money-making journey today!
I will leave this quote here:
If you want something you have never had, you must be willing to do something you have never done.
I hope this Paid4Tasks scam review has been helpful to you and you will make the best possible decision.
Feel free to share it with whoever you believe that will benefit from it!
If there's something else you want to know or you have any questions or would like to share your experience, please leave a comment below. I love hearing from you all!
Whatever you do next, I wish you nothing but the best =)