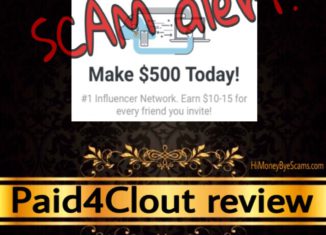 The Paid4Clout scam (paid4clout.com) will not help you make any money and this honest Paid 4 Clout review proves it.
Paid4Clout was previously called CloutPay, which is a website that has scammed a lot of people.
If you are wondering how Paid4Clout really works or if members are really getting paid, I'm happy that you have found this post because here you will find all the answers.
Before revealing the truth, let me congratulate you on doing your due diligence. That's the way to avoid the ugly frauds and find the legitimate way to earn money online.
Here you will not find any Paid4Clout referral link because I am not promoting it. Instead of that, you will find what others haven't told you, so keep reading.
Paid 4 Clout review summary
---
Name: Paid 4 Clout
Website: paid4clout.com
Owner: Hidden
Best for: The owner
Price: Free to join (but they profit at your expense)
Recommended? No, it's a scam!
---
If you're sick of scams, check out my 1st resource to make a 4-digit monthly passive income HERE!
---
What is Paid4Clout.com about?
---
Paid4Clout.com claims to be a platform that helps people turn their social media into profits.
Paid 4 Clout is said to be the #1 influencer network, but I'm 100% convinced that's not true.
Many people have been joining Paid 4 Clout because they don't require you to make a payment to sign up.
Also, many people are signing up because they supposedly receive $25 after joining.
In other terms, Paid4Clout is making people believe that they can get free money, so people get excited and end up joining.
The idea of making hundreds (even thousands) of dollars without investing sounds very attractive, especially to people who are on a low budget.
Another thing that sounds amazing is the fact that they claim you only need to promote your Paid 4 Clout referral link to get paid.
I mean, sharing a link on social media is something that most people with an Internet connection and basic computer skills can do, so lots of people don't think twice about trying it out.
The problem is that Paid4Clout is more dangerous than most members would ever think. It actually saddens me to see lots of people fall for this kind of scams.
Why do I say that Paid4Clout is a scam? Because it does not work as advertised and wastes your precious time, not to mention that it can leave you with less money than you have.
All the stats on the Paid4Clout website are completely fake. They haven't paid anything to anyone and it's not even been a week since the domain name Paid4Clout.com was registered.
As you can see below, paid4clout.com was registered on July 12th 2019:
Therefore, there's no way that this site is the first influencer network. And there's no way that members have got paid, so take the Paid4clout claims with a grain of salt! 
Sick of scams? Want to make passive income every day?
Check Out My FREE Earn Money Online Guide Here!
How the Paid4Clout scam really works
---
The Paid4Clout scam works the same way as other scams like ReferralPay, CloutPay, ViralDollars, KidsEarnCash, ViralPay, EazyDollars, ViralMarket, MVPBucks, CashForKids.club…
Honestly, I've lost the count of the number of scams I've exposed. There are so many scams like Paid4Clout and they all the same structure and layout, not to mention that CloutPay and Paid4Clout look identical!!
Just observe the testimonials! Both CloutPay and Paid4Clout have the same testimonials and comments, which indicates that they're fake because it makes no sense that these people have used both platforms.
All the testimonials on their websites are fake and they haven't paid anyone. Legitimate sites don't have fake testimonials or fake payment proofs.
You see, if Paid4Clout has paid so many people, why don't they post real payment proofs? Obviously, they haven't paid anyone.
The reason they change the names of their scams is that this is the way to mislead potential victims. They don't want you to find all the complaints and negative reviews from members who haven't got paid.
I see many members still share their referral links because they still hope they will get paid, but they won't. I've noticed that members get very excited when they get their payment confirmations.
But the truth is that those payment confirmations are fake! The day they have to pay you they change the payment date or they simply delete your account. This is what they have done to all members.
No support provided
---
A website that has fake contact information cannot be trusted, in my opinion.
If Paid4Clout works so well, why do they have a fake email address? Why don't they have a real customer service?
As you can see, I checked out if their email address is real and the result is that there's no email server for hello@paid4clout.com.
This is an indication that they don't want to hear from you. If you send them an email, you will receive the mail delivery subsystem message because the address cannot be found.
An ethical and legit company or website wouldn't be lying about their contact information because they really care about their customers. But it's clear that the owners of Paid4Clout don't care about their members.
Just the fact that they haven't replied to the CloutPay members is enough for me to conclude that they just care about the money they can make at your expense.
RECOMMENDED: Check Out How I Make A 4-Digit Monthly Income Here!
They won't pay you
---
These scammers haven't paid and will not pay any members.
Once their scam gets exposed by lots of people, they delete their members accounts and change the name of the scam to keep scamming other people.
I've seen lots of CloutPay members ask and ask why they cannot access their accounts or why they haven't got paid, but they haven't got any response.
Scammers just want your personal & financial information to profit from it. They sell email addresses to other scammers or hackers, who do the same. This is very dangerous because your information can fall into the wrong hands.
And that's not all! With the information provided, they also try to steal as many personal accounts as possible.
For example, they will use your email and password to see if they can access your email address or PayPal account. If they get access to your accounts, they will take all your money. 
These fraudsters do the most to get as much money as possible. They don't care if they ruin other people's lives because they feel no empathy. It's clear that these scammers only care about their own benefit.
And once they have what they want, they want nothing to do with you. That's when they delete your account without explanations and change the name of the scam to keep ripping people off.
Paid4Clout scam review – Stay away from it!
---
I'm 100% convinced Paid4Clout is a scam and there are too many proofs that if I had to post them all I would never finish writing this review.
I want to point out that it makes no sense that they pay $10 per referral because signing up is free. They are after your personal info and money, and I'm not the only person who knows it.
People who have fallen for this scam have been saying it on Twitter and other social networks.
If you're using Paid4Clout, you need to beware of their task wall because it's full of tasks that require you to visit porn sites or download files or games infected with malware, which can harm your device. And they also take you to sites that ask for your phone number or credit card information. 
Not only that, don't fall for the fake positive Paid4Clout reviews! I have noticed that some members are uploading YouTube videos to promote this scam because they think they will get paid $50. But the truth is that they will not get paid.
I hope people do their own research and realize that Paid4Clout is a scam before it's too late. There are so many people who fall for this because they don't do their own diligence.
If you have fallen for this and are promoting Paid4Clout, I recommend that you stop doing it because it only benefits the scammers. By sharing your referral link, you're helping scammers get richer, which I'm sure it's not cool.
I'm sure you don't want your family or friends to get scammed, right? 
What you decide to do is up to you, but my final verdict is that it's best to avoid Paid4Clout at all costs.
Your time to leave the ugly scams behind!
---
If you really want to stop wasting your time on scams and make an income online, it's best that you forget about easy or fast money and keep in mind that there's work involved.
No matter the method you use, you need to put in the effort and time. The process of making money online requires learning, patience and commitment.
If you could send visitors to a scam website like Paid4Clout, I believe you can send visitors to legitimate websites that provide helpful products or services.
This is what I do and get paid commissions. It's called affiliate marketing, which is a legit business model that you can use to earn passive income every day.
I'm living proof this business works, as you can observe here: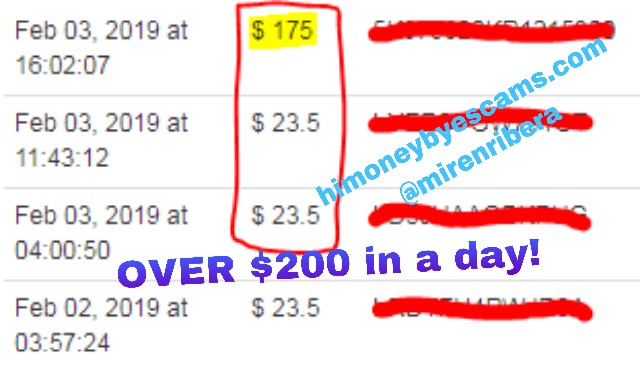 I believe anyone who learns and applies a simple method can do this. I personally started out with no previous experience and English is not even my first language, so if someone like me can get good results, you can do it too.
If you are willing to do what it takes, I invite you to read my free guide here: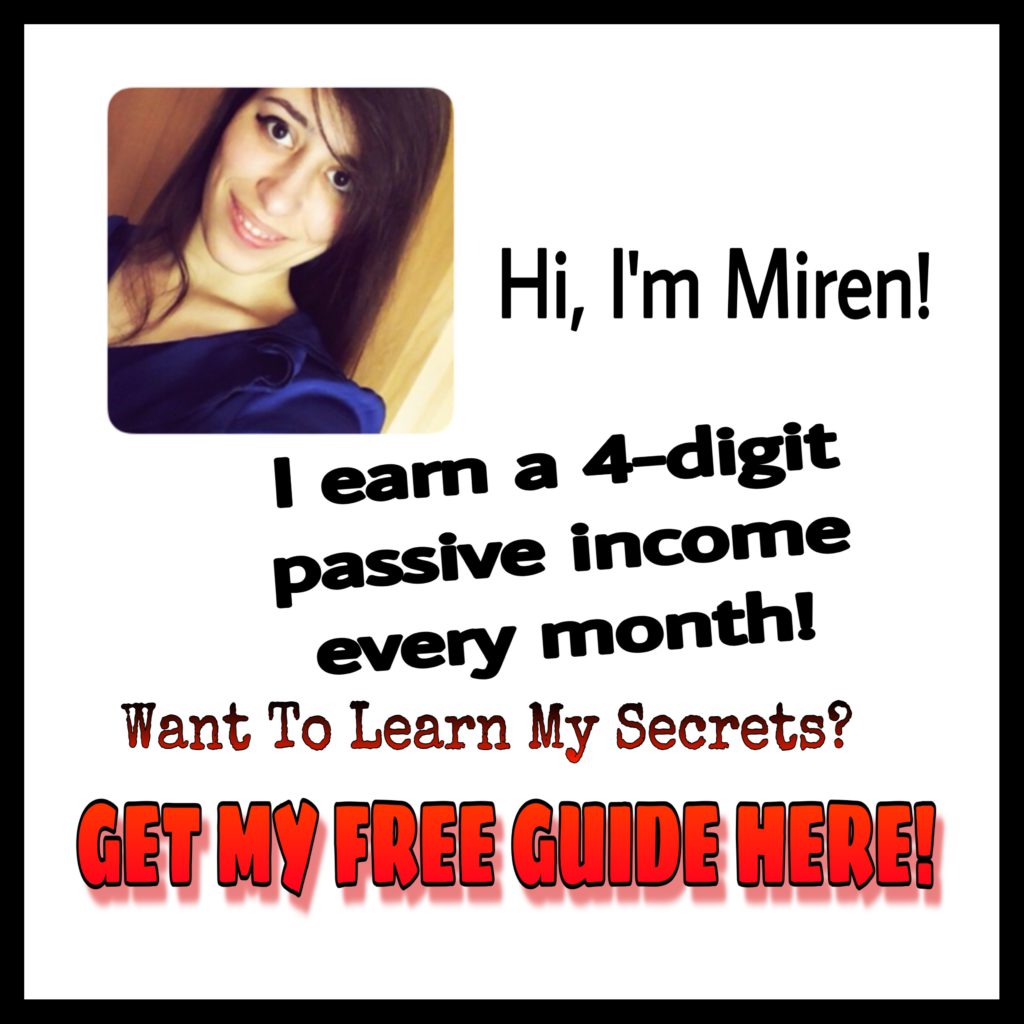 You see, my guide is FREE (no login information required, just click here to start reading it), so you can ensure this business is right for you for 0 risk! You have nothing to lose and a lot to gain =)
Oh, and don't you worry if you ever feel lost or stuck during the process, you'll see how you can receive lots of support and help from me and other affiliate marketers!
Stop wasting your time on scams and get your affiliate business started today!
I'll leave this quote here:
If you want something you have never had, you must be willing to do something you have never done.
I hope this Paid4Clout.com review has been useful to you and you will make the best possible decision.
Feel free to share it with whoever you believe that will benefit from it!
If there's something else you want to know or you have any questions or would like to share your experience, please leave a comment below and I'll get back to you ASAP!
Whatever you do next, I wish you nothing but the best =)