Welcome to my Task Walrus review!
Have you been wondering if TaskWalrus.com is a scam or legit GPT (Get Paid To) site? Have you already signed up and are wondering if you will get paid?
If you have questions like these, I'm happy that you have found this post because here I reveal the complete truth about Task Walrus.
Before getting started, I need to congratulate you on doing your due diligence.
That's the way to avoid scams and discover the real way to make passive income online!
To be straightforward with you, I am not promoting Task Walrus, which means that here you will not find any referral link.
Instead of that, here you will find what TaskWalrus.com is hiding from you and how it really works.
Task Walrus review summary
---
Name: Task Walrus
Website: taskwalrus.com
Founder: Anonymous
Launched in: June 2019
Best for: The owner
Price: Free to register (but it can end up costing you money)
Recommended? No, it's a scam!
---
If you're sick of scams, check out my 1st resource to make a 4-digit monthly passive income HERE!
---
What is Task Walrus about?
---
Task Walrus is a website that claims to be a top network that pays people for completing simple tasks.
You just have to join for free to get access to your referral link and share it on social networks like Facebook, Twitter, Instagram, YouTube, blogs, forums, private messages…
And then, when other people click and join TaskWalrus.com through your link, you allegedly get paid $1 per click and $5 per referral. You can also complete some tasks to earn points and then trade them for gift cards & rewards.
Oh, and the fact that you get a $25 sign up bonus is another thing that makes this site look like the ideal site to make money online.
I mean, anyone with basic computer skills knows how to share a link, so is TaskWalrus.com the website that will help most people profit online?
The truth is, Task Walrus only helps make money for the scam artists who have created. All the stats on their site are fake.
The number of members, the number of shares and the number of years they've been in business are fake. It's not even been a month since the taskwalrus.com domain name was created, according to whois:
So they haven't been 4 years, not even 1 year, in business. This is definitely something that you wouldn't find in legitimate sites.
When a website or product benefits members or customers, they provide real proofs. The sites with fake proofs and claims tend to be scams, so I would never trust a website like TaskWalrus.
RECOMMENDED: Check Out How I Make A 4-Digit Monthly Income Here!
Does TaskWalrus.com really work?
---
TaskWalrus only works for the people who have created it because they're the only ones who make money from this site.
It wasn't designed to help people like you earn money. There aren't any real members who have got paid.
I've realized that lots of people join this kind of sites because they don't ask for any money upfront. Well, they actually never ask you for money but they ask for a payment method.
For example, they ask for your PayPal, Cash App or Bitcoin wallet information. The reason they want your information is to steal as many personal accounts as possible.
When it comes to their $20 surveys section, it's best to ignore it because there's no way you will get paid $20 for completing these tasks.
These tasks require you to take actions that will not benefit you in any way:
Download apps/games/files infected with malware

Fill out forms with personal info (phone number, email address, credit card info…)

Vsit unsafe or fraudulent websites
If you complete those tasks, the only ones who make money are the anonymous owners of TaskWalrus. 
They also claim you can make $50 by uploading a YouTube video where you promote Task Walrus, but this is completely fake because they will not pay you.
It really doesn't matter whether you share your link or complete those tasks, they will never pay you.
It makes no sense that they're going to pay $5 per referral or $20 per task because they aren't getting paid as much as that when someone joins or completes a task.
You see, joining is free. So how can they afford to pay $5 per member? The truth is that they haven't paid anything to anyone.
They want you to get as many referrals as possible because the more people who sign up, the more email addresses and passwords they get.
And then they will sell this personal info to other scammers and hackers, who will do the same. And they will also try to hack your accounts and steal all your money.
This is what they have done to other people who have fallen for scams like this. Some of them got all the money taken out of their bank or Paypal accounts, and others got their gmail account hacked.
Fake testimonies
---
I've found two red flags that indicate the testimonials on the taskwalrus.com site are not real members.
First of all, it says that two of them joined in 2017 and 2018, which makes no sense because TaskWalrus.com was registered on June 2019.
Those comments have been invented by the scammers behind Task Walrus. 
And when it comes to the other testimonials, they are also fake because those testimonials are not genuine.
The people who appear in those pictures are not real members because those pictures can be found in multiple websites, which means that the con artists behind Task Walrus have taken those pictures from other sites to use them as fake testimonials.
Here you can see an undeniable proof:
If Task Walrus was legit, it wouldn't have fake testimonials, don't you agree?
Lack of important information
---
Another red flag is the fact that they don't provide any information about the owners of Task Walrus.
They don't provide any pictures and they don't even mention their names. How is this different from what the other scammers do? There's absolutely no difference!
I have exposed lots of scams and have realized that scammers usually hide their real identities because they don't want their victims to sue or persecute them.
In other terms, scam artists don't want to face the consequences of ripping people off so they use services to hide their real identities.
Apart from that, they don't provide any privacy policy page, which is a big red flag because it means that they are not transparent about the way they use your information. This is very common in scam websites that steal people's data.
Because of this, I personally try to avoid this kind of websites. They are neither legal nor ethical.
Sick of scams? Want to make passive income every day?
Check Out My FREE Earn Money Online Guide Here!
No support provided
---
Another significant red flag is the fact that they don't provide any support or help. 
Yes, they claim to be on Instagram, Twitter and Skype but that's not true.
As you can see, there's no Instagram account with the @taskwalrus username.
You can even search for their username on Twitter or Skype and you will see that it cannot be found. 
The fact that they have lied about being on social media is a red flag because it means that they are not what they claim. They don't even provide an email address or phone number so that we can reach out to them.
Simply put, they don't want to hear from their members. So you cannot expect any support from them in case you have questions or issues.
Task Walrus review – Is TaskWalrus.com a scam?
---
Yes, I'm 100% convinced that Task Walrus is a scam like Kids Earn Cash, Notion Cash, Clout Pay, Paid 4 Clout, Viral Market, Eazy Dollars…
There are too many scams that promise you can make money by helping them get visitors. But in reality they want to make money at your expense.
If they were honest, they wouldn't be using fake testimonials and they would give you their real contact information, don't you think?
If you have been using Task Walrus, I recommend that you stop using it because it's a complete waste of energy. They can put you at risk of identity theft and they can also get access to your accounts to steal your money. 
In case you have signed up with a password that you use for other accounts, I recommend that you change your password or add extra security.
There have been lots of people negatively affected by these scams, so the best we can do is to raise awareness about this kind of frauds. 
Unfortunately, many people realize they've got ripped off when it's too late. So I'm glad that you have taken the time to read this Task Walrus review and now you know the truth about this site.
What you decide to do is up to you, but I have to conclude that I highly do not recommend Task Walrus.
Want to know what really works?
---
If you really want to avoid scams and start making money online, it's best that you note that you will have to put in the effort and time.
There are lots of push-button systems, get-rich-quick schemes and paid survey sites that don't work, but the good news is that there are also real money-making opportunities out there.
I'm glad that I learned about a business model that allows you to make money from other people's products or services.
If you have been able to drive traffic to the Task Walrus scam site, then I believe you're also capable of bringing visitors to other legitimate sites like Amazon.
And when someone pays for a product/service through you, you get paid commissions.
This business model has been working for many years and I'm living proof that it works: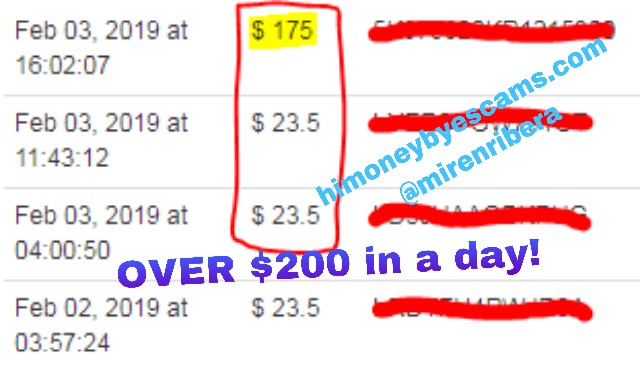 If I wouldn't have put in the work, I wouldn't have earned a dime. So if you are committed to learning and taking action, then I believe you can make this happen. 
You can check out my FREE guide here if you are willing to do what it takes: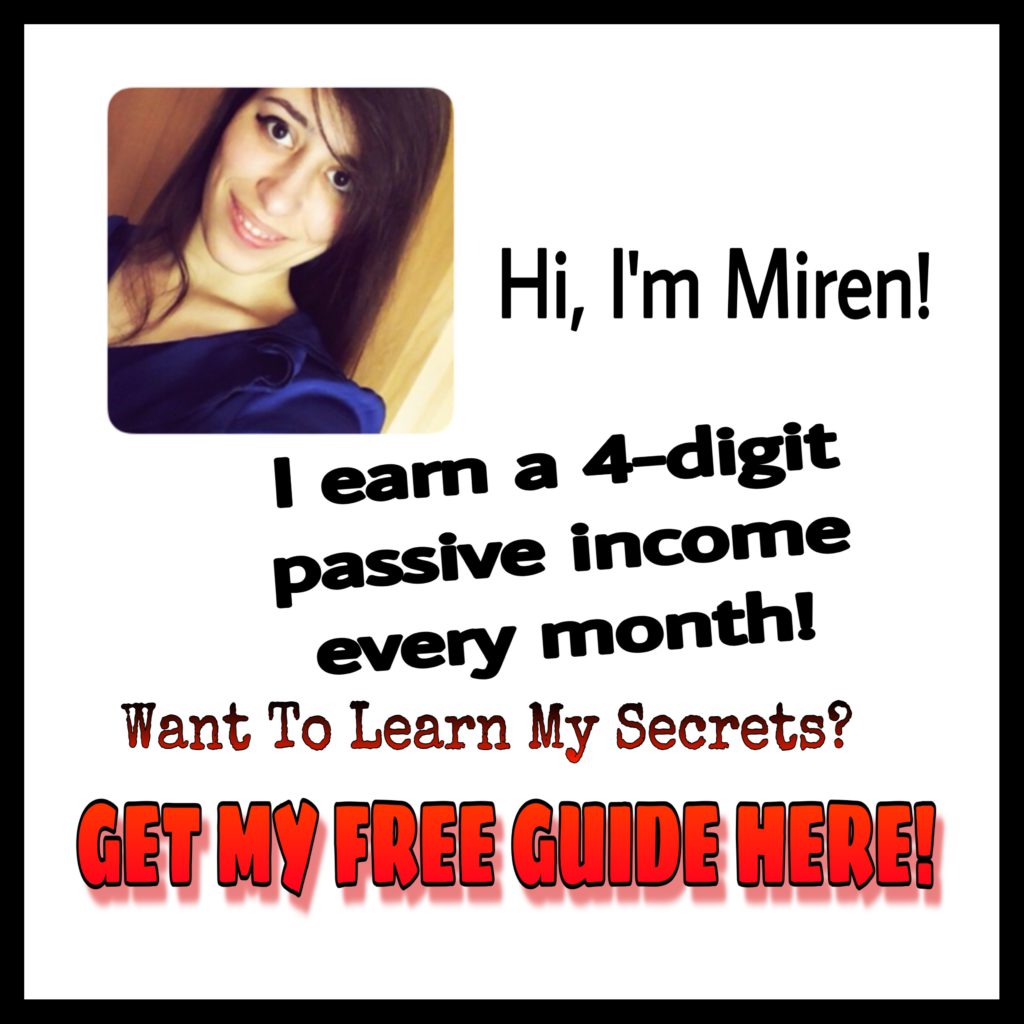 You see, my guide is FREE (no login information required, just click here to start reading it), so you can ensure this business is right for you for 0 risk! You have nothing to lose and a lot to gain =)
Oh, and don't you worry if you ever have questions or doubts, I'm not like those scammers because I show you who I am (as you can see above) and I also reveal how you can receive lots of support and help from me and other like-minded people.
Stop wasting your time on scams and get your affiliate business started today!
I'll leave this quote here:
If you want something you have never had, you must be willing to do something you have never done.
I hope this Task Walrus review has been useful to you and you will make the best possible decision.
Feel free to share it with whoever you believe that will benefit from it!
If there's something else you want to know or you have any questions or would like to share your experience, please leave a comment below. I love hearing from you all!
Whatever you do next, I wish you nothing but the best =)