Will FastRewards.co scam you and leave you frustrated? Or can you really earn fast rewards?
If you have questions like these, I'm happy that you have found my FastRewards.co review because here I reveal the pure truth about FastRewards.
As you can imagine, there are too many scams out there and they come in different forms, so I'm glad that you are taking the time to do your own research. 
That's the way to avoid frauds and discover how to earn money online every day.
When it comes to FastRewards.co, here you will find how this site really works and other important factors they have forgot to tell you.
FastRewards.co review summary
---
Name: Fast Rewards
Website: fastrewards.co
Owner: Hidden
Launched in: July 2019
Best for: The founder
Price: Free to join
Recommended? No
---
If you're sick of scams, check out my 1st resource to make a 4-digit monthly passive income HERE!
---
What is FastRewards.co said to be?
---
I came across FastRewards.co when someone who was promoting it mentioned me on Instagram, so I thought I would check it out.
The first time I saw their main page, I didn't get good vibes because it looked very similar to other pages I have come across in the past.
Anyway, I don't think it's fair to judge something without knowing what it's really about, so I took the time to look deep into fastrewards.co.
According to the information on their page, Fast Rewards is the world's leading online survey aggregator.
As a member, you get access to paid survey companies where you can find offers and surveys to complete and get paid.
Getting paid to say your opinion sounds great, doesn't it? That's what I thought when I was starting out but I ended up realizing it wasn't as awesome as advertised. More on this later.
The fact that Fast Rewards allows you to join for free makes it sound like it cannot be a scam, so many people end up joining.
I've come across lots of websites like this and the truth is that they don't work as they claim.
Fast Rewards claims you can make over $300 by sharing your opinion, which is a big red flag because paid surveys don't pay that much.
Honestly, you cannot even expect to earn $300 on your first month because there's a limit when it comes to the amount of paid surveys you can complete and each paid survey can only make you $1-$3. 
Also, paid surveys are time-consuming and it's easy to get disqualified when you're getting started.
How FastRewards.co really works
---
I have realized that lots of scam sites claim to be the best at what they do, but they don't provide any real proofs.
For example, scams like Paid4Clout and ViralMarket claim to be the #1 influencer network, when in reality it's all fake.
And when it comes to FastRewards.co, it claims to be the best online survey aggegator, but I have realized it's not.
According to whois.com, the fastrewards.co domain name was registered on July 16th 2019, so it's only been 3 days (as of this review) since it was registered!!
You see, it makes no sense that Fast Rewards is the world's leading survey aggregator because it's new and there's nothing special about it.
The reason they make this kind of claims is that they want you to sign up as fast as possible. They want as many people as possible to sign up.
When you sign up, the owner/s of FastRewards.co receive your personal information like your email address. 
Their goal is to get as many email addresses as possible because they want to use this information to profit.
For example, they sell the email addresses to other scam artists and hackers, who will do the same. This is an indication that your information can fall into the wrong hands.
And that's not all! They'll also try to get access to your personal accounts a.k.a. hack your email account or Paypal.
Sick of scams? Want to make passive income every day?
Check Out My FREE Earn Money Online Guide Here!
What will it happen if you join FastRewards.co?
---
If you sign up for FastRewards.co, you will not get access to paid surveys. 
Instead of that, you will get access to a list of sites that you need to join to get paid surveys to complete.
Fast Rewards just works as an intermediary between you and paid survey sites. They want you to join those sites through their links because they're affiliated with them, which means that they get paid each time someone completes an action through their links.
There would be nothing wrong with it if the owners of FastRewards.co were transparent about this, but they're not being honest and are presenting fastrewards.co in a misleading way.
Apart from that, they will also send you promotions via email. They do the most to profit as much as possible. They're in this for the money.
No support provided
---
Another red flag is the fact that they don't mention how we can get in touch with them. They don't provide any contact form, phone number or email address… and they don't even mention if they are on social media.
It's clear that helping their members is not their priority. Legitimate companies that care about their customers/members provide a customer service or real ways to contact them.
However, FastRewards.co doesn't have anything that can help us. So I cannot trust a website like this.
They don't even reveal who the owners are. Why don't they tell us who's behind FastRewards? Why are they hiding behind a screen?
You see, when a website is legitimate and really works, the owners or other people involved usually mention their names or provide pictures & videos of themselves.
In this case, there's no way to know the owner. He/She's hiding his/her identity because Fast Rewards is not as great as advertised, so he/she doesn't want to face the negative consequences of false advertising.
Lack of legal information
---
Another significant red flag is the fact that FastRewards.co doesn't provide any legal pages (privacy policy, disclaimer, terms & conditions).
Yes, there's a menu at the bottom of the fastrewards.co site, but this menu is fake because when I clicked on it I got taken to the top of the page.
This is an indication that fastrewards.co is neither legal nor transparent. A legitimate & ethical company/website would provide this kind of information because it's important for customers/members.
I've exposed lots of sites and I have realized that the ones that don't provide any legal information tend to be data harvesting scams.
Why are they hiding the way they will use your personal information? Because they know they will not keep it safe, so they don't want you to know that they will share it with third parties.
A website/company that keeps the information secure usually discloses it. 
It's the same as other scams
---
FastRewards.co really reminds me of another scammy paid survey site that made false promises. This site is called Smart Dollars Club, which is no longer available.
As you can see, both Fast Rewards and Small Dollars Club look very similar and have the same layout:
Smart Dollars Club got exposed lots of times, so the people behind it have created a similar site with another name to mislead potential victims. 
After getting exposed too many times, scammers change the name of their scams to prevent other people from finding the truth.
Fast Rewards review – Will FastRewards.co scam you?
---
Will FastRewards.co scam you? Whether FastRewards.co is a scam or not depends on your perspective. 
If you take into account that it's free to join, then you may not consider it a scam.
But it doesn't give you what they promise and tries to profit at your expense, so that's why many people would consider it to be a scam.
Why sign up for FastRewards.co when you don't need it? If you want to take paid surveys, you can visit real paid survey sites like Vindale Research and join them without joining fastrewards.co.
A website that is full of fake claims and lacks important information like information about the founder or legal information is definitely a website that I don't want to try out.
Apart from that, I don't believe in paid surveys as a way to make good money online for several reasons:
Each survey can make you from pennies to $3

It's very easy to get disqualified

There's a limit when it comes to the number of surveys you can complete every day

Completing a survey takes at least 15 minutes.
Paid surveys is not the way to go if you really value your time and don't want to trade it for money. 
What you decide to do is up to you, but my final conclusion is that I do not recommend FastRewards.co.
Why complete surveys when you can make passive income?
---
If you really want to earn a full-time income online, it's best that you focus on building your own business that generates passive income.
Paid surveys only make you money if you work actively, while your online business gives you the chance to earn money even if you are not actively working.
In other terms, your own business can make you money while you're doing something different from working. For example, you can make money while you sleep or eat or read a book, you get the point.
I'm living proof this business works, as you can observe here: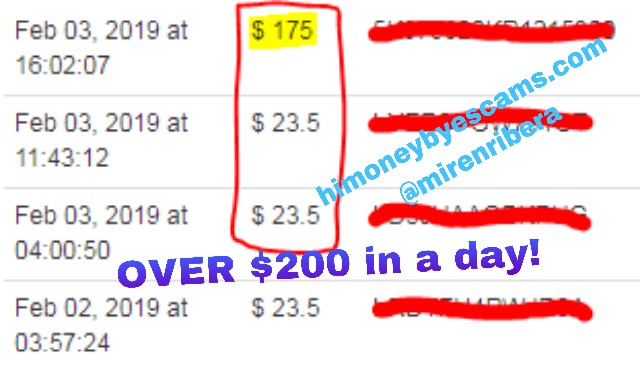 If I hadn't put in the effort and time, I wouldn't have achieve these results. English is not my native language and I didn't have any special skills when I got started, so if I can do this, I believe anyone can.
This business is newbie-friendly because it doesn't require you to create your own products. You'll be able to make money from other people's services or products.
And the best part is, you'll be able to choose the products/services you want to profit from. You can choose something that you love!
If you are willing to learn a simple method and take action, I invite you to read my FREE guide here: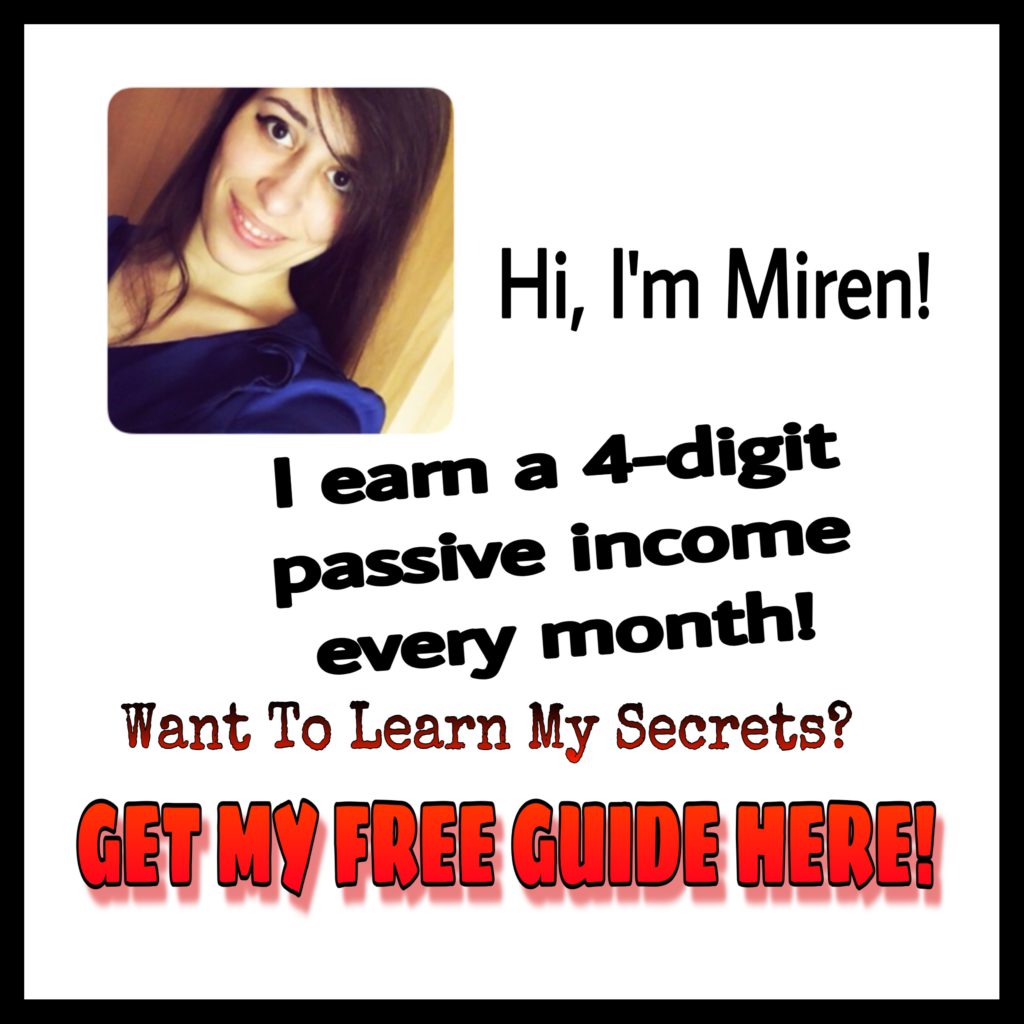 You see, my guide is FREE (no login information required, just click here to start reading it). You have nothing to lose and a lot to gain =)
Oh, and don't you worry if you ever get stuck or have questions, in my guide I reveal how you can receive lots of support and help from me and other like-minded people.
Stop wasting your time on paid surveys and get your online business started today!
I'll leave this quote here:
If you want something you have never had, you must be willing to do something you have never done.
I hope this FastRewards.co review has been useful to you and you will make the best possible decision.
Feel free to share it with whoever you believe that will benefit from it!
If there's something else you want to know or you have any questions or would like to share your experience, please leave a comment below. I love hearing from you all!
Whatever you do next, I wish you nothing but the best =)