Will NiceCash scam you? Or is NiceCash.co a legit site that is worth your time?
If that's what you're wondering, I'm glad that you have found this honest NiceCash.co review because here I reveal how this website really works.
I love to see people like you do their own research, since that's the way to avoid scams and find the legitimate way to earn passive income every day!
To be straightforward with you, this is not like other NiceCash reviews you may have come across because this one doesn't include any referral link.
Instead of promoting nicecash.co, my purpose is to help you determine if this platform is right for you or not.
NiceCash.co review
---
Name: NiceCash
Website URL: nicecash.co
Founder: Hidden
Cost: Free (but it can take your money)
Best for: The founder
Recommended? No
---
If you're sick of scams, check out my 1st resource to make a 4-digit monthly passive income HERE!
---
What is NiceCash.co about?
---
NiceCash.co is a website that claims you can earn $500 today, which sounds very cool, doesn't it?
I know many people would love to earn $500 per day in an easy way because that's how they would be able to quit their jobs.
It's actually possible to make $500 per day and even more, but it does not work like NiceCash claims. You cannot make $500 in a day just by sharing a referral link and getting other people to join. 
All the websites that claim you can start making hundreds or thousands of dollars the same day you get started tend to be scams.
They say that you can earn $10-15 per referral, but it sounds too good to be true.
How can they afford to pay $10 per referral if no one is paying to join? Yes, they claim to earn revenue from ads and sponsorship products, but I don't believe it. 
NiceCash.co doesn't have any ads so I don't think they're making money with ads. If someone clicks on your referral link and visits the nicecash.co site, it won't make them any money.
This platform seems to have everything anyone needs to finally make money online. It's free to join, they give a $25 sign up bonus, sharing a link doesn't require much effort…
So why isn't everyone using NiceCash.co to earn cash? If it's so easy to make money thanks to it, why aren't most people using it?
Oh, and they even claim to be the #1 influencer network, but I haven't seen any influencers talk about it.
Not only that, I haven't seen any real person say positive things about it. 
Honestly, it's no surprise that nobody is saying good things about NiceCash because it's not that "nice". 
After having done my intensive research and homework, I have concluded that NiceCash is no better than these other sites I have reviewed:
Does NiceCash.co work?
---
NiceCash.co only works for its creators to profit themselves. It does not work for members because no one has got paid!
In fact, I'm 100% convinced that nicecash.co will never pay its members. 
Lots of users believe it works because they see their accounts balance increase and increase, so they think that they are making money.
However, what they don't know is that they will not be able to withdraw that money, which means that they will never be able to use it or spend it.
The owners of NiceCash try to lead you to believe that you will get paid because that's how they get you to do what they want.
They say that you can make money by sharing your referral link, uploading a YouTube video, promoting nicecash.co on social networks, and completing some tasks.
But the truth is that doing this won't get you paid. It doesn't matter the amount of clicks or referrals you get because they will never pay you.
You need to be careful with the tasks because they're more dangerous than they seem. These "$30 tasks" are about downloading apps, installing programs, filling out forms, signing up for free trials…
The problem with this is that the apps and programs they want you to install are infected with malware/viruses, and the websites they want you to visit are fraudulent.
They will ask for your phone number or other personal info, and then they will use it to send you messages that can cost you a lot of money. 
And that's not all! They will also share your info with other unethical individuals who will do the same. This is very dangerous because your info can fall into the wrong hands, which means that it can put you at risk for identity theft.
Sick of scams? Want to make passive income every day?
Check Out My FREE Earn Money Online Guide Here!
Why is NiceCash.co free to sign up?
---
Many people fall for this kind of schemes because they're free to join. When they see they're not being asked for money, they don't think they can get scammed.
But the truth is that sites like nicecash.co are free to join because this is what makes as many people as possible sign up.
Their goal is to get as many members as possible because members mean information to them. They want as many email addresses and passwords as possible because the more info, the more money they can get.
They will sell this info to other scammers and hackers, who will do the same. And they will also try to hack your personal accounts to take all your money.
I know it because I have exposed too many sites like nicecash.co and I know how they operate. 
Below you can read a complaint from someone who fell for this scam some months ago: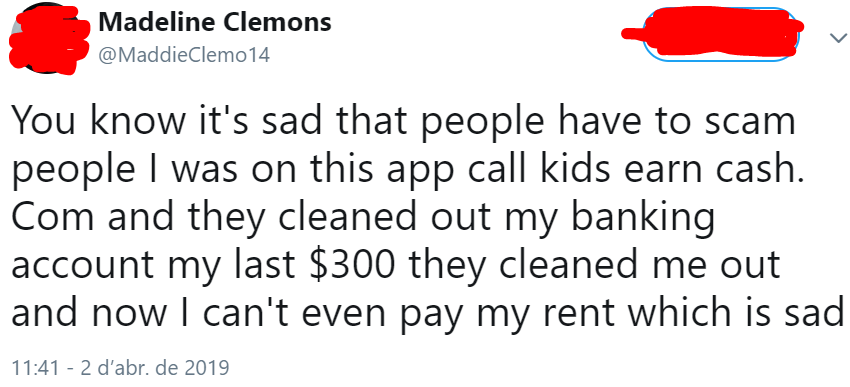 They will not hesitate to steal all the money they can because they don't care about other people's lives. 
If you're one of those people who have reached the minimum payout threshold and have asked to get paid, you may have been sent a payment confirmation.
If that's the case, don't fall for the payment confirmation thing because it's totally fake! They send payment confirmations to everyone who asks to get paid, but they never send the money. 
Instead of sending you money, they will cancel your payment and they will also delete your account! This is what they have done to other people who have fallen for other copies of this scam.
As you can see in the picture below, if you forget your password, they won't help you log into your account because they don't provide any link to reset your password.
This is just one of the little details that indicate they don't really want to help people make money. 
Sick of scams? Want to make passive income every day?
Check Out My FREE Earn Money Online Guide Here!
Fake payment proofs
---
If you've seen the nicecash.co payment proofs, let me tell you that they're fake.
For example, these tweets are not real because they don't exist. If you search for @nicecash on Twitter, you won't find any tweet related to nicecash.co.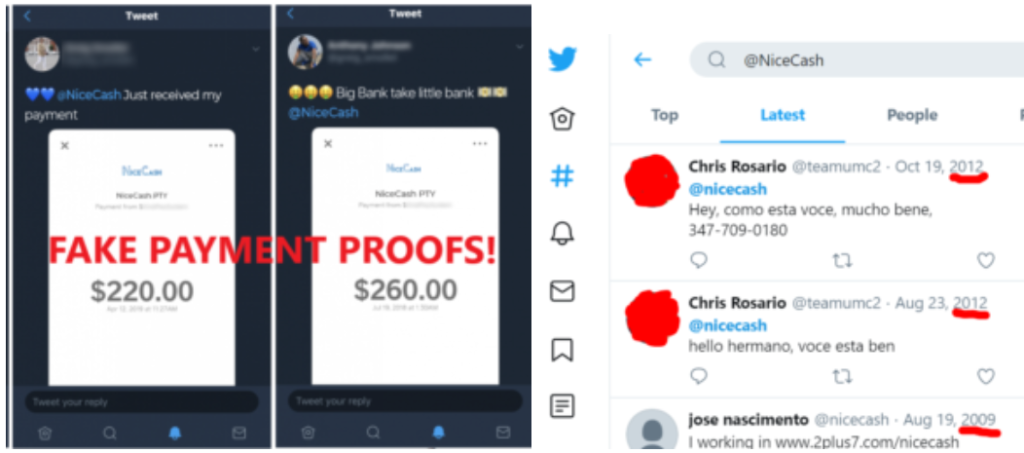 All the other payment proofs are also fake. I have seen them in other scam sites like ViralMarket and EazyDollars.
NiceCash doesn't have any social media accounts. If it was the #1 influencer network, don't you think they would at least have a Twitter or Instagram account?
If NiceCash.co worked as advertised, don't you think there would be some positive reviews out there? There would be real payment proofs from real members, but there's nothing that can proof it works.
They have a section called "video testimonials", but it's empty! There are no video testimonials.
Instead of that, there are too many red flags that indicate that NiceCash is a fraud.
Fake information about the company
---
NiceCash is said to be founded in 2015, but the truth is that it's not even been a month since it was created!
According to a reputable website called whois, the nicecash.co domain name was registered in September 24th 2019.
The reason they lie about it is that if they said the truth, their other claims wouldn't make sense.
For example, it would make no sense that they have paid millions of dollars to their members. Knowing that nicecash.co has been around for less than a month (as of this review), it's clear that their site stats are fake. They haven't paid anyone.
Apart from that, the owners don't even show who they really are. They are using a service to hide their identities, which is a scam sign because it means that they're trying to hide something.
They're hiding their identities because they don't want to get caught or sued. These con artists never show who they are because that's how they think they can keep their scamming game alive.
Will NiceCash.co scam you?
---
Like I said, NiceCash.co works the same way as CloutPay (now Paid4Clout) and other websites I have mentioned.
They try to make money by deceiving other people like you. They want your personal info to profit at your expense, and then they also want you to help them get more people involved in the scam. 
The more people who try to complete their BS tasks and the more people who share their links, the more money these fraudsters will make. They're the only ones who benefit from their scam sites. 
Here you can read some real CloutPay & Paid4Clout reviews: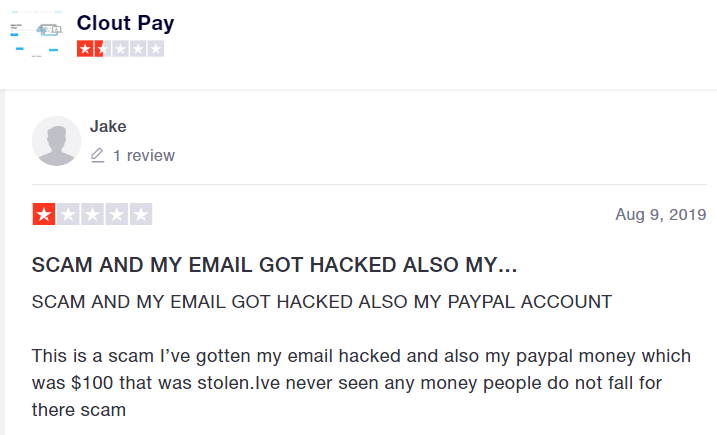 So, this is what you can expect from NiceCash. They will try to take your hard-earned money and they will even try to hack your personal accounts, not to mention that they will try to harm your device.
NiceCash is not only a waste of time, it's a waste of money and it's also bad for your emotional health.
If you have been sharing nicecash.co, you now know what they're all about. I will never promote it for these reasons:
It won't help me earn money

It's a waste of time

I don't want other people to fall for it

It would make me feel bad
That's it. What you decide to do is up to you, I hope this NiceCash.co review has been insightful to you.
Final verdict: I highly recommend that you stay away from NiceCash.co.
What if you help legit sites instead?
---
Instead of promoting scam links a.k.a links to scam sites, do you know what it would happen if you shared legit links a.k.a. links to legit sites? You would get paid!
That's right, there are legit companies and individuals who are willing to pay you to drive them customers.
No matter how good you're at sales, you can do this because you just need to bring traffic to these legit sites. For example, if you drive traffic to a product sold on Amazon and somebody clicks your link and purchases it, you will earn a commission!
This is a legit business model that many people are using to generate passive income online every single day. There are all kinds of services and products that you can profit from. 
It doesn't matter if you don't have any previous experience or technical skills, you can make this business work for you as long as you're committed to putting in the time and work.
I'm living proof this business works, as you can see in this picture: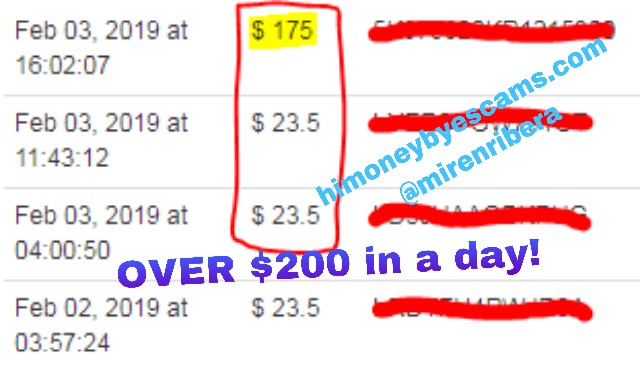 This has nothing to do with MLM or recruiting and it doesn't require you to make a big investment. This is a beginner-friendly legit business model that allows you to make money while researching & writing about a topic that you're passionate about.
If you're willing to take action and follow a step-by-step method, I invite you to read my FREE guide here: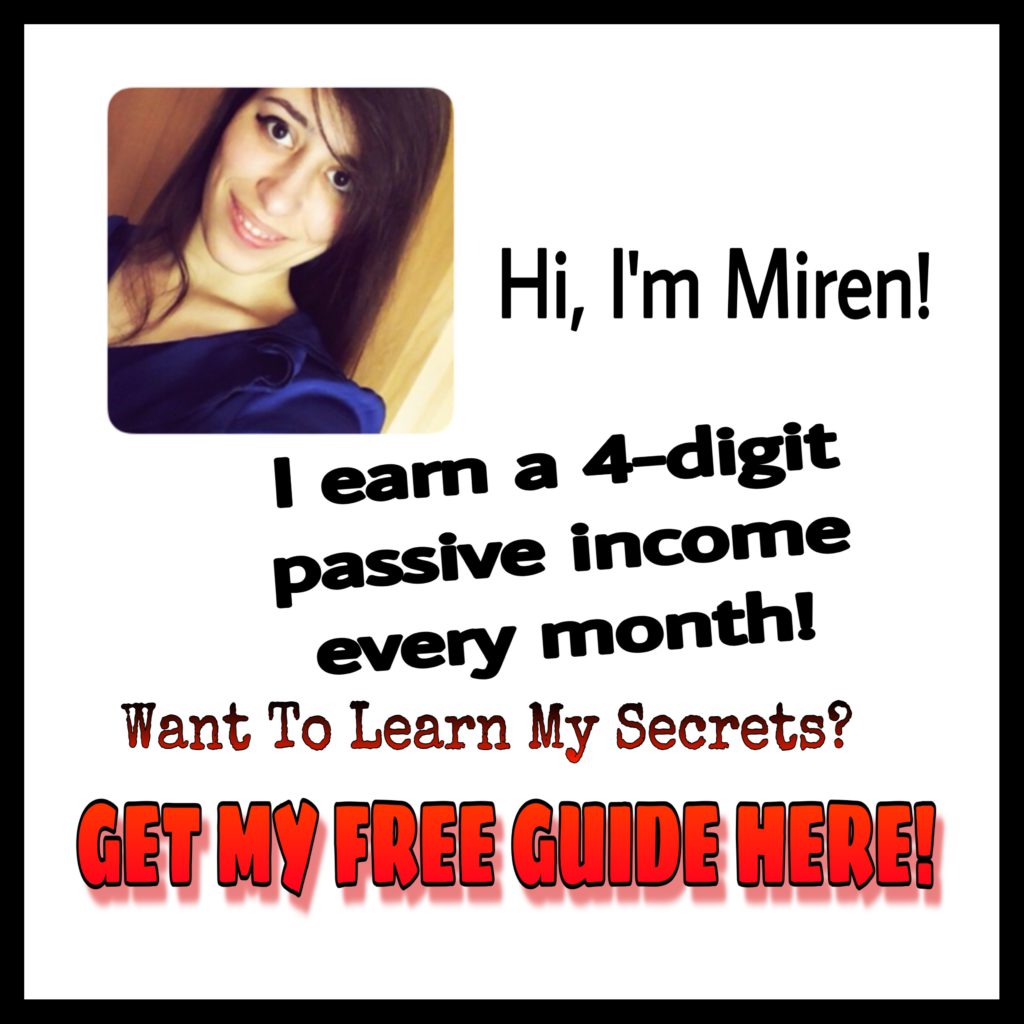 My guide is FREE (no login information required, just click here to start reading it), which means that you have nothing to lose and a lot to gain 🙂
Oh, and don't you worry if you ever get stuck or have questions! I'm not like those scammers because I'm transparent about who I am and I also tell you how you can message me.
In my free guide you will learn how you can get answers to your questions and help from me and other like-minded people.
Stop wasting your time on nasty scams and start your online biz today!
I will leave this quote here:
If you want something you have never had, you must be willing to do something you have never done.
I hope this NiceCash scam review has been helpful to you and you will make the best possible decision.
Feel free to share it with whoever you believe that will benefit from it!
If there's something else you want to know or you have any questions or would like to share your experience, please leave a comment below. I love hearing from you all!
Whatever you do next, I wish you nothing but the best =)