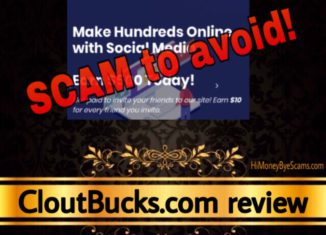 Welcome to my CloutBucks.com review!
Wondering if you should join cloutbucks? Or is Clout Bucks a scam that you need to stay away from?
First of all, let me congratulate you for taking the time to do your own research!
As you already know, there are too many scams out there so you're smart for doing your due diligence. That's the way to avoid scams and find the legit way to make money online every day!
When it comes to cloutbucks.com, the truth is that it does not work like they have told you and this genuine review proves it.
Here you will discover why cloutbucks.com is nothing more than a scam that needs to be avoided and what you can do if you are tired of scams.
CloutBucks.com review summary
---
Name: Clout Bucks
Website URL: cloutbucks.com
Owner: Anonymous
Price: Free to join
Recommended? No
---
If you're sick of scams, check out my 1st resource to make a 4-digit monthly passive income HERE!
---
What is CloutBucks.com supposed to be?
---
CloutBucks.com is a website that claims you can make $500 today by completing simple tasks and sharing this money-making opportunity with other people.
They claim to be an influencer marketing platform that connects influencers with top advertisers and brands like Apple, Amazon or Target.
However, I haven't seen any influencer talk about Cloutbucks on social media, not to mention that they have no posts on their Instagram account…
According to the information on their website, they have 63K followers, but after taking a look at their social media profiles, I have concluded that it's not true.
I have also noticed that people are asking them questions on Twitter but they haven't replied to anyone. They haven't tweeted!
Honestly, I'm not surprised to see that they haven't posted on their social profiles because they don't care about their members. The stats on their website are all fake!
Cloutbucks.com wants you to think that making money is easy and fast, when the reality is that there's no way to make money without hard work and dedication.
Making money online is no easier than making money offline, so don't be fooled by these scammers who claim you can make money with little to no work.
You see, if it was possible to earn big money just by sharing a referral link and completing some tasks, don't you think a lot of people would quit their jobs? 
I mean, why work for someone else if one can make $500 a day by sharing a link? Most people with basic computer skills know how to share a link, so why aren't most people already doing it?
Yes, it's free to join, which can make you think that there's no danger… But it's still very malicious, as I'm about to explain.
Sick of scams? Want to make passive income every day?
Check Out My FREE Earn Money Online Guide Here!
The truth about the CloutBucks.com scam
---
If CloutBucks.com is free to join, then how are its owners making money? 
In case you are wondering this, keep reading because I'm about to explain it all right now.
CloutBucks.com is a data harvesting scam, which means that these scammers are making money thanks to the email addresses and other personal info you give them.
The reason they aren't asking for money directly is that this is the way that makes people think it's not a scam.
So the fact that it's free is something that makes it easier for unsuspecting people to give away their personal information like their email address and password.
So, the reason they want you to promote cloutbucks is that the more people they reach, the more people who will sign up.
And the more people who sign up, the more personal information they receive, which is what they need to profit.
Once they have collected lots of information, they will do the most they can to make money with it.
For example, they will use your email address to send you lots of spam emails that are filled with links to fraudulent sites & malware. 
Another way they will make money is by selling your data to other scam artists, who will do the same.
This is very dangerous because it means that they are putting you at risk of identity theft.
And that's not all! Another thing you need to be careful with it's the simple tasks that they want you to complete.
The task wall (that you can find inside the cloutbucks.com scam website) is full of links to unsafe & unsecure websites that require you to give away your information and download apps or games infected with viruses.
My recommendation is that you don't waste your time on those tasks because it's something that will not make you any money.
I know it's easy to get excited and think you are making money when you see your earnings balance increase and increase, but the problem comes when you want to withdraw because they will not send you any money.
Instead, they will do anything they can to hack your personal accounts and steal your hard-earned money, so I recommend that you add extra protection to your accounts. 
For example, you can change your gmail or PayPal password and you can also add a 2-step verification. 
It's the Kids Earn Cash scam!
---
I came across the Clout Bucks scam after checking out the Kids Earn Cash scam because I got redirected from kidsearncash.com to cloutbucks.com.
What does this mean? The con artists behind this scam have changed the name of their fraudulent platform because there are so many people who have exposed kidsearncash.com.
Therefore, changing the name of the scam prevents potential victims from finding the Kids Earn Cash reviews that tell the truth.
The owner/s of this scam don't want people like you to know the truth because if people knew that it's a fraud, they wouldn't join cloutbucks.com.
Apart from Kids Earn Cash, other similar data harvesting scam sites that need to be avoided are the following:
All these scams promise people that they will make money by sharing their referral links and getting other people to join, but the truth is that the scammers are the only ones who profit.
As I said, cloutbucks.com is the same as kidsearncash.com, and I'm not the only one who's saying this. You cah search for cloutbucks on Twitter and will realize that no one has got paid: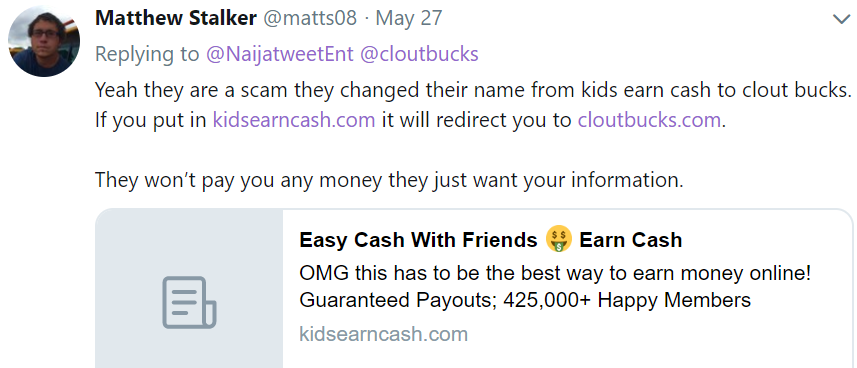 They want your information to make money at your expense. They will try to steal all your money, just like they did to other people like this Twitter user: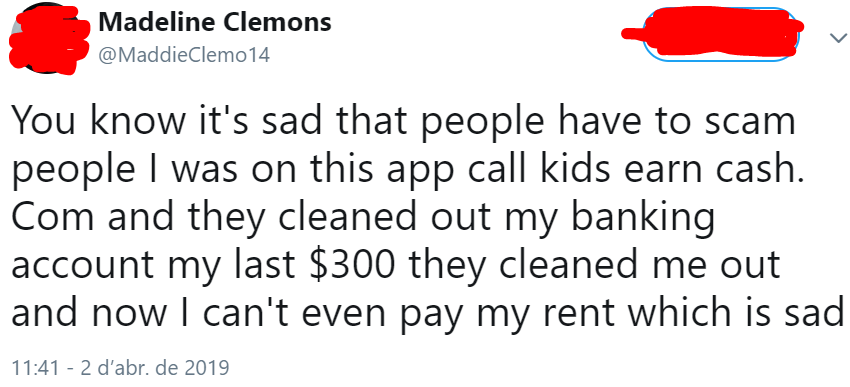 RECOMMENDED: Check Out How I Make A 4-Digit Monthly Income Here!
Why do the owners hide their identity?
---
Another red flag is the fact that the people behind cloutbucks.com don't show up. 
To be honest, it doesn't even surprise me because these scammers never show who they really are, since it's not convenient for them.
They know that they will probably get sued or persecuted if they reveal their identities, so they hide because they don't want to face the consequences of scamming people.
I personally never trust websites that lack transparency when it comes to its owners.
CloutBucks.com review – Final verdict
---
Everything about cloutbucks.com is fake: the owners, the promises, the stats, the payment proofs, the comments…
Yes, that's right. The comments on their website are also fake because they haven't been written by real members. They haven't paid anyone so they need to invent positive reviews just to gain credibility.
However, when you search for Clout Bucks reviews outside their site, you can only find negative comments or reviews from members who haven't got paid.
I personally will not be sharing my referral link because:
Sharing the referral link means helping these scammers

It can put other people in danger

It's a waste of time

It will not help me make money
What these fraudsters are doing is very cruel and unnecessary because there's no need to deceive people just to make money. It's not okay to use people for personal gain, people should be loved instead of used.
What you decide to do is up to you, these are just my thoughts. I hope this cloutbucks.com review was helpful to you.
Final conclusion: I highly do not recommend cloutbucks.com.
Your time to say bye to the scams!
---
If you are tired of wasting your energy on scams, you need to keep in mind that you will have to put in the effort and time if you really want to start making money.
There are no push-button systems or websites that can give you money on demand. When I realized it, I stopped wasting my time on scams.
I'm grateful that I found a legitimate business model that has given me a way to make passive income online every single day, which means that sometimes I make money while I'm eating or sleeping.
Thanks to this business, I'm able to work from home and I can also work from other beautiful places as long as I have an Internet connection & laptop.
I want to be completely transparent with you, so I will not say that there's not much work involved. This is definitely not for people who need money fast or people who are not willing to take action.
Instead, this is for people who are committed to learning and following step-by-step directions.
This business is not about recruiting, trading or completing surveys. This is the kind of business that allows you to write & talk about a topic you are passionate about.
I'm living proof that this business works, as you can see below, there are days that I earned over $200: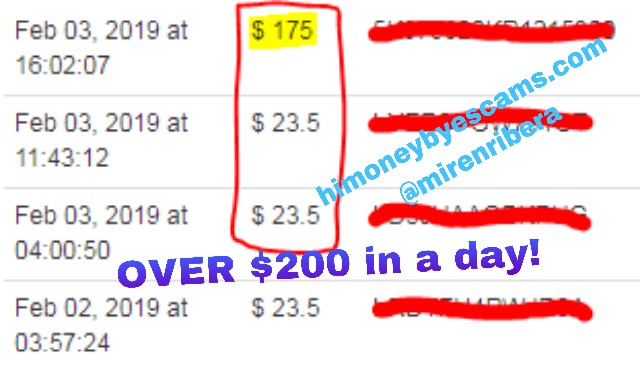 I believe this is achievable for anyone who puts in the work, since if someone like me who started with no experience can do it, anyone can! 
If you want to know exactly how this business works, I invite you to check out my FREE guide right now: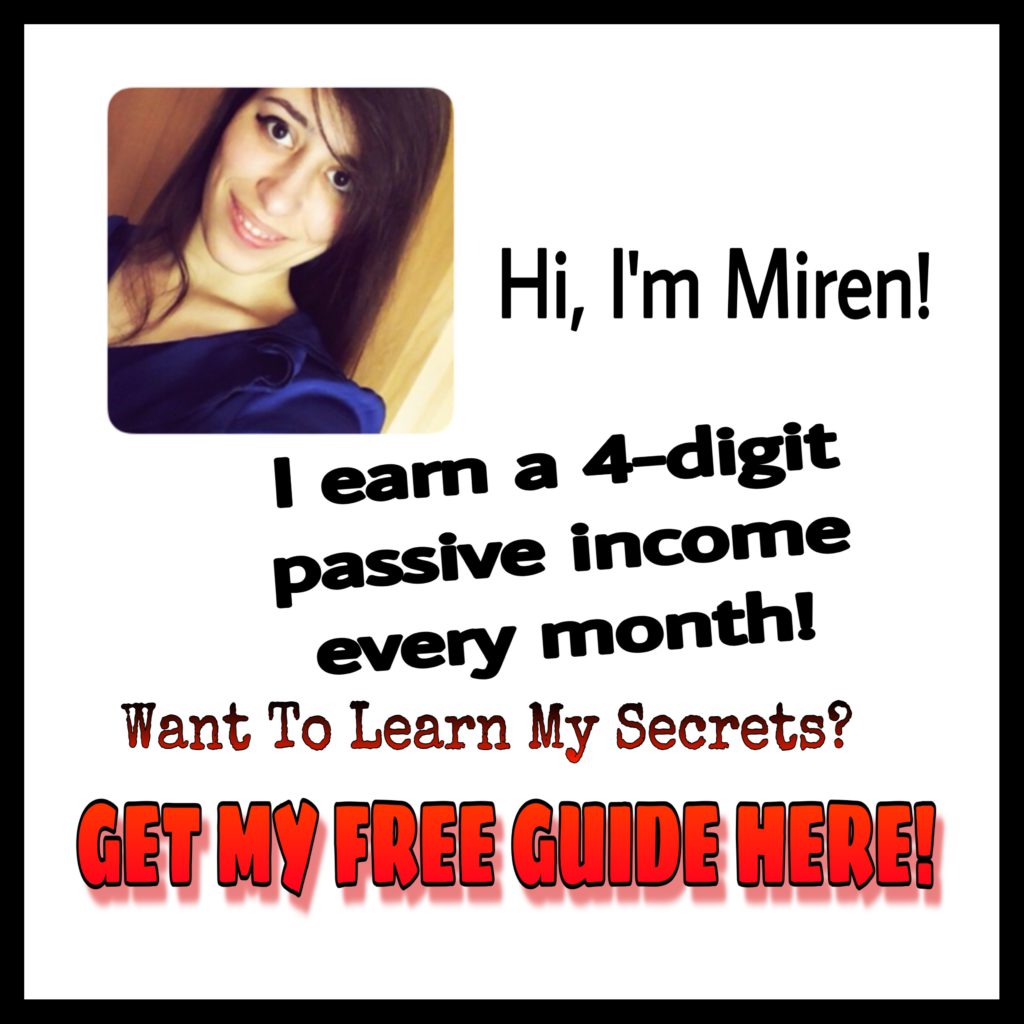 You see, my guide is FREE (just click here to start reading it), so you can make sure this is the right business for you risk-free! You have nothing to lose and a lot to gain =)
If you read it until the end, you will learn how you can get started today for FREE, the reason this business works, the step-by-step training and tools I used…
Oh, and don't you worry if you ever feel lost or stuck during the process, you'll see how you can receive lots of help and support from me and other Internet marketers who want to see you succeed =)
Stop wasting your time on scams and get the real deal!
I'll leave this quote here:
If you want something you have never had, you must be willing to do something you have never done.
I hope this CloutBucks.com review has been useful to you and you will make the best possible decision.
Feel free share it with whoever you believe that will benefit from it!
If there's something else you want to know or you have any questions or would like to share your experience, please leave a comment below and I'll get back to you ASAP!
Whatever you do next, I wish you nothing but the best =)