Welcome to this honest Aurora by Brendan Mace review!
Could it be that you have come across this new product by Brendan Mace and Jono Armstrong and are wondering if it's a scam?
Or is this a legit software that will help you automate $1,000 commissions?
If that's what you are wondering, I'm glad that you are doing your own research before buying into another money-making system.
You know that there are lots of frauds out there, so it's great that you are doing your due diligence. That's the way to avoid frauds and find the legitimate way to make passive income every day!
To be straightforward with you, this Aurora system review is not one of those reviews that include an affiliate link and tells you everything you want to hear.
Here you will find the good and the bad about this product, which means that you'll find all the info you need to know to make a wise decision.
Aurora by Brendan Mace review summary
---
Name: Aurora
Website URL: aurorasystem.net
Owners: Brendan Mace & Jono Armstrong
Launched in: May 2019
Price: $16.97 + upsells
Recommended? No
---
If you're sick of scams, check out my 1st resource to make a 4-digit monthly passive income HERE!
---
What is Aurora about?
---
Aurora is Brendan Mace's newest product that has recently got launched on WarriorPlus, which is a marketplace where Internet marketers launch products like this.
When I landed on the Aurora sales page, I thought I was in front of another product that would overpromise but underdeliver because of the hype.
To be honest, I wasn't surprised when I saw the sales page because I have come across lots of sales pages like this. WarriorPlus products are usually being promoted through sales pages full of hype.
According to the sales page, you don't need a website, your own product or paid advertising to make this system work for you. It has nothing to do with blogging, YouTube or Facebook groups.
This Aurora system is said to be a software that does everything for you to make $1,000 commissions. It's a software that automates a high-ticket offer with your affiliate link attached.
If you haven't heard of affiliate marketing before, it's a legitimate business model that allows you to make money by promoting other people's products or services.
So the good thing about this Aurora system is that it's focused on a business model that works. 
I mean, there are lots of websites and products that operate via methods or businesses that are illegal or unethical.
In order to make money you need something to sell and people who will buy it a.k.a. traffic, which is very important and something that takes work and time.
So this software is said to generate traffic on demand, something that sounds too good to be true because getting traffic is one of the hardest parts of making money online.
I don't like the fact that the sales page lacks transparency about how this method works. They make everything sound very easy and fast, especially when they say that this software makes it possible for newbies to make money today.
I have reviewed lots of websites & products, and I have noticed that those that advertise an opportunity to earn money fast tend to be scams or get-rich-quick schemes that don't work.
Making money online definitely takes time and work, so I don't like the fact that there are people who are promoting it as something super easy to do.
They claim that you just need 5-10 minutes a day of work to generate $1,000 commissions. Doesn't it sound amazing?
It definitely sounds too good to be real, especially when you know that making money online takes time and doesn't happen the first day you get started.
How does the Aurora system work?
---
This software & digital course is said to have been created for beginners to make money as affiliate marketers.
I personally use affiliate marketing to make passive income online, so I know it's a legit business model.
With that said, your results depends on the method you use to build your business because there are various factors to take into consideration, such as the product/service you offer and the kind of traffic you drive to your offer.
When it comes to Aurora, the method consists in driving free traffic from Pinterest to a page where people will be able to watch a webinar that entices them to buy high-ticket products (products that cost thousands of dollars) through your affiliate link.
Each time someone buys the product promoted via the webinar, you earn a commission between $400-$1000. Sounds great, doesn't it?
After getting access to the Aurora members area, these are the steps you have to take to make this software work:
Step 1. Select your niche or keywords to get the software to identify your target audience.

Step 2. Select the automated webinar that you want to use.
You first have to look for keywords related to your niche and select them, then the software will start following everyone inside the groups. It represents that the people inside the group it's your target audience.
Once you have chosen your target audience, you will find a webinar builder that you can use to upload a webinar video and edit the promotion page.
The webinar is already done-for-you because you don't need to create a video. You will be able to choose between some videos to upload to the promotion page.
After choosing the video and getting the promotion page ready, you get the link that you have to add to your Pinterest profile.
When it comes to your target audience, the idea is that these people follow you back, visit your Pinterest profile and click on the link that takes them to watch the webinar.
And then, the people who purchase the high-ticket product will make you from $400 to $1000 per sale.
The real cost
---
Just like other WarriorPlus products, Aurora comes with upsells that cost hundreds of dollars.
After buying the frontend offer for $16.97 (as of this review), before getting access to the members area, you will be hit with these upgrades:
Upgrade #1 – Pro version ($67). This upsell includes unlimited videos, unlimited Pinterest accounts and also gives you the chance to add Instagram, so you can reach more people from your target audience.
Upgrade #2 – Done-for-you auto webinars ($197). With this one you get 5 webinars with your affiliate links, so you have more affiliate offers to make money from.
Upgrade #3 – Limitless traffic ($197). This one is about getting your pixel on their sales pages to drive more traffic to your affiliate offers.
Upgrade #4 – License rights ($97). This upsell gives you the right to sell Aurora as your own product and make 100% commissions.
I personally don't like the fact that this system is being advertised as something that can make you money for only $16.97, since these upsells are necessary to earn the kind of money they show you in the sales page.
In my opinion, they should have been straightforward about the cost of building this business because it's clear that you'll have to spend way more than $16.97 to make this business profitable. It's important to know the total cost (or something approximate) before deciding whether to start a business or not.
Is it possible to make money with the Aurora system?
---
Yes, it's possible to make money with this method, but it's not a method that you can use to make money on the same day you get started.
If you are just starting out, you cannot expect to make money today because you first need to learn how it all works and then apply the knowledge.
For example, after buying Aurora, you'll have to watch the training videos, which is something that takes time.
Also, you will have to join affiliate networks/marketplaces/programs like WarriorPlus & ClickBank and wait until you get approved.
What I don't like it's the fact that the webinars they provide are related to the "make money online" niche, and the sales pages don't look that good because they contain claims that are quite misleading. 
Another thing I don't like is that many products in the "make money online" niche are not high-quality products, which means that the products they tell you to promote are probably products that are not that good for customers.
This is a red flag because if a product is not good, you can expect customers to ask for refunds. That's why it's important that the products you choose to make money from are good for customers, which is something that you cannot do with this product because there aren't done-for-you webinars for all products. 
In other words, if you want to promote your affiliate offers via the done-for-you webinars, you are limited when it comes to the products you can make money from.
When it comes to getting traffic, I don't like the fact that they don't teach you how to get free traffic with Google and YouTube because these are the main traffic sources.
Yes, it's possible to get free traffic from Pinterest and Instagram, but depending on the offers you promote, it's best to use Google and YouTube.
Not everyone you follow on Instagram and Pinterest will follow you back, which means that not everyone you follow will visit your profiles and click on your link. And not everyone who clicks on your link will buy the high-ticket offer.
Because of this, I don't consider this method to be the fastest way to make big money online for newbies. I believe this is good for experienced marketers who are already getting traffic from other sources and want to expand their businesses by using Pinterest and Instagram.
Is Aurora by Brendan Mace and Jono Armstrong a scam?
---
No, I don't think Aurora by Brendan Mace and Jono Armstrong is a scam because you are getting something for your money.
Even if it doesn't make you the kind of money they talk about, you will learn something.
I have reviewed hundreds of websites, so I'm glad that Aurora is not like other scams promise you the world and deliver little to nothing. 
However, the sales page is unrealistic and the method is not for everyone, not to mention that it's not a great way to start building your business.
The problem I see is that Aurora is a "done-for-you" system, which makes you dependent. This is not good for the long-term because if the software stops working, it can put your business in danger if you only rely on this system.
In my opinion, Aurora is for marketers who already have their businesses established and want to use social networks like Pinterest and Instagram to grow their businesses. 
If you are a beginner, you first need a foundation for your online business.
What you decide to do is up to you, these are just my thoughts. I hope this Aurora by Brendan Mace review was helpful.
An important element to get your business started
---
Like I said before, if you are starting out, you first need a foundation for your business which means that you need a website or platform.
It's best that you first focus on building your website because a website is your online asset that is owned by you. Your social media profiles are not owned by you, that's why it's best that you first build your website.
Another point I want to make is that it's important that you focus on providing quality content for your visitors. You cannot expect people to follow you or come to your website if you don't give them what they are looking for. So helping your target audience should be your main focus.
I personally like writing reviews and getting them ranked on Google to get free traffic, but there different kinds of posts you can write about.
You see, as long as you choose to write & talk about a topic you are passionate about, you will enjoy the process! Your hard work and dedication will eventually pay off.
I believe this method can work for anyone who's willing to put in the effort and time. I personally started as a complete beginner and there are days that I have managed to earn over $200: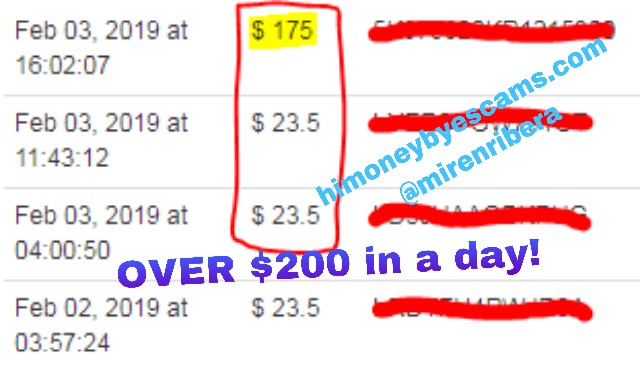 If you are committed to learning and taking action, this is achievable for you!
If you want to know exactly what method I used to earn affiliate commissions every day, I invite you to check out my FREE guide right now: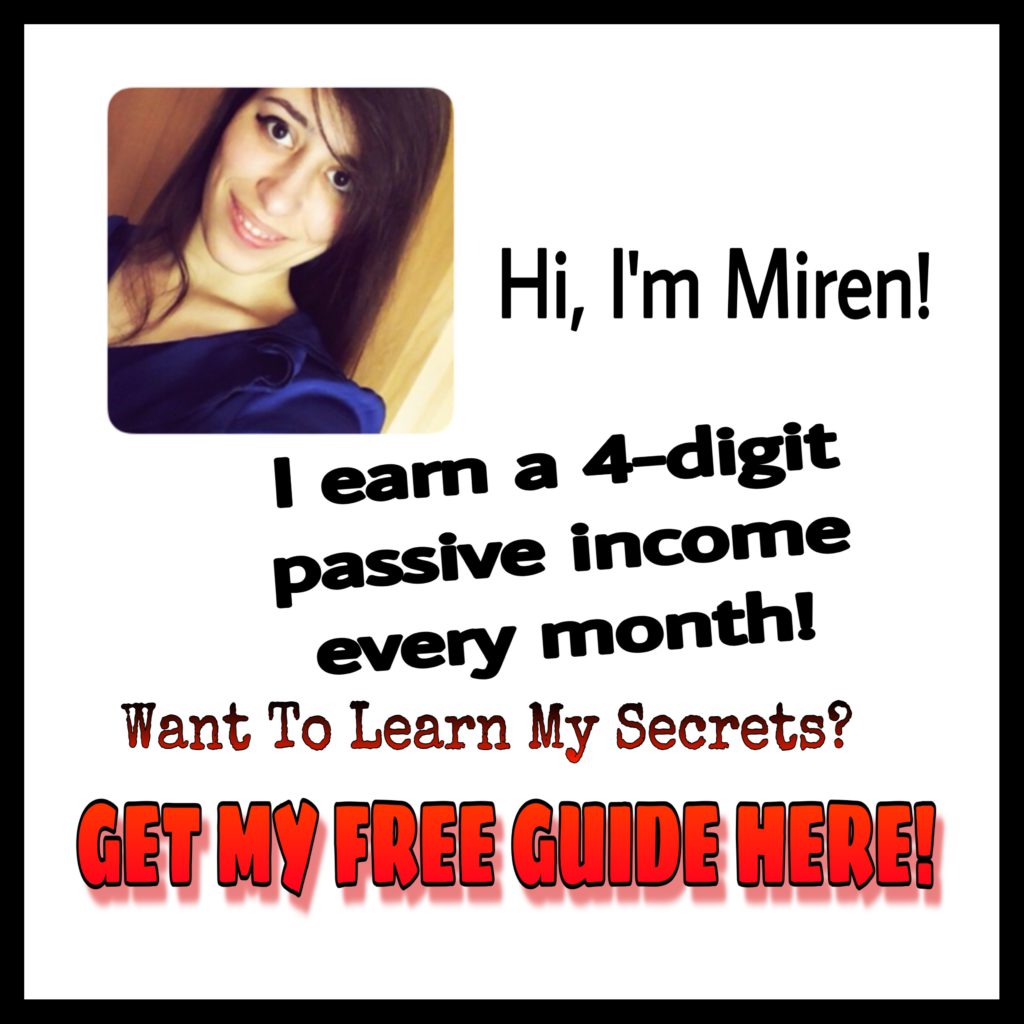 You see, my guide is FREE (just click here to start reading it), so you can make sure this is the right method for you risk-free! You have nothing to lose and a lot to gain =)
If you read my guide until the end, you will learn how you can start today for FREE (yes, you'll be able to build a free site to get started), the reason this method works, the step-by-step training and tools I used…
Oh, and don't you worry if you ever feel lost or stuck during the process, you'll see how you can get help and support from me and other affiliate marketers who want to see you succeed =)
Are you ready to start your affiliate marketing business the right way?
I'll leave this quote here:
If you want something you have never had, you must be willing to do something you have never done.
I hope this Aurora by Brendan Mace review has been useful to you and you will make the best possible decision.
Feel free share it with whoever you believe that will benefit from it!
If there's something else you want to know or you have any questions or would like to share your experience, please leave a comment below and I'll get back to you ASAP!
Whatever you do next, I wish you nothing but the best =)