Welcome to The Job Quitter Club review!
Is job-quitter.club a scam that will take your hard-earned money? Or is it a legit program by Richard Harper?
If you have questions like these, I'm glad that you have found this post because here I reveal the complete truth about this system.
Knowing that there are too many frauds out there, it's wise to do your own research before getting involved in a money-making opportunity.
That's the way to avoid scams and discover how to earn passive income every day =)
I like to be straightforward from the beginning, so I have to tell you that this review does not contain any affiliate links because my intention is not to promote The Job Quitter Club.
Instead of that, my purpose is to help you make the best possible decision concerning job-quitter.club.
The Job Quitter Club review summary
---
Name: The Job Quitter Club
Website URL: job-quitter.club
Owner: "Richard Harper"
Created in: November 2019
Cost: $47 + upsells
Do I recommend it? No
---
If you're sick of scams, check out my 1st resource to make a 4-digit monthly passive income HERE!
---
What is The Job Quitter Club about?
---
Someone sent me an email about The Job Quitter Club, so I thought I would check it out to see if this program would be better than most of the programs I usually come across.
Honestly, I didn't like the name of the program because I remember reviewing another program with a similar name (The Job Quitter), which ended up being a scam. 
Also, I didn't even like the sales page for this program because it's very similar to other scam pages I have come across.
But I don't like to reach final conclusions without knowing what it's really about, so I took the time to look deep into it.
According to the spokesman, this is a secret system and it's only available for a very short period of time. I've heard this claim in other sales videos and it's never real, so I take it with a pinch of salt.
All the sales videos used to market The Job Quitter Club are no different than other get-rich-quick schemes sales videos because they all promise you the world but deliver little to nothing, and this is something that many people realize after having made the payment.
The Job Quitter Club isn't anything new and it's not even secret. There are too many push-button systems like this and none of them works for customers.
How does The Job Quitter Club really work?
---
The Job Quitter Club does not work as advertised because it's not a system you can rely on to make hundreds of dollars per day with little to no work.
If making money was that easy, most people would quit their jobs and making a fortune would be easy, which means that it would be less valuable than it is currently.
Just think about legit successful businesses. They weren't built in a day or week. Building a profitable business takes time and effort, don't let these scammers fool you.
Even if it was possible to make money overnight, you would need to learn and acquire experience to keep making that money.
Inside The Job Quitter Club members area, you will not find any system or button that can put money into your account.
Instead of a system or something that can help you generate a substantial income, you will find some outdated & generic information about affiliate marketing.
If you've never heard of it, affiliate marketing is a legit business model that allows you to profit from other people's products/services. 
It's actually possible to make hundreds and even thousands of dollars per day with affiliate marketing, but The Job Quitter Club doesn't contain the kind of tools or info that can help you do that.
Don't be fooled by the ClickBank or Amazon screenshots they show in the sales videos because it's easy to find many screenshots like those with a simple Google search.
They don't provide anything that can prove they have made money using this program because the truth is that all the money they're making is by selling systems like this. 
In other terms, they're making money by deceiving people because the programs they sell don't work as advertised.
Fake scarcity
---
The Job Quitter Club sales pages are full of lies and fake claims.
One of these lies is that it's only available for the first 100 people who purchase it. 
This fake scarcity tactic is very common in get-rich-quick schemes and scam sites. They want you to be afraid of missing it out, so that you make the payment as fast as possible.
The truth is that there's no limit when it comes to the number of spots. The owner of The Job Quitter Club wants to make as many sales as possible because his purpose is to make as much money as possible, so there's no way there's limited availability. 
Apart from that, if you check out The Job Quitter Club sales page tomorrow, you will see that nothing in it will have changed.
Sick of scams? Want to make passive income every day?
Check Out My FREE Earn Money Online Guide Here!
Does The Job Quitter Club only costs $47?
---
The Job Quitter Club is advertised in a way that can lead potential customers to believe that they only need to invest $47 to make a full-time income online and quit your job.
But the truth is that $47 is only the beginning. If you pay for it, you will be hit with some upsells that cost hundreds of dollars. 
If the main product does not live up to its promises, what can we expect from the upsells? They don't work either.
They claim these upsells will help you increase/accelerate your profits, but the truth is that these upsells only make more money to the owner of this program.
I personally don't like programs that are not transparent about the total cost because this is something important for customers to know.
Richard Harper is a fake persona
---
We're told that Richard Harper is the owner of The Job Quitter Club, and he's said to be from Chicago.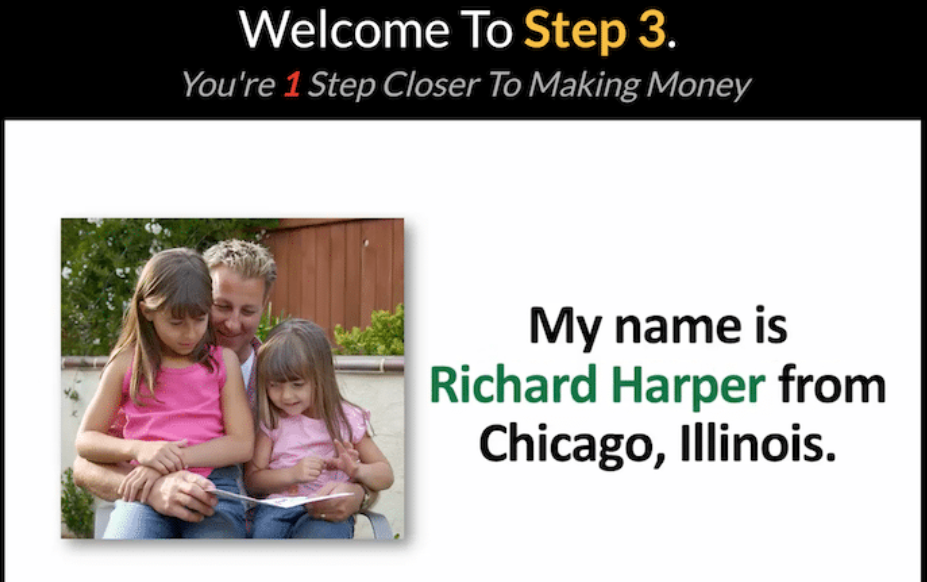 He claims he dropped out of college and started looking for ways to earn money online because he didn't like his job.
Now he's apparently very successful and has created this system to help other people.
Honestly, I didn't believe that story is real because I've heard lots of stories like this before, and they turned out to be fake.
Apart from that, the man on the picture is not Richard Harper. I found out this picture is a stock photo that appears in multiple different websites like Shutterstock.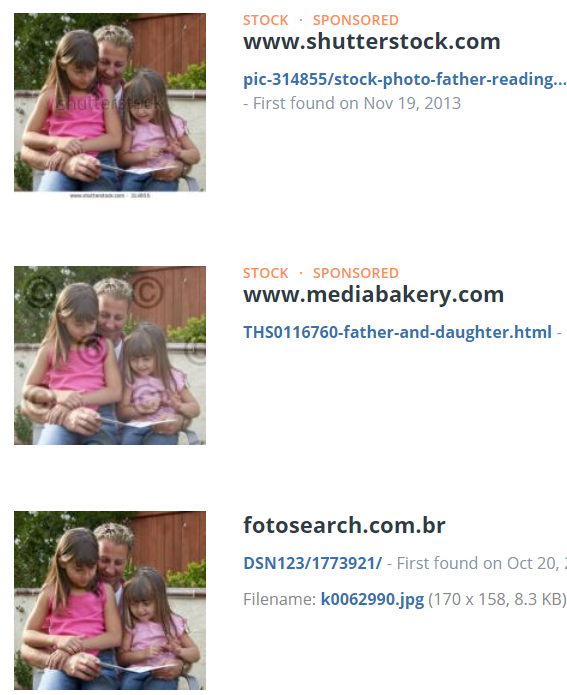 This is a big red flag because it indicates that the real owners of this program are hiding their identities. 
Most websites (not to say all) that have fake owners/characters turn out to be scams that don't work. It actually makes sense because scam artists avoid revealing who they are in order not to get sued or reported.
So, Richard Harper is not the real owner of The Job Quitter Club and his story is invented. 
You see, if he was real, don't you think he would provide us with some contact information? He would have told us how we can know more about him or how we can reach out to him…
It's connected to other scams
---
Another red flag I have found is that The Job Quitter Club is connected to other low-quality programs or scams.
For example, in 2017 I remember exposing another scam called Job Quitter, which also had a sales page full of get-rich-quick hype. 
And that's not all! The Job Quitter Club terms & conditions page mentions Private Cash Sites, which is another low-quality program that I exposed last year (as of this review).
This is an indication that the people behind The Job Quitter Club are the same people behind Private Cash Sites. 
Because of this, I don't believe The Job Quitter Club is better than these other programs. They all have the same claims and lies on the sales pages, not to mention that they also have a lack important information.
Also, don't expect to receive a refund because this kind of systems don't offer refunds.
Even though they claim you can contact them for support or refunds, you cannot expect to get a response because
Why do they ask for your email address?
---
Something that I want to point out is that selling this program is not the only way these con artists make money. 
They use email addresses to make money, that's why they ask for your email address.
If you give them your email address, you can expect to receive spam emails about this program or other similar products.
I personally don't recommend that you open those emails because they're full of hype and links to other scams.
And that's not all! You can also expect to receive spam emails from people you don't know because these unethical marketers usually share or sell email addresses to other individuals in the industry. 
Just the fact that they ask for your email address without telling you what this program is really about, is a red flag. It means that they just care about your information and money, which is what they need to profit at your expense.
They're the kind of people who do anything for money, and these people cannot be trusted.
The Job Quitter Club pros & cons
---
Let's sum up all the pros and cons of The Job Quitter Club:
Pros:
You can learn something about affiliate marketing

It can help you recognize other low-quality programs

It can show you what does not work
Cons:
Fake income claims

The real owner does not show his/her identity

Fake payment proofs

Fake scarcity

Useless upsells

May not get a refund

It's connected to other scams

Potential spam emails
Is The Job Quitter Club a scam?
---
Whether The Job Quitter Club is a scam or not, depends on your perspective.
I believe most people will call it a scam because it doesn't live up to its promises. Instead of helping you make money, they try to take your money.
There are too many red flags in the sales presentation, and the content of the program has nothing to do with what you're promised.
The Job Quitter Club won't help you quit your job, it will put you in a position where you need to work even more. So it will be easy for buyers to feel they've wasted their time.
All The Job Quitter Club reviews I have found are negative. I haven't found any positive reviews, which doesn't really surprise me because the job-quitter.club domain name was registered at the beginning of November 2019, so it's not even been a month since it was created.
What can we expect from a program that is new and it's connected to other known scams? I wouldn't expect anything great from it.
What you decide to do is up to you, but my final conclusion is that I highly do not recommend The Job Quitter Club.
What about trying a proven method?
---
If one of your desires is to leave the scams behind and start making an honest income online, I have good news for you.
There are too many scams and get-rich-quick schemes that don't work, but there are also legitimate platforms that can really help you.
I'm grateful that I realized what it takes to earn an income online and stopped wasting my time on scams. 
If it weren't for a newbie-friendly method I found, I don't think I would be earning passive income every day like I do.
This beginner-friendly method allows me to earn affiliate commissions without spending money on paid traffic. 
To be honest, it takes work and time, but it's definitely worth it. It's been working for decades, and it's only getting better.
I'm living proof this method works, as you can see in the screenshot below: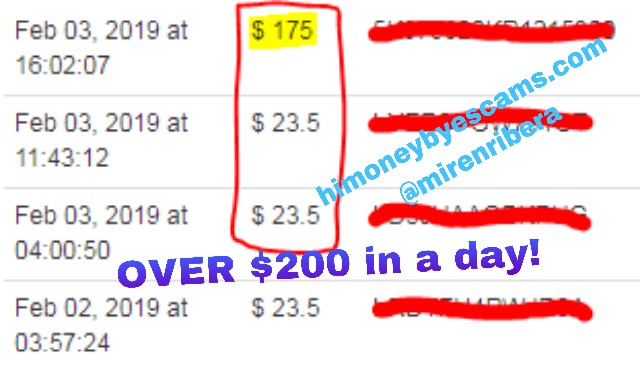 If I can do it, I believe that anybody who's committed to learning and taking action can get these and better results.
I started with no experience and English is not my first language, so don't you worry if you're in a similar situation.
If you're willing to follow a simple step-by-step method, I invite you to check out my FREE guide here: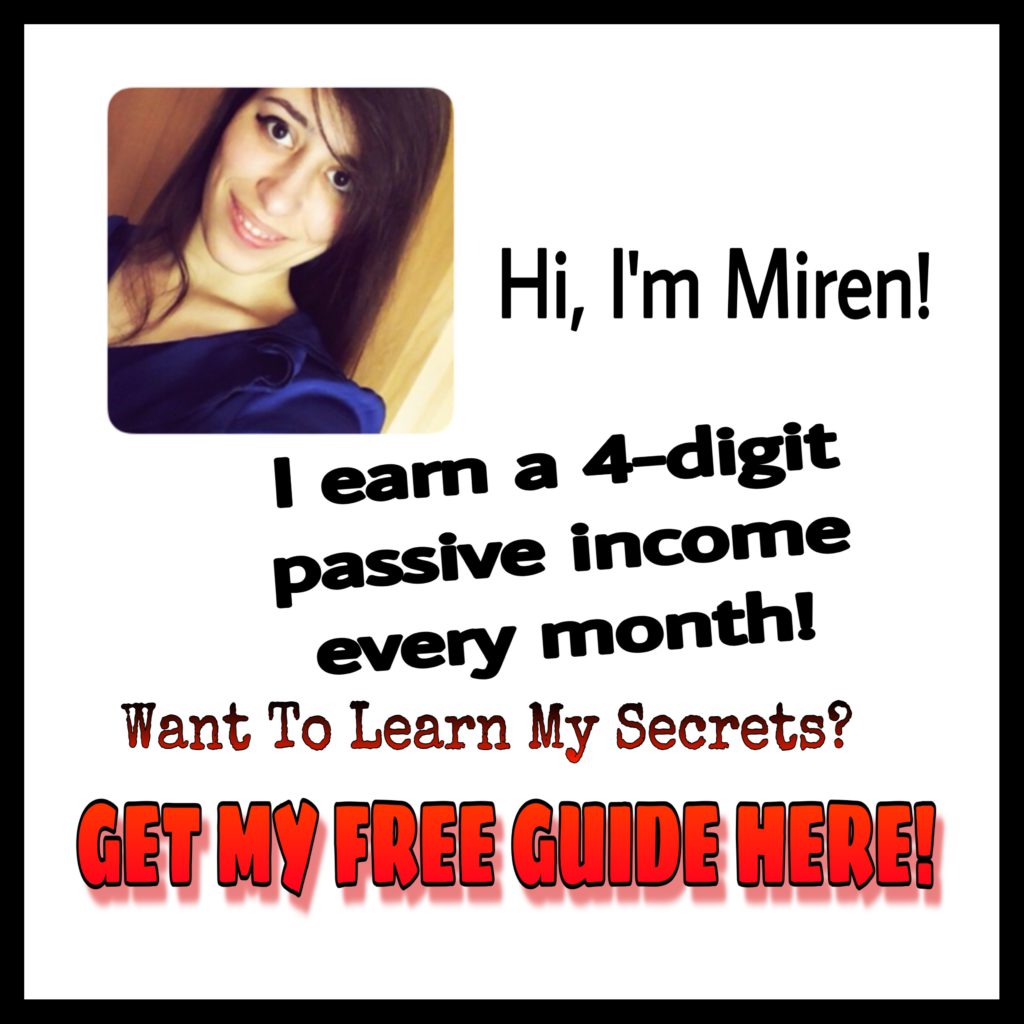 My guide is FREE (no login information required, just click here to start reading it), which means that you have nothing to lose and a lot to gain 🙂
Oh, and what if you ever have questions or get stuck? No problem! 
If you read my free guide until the end, you will find out how you can get your questions answered and help from me & other affiliate marketers.
Stop wasting your energy on done-for-you systems and start your path to affiliate commissions today!
I will leave this quote here:
If you want something you have never had, you must be willing to do something you have never done.
I hope this The Job Quitter Club review has been helpful to you and you will make the best possible decision.
Feel free to share it with whoever you believe that will benefit from it!
If there's something else you want to know or you have any questions or would like to share your thoughts, please leave a comment below. I love hearing from you all!
Whatever you do next, I wish you nothing but the best =)