Will Website Profits Pro scam you out of your hard-earned money? Or is it a legit system that can make you $500 per day?
If that's what you need to know, I'm glad that you have found this Website Profits Pro review because it will help you clear all your doubts. 
Knowing that there are too many frauds out there, it's good to be skeptical and take the time to do your own research.
That's the way to avoid scams and find the honest way to earn passive income every single day!
For your information, here you will not find any affiliate link to Website Profits Pro because I have various reasons not to promote it, which I'm about to explain.
My purpose with this post is to help you decide whether Website Profits Pro is worth your energy or not. 
Website Profits Pro review summary
---
Name: Website Profits Pro
Launched in: October 2019 (but it has older versions)
Cost: $47 + upsells
Owners: "Calvin Carson" and "Jesse Larrow"
Best for: The owners and affiliates
Is Website Profits Pro a scam? Yes, but it depends (I'll elaborate)
---
If you're sick of scams, check out my 1st resource to make a 4-digit monthly passive income HERE!
---
What is Website Profits Pro about?
---
I recently received an email about this Website Profits Pro system, so I thought I would give it a chance to see if it was legit or another scam.
Honestly, I didn't expect it would be better than other sites I have reviewed because it looks very similar to them. 
But I didn't want to come to a final conclusion without knowing what Website Profits Pro was really about, so I did intensive research.
The sales page for this system looks like other scam pages I have seen in the past, and everything the spokesman says sounds too good to be true. 
He claims that this system can make you at least $500 per day, which sounds awesome, doesn't it?
I mean, making $500 a day is something that many people would love because it would allow them to quit their jobs and have the lifestyle of their dreams.
But the fact that the spokesperson also says that this system doesn't require you to have any experience or do any real work is one of the reasons I believe Website Profits Pro is not that awesome.
According to the video, these are the steps you need to take:
Log into the system

Select how much money you want to get

Click a button to receive the money
Lol I couldn't help but laugh when I heard this because it sounds unrealistic and absurd. Most people would be rich if it was possible to get money that easily, and most would have already quitted their jobs.
In my opinion, there would be no structure if it was possible to receive money as easily as the spokesman claims.
The Internet is not an ATM machine and there are no sites that give money away for nothing. All the programs and websites that make this kind of claims tend to be scams that take your money and waste your time.
This system doesn't make any miracles and it's not even free. If you have visited the checkout page, you have already noticed that this "system" asks you for money.
The fact that they're not straightforward about the cost is something that already tells me I cannot trust the spokesperson. 
This man basically says what you would like to hear, but facts speak for themselves. And if he doesn't live up to his promises, how does he expect you to believe in this system? 
Website Profits Pro is no different than these other programs I have exposed:
How does Website Profits Pro really operate?
---
Website Profits Pro definitely does not work as advertised.
It's not a system you can rely on if your goal is to make a substantial income online.
I wouldn't even call it a system because it's not something that has a few buttons you can push to make it work. It's not a machine and it doesn't work on autopilot. 
This program is no different than other programs I have talked about. I wasn't surprised to see that I got an email to get to the sales page.
Affiliates and the people who are running this program are sending spam emails to lots of people because they want this system to reach as many people as possible.
Perhaps you came across Website Profits Pro because someone sent you an email with the link.
Once you are in front of the sales page, you read and get told what they think you want to hear about. They want you to believe that this is a system that works to make you money because they want you to purchase it. 
The Website Profits Pro sales video is full of hype and get-rich-quick signs. They don't explain how the money is made, which is already a red flag.
Instead of explaining how this program makes money, they act as if it was magical because they claim all you have to do is to watch 4 videos, wait 4 minutes and push a button.
It makes no sense but there are many people that still fall for it. They realize they've been deceived when they've already made the payment. 
Inside Website Profits Pro, you won't find what they promised. You won't find any button you can push to make money right away and you won't get any tool that can automate the process of making money. 
This kind of programs usually give away some basic private label rights (PLR) content that you can find online for a very low price or even free. 
The thing is, this content is usually out of date, which means that it doesn't teach you about the ultimate methods and tools that work to make an income online.
Sick of scams? Want to make passive income every day?
Check Out My FREE Earn Money Online Guide Here!
How much does Website Profits Pro cost?
---
They first claim that this program is free, but you soon realize it's not.
To get access to the members area, they ask you for $47, which is far from free.
But that's not all! They don't have enough with $47 from you. They want you to pay way more than that. 
So you can expect them to hit you with some upsells that cost hundreds of dollars. They will tell you that these upsells can help you make more money faster, just to convince you to buy them.
But after all the lies they have told us, I don't believe them. It's clear that they are willing to do anything for money.
Has anyone succeeded with Website Profits Pro?
---
The Website Profits Pro sales video and sales page shows some people who claim to be earning lots of money with this program.
Everything they say sounds awesome, but the truth is that it's all fake. These people are not real members, so the results they mention are invented.
All of them are fake testimonials, they haven't earned any money with Website Profits Pro.
For example, this picture is a stock photo, which means that the woman who appears in it has nothing to do with this program. 
And when it comes to the ones who talk, they're paid actors who have got paid just to claim they're making money.
The owners of Website Profits Pro are using these fake testimonials because their goal is to lead you to believe that other people are changing their lives thanks to this program.
This is nothing new. This type of sales pages usually have fake testimonials because there's nobody who's making money with these low-quality/scam programs.
Well, the owners of this scam are the only ones who are making profits from it.
You see, there are no positive Website Profits Pro reviews out there. If it really worked, there would be real people proving it, don't you agree?
Who owns Website Profits Pro?
---
The Website Profits Pro website doesn't provide any information about the owners of the program.
In the sales video we can see a man, but he's not the real owner. He's a spokesman who has been paid to say what the real owners told him.
There's a photo of the program that indicates that it was created by Calvin Carson and Jesse Larrow, but we are not shown any pictures of them.
It also says that this program has been seen on TV, so I looked for information about the owners and the result was 0. There's no info about these people and I'm 100% convinced that this program hasn't appeared on TV.
Many scammers claim their programs to have appeared in important channels or they also claim to have been recognized by well-known brands. This is a strategy they use to make it look more valuable than it actually is.
You know that their claims are fake because they cannot prove anything. 
The alleged owners of this program don't even have social media profiles. There's no info about them, which makes me believe that they're pen names.
On this day and age, most successful entrepreneurs are on social media. I'm 100% sure that Calvin Carson and Jesse Larrow are not the real creators of Website Profits Pro.
After everything I have found, I believe that the company behind this program is the same company behind Website ATM, MSW System, Real Profits Online, Cash Point ATM… And the name of this company is easykits.org.
If you check out the Website Profits Pro terms & conditions page, you can read "easykits.org". 
This company has been behind other websites, and I haven't found anyone talk positive about them. I've only found negative Easykits.org reviews and complaints, which you can read below:
Sick of scams? Want to make passive income every day?
Check Out My FREE Earn Money Online Guide Here!
Only 8 positions left?
---
Another lie they tell you is that there are limited spots available.
Firstly, this is fake because you can refresh the page or come back later and it will say the same thing or even a higher number than it first appeared.
Secondly, it makes no sense to have limited spots because they want to make as much money as possible. They clearly want as many people as possible to purchase their product, so they would never would refuse a payment. 
Don't fall for this fake scarcity tactic. They just want you to feel afraid of missing out to make you buy on impulse.
Will Website Profits Pro scam you?
---
Website Profits Pro is a scam or not depending on your perspective.
On one hand, if you define a scam as something that takes your money for nothing in return, then it wouldn't be a scam because they provide some training.
On the other hand, if your definition of scam is "something that doesn't live up to its promises", then Website Profits Pro is a scam because the sales page is full of lies and red flags.
Fake testimonials, dishonest owners, fake scarcity, get-rich-quick hype, lack of important information… There are so many scam signs that tell me Website Profits Pro is not to be trusted.
The complaints I've read about easykits.org lead me to believe that they don't even offer support or refunds. So this is far worse than other get-rich-quick schemes that are being sold through online marketplaces like ClickBetter.
And that's not all. If you have given them your phone number and email address, you can expect them to share it with other unethical marketers, who will do the same. They will even call you and fill your inbox with spam.
All the lies they tell are enough for me not to trust these individuals. I wouldn't expect anything good from people who do anything for money without caring about the wellbeing of others.
It's unnecessary and very cruel to deceive other people just to get money…
What you decide to do is up to you, but I highly recommend you to stay away from Website Profits Pro. 
Is it possible to earn $500/day with a website?
---
There are too many scams like Website Profits Pro, but the good news is that it's completely possible to earn $500 per day and even more with a site.
This is just like anything great you want to achieve in life. It takes effort, learning, consistency, resilience…
There are plenty of people who are earning passive income with their websites, so I believe you can do it too.
It's a 4-step process:
Choose a topic you love

Build a website

Create content and drive visitors

Recommend products/services
When one of your visitors buy something you promote, you earn a commission! Imagine waking up to a notification about having made a commission, it would be amazing, don't you think? 
I'm living proof this method works, as you can see: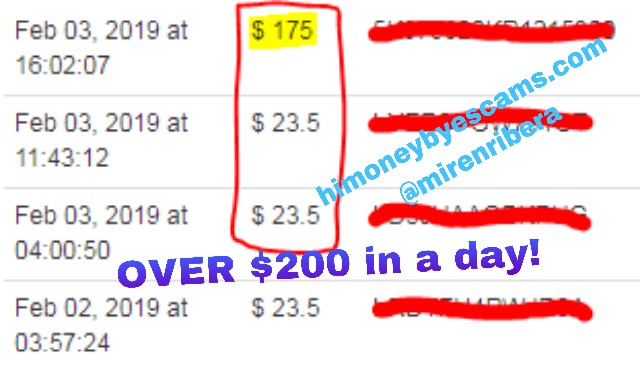 I started with no experience and English is not even my native language, so I believe that anyone who learns this method and takes action can get awesome results.
If you build your business around a topic you have a passion for, you'll never get bored during the process! 
Also, if you promote products that can benefit your audience, they'll start trusting you, which is something that can make your business profitable. 
You see, in the end, helping people is better than deceiving them. So don't let scammers make you lose hope!
If you're willing to do what it takes, I invite you to read my free guide here: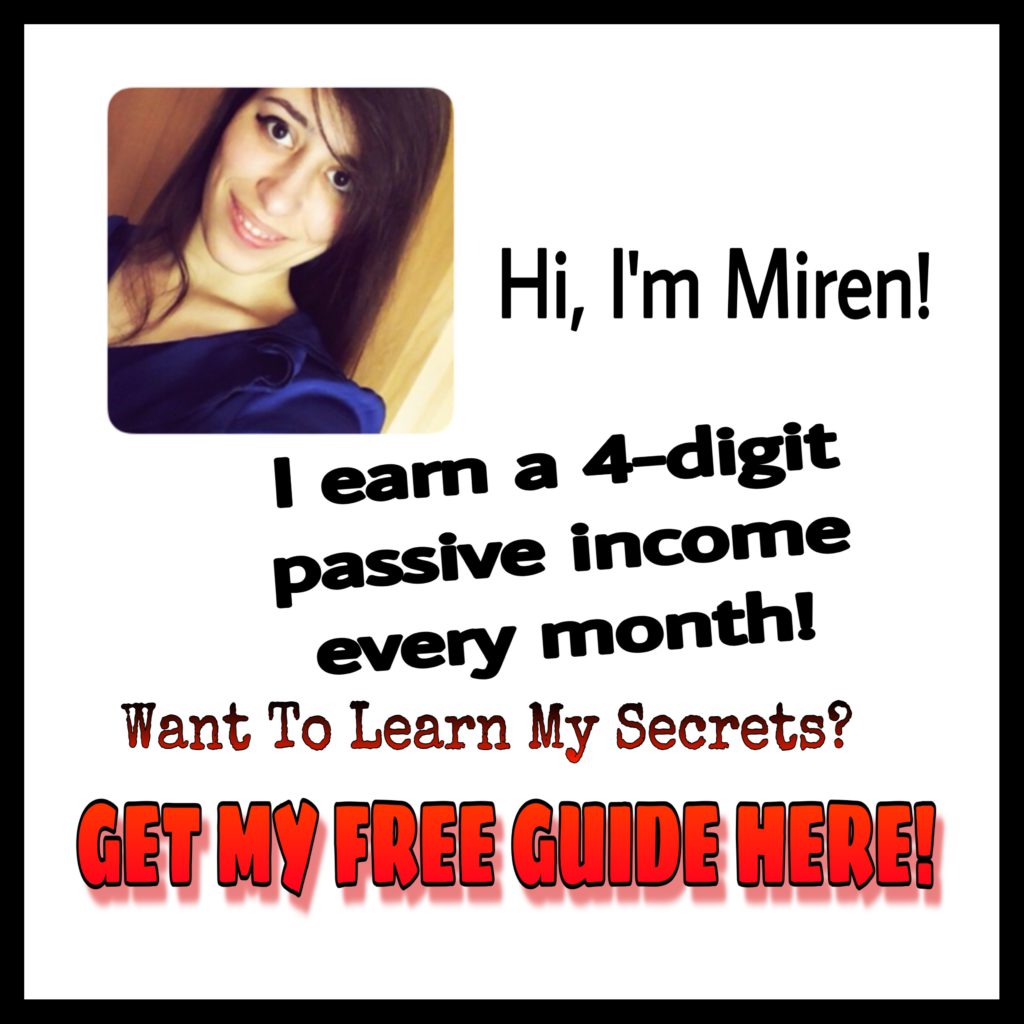 My guide is FREE (no login information required, just click here to start reading it), which means that you have nothing to lose and a lot to gain 🙂
Oh, and don't you worry if you ever get stuck or need help! I'm not like those scam artists because I'm honest about who I am and I also reveal how you can message me.
In my free guide you will see my favorite place where you can receive support from me and other Internet marketers.
Stop wasting your time on get-rich-quick schemes and start your affiliate business today!
I will leave this quote here:
If you want something you have never had, you must be willing to do something you have never done.
I hope this Website Profits Pro scam review has been helpful to you and you will make the best possible decision.
Feel free to share it with whoever you believe that will benefit from it!
If there's something else you want to know or you have any questions or would like to share your experience, please leave a comment below. I love hearing from you all!
Whatever you do next, I wish you nothing but the best =)