Welcome to my Cash Point ATM review!
Have you been sent to cmsystemsiz.info and are wondering if it's a scam website?
Or is it a legit system that will help you earn $500 per day?
My honest Cash Point ATM review will show you the answers to questions like these and more. 
First of all, I believe you deserve to be congratulated for taking the time to do your own research before spending your hard-earned money.
That's the way to avoid scams and find the real way to earn passive income online every single day!
Cash Point ATM is very similar to other programs I have reviewed, so I know how it really works. Ready to find out if this system is right for you or not?
Cash Point ATM review
---
Name: Cash Point ATM
Website URL: cmsystemsiz.info
Owner: "Jason Rangel"
Cost: $47 + upsells
Launch date: September 2019
Best for: The owner and affiliates
Recommended? No
---
If you're sick of scams, check out my 1st resource to make a 4-digit monthly passive income HERE!
---
What is Cash Point ATM about?
---
I recently received an email about this Cash Point ATM system, so I thought I would check it out to see if this one was different than most programs I have reviewed.
Honestly, I didn't have high hopes because the email I got was very similar to other emails that have been used to promote scam programs. But I was still curious about this program.
The moment I saw the sales page, I immediately started thinking that Cash Point ATM wasn't going to be better than the others because of the red flags that I noticed.
Just the high-income claim of "$500 a day" and the warning that there were only 8 positions available made me believe I was in front of another get-rich-quick scheme.
According to the spokesman, Cash Point ATM is a new online app that builds websites with the push of a button and allows people to make $500 per day on complete autopilot.
This system allegedly builds the websites and does all the marketing, so you don't have to do much work.
In the sales video we can see some people who claim to have earned over $500 on their first day and they didn't have to do anything. Apparently, they didn't have any experience or special skills, the system just worked for them.
The spokesman claims you don't even need a computer because you can use this app from your smartphone or tablet. You only have to click a few times to build a money-making website and within minutes you have a website with products & content.
This man even says that he wants to give you access to one free CashPoint ATM website, but the truth is that there's nothing for free, and this is something you realize at the end of the second sales video.
Truth be told, he claims you can get a free site to lead you to enter your email address, name and phone number. And then, you realize that it's not really free.
Just the fact that they are not straightforward about the cost, it's an indication that they cannot be trusted. It's not okay to lie to people just to get their personal information. 
They basically tell you what you would like to hear just to get you to make the payment. Who on Earth would give away something so valuable for free? 
If CashPoint ATM works so well, why aren't they using it to make $500/day themselves? Why don't they keep it private? 
All of this makes this system sound too good to be true, and it really is. I'm convinced that CashPoint ATM does not work as advertised.
Sick of scams? Want to make passive income every day?
Check Out My FREE Earn Money Online Guide Here!
Does Cash Point ATM really work?
---
Cash Point ATM only works for the people behind it and their affiliates. It really doesn't work for people like you.
First of all, it doesn't make sense to give a $500/day system away for free because systems like that don't exist.
It's possible to earn $500 a day online and even more, but it takes work and time. Anything you want to succeed at requires a certain level of dedication, so don't be fooled when someone claims you can make money without doing much work.
If making that money was as easy as clicking a few buttons, it would be super easy to make millions and most people would quit their jobs.
Second of all, Cash Point ATM is not even a system. If you buy it, you will get access to basic training on how to make money with a website, but it's not the kind of training that will help you make money.
This kind of programs usually include outdated and generic training that you can find online for a very low price or even for free.
Even if they provide a website builder, you need to take into account that this kind of websites are one-page sites that cannot get free targeted traffic. The way to drive traffic to these one-page sites is by investing in ads, which is something that they don't tell you but I believe you need to be aware of it.
Does it only cost $47?
---
Do you remember that the spokesman first says that you'll get a free Cash Point ATM website? 
But then you realize that they don't give away anything for free. They ask you to pay $47 to get access to the members area.
However, after paying $47, you'll get hit with some upsells that cost hundreds of dollars. They will try to get you to spend as much as possible. 
They will tell you that those upsells will help you accelerate or increase your profits, but I don't believe it's true because of all the lies they have previously said.
And that's not all! Do you remember that they ask you for your phone number and email address?
In case you decide not to buy this program, they will fill your inbox with spam and you can also expect some sales calls. They will do the most to get you to spend money on their stuff.
Has anyone made $500 per day with the Cash Point ATM website?
---
The Cash Point ATM spokesman wants you to believe that this program has been life-changing for the people who have tried it.
In the sales video, we can see some testimonials who claim to have earned over $500 in their first day and thousands of dollars in their first week.
They say that making that money was easy because the system did everything for them, but the truth is that those testimonials are fake.
The owners and affiliates of CashPoint ATM are the only individuals who are making money with this product. 
All those testimonials you have seen are not real. Some of them are Fiverr actors and the others are stock photos.
For example, this guy who appears at the beginning of the video is a Fiverr actor:
And then there's this woman who's supposed to be named Michelle Parker. As you can see, she's not a real testimonial because her picture is a stock photo I found on Shutterstock:
There are no real testimonials. All of them are fake… After having reviewed other programs similar to this one, I'm not surprised to see these fake testimonials because this is very common.
Let me ask you: do you think a legitimate company would use fake testimonials?
In my opinion, a legit company would use real testimonials or no testimonials at all. 
If Cash Point ATM was legit, don't you think there would be real positive reviews all over the Internet? I believe members would have already written or created reviews with payment proofs. But all the real Cash Point ATM reviews I have found are negative.
Sick of scams? Want to make passive income every day?
Check Out My FREE Earn Money Online Guide Here!
Is Cash Point ATM a scam?
---
Whether CashPoint ATM is a scam or not depends on your point of view.
For me, it works the same way as Profit Point Autonomy, Website ATM, Money Sucking Websites, Point 2 Click Profits and Real Profits Online. 
All these programs didn't work as advertised and were considered scams by many people who bought them.
In fact, Cash Point ATM has been created by the same people who are behind these other programs I have mentioned.
The company behind these programs is called Easykits.org. This is what you can read in the Cash Point ATM privacy policy:
They claim you can send them a ticket if you don't want your data to be used by third parties, but I don't believe sending them a ticket is worth your time because I've only found negative EasyKits.org reviews.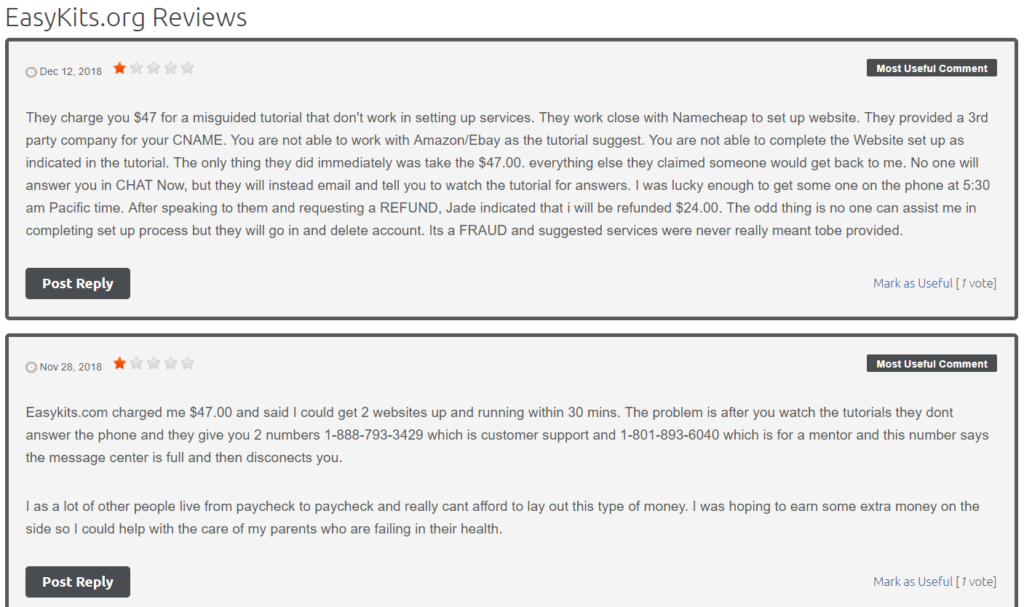 As you can read, easykits.org's customers couldn't set up the websites they were promised. This is indeed a big red flag because it means that you're paying for something that doesn't work.
Without setting up a website, you cannot send traffic to it and make money. 
After all the lies and red flags I have found, I have to conclude that I highly do not recommend Cash Point ATM.
A newbie-friendly alternative for making money online
---
If you're serious about building a successful website or simply making money online, I have good news for you.
Even though there are so many programs that promise you the world but deliver little to nothing, there are legitimate alternatives too.
I'm grateful that I learned about a business model that has allowed me to earn passive income every single day.
It's a business model that allows you to make money from other people's services or products. You build a website, make sure you offer helpful content and offers, send targeted traffic to your website and make money.
It sounds simple but it takes work and dedication. Something very cool is that you don't need to spend money on traffic because there are ways to send free visitors to your site.
As long as you're willing to follow a step-by-step method and do all the tasks, I believe you can make it work for you. 
I'm living proof that this business works, as you can see here: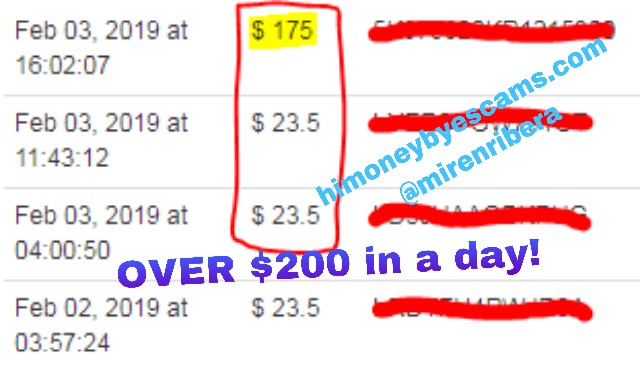 Never let the scammers make you lose hope because if someone like me can do it, you can definitely do it too! 
If you're willing to do what it takes, I encourage you to take a look at my FREE guide: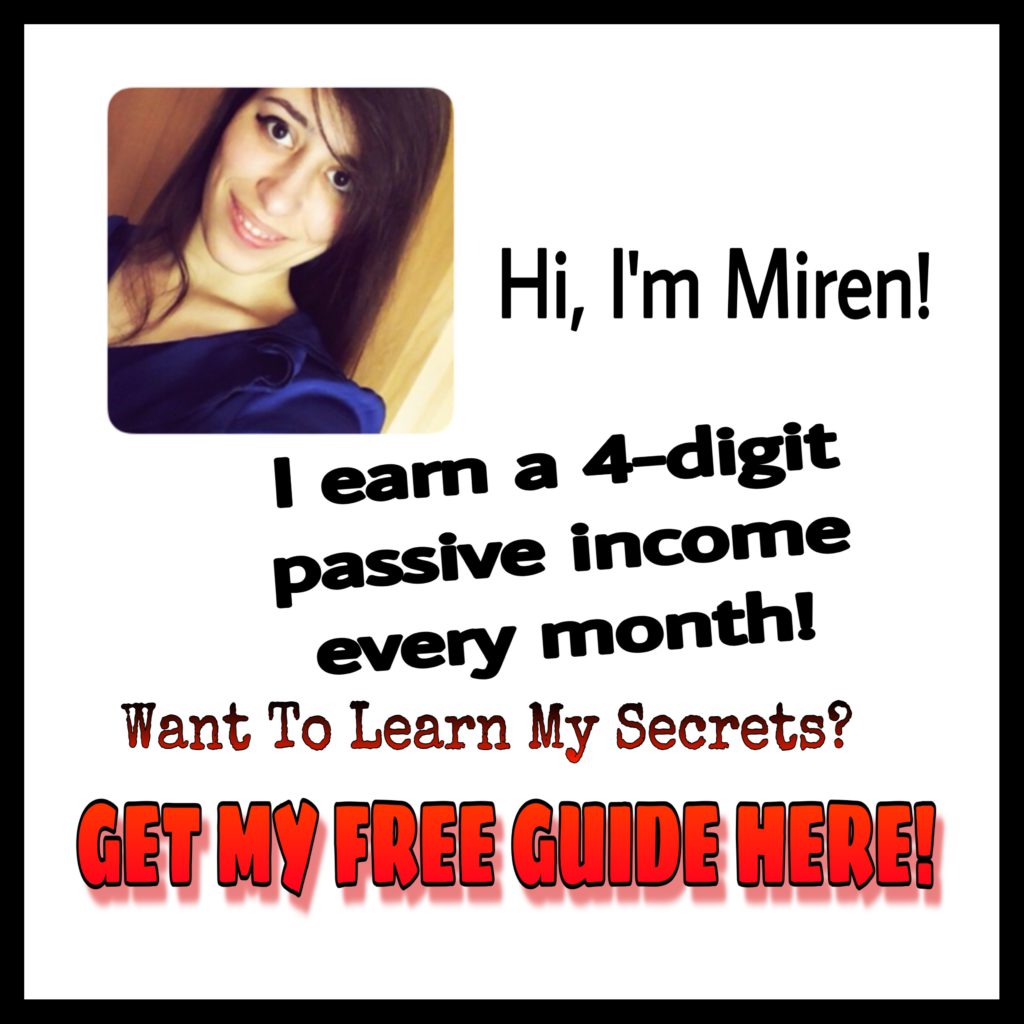 My guide is FREE (no login information required, just click here to start reading it), which means that you have nothing to lose and a lot to gain =)
If you read my guide until the end, you will learn what you need to do to set up a free website, how to drive targeted traffic to it, the tools and training I have been using… And you will also find proof that this business works!
Oh, and don't you worry if you ever get lost or stuck because I also reveal how you can get your questions answered and how you can receive lots of help and support.
Stop wasting your time on scammy programs and start your passive income journey today!
I'll leave this quote here:
If you want something you have never had, you must be willing to do something you have never done.
I hope this Cash Point ATM review has been useful to you and you will make the best possible decision.
Feel free to share it with whoever you believe that will benefit from it!
If there's something else you want to know or you have any questions or would like to share your experience, please leave a comment below. I love hearing from you all!
Whatever you do next, I wish you nothing but the best =)