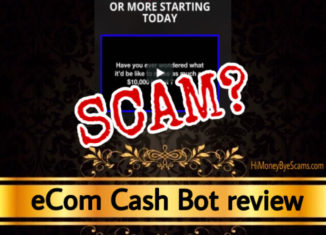 Will eCom Cash Bot scam you? Or is ecomcashbot.com a legit program that will help you earn $2,000 a day? Should you give it a try?
No matter the questions you have, this honest eCom Cash Bot review has all the answers.
Knowing that there are too many frauds out there, I'm glad that you're taking the time to do your own research before making a purchasing decision.
That's the way to avoid getting scammed and discover the real way to earn passive income every single day.
For your information, I am not affiliated with eCom Cash Bot, which means that this is not a promotional post.
If you read this eCom Cash Bot review until the end, you will find all the cons and pros of this program and whether or not it's right for you.
eCom Cash Bot review summary
---
Name: eCom Cash Bot
Website URL: ecomcashbot.com
Owner: "Trish"
Cost: $9 + upsells
Do I recommend it? No
---
If you're sick of scams, check out my 1st resource to make a 4-digit monthly passive income HERE!
---
What is eCom Cash Bot about?
---
I came across eCom Cash Bot thanks to a spam email I recently received, so I didn't have high hopes for this program.
You see, I usually receive plenty of spam emails about online money-making systems that don't work as advertised. But I decided to take a deeper look at eCom Cash Bot to see if this one was better than the others.
The moment I saw the sales page, I didn't get good vibes because it looked like other scammy sales pages I have seen before.
However, I started watching the video presentation to see what this system was about.
According to the sales page, this program can help you make $2000 a day or even more starting today, which sounds awesome but unrealistic at the same time.
I believe that making $2000 a day could change lots of people's lives for the better, and this is something that the owner of eCom Cash Bot knows very well to lure you in.
The spokeswoman even says that earning that kind of money is easy lol. If it were that easy, there wouldn't be so many people struggling to make ends meet, don't you think?
She even claims that this software can help you make $500,000 this year, which definitely makes this system sound like a get-rich-quick scheme.
It doesn't matter if you don't have any skills or experience, this software does everything for you to earn a life-changing income.
Well, that's what they want you to believe. But the truth is that the eCom Cash Bot sales presentation basically tells you what you would like to hear.
In fact, if you started suspecting and have taken the time to do your own research it's because it sounded too good to be true, right? And you know, when something sounds too good to be true it usually ends up being fake.
So how does eCom Cash Bot really work? Will it help you earn any money?
How eCom Cash Bot really works
---
eCom Cash Bot does not work in a way that you would like it to work because it will not help you make the kind of income they promise.
If you purchase it, you will not find any software or bots that can help you earn thousands of dollars a day, not even $1.
Inside eCom Cash Bot, you will find some videos about starting an online store using dropshipping, which is a form of ecommerce and it's actually legit.
If you have never heard of it, dropshipping is about selling other people's physical products without having to buy them yourself. You find the products in other websites/stores like AliExpress and list them on your store to sell them from there.
It doesn't sound complicated, but it involves a lot of work, waaay more than 20 minutes a day. You don't only need to find suppliers and products, you also need to research competitors & prices, write descriptions for each product, manage orders, deal with refunds… 
In the videos inside the eCom Cash Bot members area, a man explains how to set up a website, install the WooCommerce plugin, find products to sell and manage orders.
But the problem is that he does not explain how to drive traffic to your website/store, which is essential because without visitors a.k.a. people who find the products you're selling, there are no sales to be made.
So why aren't they teaching you something essential to make money? This is a big red flag because they know damn well that any business needs traffic to be successful, so not teaching you the essential stuff is something that leads me to believe they don't have your best interest at heart.
Sick of scams? Want to make passive income every day?
Check Out My FREE Earn Money Online Guide Here!
Get-rich-quick hype
---
The fact that the spokeswoman claims you only need to work 20 minutes a day to earn $1,500/day is such a big red flag because these kind of claims are only found in get-rich-quick programs.
I have reviewed hundreds of websites and I have realized that there's no legit program that will promise thousands of dollars with little to no work.
Anything worth achieving in life comes with effort, patience and time. So don't be fooled by anyone who promises you the world doing very little!
The spokeswoman even shows you some income proofs to lead you to believe that it's possible to make the kind of money she claims, and the truth is that it's actually possible to make $1,500/day or more online. But the truth is that it never comes easily or fast.
You see, she doesn't make an effort to prove that the money she's made is by using this eCom Cash Bot software because the truth is that she or the people behind this program haven't used it to make the kind of money they advertise.
She doesn't talk about her experience or what it took her to make that kind of money, she acts as if making money online was something magical and could be achieved just by pushing a few buttons. This is a big scam sign because it indicates a lack of transparency.
Someone who really wants to help you wouldn't hide this important information. People who make high-income claims without providing information on how they have made that money are con artists who want to take advantage of you.
Lack of info about the owner
---
The spokeswoman, Trish, claims to be the owner of eCom Cash Bot, but she doesn't do anything to prove it.
She doesn't act differently than other scammers, so I definitely don't trust her. 
Why doesn't she provide a picture of herself or some information about how we can get in touch with her? Nowadays everyone is on social media so why doesn't she reveal how we can email or message her?
The fact that she doesn't disclose her website or store is another red flag. If she's so successful, why doesn't she mention her website? Mentioning her website would help her get more visitors, don't you think?
Because of this, I cannot take her seriously. I don't believe in what she says.
In fact, she could probably be a voice actress and the real owner doesn't disclose his/her name to avoid getting caught.
This is something that I have seen in similar products. The real creator usually remains anonymous because they don't want to face the negative consequences of ripping people off, and they want to keep creating scams/low-quality products.
Fake testimonials
---
Before purchasing something, I like to read reviews from people who have tried to determine if it works or not. 
eCom Cash Bot wants you to believe that there are other people who have made money with it, but the problem is that their video testimonials are fake.
They are Fiverr actors who have got paid just to recite the script that was given to them by the owner of this program.
The fact that they talk about how much they have made but don't say how they have achieved it or what their websites/stores are is a big red flag because they're acting like making money online is easy or fast.
So based on what they say, it's clear that those testimonials are fake. No one makes thousands of dollars without putting in the effort or time.
Like I said, they're Fiverr actors who are making money by selling video testimonials. Below you can see the Fiverr gig of one of them:
The fact that there are no real testimonials is something that leads me to believe that there are no members who have made money with this program.
You see, if there were people who had succeeded thanks to eCom Cash Bot, there would be some real positive eCom Cash Bot reviews on Google and there would be some real payment proofs as well.
 But if you search for reviews of eCom Cash Bot, you will not find anything positive.
Sick of scams? Want to make passive income every day?
Check Out My FREE Earn Money Online Guide Here!
Lack of transparency about the cost
---
The eCom Cash Bot sales page says that this product only costs $9, but you need to know that there are some upsells waiting for you in case you purchase it.
It wouldn't make sense to sell a product like this for only $9, like who would sell a product that can allegedly help you earn a life-changing income for only $9?
So you can expect them to try to sell you these other products that cost hundreds of dollars:
Upsell 1. Double My Profits for $147, if you refuse it, they will try to sell it for $97.
Upsell 2. Elite VIP Membership for $297, downsell for $197.
They're using other overhyped sales pages to sell these products, so you can expect they don't work as advertised.
I mean, in the main sales presentation they already lie and hide information, so you can expect the same from the other sales videos.
If someone has lied once, he/she will lie twice and more times, don't you agree?
And that's not all! Inside the members area you will find some links that take you to other scammy sales pages. The owner of eCom Cash Bot is affiliated with other similar products, which means that he/she will get paid if you purchase it through his/her affiliate link.
Another thing I want to point out is that in the sales presentation they don't mention the costs of driving traffic to your store. They don't even mention the costs of building your website, like the cost of a domain name, hosting…
All of this is essential to build your business, and the fact that they don't mention it is a big red flag because it can be misleading for newbies.
I mean, anyone who's getting started would like to know how much money they will have to spend before seeing a return.
They will sell your information
---
Another thing I believe you should know is that they will share or sell your email address to other individuals who provide similar services a.k.a. other scam artists.
This is what they state in their privacy policy:
In the main sales page for eCom Cash Bot, there's a form that asks you to enter your name and email. If you've given your main email address, you can definitely expect to see your inbox filled with spam offers and emails about other scam/low-quality programs.
You will see more and more of those empty promises and fake claims, which is very annoying. That's why I don't recommend that you waste your time on them.
Will eCom Cash Bot scam you?
---
The answer to "is eCom Cash Bot a scam" depends on how you define a scam. 
There are people who define a scam as something that takes money for nothing in return. If that's your definition of a scam, then eCom Cash Bot wouldn't be a scam because you get some training in return.
However, there are others who define a scam as something that doesn't live up to its promises. If you're in this group, then you would consider eCom Cash Bot a scam because it doesn't work as advertised.
These are the red flags I've mentioned before:
Lack of info about the owner

Fake testimonials

Lack of real positive reviews

Hidden costs

Unrealistic income claims

They sell your information
The only positive thing I've found is that you will learn something about starting an ecommerce store, but the truth is that you can find this info in other websites without having to pay. 
In addition, if you take into account that their disclaimer states that the typical purchaser doesn't earn money with this system, you can conclude that eCom Cash Bot doesn't work for members.

eCom Cash Bot is nothing new, it's like other products I have reviewed, like China Cash Clone, eCom Cash Crusher, eCom Profit Sniper, The eCom Formula…
I believe this is enough for me to conclude that eCom Cash Bot is not worth our time. I won't call it a 100% scam because it's being sold through ClickBetter, which means that you can get a refund in case you bought it.
What you decide to do is up to you, but I have to conclude that I don't recommend eCom Cash Bot. 
Stop wasting your time on get-rich-quick schemes! Here's how to earn passive income
---
There are so many low-quality products like eCom Cash Bot, but the good news is that there are also legit programs that can really help you.
I personally made money with dropshipping some years ago, but I decided to quit because I didn't like to deal with refunds and I found a better business model.
This business model that I'm using is similar to dropshipping because it doesn't require you to create your own products. You'll be able to earn money from other people's products, but you won't have to deal with refunds. 
Additionally, you won't need to manage orders and you won't even need to spend money on ads because you'll learn how to get free traffic to your site. Sounds good?
With that said, this business still takes a lot of effort and time, but the income potential is huge! Any successful person I know has put in a lot of work.
I'm living proof this business works, as you can see in one of my payment proofs below: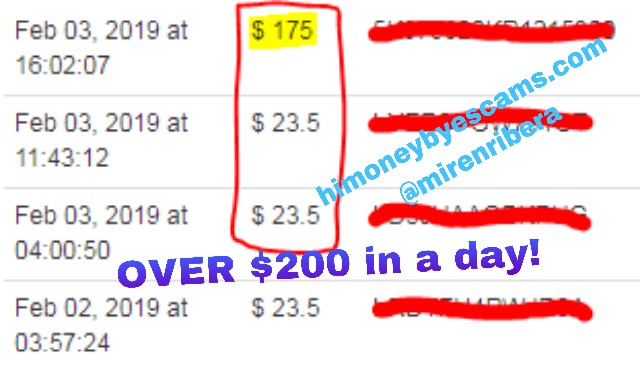 If you're serious about generating passive income every day, I invite you to check out my FREE guide here: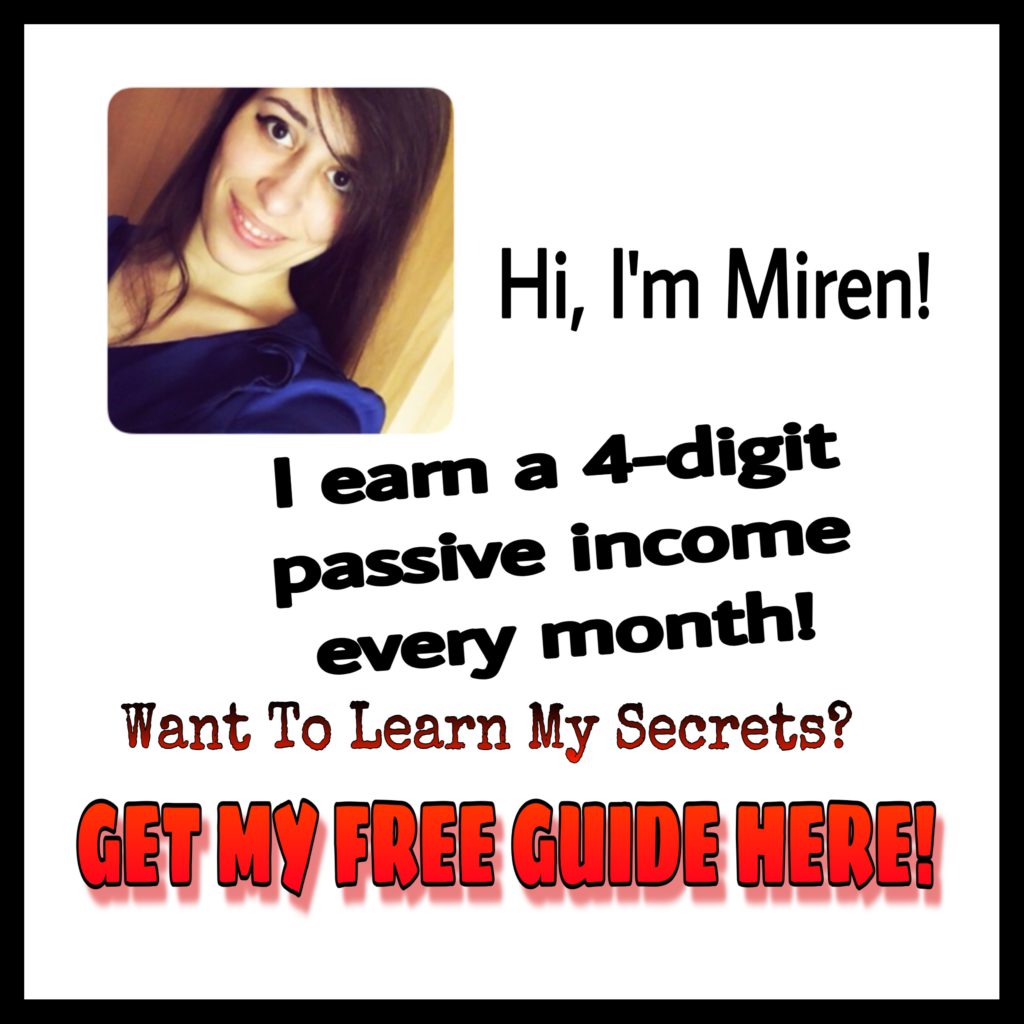 My guide is FREE (no login information required, just click here to start reading it), which means that you have nothing to lose and a lot to gain 🙂
If you read my free guide until the end, you will learn how you can start today for free, what training & resources I have used, the reasons this method works, proof that it works and so on. 
You will also be able to receive help from me and other like-minded people. All the details in my guide!
Stop wasting your time on low-quality products and start your online passive income journey today!
I will leave this quote here:
If you want something you have never had, you must be willing to do something you have never done.
I hope this eCom Cash Bot scam review has been helpful to you and you will make the best possible decision.
Feel free to share it with whoever you believe that will benefit from it!
If there's something else you want to know or you have any questions about eCom Cash Bot or would like to share your experience, please leave a comment below. I love hearing from you all!
Whatever you do next, I wish you nothing but the best =)