Will CloutShare.co scam you and leave you frustrated? Or is it a legit site that can help you make $500 today?
If that's what you're wondering, you're in the right place at the right time because my CloutShare.co review exposes how it really works.
There are too many frauds out there and they come in different forms, so I like to see that people like you do their due diligence.
That's how you can avoid scams and find the honest way to earn a full-time income online!
I have found out that there are two websites called CloutShare: cloutshare.com (a legit platform) and cloutshare.co, which is the one this post is going to be about.
Here you will not find any CloutShare.co promotion for various reasons, which I'm about to explain. Ready to see if cloutshare.co is right for you or not?
---
Name: CloutShare
Website URL: cloutshare.co
Owner: Secret
Cost: Free (but it can get quite expensive)
Launch date: August 2019
Best for: The anonymous owner
Recommended? Never
---
If you're sick of scams, check out my 1st resource to make a 4-digit monthly passive income HERE!
---
---
CloutShare.co is a website that is said to be the first influencer network. It's allegedly helping people make money with social media.
They claim that anyone can become a successful influencer and make thousands, all thanks to them.
All you have to do is to register for free, share your CloutShare referral link, complete some simple tasks and that's it! Doing this will get you to see money inside your cloutshare.co account.
When members see the money inside their cloutshare.co accounts, they get excited and keep promoting cloutshare.co even more.
They keep sharing their referral links until they reach the minimum payout threshold, then they claim their payment and start waiting patiently.
The thing is, just because you see an amount of money inside your cloutshare.co account, it doesn't mean that it will be sent to you.
Sites like CloutShare.co try to make members believe that they will make money when in reality they will not get paid.
Also, don't fall for the $25 bonus thing! You'll see $25 after joining, but they won't allow you to withdraw it.
In reality, it's all fake money that has been designed to lead you to believe that you're making money. 
Just the fact that CloutShare.co claims you can make $500 today is something that makes my alarm bells ring, since I know that earning money online is not easy or fast.
I have reviewed hundreds of websites, and I have come to the conclusion that most sites that have high-income claims are scams or simply don't work.
---
CloutShare.co only works for its creators to profit. They're the only ones who make money.
They claim to share their ad revenue with you, but it actually makes no sense because there are no ads in the CloutShare.co site.
Even if there were ads, it wouldn't make any sense to pay $10 per member because they don't make that amount of money when someone visits their website.
Truth be told, they claim to pay you $10 because it sounds awesome. $10 for sharing your link and getting someone to join for free sounds great because it doesn't take much work, but it sounds unrealistic at the same time because they are not getting paid that much when someone signs up for free.
Legitimate GPT sites that compensate members pay waaaay less than $10, especially if their referrals are not paying anything to sign up.
Apart from that, they claim you can make $20 by completing some simple tasks, but the truth is that these tasks are not that good.
First of all, these tasks require you to visit fraudulent sites that ask for your personal & financial info. Giving them your info is very dangerous because it can put you at risk for identity theft.
Second of all, these tasks require you to download or install apps/programs that contain viruses, which can harm your device. You don't want to have to invest money on another laptop or smartphone, right?
Third of all, these tasks only make money to the owners of CloutShare.co and won't get you paid. You don't want to waste your time on something that's not going to benefit you, don't you agree?
These are the reasons I wouldn't waste my energy on those tasks. 
The main goal of CloutShare.co is to get your personal information because that's how the people running this can profit. 
They will sell your info to other unethical marketers or hackers, who will do the same. And they will also try to get access to your personal accounts.
Just to give you an example, they will use your password to see if they can access your account on platforms like PayPal or Gmail. They will try to take as much money as possible from you.
How do I know? They have done it to other people who have fallen for other copies of this scam like Kids Earn Cash.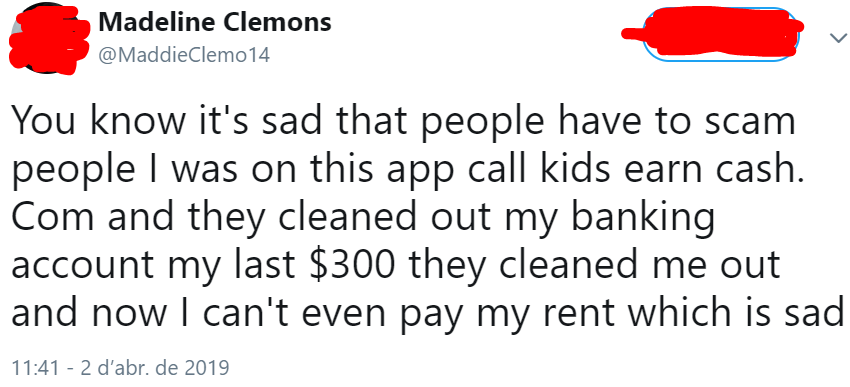 Sick of scams? Want to make passive income every day?
Check Out My FREE Earn Money Online Guide Here!
Lack of information about the company
---
CloutShare.co claims to be founded in 2013, and is also said to belong to another company called Socifare.
Unfortunately, this is not true. There's no information about Socifare and they don't even provide any link to their website.
You see, if Socifare has been around since 2005, don't you think there should be people talking about it or that they should at least have a website or some reviews? But there's nothing! No Facebook page, no Twitter account, no Instagram account, no website…
Because of this, I believe that they have invented it. What I know for sure is that CloutShare.co was not founded in 2013 because whois (a reputable source) says that the cloutshare.co domain name was founded in August 2019, as you can see here:
The reason they lie about the time they have been around is that if you knew it's not even been a month since it was created, you wouldn't believe they have paid millions of dollars to their members.
In fact, they haven't paid anything to members. All payment proofs are fake, and I know it because I have seen some of the payment proofs in other scam sites.
For example, this one you can see below also appears in EazyDollars and ViralMarket.
You see, it makes no sense that there are the same payment proofs for the three sites. They're all fake. 
They just have changed the name of the payment proof to make it seem like it's real. The date of the income proof makes no sense either, since CloutShare.co didn't exist back in May 2019.
It's the same as other fraudulent sites
---
Another red flag is the fact that CloutShare.co has the same claims as other scam sites I have exposed.
They claim you can make $500 today, $10 per referral and $2 per link click, which is a big scam sign because it sounds very unrealistic.
There's no way to earn $500 the same day you get started, and anyone who makes a claim like this is lying to you.
Just because cloutshare.co is not asking you for money, it doesn't mean it's legit. Not all scams ask you for money directly. 
As you can observe, CloutShare.co has the same claims as PaidLeaf, Paid4Clout, CashOG…
All of them claim to be the #1 influencer network lol, when in reality the only ones who are making money from them it's the owners.
There are no positive reviews of these sites because they haven't paid any members. If they really worked, there would be honest positive reviews.
Yes, there are some YouTube videos about these sites, but they have been created by members who haven't earned any money.
Some members upload these YouTube videos because they hope they will get paid, but they will not.
I believe some of them will sadly end up feeling guilty for promoting a scam website.
Sick of scams? Want to make passive income every day?
Check Out My FREE Earn Money Online Guide Here!
---
The answer to this question actually depends on your expectations.
If you join CloutShare.co because you're bored and don't know what to do with your time, then you may not feel ripped off because you just want something to spend your time on.
But if you join CloutShare.co because you want to get paid, you will call it a scam because it doesn't work to make you money.
There are people who will not call it a scam because it doesn't ask you for money, but the fact that it can make you lose your money and time is enough for me to think of it as a scam.
You see, the owners of cloutshare.co don't even show up. It's clear they don't want you to know who they really are because they don't want to face the negative consequences of defrauding people.
Time is so valuable that we cannot get it back, so why spend it on something that cannot give us any benefit?
If people knew CloutShare.co does not pay, they wouldn't be wasting their time. 
After all, you want to make money online, don't you? That's why I don't believe CloutShare.co is worth it.
Promoting cloutshare.co is doing scammers' dirty work because they're the ones that profit from it and they don't care if they ruin other people's lives.
What you decide to do is up to you, but I cannot recommend CloutShare.co.
What about sending visitors to legit sites?
---
Instead of sending traffic to fraudulent sites like Cloutshare.co, you can send it to legit sites and get paid!
That's right, if you drive visitors to legitimate websites/stores like Amazon, you can get paid when someone purchases something through you.
There are actually lots of websites that are willing to pay you to bring them traffic.
This is a newbie-friendly business model called affiliate marketing. It has working for decades and many people are using it to make a full-time income online.
You don't need to be an expert or have tech skills to get started, as long as you follow a step-by-step training and take action, you can succeed.
I'm living proof this business works, as you can see here: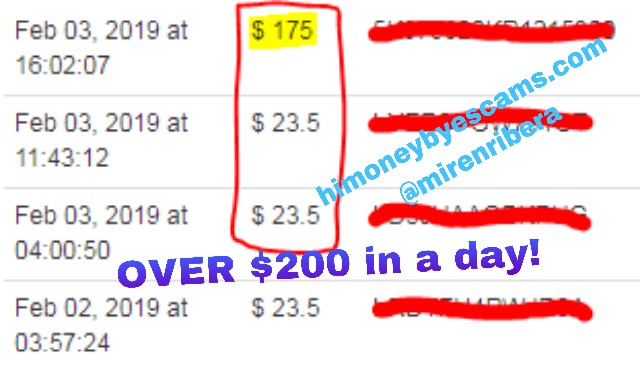 I believe that anyone who's willing to put in the effort and time can make this happen.
If you're committed to doing what it takes, I invite you to read my FREE guide right now: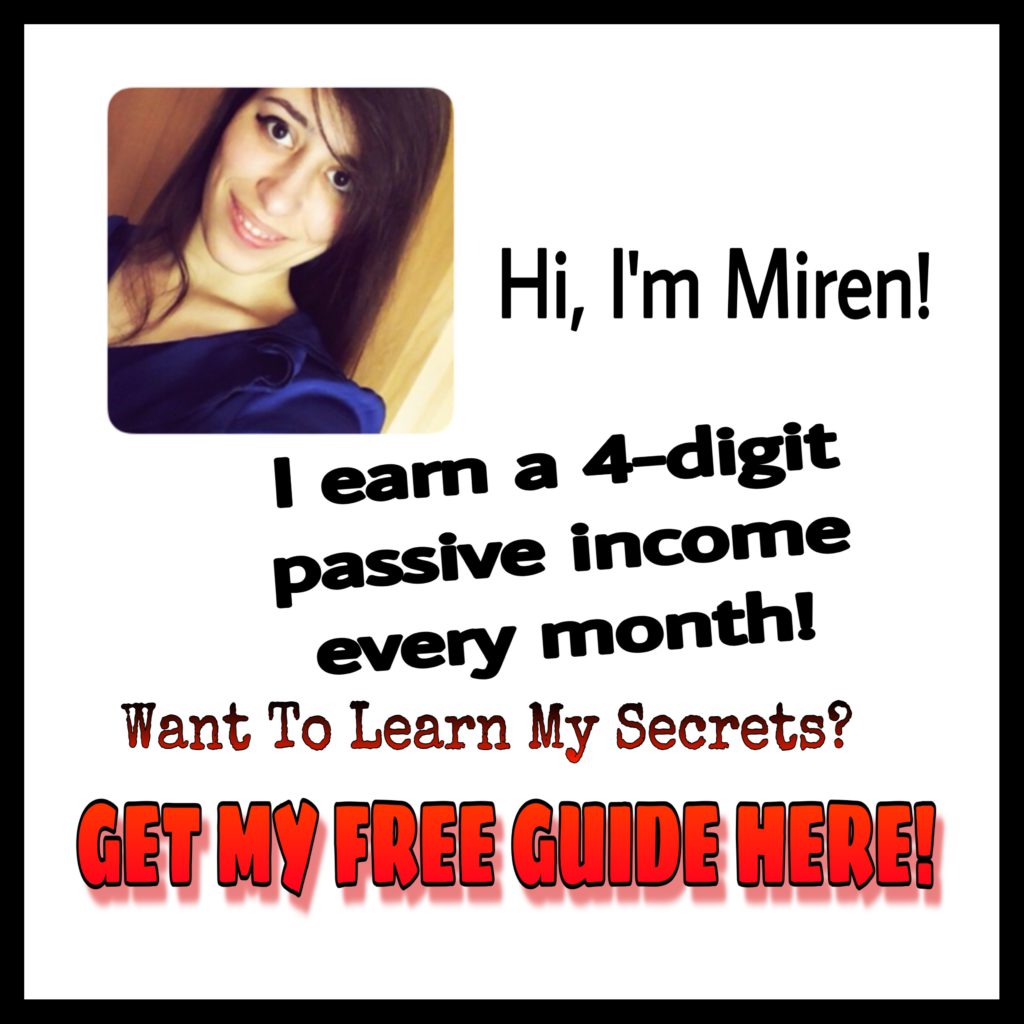 My guide is FREE (no login information required, just click here to start reading it), which means that you have nothing to lose and a lot to gain 🙂
Oh, and don't you worry if you ever get lost! I'm not like those scammers because I reveal my identity and I also tell you how you can message me.
In my free guide I show you how you can get answers to your questions and help from me and other Internet entrepreneurs.
Stop wasting your time on phishing scams and get your affiliate marketing journey started today!
I'll leave this quote here:
If you want something you have never had, you must be willing to do something you have never done.
I hope this CloutShare.co review has been useful to you and you will make the best possible decision.
Feel free to share it with whoever you believe that will benefit from it!
If there's something else you want to know or you have any questions or would like to share your experience, please leave a comment below. I love hearing from you all!
Whatever you do next, I wish you nothing but the best =)