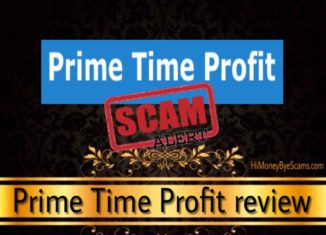 Will Prime Time Profit scam you or can you really earn real money from Amazon?
First of all, I need to congratulate you for taking the time to do your own research before buying into another money-making program.
You may already know that there's a sea of scams out there, so doing your due diligence is the way to avoid scams and find the legit way to make money online!
When it comes to Prime Time Profit, a short answer to your questions is that it's a complete scam.
I know it might sound hard, but the truth is that it does not work like they tell you and my honest review is about to show you what they are hiding from you.
Prime Time Profit review
---
Name: Prime Time Profit
Website: newstimes.pw/a
Price: $47 + upsells
Overall Rating: 5/100
---
If you're sick of scams, check out my 1st resource to make money online HERE!
---
What is Prime Time Profit about?
---
Someone sent me an email that contained a link to Prime Time Profit, so I thought I would look into it to see if there was something good.
The moment I landed on the Prime Time Profit page, I knew I was in front of another scam because it looked like other scams I have come across before.
According to the information on their page, Prime Time Profit is a new work from home program that will enable many people to earn a good income month after month, all thanks to a huge network (Amazon).
They try to make you believe that it's very easy to make $14,000 a month thanks to this program.
However, they don't go into details, which is a huge red flag because it's an indication that they don't really care about you making a wise final decision.
Apparently, you don't need any previous experience or special skills to make this work.
In order to qualify, you need to go to their application page, which looks nothing like that.
Their so-called application page is really a scam sales page that I'm very familiar with because I have seen it multiple times.
How Prime Time Profit really works
---
Prime Time Profit does not work to make you money.
This program really works for their owners to generate profits themselves.
In fact, Prime Time Profit is the name of a fake news article that they created to make you fall for another scam.
In other words, Prime Time Profit is not the name of the real program.
The real scam is Money Sucking Websites or MSW System, which I exposed some months ago.
Remember they claim this is a job? If you think about it, this makes no sense.
I mean, why do they want you to pay a $47 fee to get started? When do you ever pay to start a job?
Not only that, they don't reveal what you are going to get for $47.
Also, if you go to the MSW System scam sales page, you can notice that they don't even mention Amazon!
It's very misleading because in the PTP fake news article, they don't tell you anything about MSW.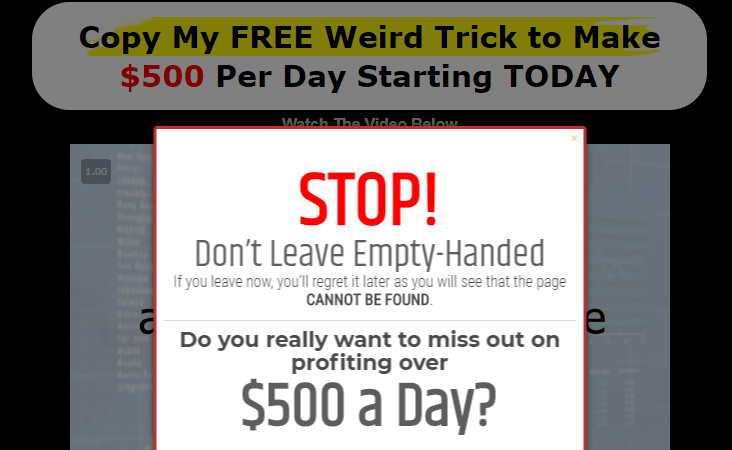 They claim you can make $500 every day, included the day you get started.
The spokesman says that you will get a black box, which has a button you need to push to earn lots of money.
Sounds like the typical get-rich-quick scheme, honestly.
Get My FREE Step-By-Step Earn Money Online Guide here!
This is not a job!
---
I remember that in the PTP fake page they claim it's free to sign up, but this is far from free.
It costs $47, so this is not even a job like they claim.
This does not work in a way that you get paid depending on the hours you put in the work.
You could work 40 hours a week and still not make a cent! That's why this is not a job.
So what is this really? A business that takes time to build. In this business, you will get paid depending on the sales you make, not the amount of hours you work.
Money Sucking Websites is focused on the affiliate marketing business model, which is a legit business model and one that I personally use to earn money online.
As an affiliate marketer, your job is to promote other people's products and services and get paid a commission for each sale you make.
The problem with this MSW System is that the training they provide doesn't go over everything you need to know to build this business properly.
Below you can see a comment I received concerning this system:

This person was not even able to access their members area!
And the fact that these scam artists don't provide any contact information is an indication that they don't really care about helping us. 
As I said, they only care about making money themselves, which is a very selfish goal.
Prime Time Profit scam signs
---
There are so many scam signs in the Prime Time Profit fake news article, so I'm going to expose some of them to make you aware of their lies.
The story is invented
---
The story they tell about Paul Miller is completely fake. 
Paul Miller and his family members are made up characters created to market this scam. 
As you can read below, they also mention "Chris", which made me laugh because that's the name they used for the fabricated character in another scam page.
It's all full of lies! These people have nothing to do with Prime Time Profit or MSW System. They might not even know that their picture is being used to promote a scam.
How do I know? I did an image search and found out that this is a stock picture from Shutterstock: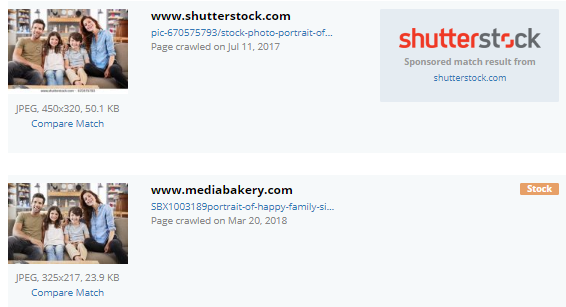 So yeah, it's all fake. The screenshot they show is also fake as well. 
In fact, this picture and these names were also used in other fake news pages called Amazon Cash Websites and Fast Income Generator, which I exposed some months ago.
Scammers created these websites to drive people to the Money Sucking Websites scam page.
There's nothing real about Prime Time Profit or MSW System!
Check Out My FREE Step-By-Step Earn Money Online Guide here!
The tweets are fake
---
It's funny how these scammers used the same fake tweets that they used for the Amazon Cash Websites and Fast Income Generator scam pages.
As you can notice in the screenshot below, these tweets mention @FastIncomeGenerator, which doesn't exist as a Twitter account.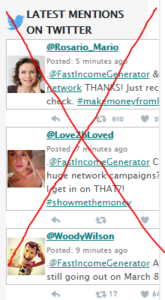 You can simply search for those tweets and you will not find them. 
When it comes to the pictures, they are stock photos so these people are not even Twitter users!
More lies
---
Is there something that's not fake in the Prime Time Profit page? I doubt it.
Everything about it is a sham! 
Another tactic they use to take your money is telling you that there are only 150 spots available and they are being filled quickly.
They do this make you afraid of missing out so that you buy this program ASAP.
Truth be told, there's no limit when it comes to the amount of spots available because these unethical marketers want to make as many sales as possible!
There's no way they are putting a limit to the amount of money they can earn.
These scammers pay other marketers who have lots of subscribers to promote this system to. Their goal is to scam as many people as possible!
Be careful with the information you give them
---
Another thing you need to take into consideration is that these con artists want to collect your personal information and use it for profit.
They ask you for your email address, your name and your phone number so that they can contact you.
If you have given them your main email address, you can expect them to send you spam emails concerning other scams.
In case you have provided your phone number, they will call you to convince you to invest in their BS programs.
Not only that, these scammers can also sell your information to other companies so you can expect to receive unwanted emails.
Because of this, I don't recommend that you give them any personal data.
Conclusion on Prime Time Profit
---
Prime Time Profit is a total scam, so I suggest you stay away from it because it's not going to benefit you in any way.
As we have seen, they use many unethical tactics and tell lots of lies to take your hard-earned money.
I would not call it a scam if they provided you with something of value, but they want to take people's money for nothing in return, which is unacceptable!
I have reviewed many low-quality products on this website, and many of them make fake claims but I don't call them scams because they allow you to get a refund since they are sold on ClickBank.
These are some of the products that I don't recommend:
All these programs are targetting people who want to make money online fast or easily, which is something that doesn't really exist.
Because of everything I have mentioned, I conclude that I highly do not recommend Prime Time Profit.
Leave the get-rich-quick scams behind!
---
The way you can stop wasting your time and hard-earned money on ugly scams is by keeping on mind that there's no push-button system or place on the Internet that you can use to make money overnight.
All these get-rich-quick schemes have been created to make the scammers rich so I suggest that you stay away from anything or anyone that promises you easy riches.
If it were that easy to make a living online, many people wouldn't have 9 to 5 jobs!
No matter the method you use to earn money, it will require you to put in the work and time.
Also, if you are serious about making a full-time income online, you need to make sure you use the right method.
When I learned about a legitmate business model, I put in the effort and time to earn a consistent income month after month.
In fact, this method has been working for years and doesn't require a large capital.
You can learn more about my proven method in my FREE step-by-step earn money online guide here:
My free guide shows you how I make money, why this method works, proof that it works, what you need to make this work…
One of the best things is, it's free to get started!! 
Exactly, you don't need to spend a dime to see if this is right for you!
Your free account will give you access to step-by-step training and tools that will help you start your online business.
Not only that, you also get the chance to receive help and support from me and thousands of like-minded people!
It's your time to stop wasting time on get-rich-quick schemes and get on the right way to make money online!
CHECK OUT MY FREE EARN MONEY ONLINE GUIDE HERE!
I hope this Prime Time Profit review has been helpful to you and you will make the best possible decision.
Don't hesitate to share this post with whoever you believe that will benefit from it!
If there's something else you want to know or you have any questions, feel free to leave a comment below and I'll get back to you ASAP! ? 
Whatever you do next, I wish you nothing but the best =)