Will The Super Affiliate Network scam you out of your hard-earned money?
Or maybe you are wondering if this program is your ticket to financial freedom, right?
To begin with, I must congratulate you for taking the time to do your own research before spending your money on another money-making program.
There are so many scams out there… so doing your due diligence is the way to avoid scams and find the genuine way to make money online!
When it comes to The Super Affiliate Network, my honest review will show you how it really works, whether it's legit or not, some red flags and more.
The Super Affiliate Network review
---
Name: The Super Affiliate Network
Website URL: thesuperaffiliatenetwork.com
Owner: Misha Wilson
Launched in: 2015
Price: $37/month + upsells
Overall Rating: 2/5
---
If you're sick of scams, check out my 1st resource to make money online HERE!
---
What is The Super Affiliate Network about?
---
The Super Affiliate Network is a platform that provides training and tools to help you build an affiliate marketing business.
It was created in 2015 by Misha Wilson, who is a multi-million Internet marketer known for his abilities to drive big amounts of traffic wherever he wants.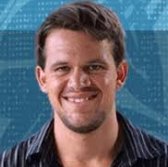 He claims he created The Super Affiliate Network to help people become successful like he did.
So this is a good sign, the founder of The Super Affiliate Network is a real person, which makes this program gain credibility.
I have reviewed hundreds of programs and money-making opportunities, and the ones that never reveal their real owners turn out to be scams.
The fact that The Super Affiliate Network was created by someone who is successful and has a good background, is something that can make you believe this is a great program, right?
Well, before making a final decision, there are some important things that you need to take into consideration.
I have found some red flags that you need to be aware of because they indicate this program is not as awesome as it might seem.
How The Super Affiliate Network really works
---
The Super Affiliate Network works in a way that's similar to other high-ticket programs.
In other words, you will need to promote SAN's products in order to earn commissions.
They will provide you with training, tools, sales pages, funnels, products… It's like a "done-for-you" system because you only need to do the marketing, which means marketing their products and getting other people to join this program.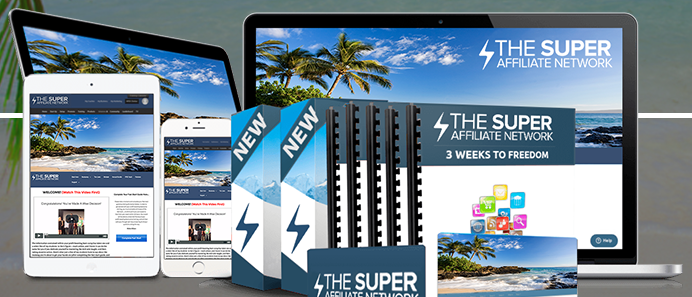 Let's see their product line and their compensation plan.
The Super Affiliate Network's product line
---
They offer memberships, products and courses concerning different topics like selling, email marketing, mindset, psychology and automation.
Basic Membership ($47/month)
They allow you to get started for $1 and then you will be charged $47 every month . If you skip their $1 trial, you will be given the option to buy this for $37 and pay $37 every single month after that.
This is the first membership that you get access to after signing up. It includes 21 modules that go over a wide range of topics like list building, sales and the mindset you need to achieve success.
Not only that, you will also get assigned a coach who is another member of SAN and will guide you through the process.
After completing a module, you will have to take a quiz and discuss it with your coach before they let you start the next module.
Super Affiliate Monthly Newsletter (one-time fee of $47)
After joining, they will try to get you to buy their Super Affiliate Monthly Newsletter, which will give you access to monthly videos newsletters from Misha.
He will keep you informed about what's currently working in the Internet marketing space or what doesn't work anymore.
Solo Ad Success Formula / Premium Membership (one-time fee of $97)
This course is about solo ads, which is a type of paid advertising. 
You will learn how to find marketers with big email lists and will pay them so that they can promote your offers to their subscribers.
That's the way you will be promoting the Super Affiliate Network's products and memberships, which means that you will have to spend money before being able to make money.
Pro Membership (one-time fee of $2,497)
This membership will give you access to more training and tools like Magnetic Selling Machine, Push Button Swipe File Collection, Systematic Profits… It's for people who want to grow their business.
You will also get weekly & monthly coaching and they will allow you to enter their private Facebook group, where you will not only find SAN members, you will also find people outside of SAN.
Maui Intensive Mentoring (one-time fee of $12,497)
This one is the most expensive and it's not even a product. It's a 4-day mastermind event that takes place in Maui, where Misha lives.
In this event, you will be able to meet and network with Misha and other successful marketers of The Super Affiliate Network.
They will discuss anything and everything related to this business, including email marketing, sales funnels, paid advertising…
It's a good opportunity to expand your business but what do you think about the price? Isn't it too much?
Get my FREE affiliate marketing guide here!
The Super Affiliate Network's compensation plan
---
When I first heard the name "Super Affiliate Network", I thought it was about affiliate marketing.
But the fact that you can earn commissions on two levels makes it seem a little bit more like an MLM (Multi-Level Marketing) opportunity.
After getting started, you can always make money from your direct referrals (the people you recruit directly) and the direct referrals of your referrals (the people recruited by your referrals).
When it comes to the amount of money you can earn, this will depend on the level you are at: Basic, Premium or Pro.
Let's see how much you can make at each level.
You will be able to make 70% commissions when your direct referrals pay for the Basic Membership and 5% from the sales that your referrals make when they recruit their direct referrals.
Apart from that, you can also make 40% and 5% commissions from Premium Membership sales.
Being at the Premium Level will allow you to earn 70% & 5% commissions from Basic Membership sales and Premium Membership (Solo Ad Success Formula course) sales.
When you are at the Pro Level, you will be able to earn:
– 70% from Basic Membership and Premium Membership sales
– 20% from Basic and Premium Membership sales made by your direct referrals
– 34% from Pro Membership sales
– 17% from Pro Membership sales made by your direct referrals
As mentioned earlier, the Pro Membership costs $2,497 so you will be able to make big commissions for each sale.
However, there's something important you need to know: you only have the right to make commissions from the Pro Membership if you purchase it yourself.
In other words, you cannot make money from the Pro Membership without buying it first.
If you recruit someone who buys the Pro Membership before you, that commission will pass up to the next sponsor/recruiter who's at that level. 
This is like most high-ticket programs where they require you to spend money on their expensive products to get the right to sell them yourself.
The Super Affiliate Network scam signs
---
It's possible to make money with this program, but there are some red flags that you need to be aware of because this will help you determine whether or not this is right for you.
Done-for-you system
---
They claim 90% of the work is done for you, which makes this seem like the typical "done-for-you" system where your job is to market the same program you have bought.
I know that "done-for-you" sounds very attractive, but is it that good? 
If your goal is to make a living online for the long-term, I believe that a done-for-you system is not the best option for you because this kind of systems keep you 100% dependent on them.
They are not really teaching you to build your own business, they are teaching you to grow their business which is different.
You don't have control over this system so you cannot do anything if it falls down in the future. 
When systems like this get shut down, they leave members with nothing so they have to start from zero again in order to make money.
The Super Affiliate Network is no better than these other done-for-you programs:
It could be a pyramid scheme
---
The Super Affiliate Network could turn out to be a pyramid scheme for some reasons.
Even though they provide good step-by-step training that can help you make money online, it's a program focused on getting recruiting and getting members to buy the SAN memberships and courses.
They do not allow people to purchase their memberships without becoming members, so the money only comes from members which means that they have no retail sales.
This is a huge red flag because that's how programs like MOBE and Digital Altitude, which got shut down by the FTC some months ago, operated.
SAN has existed for 3 years already, which is the amount of time that Digital Altitude lasted.
In the case of MOBE, it lasted 7 years so when a program is a pyramid scheme, it can last as much as 7 years.
What I know for sure is that SAN has an unsustainable business model because the money only comes from people who join the system, which means that it will collapse when people stop joining.
If they provided products or services that were available for people outside the system, then it would be better because their business model would be more sustainable. 
But that's not the case here.
All these programs work in a very similar way:
Their training and tools are focused on promoting themselves

They sell expensive memberships/products

You are required to buy the memberships you want to earn money from.
I still cannot affirm that SAN is a pyramid scheme, I'm just saying that it could turn out to be a pyramid scheme in the future because it works very similar as other programs that turned out to be pyramid schemes.
So we'll see what happens, but take this into account if you are thinking of getting involved with SAN. 
Check Out my FREE affiliate marketing guide here!
Most affiliates are not making that much
---
So how much are SAN members earning? 
I took a look the their income disclosure on The Super Affiliate Network website, and it turns out that most members are not earning that much money.
Only a little percentage of members are making a good full-time income, while the majority are making an average annual income of $103!
You can observe what I mean in the table below:
As you can see above, less than the 1% of members are earning a living, so is this that good of a program?
This is no different from other MLM companies or programs where the ones who make most of the profits are the people at the top, while people at the bottom of the pyramid are making little to no money.
No flexibility when it comes to learning
---
I say that SAN does not provide flexibility while you are learning because each of their courses only gets unlocked after you have completed a quiz that you need to take at the end of each course.
Not only that, you will have to contact with your coach to discuss each module too.
This is good for beginners because they will not skip any important lesson, but people who have some experience will find it annoying and time-consuming.
It's not newbie-friendly
---
The Super Affiliate Network is not a beginner-friendly program because the methods they are teaching are not the best for newbies.
I mean, do you think a program that requires you to make a big investment to get started is for newcomers? 
According to their income disclosure, the average partner spends between $3000 and $12,000 a year in expenses, but less than 2% of affiliates make enough commissions to cover their costs.

So that's it. Most affiliates are spending more money on SAN's products and memberships than they are making reselling them.
Not only that, they are also spending money on advertising this program to recruit more and more people.
As you can see, programs like this are quite risky because they require you to spend lots of money and there's no guarantee that you will make a return on investment. Most affiliates are losing more than they are earning.
The fact that most members involved are losing more than they are making is a big red flag because it's an indication that the business model is not sustainable.
Conclusion on The Super Affiliate Network
---
Is The Super Affiliate Network a scam? If you are still wondering this, I'll let you be the judge.
For some people, SAN is not a scam because they provide in-depth training that can help you earn money.
There are also people who will consider it a scam because this program's main focus is on recruiting and the fact that it works in a similar way as programs that are considered pyramid schemes is a red flag too.
In my opinion, SAN is not a complete scam because it gives you something for your money and they also have a money-back guarantee.
But note that there are no refunds when it comes to the paid advertising costs, that's why it's still quite risky.
I've never liked this kind of programs because the money just passes from one member to another and they don't teach people how to build their own businesses.
Because of everything mentioned, I conclude that I do not recommend The Super Affiliate Network.
What if you create your own system?
---
Creating your own system a.k.a. building your own business is the best way you can achieve your goal of making a full-time income online.
That's when I did when I realized that done-for-you systems would end up shutting down one day. 
I'm glad that I learned a newbie-friendly method that didn't require me to make a huge investment before being able to make money.
In fact, I'm not forced to spend money on advertising to drive people to my offers because I learned how to get free organic traffic =)
Not only that, this business takes advantage of millions of products and services that are available online so you will not have to promote the same products as everyone else. 
Sounds cool?
There's a lot to talk when it comes to this business so I created a FREE step-by-step earn money online guide where I explain how it all works:
*Warning: Do not check my free guide if you are not willing to put in the effort and time.
By clicking the button above, you will learn the 4-step formula I followed, why this method works, proof that it works, the comprehensive training and tools I used…
Want to know the best part? You will be able to get started today for free!
Exactly, you can get access to my top ranked training platform without spending a dime so that you ensure this is right for you 🙂
Furthermore, you also get the chance to get help and support from me and thousands of like-minded people who want to see you succeed!
Are you ready to leave all the done-for-you programs behind and start building a business that you own today?
CHECK OUT MY FREE AFFILIATE MARKETI GUIDE HERE!
I hope this The Super Affiliate Network review has been helpful to you and you will make the best possible decision.
Don't hesitate to share this post with whoever you believe that will benefit from it!
If there's something else you want to know or you have any questions, feel free to leave a comment below and I'll get back to you ASAP! ? 
Whatever you do next, I wish you nothing but the best =)