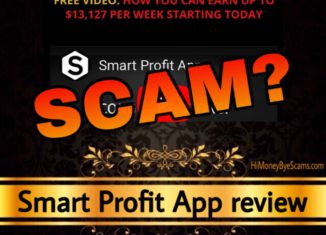 Welcome to this honest Smart Profit App review!
You have been sent to the smartprofitapp.com page and are wondering if it's a scam? Or is this a legit system that can help you make $13,127 per week?
First of all, congratulations on doing your own research before taking out your credit card.
There are so many scams out there, so doing your due diligence is the way to avoid scams and discover the ethical way to make passive income every single day.
When it comes to Smart Profit App, it's sooo similar to other products I have reviewed so I know how it works.
Want to know what they haven't told you that you need to know? Let me reveal the complete truth to you!
Smart Profit App review summary
---
Name: Smart Profit App
Website URL: smartprofitapp.com
Owner: "Robert Fisher"
Launch date: May 2019 
Price: $37 + upsells
Recommended? No
---
If you're sick of scams, check out my 1st resource to make a 4-digit monthly passive income HERE!
---
What is Smart Profit App about?
---
When I was in front of the Smart Profit App sales page, I didn't like what I saw because it made me remember other scammy sales pages I had come across in the past.
But I never like to come to a final conclusion without doing my research, so I took the time to do my homework.
The spokesman says you have been invited to watch that private sales video, which I believe is a lie because the video is public and that sales page has been sent to lots of people.
You see, the Smart Profit App sales video is a YouTube video that has over 350 views so it's clear that the video is not private and it has already been watched by lots of people.
He claims that he's going to show you something very confidential and profitable but the truth is that he says it to get you to stay watching the video.
This system allegedly has nothing to do with surveys, blogging, gambling or the other usual schemes. This is said to be a new money making system that can help you start earning money today.
Honestly, the fact that he says you can start earning money fast is a big red flag because this is not how making money online works. This is something that takes work and time, it's not like this man says.
He says that you don't need any education or experience and it doesn't matter if you have a basic phone or computer. You can supposedly start in under 30 minutes and 17 clicks.
After watching the full video, I realized that Smart Profit App is like a copy of other products I have reviewed. 
The spokesman basically tells you what you would like to hear, not what you need to know. He wants you to think that this system is different from the others but he acts the same way as the others.
He definitely does nothing to prove that Smart Profit App is different than other products I have reviewed, not to mention that when he talks, he doesn't even say Smart Profit App, he says "smart cash app" instead.
For me, this is another red flag because Smart Cash App is the name of another product I reviewed some months ago. This product didn't live up to its promises and the sales video was like the Smart Profit App sales video.
Sick of scams? Want to make passive income every day?
Check Out My FREE Earn Money Online Guide Here!
Does Smart Profit App really work?
---
Smart Profit App doesn't work for you to make thousands of dollars per week. It works for the people behind this product to profit themselves.
The name "Smart Profit App" probably makes you think of an application that you can install on your smartphone, but the truth is that it's not like that.
You're not even getting a system that you just have to activate to make it work. 
In fact, automated money-making systems don't exist. It's a concept used by scammers that want to take your hard-earned money.
So what will you find inside the members area? Some basic and generic training that comes in videos and PDFd about making money as an Amazon affiliate.
If you haven't heard of affiliate marketing before, it's a legitimate business model that allows you to make money from other people's products or services.
There's no limit when it comes to the amount of money you can make as an affiliate marketer, but the problem with Smart Profit App is that it doesn't contain everything you need to know to build a successful business.
Products like this overpromise but underdeliver and this is something you realize once you've paid for them. The training they provide is usually out of date, which means that some of the methods they teach used to work some years ago but now don't work.
Building a thriving affiliate marketing business is possible, but it takes waaaay more than 30 minutes per day of work.
Not only that, you cannot expect to start making money the first day because you first need to learn how it works and apply what you learn.
Joining affiliate programs like Amazon associates is free, but there are some requirements that you have to meet to get approved and the approval process takes days.
For example, one of the things you need to get approved is a website. Once you've got approved, you still need to put in the effort and time to make money.
I mean, if you get approved as an Amazon affiliate but don't find a way to drive visitors to your website, no one will buy the products you promote. So getting targeted traffic to your site is essential.
As you can see, making money as an affiliate marketer will not happen the same day you get started. This is something that the Smart Profit App spokesman doesn't tell you because if you knew what it takes to make your first dollar, you probably wouldn't buy Smart Profit App.
Who's Robert Fisher?
---
Robert Fisher is said to be the creator of Smart Profit App and he also claims to be a writer, researcher and online business expert.
However, he provides nothing to prove that what he's saying is true. He does nothing to prove that he's not a scammer like the others.
If he has created such a valuable system, why doesn't he show a picture of himself? If he's an expert, don't you think he should have a website or be active on social media?
But he doesn't show anything to prove he's really who he claims to be. Who says he's not lying? Who says he's not a fictitous character?
Well, I can tell you that I don't believe he's a real person because he's said to be the owner of other scammy products I have reviewed called Smart Cash App and Fast Cash App.
The owner of these products was said to be Robert Fisher, which was something I didn't believe because they didn't provide anything to prove it was true.
Not only that, those products were very very similar to Smart Profit App because they had the same structure, same lies, same claims… So I believe that Smart Profit App is a new name for these other products.
In my opinion, the owner of Smart Cash App and Fast Cash App is the same owner of Smart Profit App. He/She has changed those names to Smart Profit App, so will "Fast Profit App" be next? 
You see, scam artists usually change the names of their BS products because that's the way to prevent potential victims from finding the negative honest reviews. 
Does it only cost $37?
---
How much does Smart Profit App really cost?
According to the sales and checkout page, it costs $37 and there's a 60-day money-back guarantee.
However, after making the $37 initial payment, you will hit with 3 upsells that cost $471, so they will try to get you to spend at least $508 in total.
Apart from that, you can expect them to tell you to purchase other tools through their affiliate links. They will try to get as much money as possible from you.
I personally don't like products whose owners are not transparent about the total cost because it gives costumers unrealistic expectations.
I mean, Smart Profit App is being advertised as if it was a system that can make you money by only paying $37 and pushing a few buttons, when in reality it has been created to make you spend hundreds of dollars.
RECOMMENDED: Check Out How I Make A 4-Digit Monthly Income Here!
Smart Profit App review – Final verdict
---
You might be wondering "Is Smart Profit App a scam?"…
Whether Smart Profit App is a scam or not depends on your point of view.
There are people who will not see it as a scam because they provide something for your money.
But other people will call it a scam because Smart Profit App doesn't live up to its promises. It's not a system or app that was created to help you make fast or easy cash.
Instead, Smart Profit App was designed to benefit the owners and affiliates of this product. How do I know it?
Well, the little note that you can find at the bottom of the Smart Profit App sales page states that the average buyer doesn't earn any money with this "system".

They're basically saying that the training they provide doesn't work for you to make money, which means that the sales presentation is deceitful because it doesn't give potential customers an accurate idea of Smart Profit App.
So is Smart Profit App a scam? To the owners and their affiliates it's not a scam because it makes them money, but for most people it could be considered a scam because it's not beneficial to them.
In my opinion, Smart Profit App is not a 100% scam because it's sold through ClickBetter, which means that you can get a refund.
With that said, I have decided not to buy it because I don't believe it's worth my time. And time is more valuable than money because it's not possible to get it back.
What you decide to do is up to you, these are just my thoughts. I hope this Smart Profit App review was useful to you.
Final verdict: I do not recommend Smart Profit App.
Are you serious about earning passive income online?
---
If your answer to this question is "yes", then I invite you to keep reading what I'm about to say.
As I said earlier in this review, affiliate marketing is a legit business model that can help you make passive income every day.
I'm personally living proof that this business works so I believe that it can work for anyone who's willing to put in the effort and time.
As you can see below, there are days that I have earned over $200: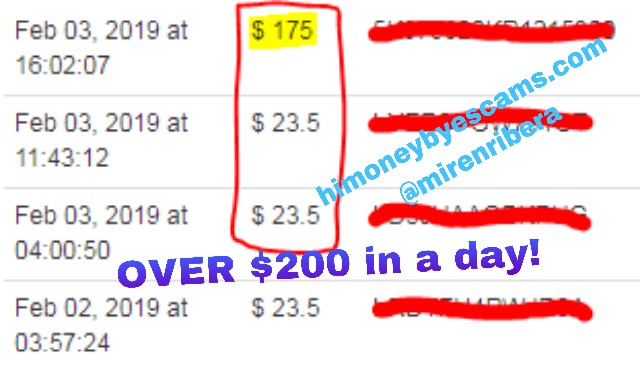 This business gives you the chance to make money while researching, talking and writing about a topic you are passionate about, so this is a way to do more of what you love!
Affiliate marketing is newbie-friendly because it doesn't require you to have any tech skills or special knowledge. As long as you are willing to do the required work and have a passion for the topic you choose, you can build a successful affiliate business.
Another great thing is that you don't need much money to get started! You can even start today for free!
That's right, you can see how it all works without spending a dime. How can you do it? I reveal it in my FREE guide here: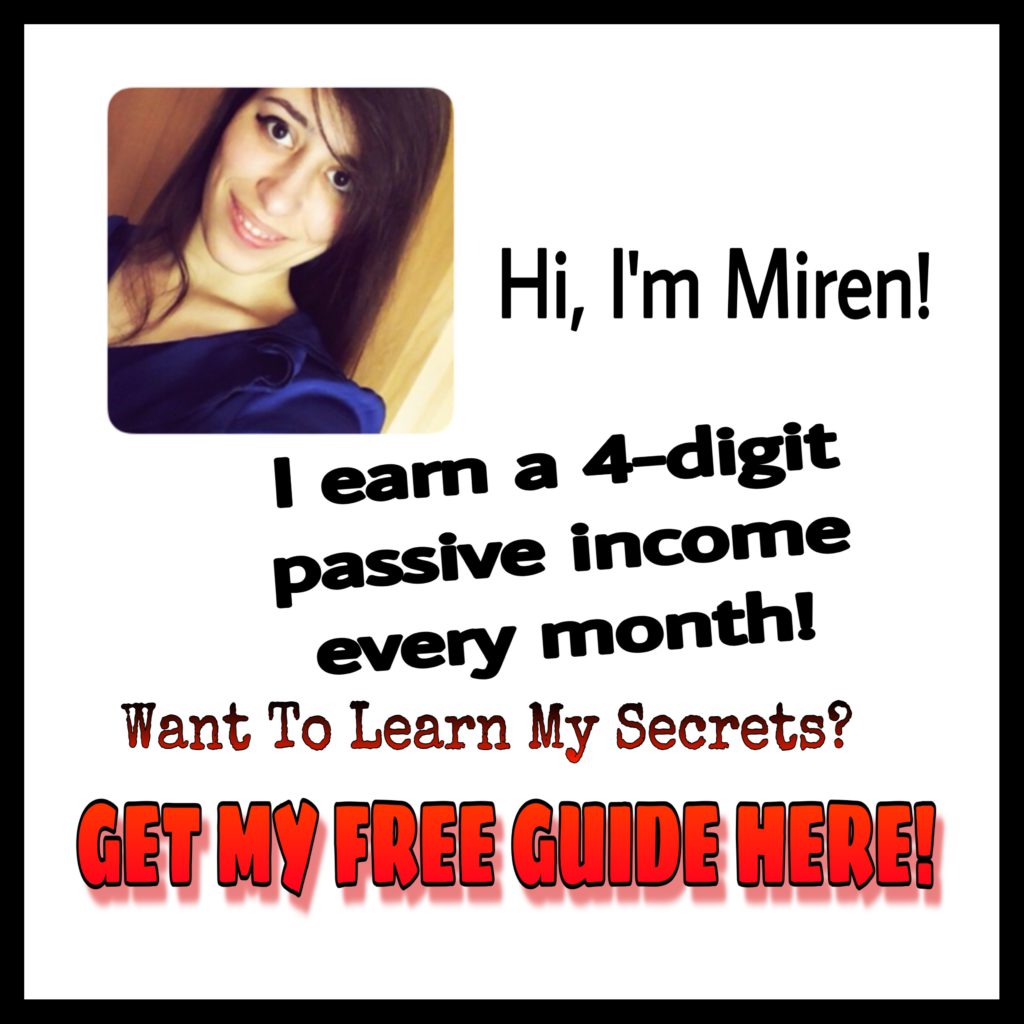 If you read my free guide until the end, you will discover the step-by-step training and tools that I used, the reason this business works, real success stories from people who started from zero… and so much more!
Are you ready to start your affiliate marketing business today? 
I'll leave this quote here:
If you want something you have never had, you must be willing to do something you have never done.
I hope this Smart Profit App review has been helpful to you and you will make the best possible decision.
Feel free share it with whoever you believe that will benefit from it!
If there's something else you want to know or you have any questions, please share your thoughts below and I'll get back to you ASAP!
Whatever you do next, I wish you nothing but the best =)