Will Home CashFlow Shortcut scam you out of your hard-earned money? Or is homecashflowshortcut.com a legit program to make commissions every day?
If that's what you have been wondering, I'm glad that you have found this Home CashFlow Shortcut review because here you will find the complete truth about this program.
Knowing that there are too many frauds out there, it's great to see that you're taking the time to do your own research.
That's the way to avoid scams and discover the genuine method to earn commissions every day!
To be honest with you, this review doesn't contain any affiliate link because my purpose is not to promote Home CashFlow Shortcut. 
Instead of that, my purpose is to help you decide whether Home CashFlow Shortcut is right for you or if you should avoid it.
Home CashFlow Shortcut review summary
---
Name: Home CashFlow Shortcut
Website: homecashflowshortcut.com
Price: $27 + upsells
Launched in: October 2019
Recommended? No
---
If you're sick of scams, check out my 1st resource to make a 4-digit monthly passive income HERE!
---
What is Home CashFlow Shortcut about?
---
When I first saw the Home CashFlow Shortcut sales page, I thought I was in front of another program that would promise me the world but deliver little to nothing.
In other terms, I thought I had found another low-quality product or get-rich-quick scam that wouldn't work as advertised. But I still decided to take the time to look deep into it before coming to a final conclusion because it's never good to judge something based on its physical appearance.
Home CashFlow Shortcut apparently provides a method that can help you easily make commissions on a daily basis. It's also said to be the fastest path to generate big profits online, but I'm skeptical because I've heard the same thing before and it was completely fake.
The spokeswoman, Keysha, also claims this is a revolutionary new method that is putting tens of thousands of dollars into the pockets of ordinary people every single month. 
Something that sounds pretty cool is that you don't need to create any product or service of your own, and it doesn't matter if you don't have any technical skills or experience. So is Home CashFlow Shortcut for everyone who's struggling to make money online?
She says that this is for everyone, but I'm not sure this is accurate. Yes, they show some testimonials that are getting amazing results, but they don't talk about their experience and they don't show any payment proofs.
Keysha does nothing to prove that this is a revolutionary new system, and she doesn't really explain exactly why this is the fastest way to make money.
In addition, I didn't even hear her mention "Home CashFlow Shortcut". She talks about this system but doesn't mention its name, don't you find it suspicious?
She talks about this system as if it was easy or fast to earn those $1,000 commissions, since this is a system that allegedly "does everything for you" and makes you money on complete autopilot.
After watching the whole video, I didn't have high hopes for this because it's very similar to other get-rich-quick schemes I have come across. They tell you everything that sounds great but too good to be true at the same time.
How does Home CashFlow Shortcut really work?
---
Home CashFlow Shortcut is not a system that runs on autopilot to help you earn thousands of dollars in commissions. You cannot expect to earn that amount of money by doing little to no work.
If it worked as advertised, don't you think there would be more people quitting jobs they hate? There would be a looot of people using this system.
But the truth is that it's way harder than they've told you in the sales presentation, and this is something that most people realize after having made the payment.
What you first need to know is that Home CashFlow Shortcut is not the name of a real system. That's why Keysha didn't mention it in the sales video.
Home Cashflow Shortcut is just the name of a sales page that is being used to funnel people into a high-ticket program called The Super Affiliate Network.
This program offers expensive products and memberships, that's why it's called "high-ticket". All their products teach members how to build affiliate marketing businesses, but the problem is that they're very pricey and many people cannot afford them. That's why I prefer the kind of programs that allow people to start for free.
The Home Cashflow Shortcut sales page is quite misleading because they don't tell you how risky it actually is. It's being advertised in a way that it can lead people to believe they don't need to spend much money to start making big money.
And the truth is that they will try to get you to buy their expensive products and memberships because that's how they can earn those thousands of dollars in commissions.
When you sign up and make the first payment, the person who recruited you will earn a commission. And this same person (Keysha or another SAN affiliate) will earn $1000s in commissions if you purchase the most expensive products.
If you want to generate that amount of money, you are required to spend thousands of dollars on those products. This is something they don't tell you and this is the reason this program is way riskier than it first seems.
In case you don't buy the expensive products, you'll miss out on the big commissions because they only allow you to earn from the products/levels you've bought. And then, you'll have to convince other people to do the same as you.
I personally don't like this business model because it doesn't allow people to be fully honest. They're hiding some costs from customers and the advertising is kind of fake. Why tell people they can make thousands of dollars without telling them how much they'll have to invest? 
Apart from that, I don't like the structure of this business model because it's very similar to what we call a pyramid scheme, which is illegal and does more harm than good. The focus of this business is on recruiting instead of providing a great product or service.
You see, the products teach you how to promote this system instead of teaching you how to build your own business. 
Sick of scams? Want to make passive income every day?
Check Out My FREE Earn Money Online Guide Here!
---
Like I said, the products that can give you the right to make thousands in commissions cost thousands of dollars. 
For example, if you spend $2000 on a product, you'll be able to earn a commission of $1000. So you'll have to get many referrals to make enough sales and earn your money back.
And that's not all! You also need to take into account the costs of advertising this system. The done-for-you websites they give you are one-page sites that are very similar to Home CashFlow Shortcut, and they will recommend that you pay for ads to promote it.
Paid advertising is very risky if you are on a tight budget because it takes a lot of trial and error, and the fact that there are no refunds (you cannot get back the money invested in paid ads) makes it even riskier. 
Apart from that, you need to note that it can cost you a lot to find the people who are willing to invest thousands of dollars in this system. Most people don't have that kind of money, and if they have it, they'd rather save it or invest it in other stuff.
Will Home CashFlow Shortcut scam you?
---
Whether Home CashFlow Shortcut is a scam or not depends on how you look at it.
Some people may not call it a scam because it offers some training in exchange for your money. There are people who only call a scam when you pay for something and get nothing.
However, you're not given what they promise in the sales page, since you don't receive a system that can make you money on autopilot without doing much work. That's why there are people who will feel ripped off.
And that's not all! The fact that Home Cashflow Shortcut is not a real system is a reason it could be called a scam, since it doesn't really exist. 
One of the main problems I see is that this program works the same way as other pyramid schemes, which means that it's illegal and unsustainable.
They don't offer any products or services for people outside the system, which is a big red flag because it means that there are no retail sales and all the money that comes into the system is from people who are getting involved in the business opportunity.
The fact that they don't allow you to purchase a product without getting into the business opportunity is an indication that the real focus is on recruiting people into the system.
Everyone involved gets the same websites, training and tools. It's all about promoting the same exact system, and the problem is that it won't last for the long-term because there will come a point where people will stop joining and the money will stop coming into the program.
The truth is that most people involved spend more money than they earn, which they state in their income disclosure:

As you can observe, less than 2% earn most of the money. And most members spend more than they earn, which means that they end up losing money.
This kind of systems always benefit a few people while many people end up losing money or in debt. That's why I don't like this type of programs.
What you decide to do is up to you, but I have to conclude that I do not recommend Home Cashflow Shortcut.
You don't need to spend thousands to build your business
---
There are many systems and programs like Home Cashflow Shortcut, and the truth is that they all sound awesome when it comes to advertisement, but they all work in a way that only benefits a few and leaves many people involved in debt.
In addition, this kind of systems end up getting shut down and don't last much, so it's best to build your own business instead of depending on a system that you don't own.
In the past I got involved with this kind of systems, and I have to say that I'm glad that I realized how they really work and looked for something else.
I'm grateful that I found a real method to make affiliate marketing work for me. This method doesn't require me to spend money on advertising, and it doesn't even require me to promote the same products or services as everyone else.
This method lets you to choose the products/services you want to promote, and it's not much risky because it also allows you to drive free traffic to your offers.
Choosing the products you like will be better for you because you'll feel confident recommending them to other people, since you'll be sure that these products can help your audience. It's all about helping others in an honest way, there's no need to deceive them.
I'm living proof this business works, as you can see here: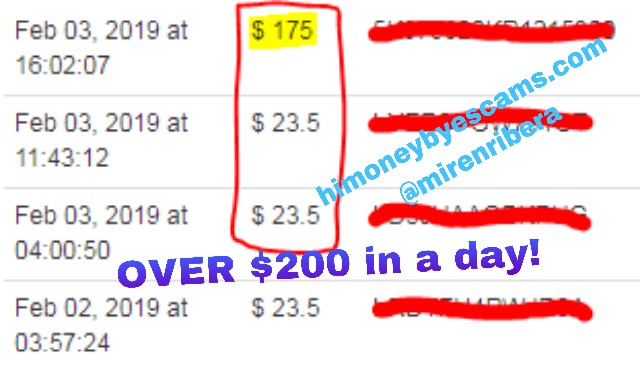 There are no shortcuts to success, the ones who succeed are those who keep learning and taking action.
If you're willing to do what it takes, I invite you to read my FREE guide: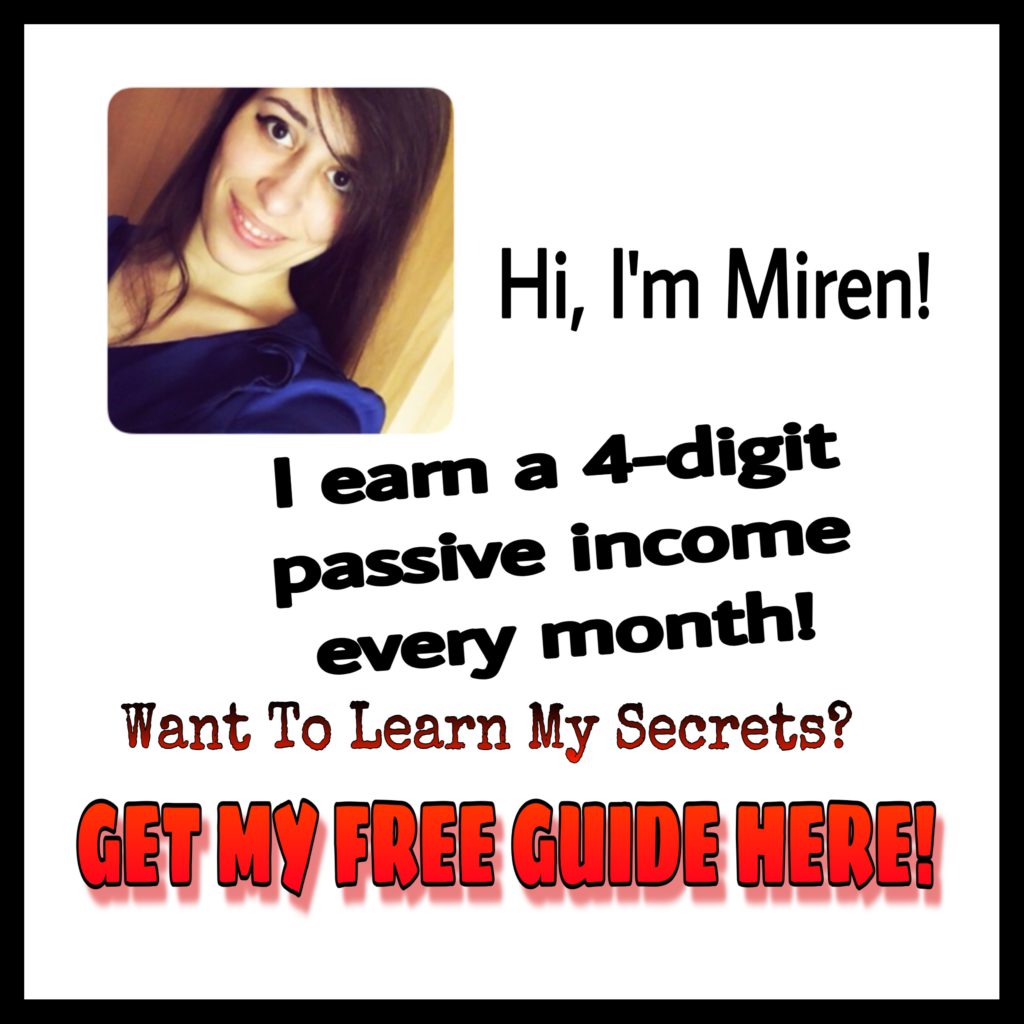 My guide is FREE (no login information required, just click here to start reading it), which means that you have nothing to lose and a lot to gain 🙂
Oh, and don't you worry if you ever get stuck or need support! In my free guide you will learn how you can get answers to your questions and help from me and other affiliate marketers.
Stop wasting your time on high-ticket programs and start your affiliate biz the proper way today!
I will leave this quote here:
If you want something you have never had, you must be willing to do something you have never done.
I hope this Home Cashflow Shortcut scam review has been helpful to you and you will make the best possible decision.
Feel free to share it with whoever you believe that will benefit from it!
If there's something else you want to know or you have any questions or would like to share your thoughts with us, please leave a comment below. I love hearing from you all!
Whatever you do next, I wish you nothing but the best =)