Welcome to my review of My Biz Coach!
I guess you're here because you've come across mybizcoach.net and are wondering whether this is your ticket to financial freedom or is mybizcoach.net run by scammers that will take your money and run?
I'm glad to see that you've done your research because there are many scams out there so you need to ensure you really know what you're in front of before opening your wallet.
In this review, you'll find what MyBizCoach.net really is, whether it will help you make money or not and more.
.
MyBizCoach.net review
---
Name: My Biz Coach
Website: mybizcoach.net
Creator: unrevealed
Price: $97 + upsells
Overall Rating: 21/100
.
---
If you're sick of scams, check out my 1st resource to make money online here!
---
.
What is MyBizCoach.net?
---
I received an email about a new system so I clicked the link and got taken to mybizcoach.net.
The moment I saw the sales page I thought it was another get-rich-quick scheme because I noticed the typical signs (a short video, a lack of information, limited availability…), but I didn't want to think it was a scam so I watched the presentation video.
The spokesman claims he's going to reveal the secrets of an incredible system that generates 5, 6 and even 7 figures.
This system is not a pyramid scheme that will make you sell physical products to your friends and family. 
It's supposed to be a real legitimate business that is working for thousands of students and allowing them to make money while they're sleeping.
His system sounds amazing because:
It has generated over $15 million dollars in automated income over the last couple years.

It makes money automatically.

It doesn't require you to have any prior experience or techical skills.

It's all done-for-you: the products, the payment processors, the websites, a success coach…
You'll also see some testimonials that claim to have had a good experience with this system.
Overall, this system sounds like a too-good-to-be-true system, and I personally do not like the fact that the spokesman doesn't mention the name of this system and what kind of products you're going to sell, so it leaves you wondering what this is exactly about.
.
My prediction on how My Biz Coach works
---
The spokesman doesn't mention the name of the system you're getting into. Even though the page is called My Biz Coach, he doesn't mention it either.
I've come across and reviewed many pages like mybizcoach.net so I have an idea of how these pages really work.
The reason why they don't say anything about My Biz Coach being the name of this program or system, however you want to call it, is because it's not the name of the real program.
I also read the testimonials comments and they don't mention it either. 
However, the fact that the products are supposedly expensive and you're getting a success coach, makes me believe that the real program they're trying to get you into a high-ticket program.
High-ticket programs are characterized by pricey products (products that cost thousands of dollars), a sales team that closes your sales, a success coach a.k.a. a sponsor… Some examples of high-ticket programs would be Empower Network, Digital Altitude and MOBE (My Own Business Education).
I'm 99.999999% convinced that MyBizCoach.net is a sales page that funnels into MOBE because the other two (Empower Network and Digital Altitude) have got shut down.
In fact, most of the pages that are similar to MyBizCoach.net that I've come across funnel into MOBE. These are just some examples:
Therefore, if that's the case and they're asking you to pay $97 to get this system. You can expect to get a 21-step training that is basically to get you ready to purchase the expensive MOBE memberships and packages.
MOBE provides great digital marketing training but what I don't like is that it uses the MLM business model, which means that the training provided is focused on teaching you to promote and sell MOBE itself.
So what will you have to do here in order to make money? Spend thousands of dollars (not kidding, the most expensive package costs over $29,000) on the MOBE pricey packages, recruit other people into the program and get them to purchase the same packages you've purchased.
And then, when your referrals a.k.a. the people you recruit purchase the MOBE packages, you'll earn big commissions.
And what about your success coach? That's the person who will help you make and close the sales, but he/she will also try to get you to buy into the MOBE expensive packages!
Why? Because he/she makes commissions whenever you purchase a MOBE package and he also makes money off the sales you make, that's why he/she will help you.
.
Is My Biz Coach a scam?
---
The answer to this question depends on how you define a scam. 
If you judge My Biz Coach based on the fact that it's not the name of the real system and it contains some misleading information, then yes, it's a scam.
But if you judge My Biz Coach based on the fact that it leads you to MOBE and you're getting some training in exchange for your money, then it might not be a scam. 
It's just a matter of perspectives. 
When it comes to MOBE, is it a scam? Technically not, but there are some things I don't like about it.
With that being said, let's see some of the red flags that appear in MyBizCoach.net.
.
The spokesman doesn't present himself
---
The man who presents this system doesn't present himself. He doesn't show any picture of him and he doesn't even mention what his name is.
I personally like to know who the owner or founder of a program is whenever I come across a site or program.
In this case, I guess that this man is a MOBE affiliate who has created My Biz Coach to recruit people.
Anyway, whenever you come across a site or platform whose owner doesn't show up, start suspecting because that hiding identities or faking them is something scammers do.
.
It's not risk-free
---
The spokesman claims there's 0 risk in this system, which means that there's no way you'll lose money.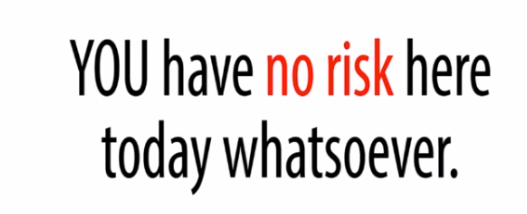 However, this is not true because the 30-day money back guarantee only includes the initial $97. All the MOBE packages costs are not included in the guarantee, so it's not really risk-free.
.
Fake scarcity
---
This one is very common is scam sites. They claim there are limited spots available or that the opportunity will not be around for too long just to get you to buy into it as fast as possible.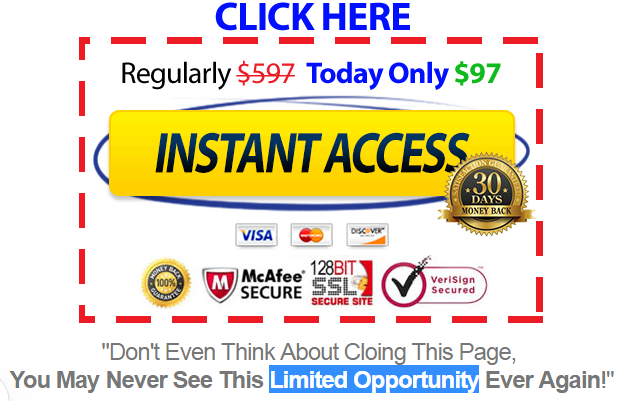 I know it's completely fake because MOBE has been around for over 6 years already, so there's no way this is a limited opportunity.
.
It's possible to build a business online without spending thousands
---
There are several reasons why I don't recommend that you purchase My Biz Coach and get into MOBE.
I don't believe that a MLM business is the best option for people who are getting started or are in a low budget.
I personally don't like MLMs because it gets everyone to promote the same products and it keeps you dependent (if the MLM company you join gets shut down, you stop making money from it).
And when you take into account the fact that MOBE's products are expensive and you need to purchase them in order to be eligible to make money… you might want to consider other options.
Apart from that, I don't like that they're trying to get new leads via fake pages like MyBizCoach.net because they're using scam tactics and don't say everything you need to know to make an informed choice.
They're using unethical sales tactics to make money so there's no way I can recommend it. People that do that are not people I want to do business with.
I believe that people can be honest and transparent and still make money, there's no need to lie.
The business model I use allows me to help people while making money. It's called affiliate marketing, which basically consists in making money by promoting other people's products.
It's similar to MLM, but the difference is that you don't need to purchase the products you want to promote like it happens in MOBE or other high-ticket programs.
When it comes to getting started, you can start an affiliate marketing business for free by joining my top ranked digital marketing platform.
This platform is where I got started back in 2016 and I've never looked back. I've learned so much and have also made money.
Inside this platform, you'll find step-by-step training, video tutorials and other useful tools that will guide you through the process of building an affiliate marketing business the right way.
You can click the button below and read my review right now if you're interested in learning more:
If you're willing to put in the effort and time, then I believe that you can build a successful affiliate marketing business. I'll personally be there to help you out and you'll meet other like-minded people too.
I hope you've found the answers you were looking for regarding MyBizCoach.net.
If you have any questions or opinions, don't hesitate to leave a comment below and I'll get back to you soon!
Best wishes =)