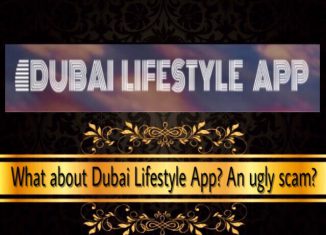 Welcome to my Dubai Lifestyle App review!
I recently came across a binary options trading software called Dubai Lifestyle App and I wondered if it was legit or another dangerous scam, so I watched their sales video and read the information on their page to come to a conclusion.
I'll provide as much quality information as possible so you get to know whether this software can benefit you or not.
.
Dubai Lifestyle App review
---
Name: Dubai Lifestyle App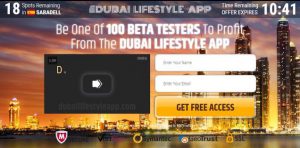 Websites:
www.dubailifestyleapp.com

www.dubai-lifestyle-app.com
Owner: "Scott Hathaway"
Created in: 2016
Price: "Free"
Overall Ranking: 0/10
.
---
If you're sick of scams, check out my 1st resource to make money online here!
---
.
The sales video didn't convince me
---
Yes, the presentation video didn't make me feel like this software was trustworthy.
Let's do an analysis of the video so you can understand why the word "scam" came to my mind while I was watching it.
.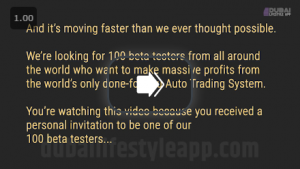 According to them, I received a personal invitation to be one of their 100 beta testers. How come I received a personal invitation if I found the page through a Google search?
I already found it suspicious after reading this, since I've seen it in other scams. Fraudsters usually tell you that you've received a personal invitation because they want you to feel like you're very lucky to have come across that page.
.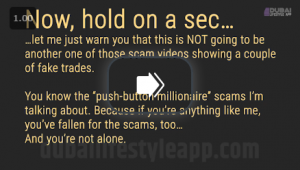 This one really made me laugh, he already mentions the word "scam", which already convinced me that I was in front of another scam. Funny how the 1K Daily Profit scammer said the same words, as you can see below:
Oh, and guess why he claims that he's also fallen for the scams. Well, he wants you to feel sorry for him and think "if he's fallen for scams, he won't scam me" to gain your trust.
After that, he shows you three testimonials who tell you that they've made a lot of money in a short amount of time and have changed their lives thanks to the Dubai Lifestyle App.
Don't you remember that we have seen other testimonials appear in other scams sales videos like Steal My System and Millionaire Blueprint?  
Then he starts explaining the app's history. He says that he had a dream to make thousands of hard-working men around the world millionaires with his auto-trading app. 
Another thing that he says that I found suspicious is that the app is powered by an algorithm that wins trades with 99.8% accuracy, that doesn't sound realistic and it's exactly what the 1K Daily Profit con artist said.
.
Funny how he says that he's not trying to convince you that the Dubai Lifestyle App is the real deal, but wondering why he's going to show you a fake trade (just like the 1k Daily Profit guy did)? He wants to make you believe that it works to incite you to join.
I don't find it's even realistic that an auto-trading app can make you that much money on a daily basis.
I've noticed that the Dubai Lifestyle App trading account is so similar to the 1K Daily Profit trading account: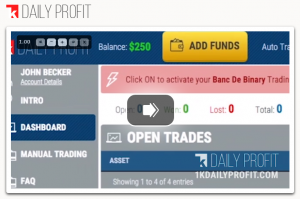 As you can observe above, they have the same structure and sections. The 1K Daily Profit software has already been proved to be a scam in a previous review I wrote.
.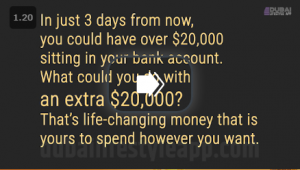 He's just saying that you could get rich quick, something common in scams. 
Look what he claims at the end of the video:
100% free, seriously? It's not possible to start trading binary options for free, it's a minimum of $250, as you can see in the trading account picture.
He also preys on your hopes and dreams of being financially free and having a luxury lifestyle where you can do whatever you want without having to worry about paying the bills or being in debt.
.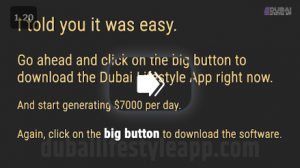 See how he's pressuring you to join by repeating "click on the big button"? This is so typical of scammers.
.
What happens if you join?
---
Now I'll show you what happens if you enter an email in the form and "click on the big button".
It will appear another video that I'm going to explain through some snapshots.
.
Here is how he denies that it's 100% free. They'll ask you to make a deposit of $250 in order to start trading.
.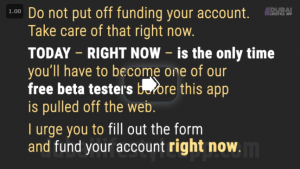 See how he's begging you to fund your account? Oh, and he wants you to do it "right now", because if you don't do it, the app won't be available, according to him.
But the truth is, as soon as you fund your account, the scam comes into play: their "recommended broker" will pay them a commission for everyone who joins and makes the $250 investment.
This way, they'll make money off of your investment and you'll be the only one who won't make a dime. Instead of making a profit, it will be a loss for you. Does it sound fair to you? I bet not.
.
Why is Dubai Lifestyle App a scam?
---
After watching the two videos, I was almost convinced that it was a scam so I looked further into the presentation page to find more proofs.
.
Red flag 1 – Fake CEO
---
I found out that the Dubai Lifestyle App platform was in four languages: Spanish, English, Italian and Dutch.
Then I typed "www.dubailifestyleapp.com/es" in the search bar and saw that the CEO's name was not the same. 
See the proof below: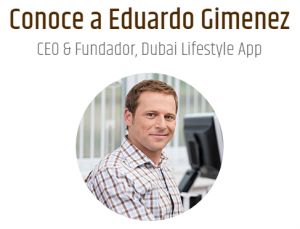 This proves that the CEO's name is made up by the scammers. 
So if the name is fake, who says that the picture isn't fake too?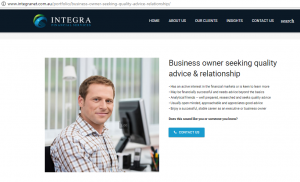 It's clear that they stole the picture from the Integra website or another website where the same picture can be found.
Conclusion: fake name + fake picture = made up character.
After that, I was like "what else is fake about the Dubai Lifestyle App?"
.
Red flag 2 – Fake testimonials
---
I've noticed that using fake testimonials is a very popular tactic among fraudsters.
They hire cheap actors to give their schemes positive opinions, so they can easily earn their victims trust.
See what I mean below:
These kind of actors are the ones who do anything to make money, like selling their services to scammers. 
If you go to Fiverr, you can find some of these actors by typing "I will do a video testimonial". Most of them sell their services for prices like $5 or $20.
.
Red flag 3 – Fake comments
---
When I checked the page in Spanish, apart from realizing that the CEO's name was fake, I noticed that the comments from the testimonials were fake too, as you can observe below:


When you change the language, the names change too, but the comments are only translated. It just doesn't make sense that "Lincoln Tremlin" and "Jesús Gonzalez" say the same thing. It's clearly made up by the con artists who created the Dubai Lifestyle App.
Another thing is, the dates of the comments are fake too because I searched for the domain "dubailifestyleapp.com" registration date and found it was created of July 6th, 2016 (according to Whois). How are the comments from previous dates then? 
.
Red flag 4 – Annoying pop-up
---
Whenever you try to close the page, you'll see this big pop-up:
See the lies in the pop-up?
"You'll regret it when you come back to try and download this app and you see the page cannot be found"

"$7,183.80 per day"

"Free"
This is a popular trick used by con artists to try to get you stay in their site so you end up joining their crap and make the $250 investment.
Take into account that a legitimate business opportunity wouldn't pressure or force you to join.
I truly recommend that you don't enter your email or leave any personal details in their page, since they'll be sending you emails of other scam products as well as ask you for more personal or financial information.
They are also capable of stealing your identity or selling your information to a third party. 
Red flag 5 – Fake countdown timer
---
This one is another popular trick that fraudsters use to create a sense of urgency and make you join as fast as possible. 
But don't worry, nothing happens when the countdown gets to 0. Nothing changes in the page.
Don't fall for this one, you can even refresh the page and see how everything goes back to how it was the second you arrived.
.
Stay away from the Dubai Lifestyle App
---
The pictures have proved that Dubai Lifestyle App is another dangerous scam. I've noticed that it's so similar to the 1K Daily Profit because of the false claims and lies.
If you've come across these scams, you can also observe that they repeat the same phrases in the sales video. I wouldn't be surprised if the same con artists have created both scam softwares.
I've read a lot of negative comments from people who have fallen for the Dubai Lifestyle App scam, most of them are searching for ways to get their money back. They made the $250 deposit and haven't been able to withdraw it.
This scam software is designed in a way that once you make the $250 investment, you can't get it back. It's already of the scammers, who will encourage you to invest more so they can steal more from you.
If I were you I would avoid it at all costs, since it will make you lose your hard-earned money and your time trying to make it work. Don't let these evil people get away with something they don't deserve.
My advice for you is that you always ask yourself these questions before you join any online program or opportunity:
Is the CEO or owner a real person or a made up character?

Can I find genuine comments from real people who have tried it before?

Are they forcing me to join?

What's in it for them? What do they get if I join?
I wrote an article where you can find more questions to ask yourself as well as tips to get to know whether you're in front of a scam or not → Tips to spot scams online
.
A legitimate opportunity for you
---
I want to let you know that it's possible to make money online in a honest and ethical way. It's not easy or fast like the scammers claim, it will require hard work and consistency from you.
If you're really committed to generate an income online, I recommend that you try out Wealthy Affiliate.
It's an online business platform and community where you'll be taught to create and grow an online business the proper way, through step-by-step lessons and courses.
The good thing is that it's free to get started and you'll be getting support and help from me, the community members and the creators of the platform, Kyle and Carson.

.
Thanks for reading my review on the Dubai Lifestyle App, I hope I've helped you find the truth about it.
Please feel free to share this review on social media so other people get to know about this scam and avoid it.
If you have any comments or questions about this scam software, other scams or anything related to making money online, don't hesitate to leave a comment below. It will be a pleasure for me to connect with you 🙂 Thank you for dropping by!