pWelcome to my Profit Point Autonomy review!
Are you wondering if Profit Point Autonomy is a scam that will not work? Or is it a legit program to earn $500 per day?
You probably have this kind of questions, so I'm glad that you have found this post. 
Before getting started I need to congratulate you on doing your due diligence. That's the way to avoid frauds and discover how to make passive income every day.
When it comes to Profit Point Autonomy, it's not as wonderful as they have told you and here I prove it.
My honest Profit Point Autonomy review will show you all the pros and cons and how it really works, so that you can decide whether this is right for you or not.
Profit Point Autonomy review summary
---
Name: Profit Point Autonomy 
Website: cmsystemsmz.pro
Owner: Hidden
Best for: The owner
Launch date: August 2019
Price: $47 + upsells
Recommended? No
---
If you're sick of scams, check out my 1st resource to make a 4-digit monthly passive income HERE!
---
What is Profit Point Autonomy about?
---
Someone sent me a link to the Profit Point Autonomy system by email, so I thought I would check it out to see if this one would be worth it or not.
Honestly, when I saw the high-income claims and other red flags on the sales page, I didn't have high hopes. 
I have come across lots of sales pages like this one and many of them end up being scams. 
Making $500 a day is possible, but not just by pressing a button. There are no systems that you can use to make money fast. 
Don't you think everyone would be making money online if it was that easy? Many people would definitely quit jobs they dislike. Why work for someone else when you can earn thousands of dollars with little to no work? Why are so many people struggling to pay their bills if there are systems like this? It's clear that making money online doesn't work like the spokesman claims. 
The truth is, the Profit Point Autonomy sales video was created with the purpose of getting you to purchase it. They're in this for the money. 
According to the spokesman, this system is completely automated and done-for-you, which means that you just need to set it up and let the money flow. 
In other words, this system can start making you money today. You just have to purchase it, set up the turn-key websites they provide you with and then the money will come on autopilot. Setting up the websites takes pressing a few buttons so why not try it?
In my opinion, it sounds way too good to be true because websites don't work that way. Websites require to be updated and improved to always work, and there's no system that will do that for you. 
There are too many programs like Profit Point Autonomy and they never work as advertised.
How Profit Point Autonomy really works
---
Profit Point Autonomy is not a system that you can rely on to make $500 per day.
In fact, there's no guarantee that you'll make money at all.
If you buy it, you will not get a system. You will receive some training on how to get started with affiliate marketing.
In case you haven't heard of affiliate marketing before, it's a legitimate business model that you can use to make money from other people's products/services.
You earn commissions when other people buy something through your affiliate links. 
I know it's legit because I earn passive income every day thanks to it.
Apart from that, they also provide you with a cookie cutter website that is not prepared for you to make money. Done-for-you websites don't work because they don't generate traffic themselves.
If you don't drive traffic to your website, it won't make you any money. Without people seeing your offers, there's no money to be earned. 
The problem is that the training they provide you with doesn't teach how to drive traffic to this site, not to mention that the site is not even built to receive free traffic.
It's a one-page site that cannot get ranked on search engines like Google or Bing so it will require you to pay for traffic, which is something that they don't teach you either. 
They only teach you how to get started, and it's not even the proper way to get started because they don't help you choose your niche or affiliate offers that can help your audience.
What really matters is that your website helps your visitors, and this is something not covered in the Profit Point Autonomy program.
Not only that, they don't even give you a website after paying $47. The initial cost doesn't include the cost of the site domain name so note that you'll have to  spend way more than $47.
Sick of scams? Want to make passive income every day?
Check Out My FREE Earn Money Online Guide Here!
How much does Profit Point Autonomy cost?
---
The sales page advertises this program as if you only needed $47 to start making money. 
But after buying it, you'll be hit with some upsells that cost hundreds of dollars.
If the main product doesn't live up to its promises, do you think the upsells are going to be any better? This kind of programs have upsells just to profit more off of you. 
Apart from that, you need to take into consideration the costs of hosting your website and other tools that you'll need to make it work. 
Growing a business always requires you to keep learning and testing, so you need to keep in mind that you'll have to invest in it. 
Because of this, I don't like Profit Point Autonomy. It makes affiliate marketing sound as if it didn't require any learning or investing, when it's the complete opposite. There are no shortcuts when it comes to success!
Can we trust the people behind it?
---
Do you know who owns Profit Point Autonomy? Or do you know anyone behind this program? I personally don't know anyone involved.
The spokesman talks about his life and background, but he doesn't mention his name and he doesn't even say if he has a website or social media profiles. So how can we confirm that his claims are truthful? How can we know if it's true that he's making big money online? He doesn't even provide any real income proof.
Many programs like this one use paid actors without showing you who's the real owner. 
What I know for sure is that Profit Point Autonomy has been created by the same people who have created other scams like Website ATM, Point 2 Click Profits and Real Profits Online. I have seen so many sites like this one and they only work for the people who have created them.
As you can see, "easykits.org" is mentioned in the Real Profits Online website:

They usually change the names of their sales pages to mislead potential victims. They don't want people to find the negative reviews and complaints.
In this case, the company behind all these sites is EasyKits.org, as you can see it's mentioned in the Profit Point Autonomy privacy policy page.

I haven't found any positive reviews on this company. Multiple people complain about not getting support: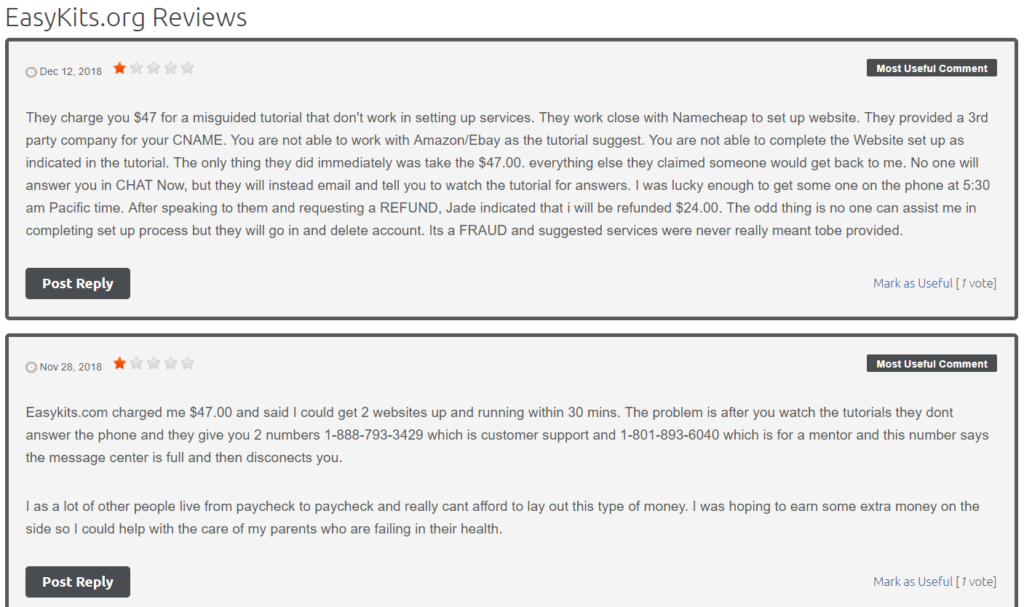 Sick of scams? Want to make passive income every day?
Check Out My FREE Earn Money Online Guide Here!
Fake scarcity
---
Another red flag I have found is that they claim there are only 8 positions left.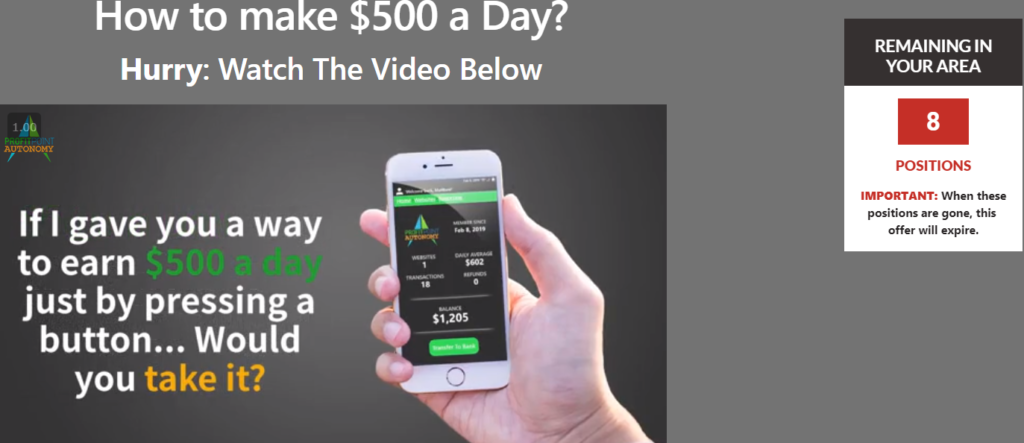 This is totally fake because there's no way they are putting limits to the people who can purchase the product. 
In reality, they want you to believe that there are limited availability because they want you to buy Profit Point Autonomy as fast as possible. They want you to fear missing out.
But it doesn't even make sense. Why would they put a limit to the amount of sales they can make? They will never refuse a payment.
Also, you can confirm is fake by refreshing the sales page. You can even check it out tomorrow and the number of spots left will be the same.
Is Profit Point Autonomy a scam?
---
Whether Profit Point Autonomy is a scam or legit depends on your perspective.
There are people who only call something a scam when they pay something but don't get nothing in return.
But there are other people who will consider Profit Point Autonomy a scam because the sales video is very misleading and full of red flags.
Also, we need to consider the lack of important information, complaints and lack of support. All of this indicates that this product doesn't help customers reach their goal of making money online.
The information provided is something you can find for a very low price or even free online. So I don't believe Profit Point Autonomy is worth it.
Another thing I want to mention is that they also share members' information with other unethical marketers who will do the same. If you have given them your main email address, you can expect to receive lots of spam.
Oh, and you can also expect some sales calls if you have also given them your phone number. They will try to get as much money as possible and don't expect to get a refund because this company doesn't even reply to customers. 
This kind of programs are not good for the Internet marketing world because they give the industry a bad reputation. They give beginners false expectations, which is something that can make them lose hope. Many people end up not believing it's possible to make money online the right way.
It's clear that Profit Point Autonomy cannot be trusted and that it's another push-button system that only works to make the con artists richer.
What you decide to do is up to you, but I have to conclude that I highly do not recommend Profit Point Autonomy.
I hope my Profit Point Autonomy review has been insightful to you.
Here's how you can really make money with a website
---
If you really want to earn from a website without getting scammed, then you'll love what I'm about to tell you.
Like I said before, you cannot earn from a website without driving traffic to it.
But that's not all! You cannot expect to build a profitable website if you don't provide what your visitors are looking for. 
That's why it's important that you focus on creating high quality content that will help your audience. 
The good news is that you can create content about whatever topic you have a passion for, so you will not get bored!
This is also how you can drive free targeted traffic to your website, which is the best kind of traffic. So you don't need to spend money on ads.
I'm glad that I realized this because it's given me a way to make passive income as an affiliate marketer. I'm living proof it works, as you can see here: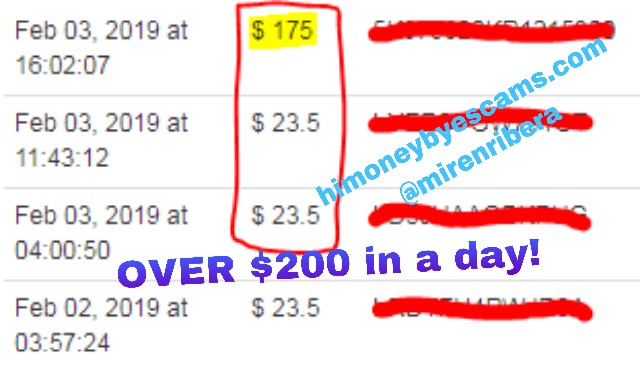 I believe anyone who's committed to putting in the effort and time can achieve this and more. I personally started with no tech skills and English is not my native language.
Never let the scams make you lose hope because if someone like me can do it, anyone can!
If you're willing to do what it takes, I invite you to learn more about this business in my free guide: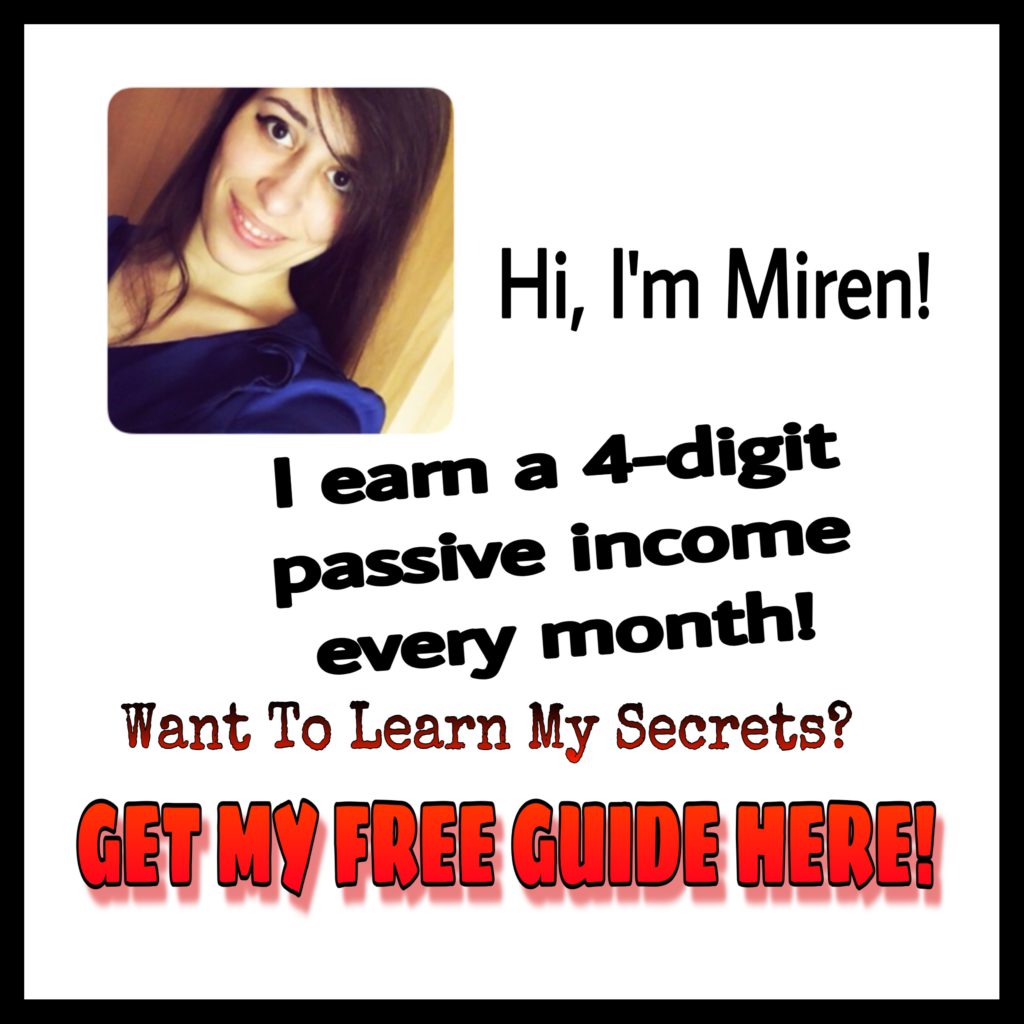 My guide is FREE (no login information required, just click here to start reading it), which means that you have nothing to lose and a lot to gain =)
Oh, and don't you worry if you ever get lost or stuck, in my guide I tell you how you can get your questions answered and how you can receive help and support.
Stop wasting your time on low-quality programs and start your profitable website today!
I'll leave this quote here:
If you want something you have never had, you must be willing to do something you have never done.
I hope this Profit Point Autonomy review has been useful to you and you will make the best possible decision.
Feel free to share it with whoever you believe that will benefit from it!
If there's something else you want to know or you have any questions or would like to share your experience, please leave a comment below. I love hearing from you all!
Whatever you do next, I wish you nothing but the best =)