Hey there!
Have you come across Coffee Shop Lifestyle Secret and are wondering if it's an amazing opportunity to make a living online? Or is coffeeshoplifestylesecret.com just another scam that will not make you any money?
There are many scams and fraudulent sites on the net so you need to make sure you know what you're in front of before making a decision, that's why I'm glad you've done your research and have landed on this post.
In this review, you're going to find out the truth about coffeeshoplifestylesecret.com, what they don't tell you in the sales video and more.
.
Coffee Shop Lifestyle Secret review
---
Name: Coffee Shop Lifestyle Secret
Website URL: coffeeshoplifestylesecret.com
Creator: Jeff Lerner
Price: $49 + thousands of dollars in upsells
Overall Ranking: 25/100
.
---
If you're sick of scams, check out my 1st resource to make money online here!
---
.
What is Coffee Shop Lifestyle Secret?
---
The second I landed on coffeeshoplifestylesecret.com, I didn't like that it looked like the hundreds of get-rich-quick schemes I've come across in the past.
But I never like to come to conclusions before looking deep into a program so I watched the sales video.
So, what is Coffee Shop Lifestyle Secret about? Is there really a secret to this?
The spokesman, Jeff Lerner, tells you about those people who work with their laptops from coffee shops.
He claims his proven system that has made him millions of dollars can give you a lifestyle like that.
A lifestyle where you don't have a 9 to 5, you can cutt off your debt, you don't have to worry about paying the bills, you can travel wherever and whenever you want… A lifestyle of financial and time freedom. 
How is his system going to give you a lifestyle like that? Well, his system seems awesome because:
It works on autopilot.

It doesn't require you to have any prior experience or tech skills.

You don't need to create any products.

It generates millions of dollars.

It's completely foolproof and legal.

You don't need to make the sales yourself.

You're going to be guided by a "millionaire mentor".

There are people who claim to have made thousands of dollars in a short period of time.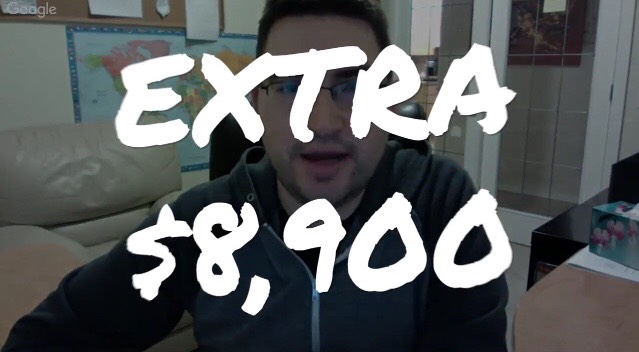 You'll basically have to send people to the products they're selling. He makes it sound like this is easy but this is actually hard.
Apart from that, there are many things he doesn't tell you about this system. It's like he only talks about what you want to hear.
Let's see how this system really works and why it's not as easy as Jeff wants you to believe. 
.
How does Coffee Shop Lifestyle Secret really work?
---
Have you noticed that there's no logo for Coffee Shop Lifestyle Secret? Well, this might be because this is not a system itself.
Coffeeshoplifestylesecret.com is just a page used to get leads to another program. This program is a high-ticket program called Jeff's 6 Figure Business System a.k.a. 16 Steps to 6 Figures or Ultimate Laptop Lifestyle.
The name of this program has been changed multiple times in order to scape the negative reviews. Not to mention that there are many pages like coffeeshoplifestylesecret.com, for example secretmillionairetraining.com and udcincomesystem.com, which I've recently exposed.
.
How to make money with this system
---
So what's the secret that Jeff's keeping from you? In order to make the big commissions he talks about in the sales video, you'll first have to spend thousands of dollars on the pricey products and packages.
These products are digital marketing products that you need to purchase in order to "have the right" to promote them and make commissions from them.
The $49 initial fee is just to get you ready to do the massive spending on Jeff's products and packages.
What if you purchase those products? Well, your "millionaire mentor" a.k.a. your sponsor or sales rep will get paid the huge commissions and then he/she is supposed to help you sell those same products you've purchased.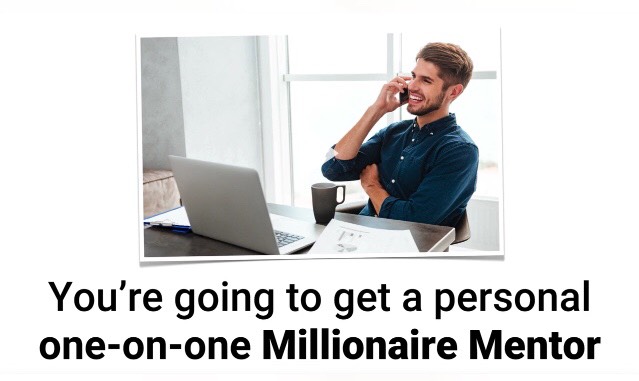 If you find people who also spend thousands of dollars on those products, then that's when you'll get the big checks. Not to mention that your "millionaire mentor" also gets paid when you get paid.
And then, you'll have to teach those people the same you're doing so that you can make money off their sales. 
This program just works like other MLM companies like Avon or Herbalife, but the difference is that this program's products are way more expensive and they're not physical.
The fact that these products are more expensive indicates that it's going to be more difficult to find people who purchase them.
Seriously, who's willing to spend thousands of dollars on digital marketing products? Especially when you can get valuable training at an affordable price.
There are many people who've lost their life savings to programs like this, while others have been told to take out loans or sell stuff like their house or car. 
For example, a similar program named Digital Altitude got recently sued by the FTC for over $14,000,000 in fraud. Not to mention that in summer 2017, another similar program called Empower Network also got shut down. 
There are many programs like this and most only last 3 or 4 years or even less and turn out to be pyramid schemes.
.
Why this is not automated
---
Jeff claims you just have to send people to purchase his products and he makes it look like it's easy and automated, but this is way harder than he says.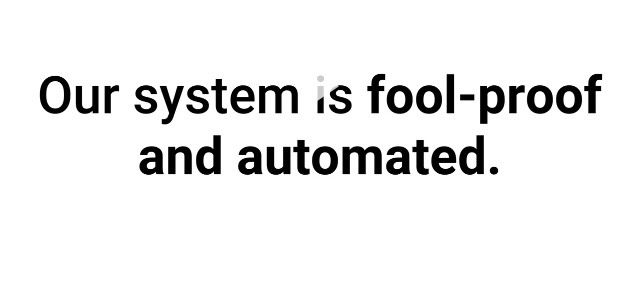 This is also called recruiting (this term might be familiar to you if you've had experience in MLM), something that you have to constantly and massively do in order to find the few people who will be willing to spend thousands of dollars.
If you stop recruiting, then you will not make any sales. That's how this system really works. You can't just join, set it up, press on and expect the big profits. 
Wondering how you're going to have to recruit? By doing paid advertising, something Jeff doesn't mention.
Yes, you'll also have to spend a lot of money on paid ads in order to get many leads to your landing pages and find the ones willing to make big investments.
But don't worry, you don't have to spend thousands of dollars to make money online. I personally haven't invested much to build my online business and haven't even paid for traffic to get you to visit this post. 
.
Is Coffee Shop Lifestyle Secret a scam?
---
Yes, Coffee Shop Lifestyle Secret is a scam because it's not a real system/program and the sales video is full of misleading information.
Not to mention that there's a lack of transparency when it comes to the name of the real program and the real cost.
I personally don't like business opportunities that do not inform people about everything they're getting and how it really works because it's not helping them make educated decisions.
With that being said, let's see some red flags and scam signs you need to be aware of:
It's not risk-free. Jeff claims there's no risk involved because he offers a money-back guarantee, but he's not taking into account the cost of the expensive products and the paid advertising costs, this is why this is risky.
Not an amazing success rate. According to Jeff, they've had an amazing success rate but you can read that the average person who gets involved in this gets little to no results if you check out the disclaimer at the bottom of the coffeeshoplifestylesecret.com page.
Fake scarcity. He tries to get you to rush into buying this system by claiming that there are only a few spots left but this is not true because you can check out the same page later and there will be still the same number of spots available. 
.
A better way to earn money online
---
I obviously do not recommend Coffee Shop Lifestyle Secret or Jeff's 6 Figure Business System, but the final decision is up to you.
I personally don't like these high-ticket MLM programs because they require you to invest too much and they're not really teaching you to build a business of your own. They're not teaching you to make a living based on what you're passionate about.
Apart from that, a "done-for-you" type of business like this keeps you dependent and you're forced to promote the products of one company. They don't give you the possibility to promote products/services from different companies.
The business model I use doesn't require me to recruit anyone to make money and lets me choose the products I want to promote without having to purchase them. I also know how to get free traffic so I don't need to spend a large sum of money on paid advertising if I do not want.
With that being said, this business is not a get-rich-quick scheme and requires you to learn, work hard, have patience and stay persistent.
But I don't see why you can't do it if you're committed to putting in the work and time. With the proper step-by-step training, marketing tools and support you'll be well on your way to make a full-time income online.
If you're interested in learning more, click the button below now:
You'll learn how this business works, how you can get started for free and more!
You'll learn to build a sustainable business based on what you love, which is great because you'll get to enjoy the process 🙂 
To add to it all, you'll also get help and support from not only myself but also other bloggers and Internet entrepreneurs. You don't have to do this alone!
Your time to get on the right way to make money online is now!
I hope this review has been helpful to you and you'll make a good decision.
If you have any questions or opinions concerning Coffee Shop Lifestyle Secret, feel free to leave a comment below and I'll get back to you soon =)
Blessings!