Will Club Cash Fund scam you and leave you out of pocket? Or is clubcashfund.com a legit money-making opportunity?
If that's what you are wondering, I'm happy that you have found this honest Club Cash Fund review because here I reveal the complete truth about this program.
As you already know, there are so many scams out there, so doing your due diligence is the way to avoid scams and discover the genuine way to earn passive income online.
To be completely transparent with you, I am not associated with Club Cash Fund, which means that you will not see any Club Cash Fund promotions on this post.
Here you will find all the answers to the questions you have about Club Cash Fund, so by the end you will know whether this program is right for you or not.
Club Cash Fund review summary
---
Name: Club Cash Fund
Website URL: theclubcashfund.com
Launched in: 2019
Best for: The owner
Price: $80 + hidden costs
Recommended? No
---
If you're sick of scams, check out my 1st resource to make a 4-digit monthly passive income HERE!
---
What is Club Cash Fund about?
---
The second I saw the Club Cash Fund page, I didn't have high hopes for this because the page didn't look different than other sales pages I have seen.
I personally don't like the fact that they claim you can receive free money on autopilot because it sounds too good to be true. It's a claim that makes the system sound like a get-rich-quick scam.
Most (not to say all) scams that I have reviewed have this kind of claims. They say that you can get money without doing much work, when in reality this is not going to happen.
When it comes to Club Cash Fund, the spokesman claims this system can make you hundreds of dollars per day like clockwork. It doesn't matter if you aren't a computer genius or if you have never made a dime online because this system is done for you.
All you have to do is to follow three simple steps to get started and make money: call the number from the sales page and request a "free" starter kit that will show you how to get started.
Honestly, the fact that they claim you can get free money is very misleading because it's not possible to make a lot of money for free. Why would they give you a system that can give you money for free?
Think about it: if you had a system that you can make money with, would you give it away for free so that other people can get easy money? You wouldn't give away something valuable for nothing, don't you agree?
Also, if it was as easy as they say, don't you think most people would be doing this? I'm sure many people would end up quitting their jobs and start working from wherever they want. Why work for someone else when you can make hundreds of dollars every day online for little to no work? Lol.
Truth be told, there are lots of systems like Club Cash Fund and they don't work as advertised. There are important things that you need to take into account that they don't tell you.
Sick of scams? Want to make passive income every day?
Check Out My FREE Earn Money Online Guide Here!
How Club Cash Fund really works
---
Club Cash Fund does not work like the spokesman says because it's not a system that can make you money on autopilot. Systems that can help you get money without putting in the effort simply don't exist.
No matter the method you use to make money, you will have to make efforts. Keep that in mind.
When it comes to this Club Cash Fund system, it's all about recruiting. The only way for you to earn money with this is by getting other people to join this system through you.
In other words, Club Cash Fund is a cash gifting scheme that requires members to recruit other individuals and get them to buy the system.
It all starts with someone who contacts you (via email, social network or phone) and tells you about this system. Then you are told to visit a page and complete a form with your email address, your name and an access code, which is the code that indicates the system who recruited you. Every person involved in this program has a different code.
After that, you visit the Club Cash Fund sales page where you can watch the presentation video. This is where the spokesman tells you to call the number on the page and complete a form to have the starter kit emailed to you.
To be honest, I don't like the fact that they make you call that number because it can cost you money depending on the country you are from. If you are not American, the call can cost you money so I don't think this program is well-suited for people outside of the US.
Anyway, once you receive your kit, they require you to pay $80 to get the right to make money from this system. So this is when you realize that this is not free and that you cannot get free money.
After making the payment, you get access to their members area, where you can find some training on how to recruit other people into the system. Recruiting others into the system is the hardest part of all.
Because of this, we can conclude that this is not a done-for-you system.
When someone you refer pays $80, you get paid $20, and the remaining $60 ($20 for each one) is paid out to your recruiter, the person who recruited them and the company.
And everyone you recruit gets paid the same. Everyone who gets involved in this system does the same, which is to recruit and recruit other people into the system. It's a never-ending cycle.
Will Club Cash Fund scam you?
---
Even though it's possible to make money with Club Cash Fund, there are some important factors that you need to take into consideration before deciding if this is for you.
It's harder than they claim
---
The reason this is harder than what they initially tell you is that getting people to buy this system is harder than what they tell you because it requires you to do massive recruiting.
This kind of systems are the ones that require you to do paid advertising to get leads, so keep in mind that you will have to spend way more than $80 before you start making money.
And even after making the investment, there's no guarantee that you will make your money back because not everyone who sees this offer will purchase the system. So this is kind of risky if you are on a tight budget.
Because of this, you need to do massive recruiting to make sure you find the ones who will buy the system. You need to get at least 4 paying referrals to make your money back.
In order to profit and profit, you need to recruit as many people as possible because each referral will only pay you once. You can also profit from your referral's referrals, but only if they pay. 
One of the problems I see is that it takes a lot of paying referrals for you to make a substantial income, so this is not automated because if you stop recruiting, you'll eventually stop making money.
The business model is not sustainable
---
This business is not sustainable for the long-term because the money only comes from people who sign up and every person who signs up only pays once, without taking into account the money they have to spend on paid advertising.
The commission structure is 3 levels deep, which makes this system seem an MLM. But the truth is that this is not an MLM because they don't provide any tangible products.
A legitimate MLM should give you the option to sell the products separately from the membership, but they don't allow you to do that. Everyone who gets involved is forced to take part of the business opportunity, which is an indication that the main focus in on the business opportunity.
I mean, the training they provide is all about promoting this same system. Instead of building something of your own, you would be helping the owner grow his business. So you depend on him.
If Club Cash Fund shuts down, you will stop making money and will have to start from scratch. That's why you cannot rely on it.
This is how pyramid schemes work. They promise you'll make money easily if you pay a fee to get started, and instead of providing you with real products or services, they force you to promote the very same system. But there's a limit when it comes to the amount of people who can join, that's why it will eventually fall down.
There have been lots of systems like this one that have come and gone. Yes, you may make some money but it's temporary. This is not how lasting businesses are built.
Another red flag is that everyone inside does the same. All the members promote and sell the same, which means more competition for you. The more competition there is, the harder it's going to be for everyone to make money because there's a limit when it comes to the amount of people who can sign up.
That's why, the ones who end up making the most money are the ones who join during the early stages and the ones who already have some marketing skills.
RECOMMENDED: Check Out How I Make A 4-Digit Monthly Income Here!
Club Cash Fund scam review – Final verdict
---
This is not a done-for-you system because if you don't learn and apply what you learn, you will not earn any money.
Even though it's possible to make money with Club Cash Fund, it's not legal or ethical. Just because something allows you to profit, it doesn't mean it's legit.
I personally would never get into systems like this because they're very misleading and give people false expectations. Most people end up losing more money than they make, especially the ones who join a little before the system shuts down.
So is Club Cash Fund a scam? It really depends on how you define a scam.
If you only take into account that you can make money for a limited time period, then you may not call it a scam because you just care about making money no matter the way it's done.
But if you care about the way this system is structured and how good it is for most people, then you would call it a scam because most people will not benefit from it.
Just take a look at their income disclaimer:

As you can read, the annual income is projected to be as much as $10,000 per member, which is not even $1,000 a month. So this system is not the way to go if you want to quit your job.
If $10,000 is the maximum, then I don't believe most members will ever make that, given that systems like this are structured in a way that most affiliates lose money.
In the end, the one who benefits the most is the owner because he makes money every time a member makes a payment.
What you decide to do is up to you, but my final verdict is that I do not recommend Club Cash Fund.
If you're willing to make money the legit way, read this
---
There are lots of done-for-you systems and pyramid schemes that don't work, but the good news is that there are legitimate opportunities.
I'm grateful that I came across a legit business model called affiliate marketing, which has given me a way to earn passive income every day.
Affiliate marketing is about making money from other people's products and services, so you don't have to create your own stuff.
Want to know what's cool? You don't have to promote the same thing as everyone else because there are lots of products you can profit from. You can choose to make money from something related to a topic you love.
Not only that, you will not be required to spend money on advertising so you can build this business without having to risk much money.
I'm living proof that this business works, as you can observe here: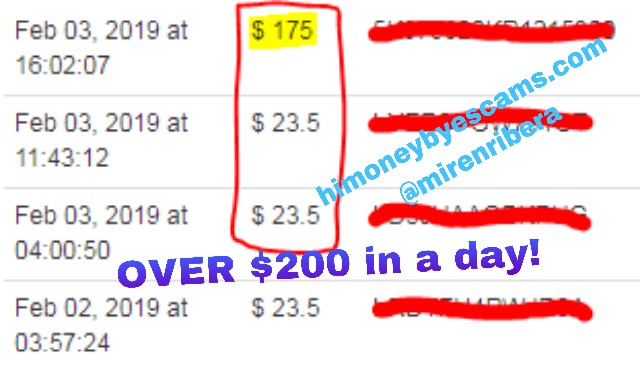 If you are committed to learning new skills and taking action, I believe you can do this. There are people from all over the world who have achieved great results. 
Not only that, the income potential is way bigger than the income you can earn with programs like Club Cash Fund. When it comes to your own business, you will see that the amount of money you can earn is not limited!
If you want to learn how you can get started for FREE, I invite you to read my free guide here: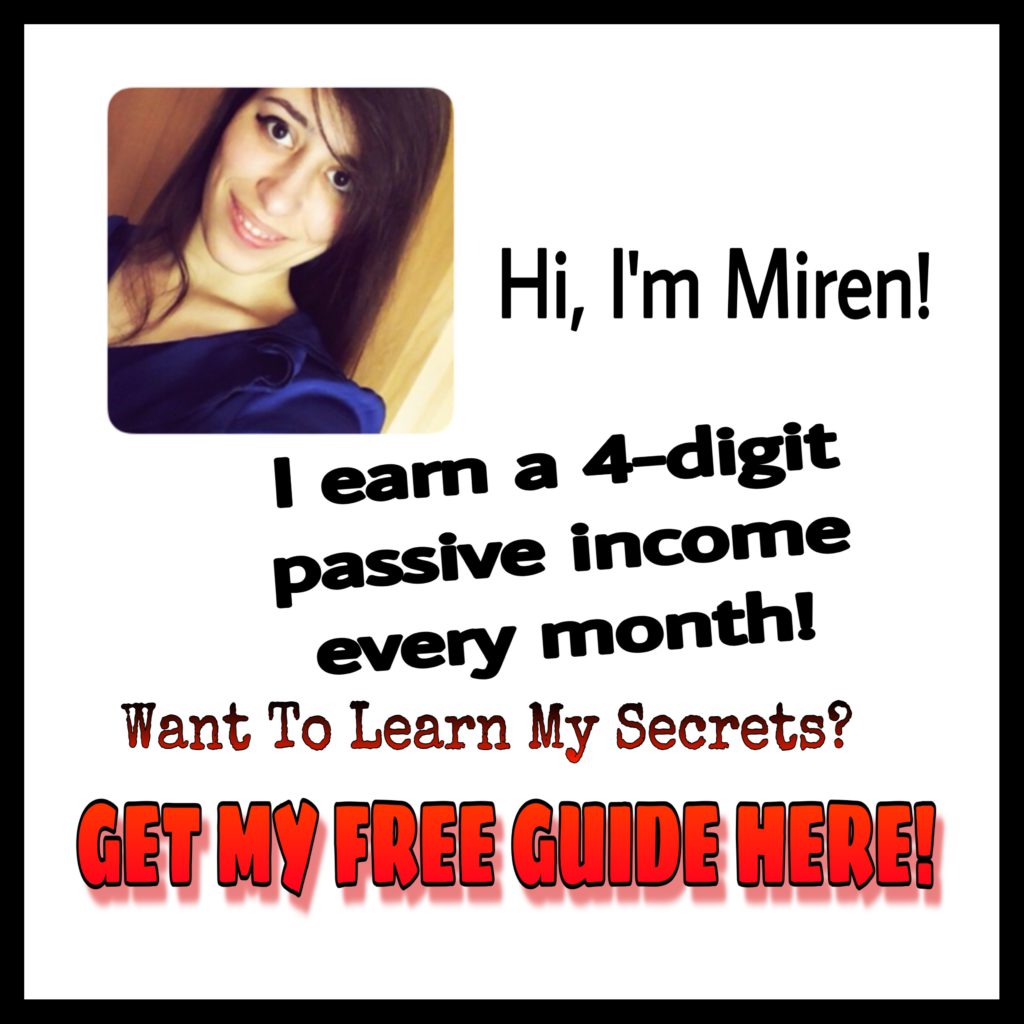 You see, my guide is FREE (just click here to start reading it), that's how you can make sure this business is right for you for 0 risk! You have nothing to lose and a lot to gain =)
Oh, and if you ever get lost or stuck, don't you worry because you'll be able to get in touch with me and other affliate marketers. 
Stop wasting your time on illegal recruiting schemes and start your affiliate marketing business today!
I'll leave this quote here:
If you want something you have never had, you must be willing to do something you have never done.
I hope this Club Cash Fund review has been useful to you and you will make the best possible decision.
Feel free share it with whoever you believe that will benefit from it!
If there's something else you want to know or you have any questions or would like to share your experience, please leave a comment below and I'll get back to you ASAP!
Whatever you do next, I wish you nothing but the best =)