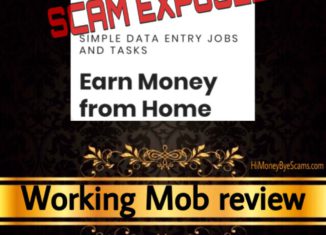 Welcome to my WorkingMob.com review!
Wondering if Working Mob is a scam or legit site? Will you make money by doing simple data entry jobs?
If that's what you want to know, I'm glad that you have found this Working Mob review because here I reveal the complete truth about this money-making opportunity.
You know, there are too many online scams, so it's great that you do your due diligence. That's the way to avoid scams and discover the legit way to generate passive income online!
To be straightforward with you, I am not promoting workingmob.com, so here you will not find any referral link. Instead, here you will find what others haven't told you about Working Mob.
WorkingMob.com review summary
---
Name: Working Mob
Website URL: workingmob.com
Price: Free to join
Founder: Hidden
Recommended? No
---
If you're sick of scams, check out my 1st resource to make a 4-digit monthly passive income HERE!
---
What is Working Mob about?
---
Working Mob (workingmob.com) is a site that claims you can make money by completing simple data entry jobs and tasks.
According to them, you can earn $1 per data entry line and you can also earn money by inviting other people to register.
Honestly, the first time I saw the Working Mob website, I didn't get good vibes because I saw a lack of important information and some unrealistic claims.
For example, they claim you can earn $1 per line, which makes no sense because data entry jobs pay way less than that for this kind of tasks. 

According to them, it's possible to enter 1000 entries per day by only working 2-3 hours, which sounds too good to be true because this is the same as saying that you can make $1000 per day without doing much work.
They even contradict themselves when they say that you can make $100 per 1000 entries because they first say that you can make $1 per entry, so 1000 entries would be $1000, don't you agree? 
When it comes to making money by referring others, they claim you can make 50% of their earnings, which doesn't make much sense either. 
I mean, where will your referrals' money come from? Will they take 50% of your referrals' earnings and give it to you instead of paying them all their earnings? 
Everything they say makes no sense and it doesn't really surprise me because I have come across lots of websites like this one. Many of the websites that make high-income claims end up being scams, and Working Mob is no different.
It's possible to make the kind of money they talk about, but not the way they say. It's not possible to earn $500 per day with a job and it's definitely not possible to make $500 the same day you get started.
The stats on the workingmob.com site are also fake because workingmob.com is a new site, which means that it's impossible for a site like this to have that big amount of members. They haven't even paid a dime to their members so I'd take those stats with a grain of salt.
The reason they lie about their site stats is to gain credibility. They think that people will be more likely to register if they believe that workingmob.com is famous and has paid millions.
But there are too many red flags that confirm it's completely fake and does not work for people like you.
Sick of scams? Want to make passive income every day?
Check Out My FREE Earn Money Online Guide Here!
Does WorkingMob.com really work?
---
Working Mob only works for the people who have created it. It was not created to help you make money.
Let's see what it will happen if you try it out.
In order to get started, you have to complete a form with your name, email address, password and country. 
After that, you get access to the members area, where you will find your referral link. They do not even send you a confirmation email, which is a red flag because legitimate websites or companies always send emails after registration.
Not only that, they don't even give you the option to change your password or request a new password in case you don't remember it. 
Once you're inside the members area, you can see that your account balance is at $5, but they don't allow you to withdraw it because the minimum payout threshold is $100.
And what about the data entry jobs? There are no jobs inside the platform! They don't even tell you how to get started, which is another red flag.
Honestly, their members area looks quite basic and unprofessional. After seeing it I concluded I could not take it seriously.
Why do they want you to share your referral link if they don't provide any jobs? Why do they want members to promote workingmob.com if there are no jobs?
People who sign up are looking to earn money with simple jobs, so how do you think they will feel after seeing that it's different from what they were told? I personally would feel ripped off after seeing that Working Mob doesn't live up to its promises. 
What does Working Mob want from you?
---
If Working Mob is free to join and doesn't offer any jobs, then what's the point? Why do they want you to share your referral link?
The creators of Working Mob want you to promote it because they want as many people as possible to register.
The more people who sign up, the more email addresses and passwords they can collect. So the more information they get, the more they can profit.
In other terms, their main goal is to make as much money as possible off your personal information. 
They will use your email address to send you spam emails about fraudulent websites or files infected with malware. They will do the most to profit at your expense.
Also, they will sell your personal info to other scam artists who will do the same. This is very dangerous because your personal information can fall into the wrong hands, which can put you at risk for identity theft.
And that's not all! They will also use your information to steal your personal accounts. 
For example, they will try to get access to your PayPal account by using the email address and password you provide them with. So I recommend that you add extra security to protect your accounts.
Lack of important information
---
The fact that workingmob.com doesn't provide any information about the owners or whoever is running the website, is a big red flag because it indicates a lack of transparency.
This is very common among scam sites, so I was not surprised to see that workingmob.com doesn't provide this kind of information. Scammers are not honest about who they are because that's the way they don't get caught.
They know that if they revealed their real identities, they would have to face the negative consequences of ripping people off, so they avoid showing who they are because they don't want to face anything. They just want to take the money and then hide.
Apart from that, they don't offer any contact information. This is another red flag because it means that they don't want you to get in touch with them.
If they really wanted to help you, they would mention their email address, don't you think?
They have a section where you can leave a comment but the truth is that they never accept comments. The comments you can read on that section are fake, which means that they haven't been written by real members.
They haven't paid anyone so don't fall for those comments! The con artists behind workingmob.com are the ones who have written those comments and questions.
How do I know those comments are fake? Well, there are lots of scams like workingmob.com and all of them have the same fake comments. It makes no sense that members have posted those comments in multiple websites.
As you can see, the comments on workingmob.com and earnshot.com are the same:


"JemmaRicker" and "Lizzie_Crowley" are not real members and those comments are invented. EarnShot.com and WorkingMob.com are the same scam.
RECOMMENDED: Check Out How I Make A 4-Digit Monthly Income Here!
WorkingMob.com review – Is Working Mob a scam?
---
After everything I have seen, I have to say that Working Mob is a scam that will not benefit you in any way.
There are too many red flags for me to take this site seriously: the hidden owners, the fake comments, the lack of contact information, their contradictions…
Another red flag I want to point out is the fact that they don't provide any legal pages like privacy policy or terms & conditions.
I have reviewed hundreds of websites and have realized that the ones that don't provide any legal information tend to be scams.
Because of this, I decide not to get involved with this kind of websites. Why give your information to people who are not transparent about how they are going to use it? It's not worth it!
Oh, and the testimonies on their homepage are also fake. People behind workingmob.com found those pictures on free websites and used them to create fake testimonials.
You see, if workingmob.com was legit, don't you think there would be real positive Working Mob reviews out there? All the workingmob.com reviews I have found are negative.
People who are sharing their referral links are doing it because they think they will get paid, but it's actually very dangerous because it's a complete waste of time and money. 
What you decide to do is up to you, but my final conclusion is that I highly do not recommend WorkingMob.com.
Want to know what really works?
---
There are too many scams out there, but the good news is that there are legitimate programs too.
If you want to leave the ugly scams behind and are committed to making a legitimate income online, it's best that you build your online business.
I'm glad that I came across affiliate marketing, which is a legit business model that has allowed me to earn passive income every day. This means that there are days where I make money without having to be actively working.
This business doesn't require you to create your own products and you will not even have to promote the same as everyone else. This is not MLM or recruiting.
Instead, you will be able to choose from thousands of products & services to make money from because there are lots of affiliate programs out there. 
As long as you choose a topic you are passionate about, you'll enjoy the process!
I'm living proof that this business works, as you can see here: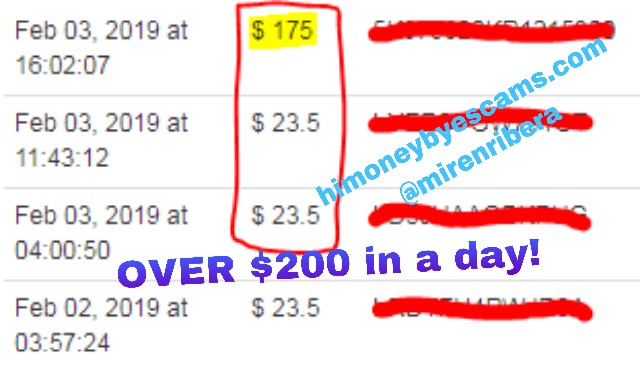 I believe anyone who learns how this business works and takes action can make this happen. With hard work and dedication, I believe anyone can succeed.
If you want to learn how it all works, I invite you to read my free guide here: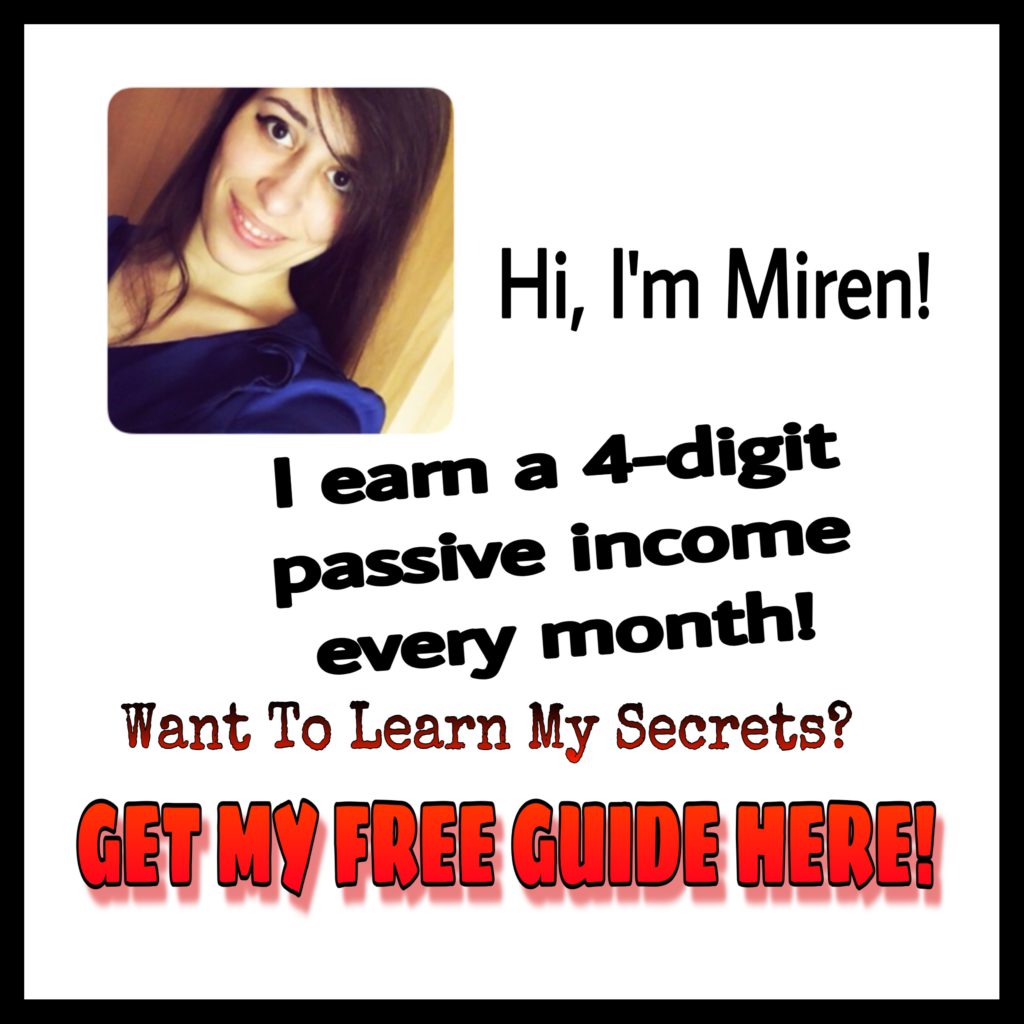 You see, my guide is FREE (just click here to start reading it), so you can ensure this business is right for you for 0 risk! You have nothing to lose and a lot to gain =)
Oh, and don't you worry if you ever feel lost or stuck during the process, since you will see how you can receive help and support from me and other affiliate marketers.
Stop wasting your time on scam websites and start your affiliate marketing business today!
I'll leave this quote here:
If you want something you have never had, you must be willing to do something you have never done.
I hope this WorkingMob.com review has been useful to you and you will make the best possible decision.
Feel free share it with whoever you believe that will benefit from it!
If there's something else you want to know or you have any questions or would like to share your experience, please leave a comment below and I'll get back to you ASAP!
Whatever you do next, I wish you nothing but the best =)