Will BonusJunkies.co scam you? Or is it a legit influencer network? Is it a good idea to give it a try?
No matter the questions you have, this BonusJunkies review has all the answers.
You know, there are so many dangerous scams in the Internet, so I'm glad that you're doing your own research. 
That's the way to avoid frauds and find the legit way to make passive income every single day.
Before revealing all the truth about bonusjunkies.co, I let you know that this BonusJunkies review doesn't have any referral link.
Why am I not promoting BonusJunkies? Keep reading to find it out…
BonusJunkies review summary
---
Name: BonusJunkies
Website URL: bonusjunkies.co
Owner: Unknown
Created in: 31st March 2020
Cost: Free to join but can cost you a lot!
Who is it for? The owner
Do I recommend it? No, it's bogus!
---
If you're sick of scams, check out my 1st resource to make a 4-digit monthly passive income HERE!
---
What is BonusJunkies.co about?
---
BonusJunkies (found at bonusjunkies.co) is a website that works the same way as other websites I have reviewed. 
The second I saw the bonusjunkies.co main page, I knew I was in front of another too-good-to-be-true money-making opportunity because it looks like other websites I have reviewed.
But I still decided to do my research before making a final conclusion, since I like to find clear evidence to make a final decision.
BonusJunkies claims to be the #1 influencer network that can help you make $15-$25 per referral, which sounds awesome but very unrealistic at the same time. More on this later.
This platform also claims you get $30 after signing up, which sounds amazing because it can make people believe they can receive free money.
But if you sign up and try to withdraw those $30, they will not allow you to do it. So BonusJunkies is not the solution to getting money today.
There are people who are joining this platform because it's free, so they think that giving it a try has 0 risks. 
However, I have found lots of free-to-join websites that promise you the world and end up being scams. There are so many different scams out there, and not all of them ask you for money.
BonusJunkies is not even a great site to improve your finances because it doesn't work as advertised. It's simply a copy of other websites that I have reviewed, like PulseBucks, ShareCash, CashInfluence, EZBucks, ZoanCash, CloutBucks, SocialBounty, PaidLeaf, Earn And Go… 
I have even lost the count of the number of websites that work the same way as BonusJunkies, there are too many of them… 
When there are too many sites that work the same way, you can conclude they're nothing new or special. 
BonusJunkies definitely does not tell you everything you need to know, want to know what they're hiding from you? Let's see!
How BonusJunkies.co really works
---
BonusJunkies.co works in a way that I'm sure you will not like because it doesn't work to help you make money.
Yes, if you get referrals, clicks and complete tasks, you will see your bonusjunkies.co account balance increase and increase, which can get you really excited.
But is that money real? Are you really making money or is it all fake? When you want to determine if a company is legit or a scam, you need to know how it's making money and whether or not it can last long-term.
In the case of BonusJunkies.co, there's no way the owners can profit and pay members & everyone behind it. Why? Let me explain.
They claim to pay $15 per referral, which is not possible because they're not making any money when people sign up. Everyone is joining for free, so how can they afford to pay $15 per referral? They cannot!
When it comes to paying $2 per every person who clicks your link, it's not possible because they're not getting paid when people visit bonusjunkies.co. There are no ads on BonusJunkies, which means that the owners are not earning any money for visitors.
They also claim to pay $60 per survey/task, which is a lot if we compare it to how much legit GPT (Get Paid To) websites are paying. Legit sites pay about $2 or less for each task, all sites that claim to pay a lot for doing very little end up being scams.
I mean, who on Earth would pay $60 for entering a phone number? Who would pay $60 for filling out a form? That's something that most people can do, don't you think? So there's no way they can afford to pay that amount of money.
That's not all! If they get paid as much as $2 for every task you complete, they definitely cannot afford to pay $60/task because they're making waaaay less than that. If they had to pay $60 per task, don't you think they would go into huge debt?
No info about the creators
---
What about the transparency of the owners? In my opinion, they lack transparency and that's something that I dislike.
They don't show up and they don't even mention their names, which means that they're trying to hide who they really are.
If they have created a top influencer network, why don't they have the courage to reveal their identities? Because they know damn well that BonusJunkies.co is not even an influencer network.
Scammers usually hide their identities because they don't want to get caught, sued or reported. They want to get away and keep creating frauds without paying for the negative consequences of their crimes.
You see, they ask for your personal info but they're not transparent about themselves, so don't you think it would be unfair to give them your real info?
They don't even mention if they have websites or social networks, which is another red flag because nowadays most people have social network profiles.
I also noticed that BonusJunkies.co has no social media presence. They have no pages or profiles on the main social networks like Twitter, Facebook and Instagram. This is definitely a red flag because it means that they don't practice what they preach.
The creators of this platform want you to promote BonusJunkies on social media when they're not promoting it themselves. They basically want you to do all the work without compensating you, which is very unacceptable and unfair!
So I definitely cannot trust a website whose owners are dishonest.
Sick of scams? Want to make passive income every day?
Check Out My FREE Earn Money Online Guide Here!
Lies about their story
---
On the about page for BonusJunkies.co, there's a story about this platform where they claim it started in March 2015 in Amsterdam.
But the truth is that BonusJunkies.co didn't exist in 2015, not even 2019! I visited a reliable website called whois and guess what I found? That the bonusjunkies.co domain name as registered yesterday (as of this review), 31st March 2020!
So how can we trust a website that lies about the time it has been around? The fact that it's very very new is an indication that they haven't paid anyone and that all their stats, testimonials and payment proofs are fake!
I mean, there's no way a website that has only existed for a day (as of this review) has paid members because nobody gets paid on their first day.
And the truth is that BonusJunkies does NOT PAY because they're lying about everything!
It's another name for the SurveyJunkies.co scam
---
Something very important that you need to know is the fact that BonusJunkies.co is just another name for the SurveyJunkies.co scam. If you visit surveyjunkies.co, you'll be redirected to bonusjunkies.co.
In other terms, SurveyJunkies was the old name for this platform and I can prove it. If you observe the main page, the payment proofs and video testimonials, you can clearly read "SurveyJunkies"!
Below you can see what I mean:
The reason they changed from SurveyJunkies to BonusJunkies is that there are so many negative surveyjunkies.co reviews and complaints, so they think that calling this platform BonusJunkies will mislead more people.
I believe that the people behind BonusJunkies are the same individuals who created other scams like RewardDollars.co, which used to be called InboxDollar.co.
You see, these con artists change their scams names and create new websites that work exactly the same way because they think that that's how they will be able to keep ripping people off.
Here you can read some real SurveyJunkies.co reviews:
The reason I believe these reviews are important is that BonusJunkies members will experience the same as SurveyJunkies members.
It's clear that BonusJunkies has not paid anyone and it's only a new name to keep misleading & scamming people.
The owners of this platform haven't paid anyone, they don't even provide real contact information. If you send them an email, they won't receive it because their email is fake, so you cannot expect a response from them.
I'm sure you agree that a legitimate company wouldn't lie about their email address or contact information. So it's obvious that the owners of BonusJunkies don't want to help members.
I also want to point out that they send payment confirmations just to mislead members even more. These fraudsters want members to believe they'll get paid just to get them to keep spreading this scam. But the payment date comes and members don't get paid, that's when many of them start worrying and suspecting they've got ripped off.
Will BonusJunkies.co scam you?
---
BonusJunkies.co was created for the owners to steal people's personal data and profit from it.
These fraudsters will not hesitate to sell your email, password & other information to other scam artists and hackers, who will do the same.
They also want you to complete tasks and surveys because they require you to visit other fraudulent sites and give away your info, not to mention that they also want you to install apps that are filled with malware, which can harm your device!
But that's not all! They will also use your email and password combination to get access to your personal accounts (gmail, paypal…) and take all your money and information. 
This is very dangerous because it means that your information can fall into the wrong hands, which can get you into huge trouble because these scammers can leave you with nothing, they can even steal your identity.
There are so many dangers associated with using BonusJunkies, so I personally won't be wasting time on this fake site.
Let's sum up the scam signs:
Fake testimonials

Hidden creators

Fake payment proofs

Unrealistic payouts

Fake contact information

Lack of legal information

Fake story

It's the same as other known scams
Just the fact that it's the same as SurveyJunkies is enough to conclude that BonusJunkies is not legit. It's not even legal because they don't provide any terms or privacy policy page.
Many of the people who fall for sites like this end up feeling guilty and ashamed for having told their family members & friends to join. So BonusJunkies is not only bad for your finances, it's also bad for your emotional health.
What you end up doing depends on you, but my final conclusion is that I highly don't recommend BonusJunkies.co.
Bye scams! Here's how I earn money online every day!
---
There are plenty of GPT websites that are legit, websites that pay you for completing tasks and surveys, but want to know why I don't recommend them? Because they cannot help you earn much money, only pocket money. 
And you're here to make waaay more than you earn with your job, right?
That's why my suggestion for you is to build your online business using the affiliate marketing business model.
This is the same business model that I have been using to earn passive income every day. Yes, sometimes I make money when I'm not actively working!
But don't get me wrong, this is only for people who are willing to put in the effort and time. There's no success without smart & hard work!
This is a newbie-friendly business model where you don't need to create your own products. You write & talk about something you're interested in that can also help other people, and when someone buys the solution you earn commissions! =)
Here are my top 3 reasons to use affiliate marketing:
Because it enables you to make passive income

Because you will have a great time writing/talking about something you have a passion for

Because it allows you to work from anywhere
I'm living proof this business works, as you can see in one of my payment proofs: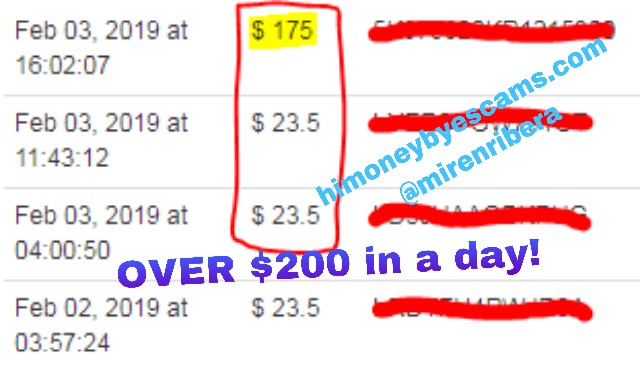 If you're willing to learn and take action to make a full-time income online, I invite you to check out my FREE guide here: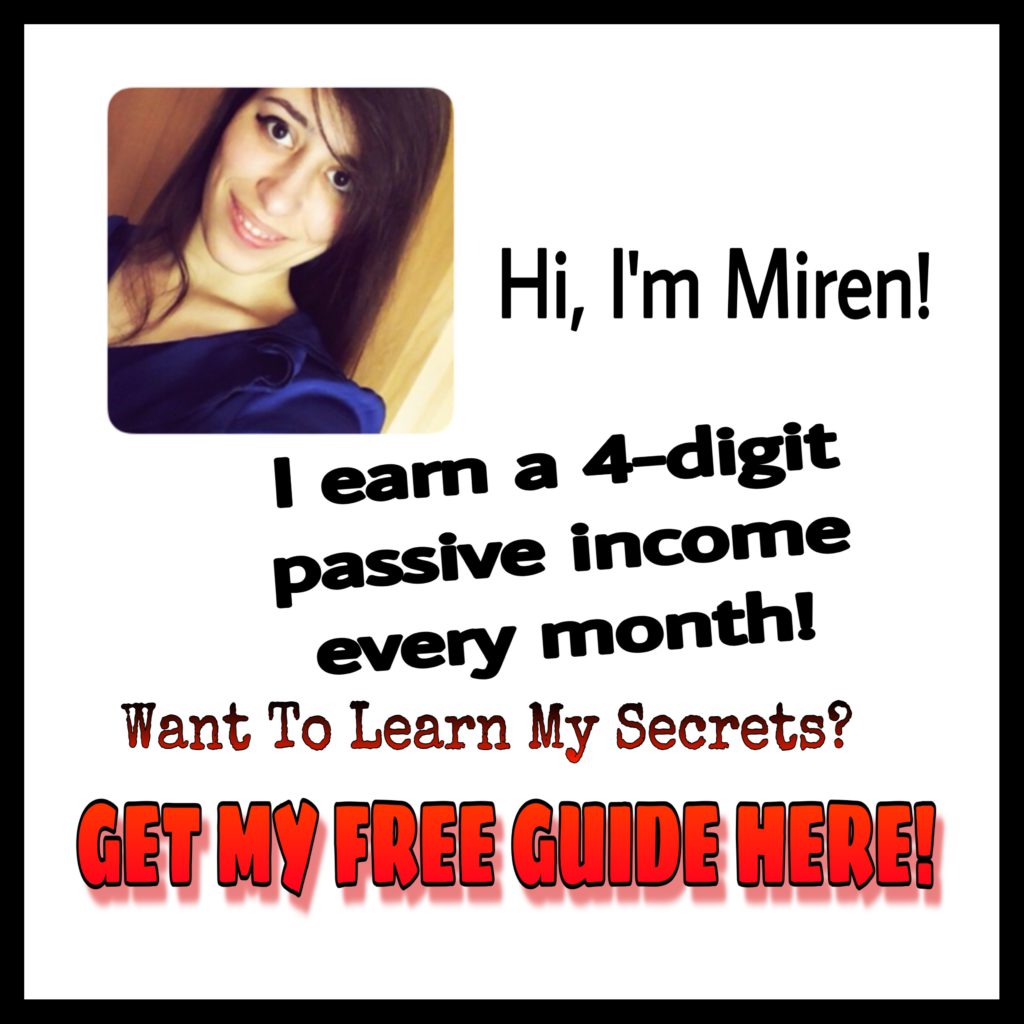 My guide is FREE (no login information required, just click here to start reading it), which means that you have nothing to lose and a lot to gain 🙂
If you read my free guide until the end, you will learn how you can start today for free, what training & tools I have used, the reasons this method works, proof that it works and so on. 
You are definitely not alone in this because you will be able to receive help from me and other affiliate marketers. All the details in my guide!
Leave the scams behind and get your affiliate biz started today!
I will leave this quote here:
If you want something you have never had, you must be willing to do something you have never done.
I hope this BonusJunkies.co scam review has been helpful to you and you will make the best possible decision.
Feel free to share it with whoever you believe that will benefit from it!
If there's something else you want to know or you have any questions about or would like to share your experience, please leave a comment below. I love hearing from you all!
Whatever you do next, I wish you nothing but the best =)