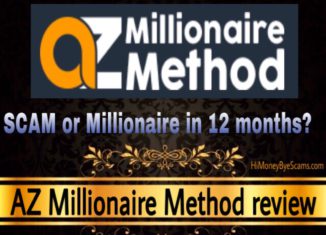 Welcome to my AZ Millionaire Method review!
If you are looking for a real azmillionairemethod.com review because you are wondering if this is a scam or legit system, you have come to the right place at the right time!
There are too many frauds online, so I'm glad that you have decided to do your own research before making another purchase.
That's the way to avoid scams and discover the genuine way to make passive income every single day!
When it comes to AZ Millionaire Method, there's some important information that they haven't told you, so keep reading to find what they are hiding from you!
AZ Millionaire Method review summary
---
Name: AZ Millionaire Method
Website URL: azmillionairemethod.com
Launched in: March 2019
Owner: "Ryan Ford"
Price: $37 + upsells
Recommended? No
---
If you're sick of scams, check out my 1st resource to make a 4-digit monthly passive income HERE!
---
What is AZ Millionaire Method about?
---
Today when I was opening some emails, I opened one of them that had the link to the AZ Millionaire Method sales page, so I thought I would check it out to see if this product would be worth it or another scam to avoid.
Honestly, I didn't like the name of the product because I have realized that many of the products that have the word "millionaire" on their name end up being scams.
However, we can't judge a book by its cover, so I took the time to do my homework before coming to a final conclusion.
According to the spokesman, 3 people have made $1,000,000 online within 12 months, all thanks to an every-day website.
Those people didn't have any special skills and didn't have to dedicate much time to earn that money. They made that money with ease in their spare time, according to the spokesperson.
After hearing that, I thought that I was in front of a get-rich-quick scheme because saying that some people haven't had to work hard to become millionaires is what I have heard in various sales videos for scam programs.
Also, he claims you can start making money the same day you get started, which sounds very unrealistic because this is not how making money online works.
No matter the method you use, when you are starting out with no experience or skills, you cannot expect to start earning money right away. So when you hear something like that, start suspecting they are trying to scam you.
So what's AZ Millionaire Method really about? It's about making money with the Amazon associates program a.k.a. the Amazon affiliate program, which means that you will earn commissions when other people buy Amazon products through your affiliate links.
This is actually a legit way to make money online, but AZ Millionaire Method is no different than other courses and products that teach the same thing. 
The spokesman basically tells you everything you would like to hear to get you excited and make you purchase this product, but he doesn't tell you what you need to hear. The whole sales video is pure hype.
AZ Millionaire Method is no different than these other ClickBank products I have reviewed in the past:
RECOMMENDED: Learn How I Make a 4-Digit Monthly Income Here!
How AZ Millionaire Method really works
---
The sales presentation for AZ Millionaire Method is quite misleading because it's been created to make you believe that you are getting some kind of system that can help you start making affiliate commissions the very same day you get started, but it's nothing like that.
If you purchase this product, you will not get a system that you can activate to start making money. Instead, you will get some PDFs and video training about making money as an Amazon affiliate.
It's completely possible to earn a full-time income as an Amazon affiliate and there are many people who make their living this way, but it doesn't work like "Ryan" (the spokesman) has told you.
First of all, you need to get approved as an Amazon affiliate because that's how you can get your affiliate links for the products you want to earn money from. This is something that takes more than a day, so this is one reason it's not possible to start earning money the first day.
Second of all, you need to find the way to drive traffic to your affiliate offers, and this is something that takes time and even money. It depends on the way you try to get traffic. 
The fastest way to bring leads to your affiliate offers is to pay for traffic, but it's highly risky and not recommended for people who are on a tight budget.
Therefore, many beginners choose to spend time on creating valuable content to drive free traffic to their offers. Free traffic methods take more time than paid traffic methods, but they are less risky.
You see, learning how to do all this and applying what you learn takes waaay more than 10 minutes per day, so don't be fooled by scam artists who tell you otherwise.
Because of this, you cannot expect to make money within a short period of time, let alone becoming a millionaire within one year. 
Sure, you may earn some money with what you find inside the AZ Millionaire Method members area, but it will not help you make the kind of money they talk about. They don't provide anything special or new.
Are the video testimonials genuine?
---
So, what about the people who appear in the sales video and say that they have made a million dollars with AZ Millionaire Method?
They are not real members, so I don't believe what they claim. They are people who have got paid to recite the script that the owner of this product gave them.
In other words, they are Fiverr actors who are making money to record video testimonials.
This guy below actually did a video testimonial for another product called Spring Profits: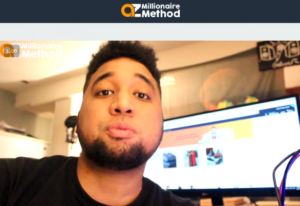 If AZ Millionaire Method were as awesome as they claim, don't you think they would provide real testimonials? The owner wouldn't have had to hire these Fiverr actors.
The fact that they are lying about the people who have succeeded is enough for me not to trust this product.
Can we trust Ryan Ford?
---
I personally don't trust Ryan Ford because he's not transparent about who he is and what you are getting with AZ Millionaire Method.
He lies about success stories, so who says that he's not lying about his identity? Who says he's a real person?
The fact that he doesn't show his face and he doesn't tell us how we can get in touch with him is enough for me not to give him my trust.
He claims to be a millionaire, so wouldn't he be enough confident and proud to show who he is? He's not doing anything to prove he's not a scammer!
In fact, it's not true that he has earned $20,000 his first week using AZ Millionaire Method, since the income proof he shows is from 2017 and this program has come out this month (as of this review).
As you can see, azmillionairemethod.com domain name was registered on March 2019:
Because of this, I don't believe that there are people who have succeeded using this product. It's recently come out, so it's still too soon for members to achieve success thanks to it.
From my experience, I can say that many ClickBank products are being promoted under fake names, especially the ones that promise you the world but deliver very little.
It actually makes sense that con artists don't reveal their real identities, since they would probably get sued or persecuted if they told us who they are.
How will they use your personal information?
---
Something that I want to point out is that they don't provide any privacy policy or terms & conditions page. This is something that actually got me surprised because most ClickBank products provide these legal pages.
I personally never get involved with products or websites that don't provide this information because the ones that are not transparent about what they do with people's email addresses or other personal details tend to use them for profit.
Many website owners actually collect people's information to sell it to other marketers or companies, so you need to be careful who you share your information with. I don't recommend that you share it with people who are not transparent about their motives.
RECOMMENDED: Check Out My FREE Earn Money Online Guide Here!
Is AZ Millionaire Method a scam?
---
Whether AZ Millionaire Method is a scam or legit depends on you. 
There are people who will consider it to be legit because they provide some training for your money.
But there are people who will call AZ Millionaire Method a scam because it's very misleading and doesn't live up to its promises.
Something that I want to mention is that it costs way more than $37, so if you buy it, you can expect to get bombarded with some upsells just after making the payment.
Most ClickBank products have upsells, and AZ Millionaire Method is no different. The owner/s just want to get as much money as possible, so they will try to get way more than $37 from you.
Apart from that, you also need to take into consideration that building this kind of business has other costs like website hosting or a domain name. 
I personally don't like the fact that they don't mention these costs because this is something important to consider before making a final decision.
With that said, AZ Millionaire Method is not a total scam because it's being sold on ClickBank, which indicates that you can get your money back if you purchase it but end up not satisfied.
In my opinion, a total scam would take your money without giving you the option to get it back, so I'm glad that AZ Millionaire Method is not the case.
After everything I have explained, you can do whatever you want but my final verdict is that I do not recommend AZ Millionaire Method.
Here's how I earn passive income every day
---
I actually earn money using the affiliate marketing business model, and I can say that I have to put in the effort and time to make passive income every single day. 
When I got started, I actually wasted my energy on get-rich-quick schemes that didn't work, but I'm glad that I realized that push-button systems or secret codes didn't work.
Affiliate marketing is a simple but lucrative way to generate a substantial income online, and many people have used it to achieve financial freedom.
With that said, the method you use to make money as an affiliate marketer is also important. It's definitely not the same to use paid traffic than it is to use free traffic. 
I personally use free traffic, which means that I don't need to risk hundreds or thousands of dollars to get visitors to my offers. Sounds cool?
To be completely transparent with you, I'm going to show you that I'm living proof that this business model works: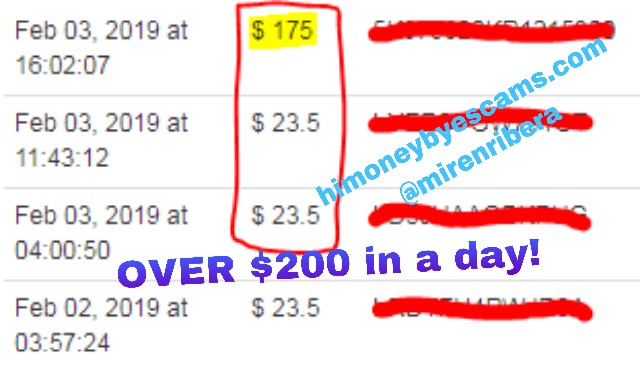 Not only that, I'm also going to prove that I'm a real person: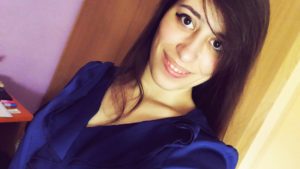 My name is Miren Ribera and we can connect on social networks like Facebook and Instagram. You see, I'm not hiding behind a screen like the owner of AZ Millionaire Method. 
There's a lot to say about the method I use to make passive income with affiliate marketing, so if you are committed to putting in the work and time, I invite you to check out my FREE guide here:
If you read my free guide, you will learn how I got started, the method I use, the training and tools I use, inspiring success stories…
There are lots of people who started from zero and have built successful businesses, so I believe anyone can do it. It's all in the mind, if you believe you can reach your goals and take action, you will.
Want to know what's cool? You can get started today for free! You will be able to check it all out and see how it works risk-free!
Not only that, my free guide also reveals how you can get my personal guidance and how you can get support from thousands of affiliate marketers, so don't be shy and ask questions whenever you need help!
I really appreciate the messages that I have been receiving lately. This message you can read below is from one of the +4,000 people who have decided to join me:
And now let me ask you: Will you keep wasting your time on low-quality programs? Or will you get on the right way to start your affiliate biz today?
CHECK OUT MY FREE EARN MONEY ONLINE GUIDE HERE!
I hope this AZ Millionaire Method review has been helpful to you and you will make the best possible decision.
Don't hesitate share it with whoever you believe that will benefit from it!
If there's something else you want to know or you have any questions, please feel free to leave your thoughts below and I'll get back to you ASAP! 
Whatever you do next, I wish you nothing but the best =)