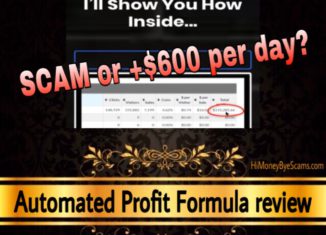 Welcome to my Automated Profit Formula review!
Are you wondering if automatedprofitformula.com is a scam? Or is this a legit system that can help you make over $600 a day?
If you have questions like this, I'm glad that you have found this post because here you will find all the answers.
You already know that there are too many frauds out there, so it's great that you're doing your own research. That's the way to avoid scams and find the legit way to make passive income online!
To be honest with you, I am not affiliated with Automated Profit Formula, so here you will not find any affiliate link.
This Automated Profit Formula review will show you how this program really works and whether you can benefit from it or not.
Automated Profit Formula review summary
---
Name: Automated Profit Formula 
Website URL: automatedprofitformula.com
Owner: Vick Carty and Art Flair
Launch date: June 2019
Price: $19.95 + upsells
Recommended? No
---
If you're sick of scams, check out my 1st resource to make a 4-digit monthly passive income HERE!
---
What is Automated Profit Formula said to be?
---
The moment I came across the Automated Profit Formula sales page I thought this program would be similar to the other programs that promised more than what they delivered.
But I didn't want to come to a final conclusion without taking the time to do my homework and know what this program is really about.
According to Vick Carty, this system only requires you to work from 2 to 3 hours every day to make over $600 per day, which is the kind of money that Vick claims to have earned with this method.
It's said to be a done-for-you system that can help you profit on autopilot. Sounds amazing, doesn't it?
I know that it's very easy to get excited after hearing this kind of claims because Vick makes the process of making big money online sound easy and fast.
You apparently don't need any previous experience or special skills to make money with this system, not to mention that it can supposedly make you money without doing much work.
So is this the system that will help you quit your job soon? I mean, if you could at least earn $100 per day, that would be good enough, right?
Or is there something that you haven't been told that you need to know?
The truth is that Vick is an exprienced marketer so he knows how making money online works, and he also knows his formula to earn hundreds of dollars per day. 
But when it comes to newbies, it's a different story because there's so much to learn and apply before you reach the point where you're making a considerable amount of money.
The truth is that sales pages like this have the purpose of selling the product, so the sales page and video are full of anything that sounds good. They definitely don't tell you everything you need to know because if you really knew how it works, you probably wouldn't buy the product.
You see, if making an income online was that easy, then everyone would be already doing this. There would be less people looking for real ways to make money online.
RECOMMENDED: Check Out How I Make A 4-Digit Monthly Income Here!
Does Automated Profit Formula really work?
---
Automated Profit Formula doesn't work like the sales page advertises because it's not a done-for-you system that can make you money on complete autopilot.
Most beginners who purchase the product will not make money fast because they first need to learn how it really works and then apply what they have learned, not to mention that it's also necessary to work from the mistakes. Not everything works well the first time you try it.
Apart from that, Vick doesn't mention how much he has spent to make those thousands of dollars, which is something that should be taken into consideration because it's something we need to know to estimate the net profit.
I mean, it's not the same to make $600 in commissions every day than it is to make $600 in profit every day because sales and profits are not the same thing.
The screenshots that Vick shows in the sales video it's the amount of money he makes in sales, but he doesn't talk about the net profit, which depends on his expenses.
For example, someone can make $600 per day but spend $400 per day, which means that the net profit would be $200 per day. See the difference? 
That's the reason I don't like sales pages like the Automated Profit Formula sales page. They always talk about making huge amounts of money but they never mention how much it's required to spend to make that money.
They act as if generating a big income didn't require you to spend much money, when in reality it can cost you more than you think!
How Automated Profit Formula really works
---
If you decide to purchase Automated Profit Formula for $19.95, you'll get access to their members area where you will find 3 sections called Pro, Gold and Platinum.
Each section has training videos about making money with affiliate marketing, email marketing and how to create your own products. There's a lesson for each day, but you can't skip any lesson because every lesson is available the same day.
As you can't see, there are way more than 3 steps. That's why you can't believe those sales pages that claim there's not much work to be done.
In my opinion, I think it's great that they release a lesson per day because that's the way that beginners will not get overwhelmed. 
However, this is not good for marketers that are more experienced or advanced because they cannot skip any lesson, so they would have to watch videos about things that they already know, which can get boring and feel like a waste of time for them.
Another thing that I don't like is that if you want to take a look at all the lessons to decide whether or not this program is for you, you will not be able to get a money back guarantee because there are lessons for way more than 30 days, and they only offer a 30-day money-back guarantee.
Apart from that, you also get access a Facebook group and live Q&A sessions, so you'll be able to ask them questions about the training and will also be able to listen to other people's questions and opinions.
As you can see, this is not a done-for-you system that can make you money on autopilot because if you don't watch the videos and do what they tell you, you will not earn any money.
Well, there's no guarantee that you will make money even if you follow the training. You will learn something new, that's for sure.
The real cost
---
Something that I dislike about this kind of products is that they are not transparent about how much money you will have to spend to make the kind of money they talk about.
Like I said before, they usually talk about how great it is to earn hundreds or thousands of dollars within a short period of time, but they don't tell you how much they have had to spent to make those sales.
You can't expect to make huge amounts of money by only spending $19.95 because there are tools that you will have to invest in.
For example, if they show you how to build your email list, you will have to invest in an autoresponder, which can cost you a monthly fee of at least $19. And note that the more subscribers you get, the more it will cost you.
Apart from this, you also need to know that, after paying the $19.95 fee, they will bombard you with these 4 upsells that cost over $400.
Upsell 1 – Copy & Paste templaces ($47). These are some templates of landing/squeeze pages that you can use, so you will not have to create your own pages.
Upsell 2 – IM Traffic Academy ($147). This one includes some training on how to get traffic, which is very important to get people in front of your offers.
Upsell 3 – VIP Bootcamp ($197). This upsell gives you access to monthly live calls that you can listen to all the times you want. 
Upsell 4 – MMO Bundle ($27). This is a package that includes all their best launches and offers that you will be able to promote as an affiliate.
In my opinion, before deciding whether or not to buy these upsells, it's important to determine whether the front-end offer works for you. That's why I don't like the fact that they try to get you to buy these upsells before you get the chance to try the main product. 
Sick of scams? Want to make passive income every day?
Check Out My FREE Earn Money Online Guide Here!
Lack of important information
---
Another red flag thar I have found is the fact that they don't provide any legal information, such as a privacy policy or terms & conditions page. 
They have a little menu at the bottom of the page but it doesn't work. I clicked on it and I got taken to this other page:
This is an indication that there's no way to know the information contained in the legal pages, which is a big red flag because those pages have information that you need to consider before giving them your personal details.
I mean, how are they going to use your email address or whatever information you give them? What are their rules? 
I personally don't like to get involved in websites that don't have a privacy policy or terms page because those kind of websites tend to be fraudulent. A legal program or company should provide one of these pages: disclaimer, terms & conditions or privacy policy.
Automated Profit Formula review – Is Automated Profit Formula a scam?
---
I don't consider Automated Profit Formula to be a scam because you get some valuable training for $19.95.
However, there are people who will consider it to be a scam because of the misleading sales page & sales video. They make this program sound like it's what you need to make money on autopilot without having to do much work, when in reality it takes time and effort to make money.
They also make it sound like this is a money-making opportunity that doesn't require you to invest much money to start making money, when the truth is that you will have to invest some hundreds of dollars before you start making sales.
Even though they have a 30-day money-back guarantee, this is not risk-free because you cannot make this program work within 30 days so they don't give you much time to decide whether or not this is for you. 
Also, the fact that you will be required to invest in some tools like an autoresponder is also another reason this is not risk-free.
I think Automated Profit Formula is good for the newbies who can afford to invest some hundreds of dollars and have the time to go through the training and take action every day.
With that said, I don't like their lack of transparency when it comes to the sales page and the lack of information when it comes to the legal pages. 
What you decide to do is up to you, I hope this Automated Profit Formula review was insightful.
Final verdict: I do not recommend Automated Profit Formula.
A newbie-friendly method to make passive income every day
---
I personally use the affiliate marketing business model to make passive income online, so I know that this business works.
This is one of the business models included in the Automated Profit Formula training, but the platform where I learned how to make this business work is more newbie-friendly because it's a platform that includes it all.
So don't you think it's best to have a platform where you can get the training, tools and support you need, instead of having to create multiple accounts on different websites to get everything?
Another great thing about this is the fact that you can make sure this is for you without spending a dime! That's right, you can get started for FREE!
Like I said, I earn commissions on a daily basis. There was a day that I earned over $200: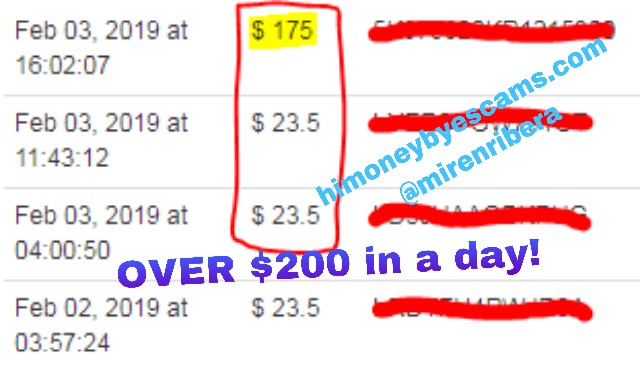 If someone like me can do this, I believe anyone who takes action can do it too. As long as you are willing to follow step-by-step directions and never give up, you can make it happen.
If you are interested in learning this method I use and where you can get started today, get my FREE guide here: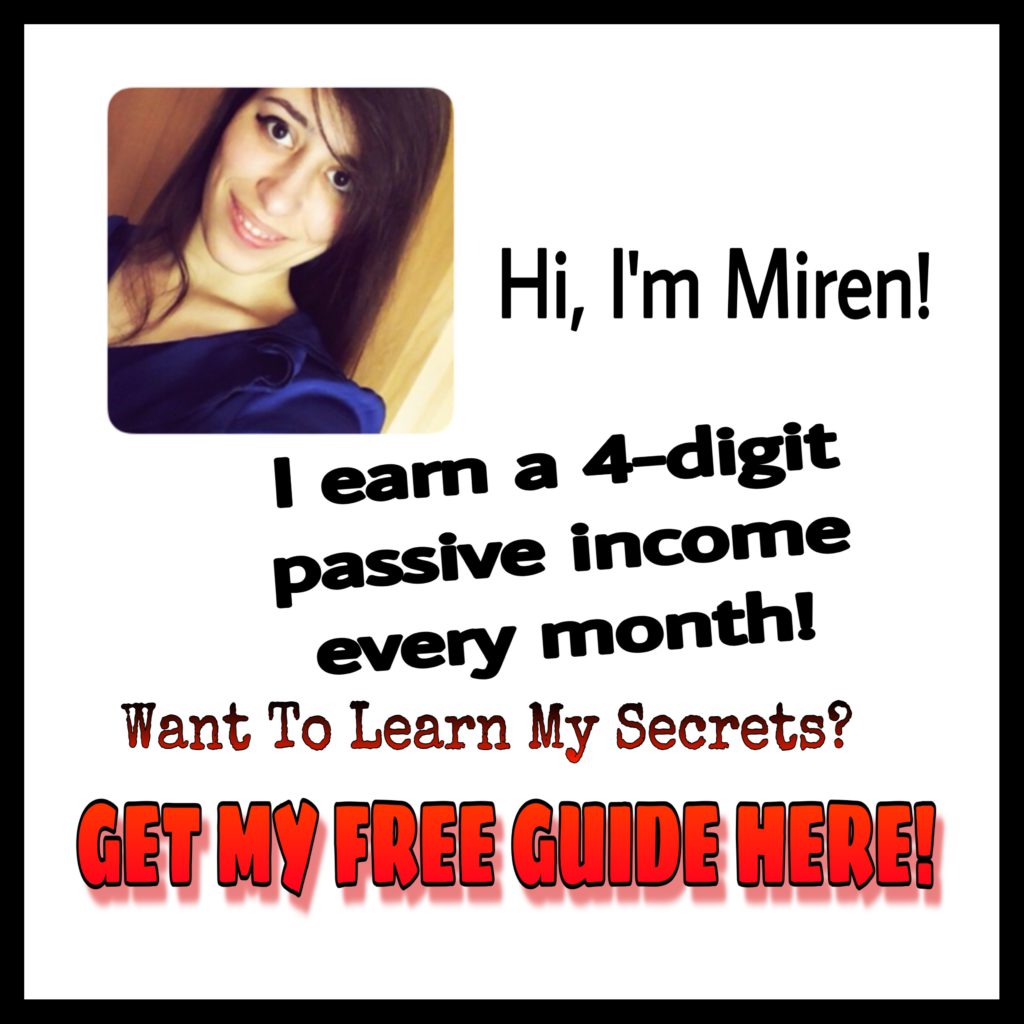 Like I said, my guide is FREE (just click here to start reading it), so you have nothing to lose and a lot to gain =)
Stop wasting your time on low-quality programs and get the real deal today!
I'll leave this quote here:
If you want something you have never had, you must be willing to do something you have never done.
I hope this Automated Profit Formula review has been useful to you and you will make the best possible decision.
Feel free share it with whoever you believe that will benefit from it!
If there's something else you want to know or you have any questions or would like to share your experience, please leave a comment below. I love hearing from you all!
Whatever you do next, I wish you nothing but the best =)