Welcome to my AliProfits system review!
Is AliProfits a scam system? Or can you really earn $500 per day with aliprofits.com?
If that's what you're wondering, I'm happy that you have found this Aliprofits review because here I reveal how this system really works.
As you already know, there are too many scams waiting to take your hard-earned money, so it's great that you're doing your due diligence. That's the way to avoid scams and find the genuine way to make passive income every day.
To be straightforward with you, I am not associated with AliProfits, which means that you will not see me promote this program.
Here you will find everything you need to know about the AliProfits system, so you will be able to make an informed decision by the end of this post.
AliProfits system review summary
---
Name: AliProfits  
Website URL: aliprofits.com
Owner: "Shawn J"
Best for: The owner and affiliates
Price: $37 + upsells
Recommended? No
---
If you're sick of scams, check out my 1st resource to make a 4-digit monthly passive income HERE!
---
What is AliProfits about?
---
Someone sent me an email about this AliProfits system, so I thought I would check it out to see if this one was worth it or a scam like the others.
The second I saw the sales page, I didn't get good vibes because of the red flags I saw. The AliProfits sales page is very similar to other scam pages because it has some red flags.
For example, they claim you can make $500 per day, which is the kind of money that is being advertised in many sales pages for get-rich-quick schemes.
I mean, it's possible to make $500 per day but it's not as easy or fast as these sales pages advertise. They usually talk about making hundreds of dollars per day without doing much work, which is very unrealistic.
With that said, I decided to do my homework and take a deep look at the system before reaching a final conclusion.
According to the spokesman, "Shawn", you will be able to start making thousands of dollars per day starting today, like clockwork. And you only need to work 30 minutes to make this system work.
It doesn't really matter if you have previous experience or technical skills because this is a done-for-you system that makes money on autopilot and works for anyone.
Doesn't it all sound awesome? It really sounds like a dream come true, don't you agree?
Well, the truth is that it sounds like the typical get-rich-quick scheme that doesn't work. I've heard these claims lots of times in other sales pages for products that were low-quality or scams.
The spokesman basically tells you what sounds great to lead you to believe that this system will solve your money problems, when in reality it will make you spend more money than you earn.
Don't you think that there would be more people who would be doing this, if making money online was easy or quick? Why haven't most people quitted their 9 to 5 jobs if they can make thousands of dollars by only working 30 minutes a day?
So Aliprofits sounds too good to be true, don't you think?
How does the AliProfits system really work?
---
The AliProfits system does not work as advertised because it's not a system that was created for you to make big money. It was created for the owners and affiliates to profit themselves.
If you purchase it for $37, you'll be getting a guide on how to earn money with an ecommerce business model called dropshipping.
If you have never heard of dropshipping, it's about selling physical products that you don't own, which means that you don't have to stock them. You don't even have to purchase them before selling them.
After making a sale, you need to place the order with a wholesaler from AliExpress and then the product will be sent to the customer.
The process doesn't sound complicated, but there's a lot of things to do. It takes way more than 30 minutes of work per day.
You need to choose the products you want to sell, and with that comes researching prices and competitors too. Then you need to list them on your store and add descriptions & pictures.
Once you have listed the products, you need to drive visitors to your store because traffic, there are no sales to be made. So you need to find a way to get people to visit your store.
Note that you need to make sure that the people who visit your store are interested in your products because if the products are not relevant to them, you can't expect to make sales.
And that's not all! You need to take care of refunds, you have to deal with customer complaints, answer their questions… 
The problem with the AliProfits program is that they don't teach you how to bring traffic to your store, which is essential to make sales. No people in front of your products equals no money.
Sick of scams? Want to make passive income every day?
Check Out My FREE Earn Money Online Guide Here!
It's not risk free
---
Something I don't like about this kind of programs is that they are not transparent about how much it costs to make the amount of money they advertise.
They talk about making those thousands of dollars but do not say how much it's required to spend before reaching that level.
In this case, it costs way more than $37 to make the money they talk about because the guide they provide doesn't contain all the information you need to know.
So they will try to get you to spend money on their upsells. Yes, if you buy AliProfits, you will be hit with some upsells just after making the payment.
They will try to convince you that you need those upsells to increase or accelerate your profits, but I wouldn't take it that seriously because they have never been transparent about how this really works.
Apart from that, you also need to take into consideration the cost of building a dropshipping business. Most of the time, you'll need to invest in paid traffic to get visitors to your store. 
There's no guarantee that you will get a return on your investment, and it's not even possible to get a refund. 
Because of this, this business is not risk-free. They only give you the option of getting a refund for the first offer of $37, but that is because AliProfits is being sold through ClickBetter.
Has anyone succeeded with the AliProfits system?
---
In the AliProfits sales video we can see some people who report earning $15,000 within 30-60 days, which sounds awesome and definitely can get you excited about this system.
However, those testimonials are fake. They haven't made any money with this program and they haven't even purchased it. 
Not only that, the written testimonials are not real members either. For example, this woman is said to have made $8,597 on her first month, but this is not true and her name is not even Chloe F.

After doing my research, I have found out that her real name is Cori Michele and she has a YouTube channel. She's not a real member of AliProfits and she probably doesn't know that her image is being used as a fake testimonial.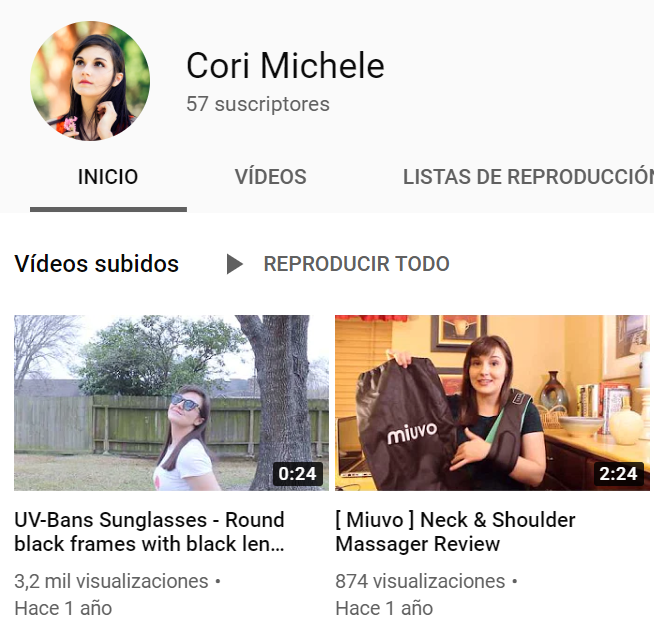 I could expose the other fake testimonials but I think you get the point. There's no one who has built a successful business with the help of AliProfits.
So please guys, don't be fooled by those fake testimonials! 
If someone had succeeded with this system, there would be some positive AliProfits reviews. But all the reviews I've found about AliProfits prove that this system does not work as advertised.
Can we even trust Shawn J?
---
We have been told that Shawn J is the creator of this AliProfits system, and he's said to be a successful Internet marketer who's making a killing online.
But outside of the AliProfits sales page there's nothing about him! So how can we believe in what he says?
He doesn't show any picture of him and he doesn't even mention how we can get in touch with him.
Not only that, he doesn't even say if he's on social media or if he has a personal blog/website. So how can we trust him if he does nothing to prove that he's not like the other scammers?
Shawn J is probably a fake name that the owner is using to avoid revealing his/her name. It's clear that he/she doesn't want us to know who we are dealing with.
I'm personally not surprised when I saw that they are not being transparent because I have seen lots of times in other similar scam pages. 
Scammers or unethical marketers tend to do this. They hide their real names to avoid facing the consequences of lying and deceiving people.
RECOMMENDED: Check Out How I Make A 4-Digit Monthly Income Here!
AliProfits system review – Is AliProfits a scam system?
---
AliProfits is a scam or not depending on your perspective.
There are people who won't call it a scam because you get something for your money and you will probably learn something about dropshipping from the generic guide they provide.
However, if you buy this program with the expectation that you will make money within a short period of time, then you will probably consider AliProfits a scam.
If you take the information on their sales page seriously, you will easily call it a scam because the sales page is very misleading and full of red flags like the fake testimonials, the fake owner, the false promises…
For me, AliProfits is not a total scam because it has a money-back guarantee, so if you have bought it, you can get a refund.
But that doesn't mean that I recommend it to you. If you take the time to read the little note at the bottom of the AliProfits sales page, you will conclude that members are not earning money.

The typical purchaser does not make any money using this system
So they're basically telling you that people are not succeeding with this system and that the testimonials from the sales page are fake. 
Because of this, I have decided not to waste my time or money on AliProfits system. 
Even though it's possible to get your money back, time never comes back. So AliProfits is not worth it for me. 
What you decide to do is up to you, but my final conclusion is that I do not recommend this AliProfits system.
Are you ready to start making real money online?
---
You know what? Some years ago I made money with dropshipping, but after finding a better business model, I decided to quit it.
This business model that I now use doens't require me to deal with refunds or customer complaints. And I'm not even required to spend thousands of dollars on advertising.
That's right, I know how to get free traffic to my site so I don't need to risk my savings! Sounds cool?
This business model is similar to dropshipping because you also get the chance to make money from other people's products. But the difference is that with this business you can also profit from other people's services and digital products.
I'm living proof that this business works and as you can observe below, there are days that I have earned over $200: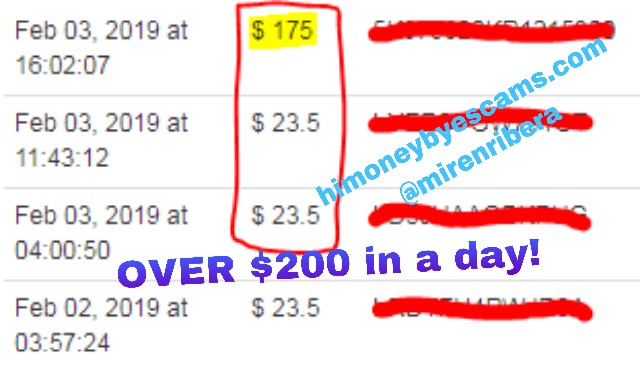 If you are someone who's committed to learning and taking action, I believe you can do this and more! I started with no experience and I don't even have any special skills. 
So if someone like me can do this, who says you can't do it too? You absolutely can!
If you want to learn more about how this business works, then you are in the right place because I have a FREE guide that you can read to discover how you can start today for FREE: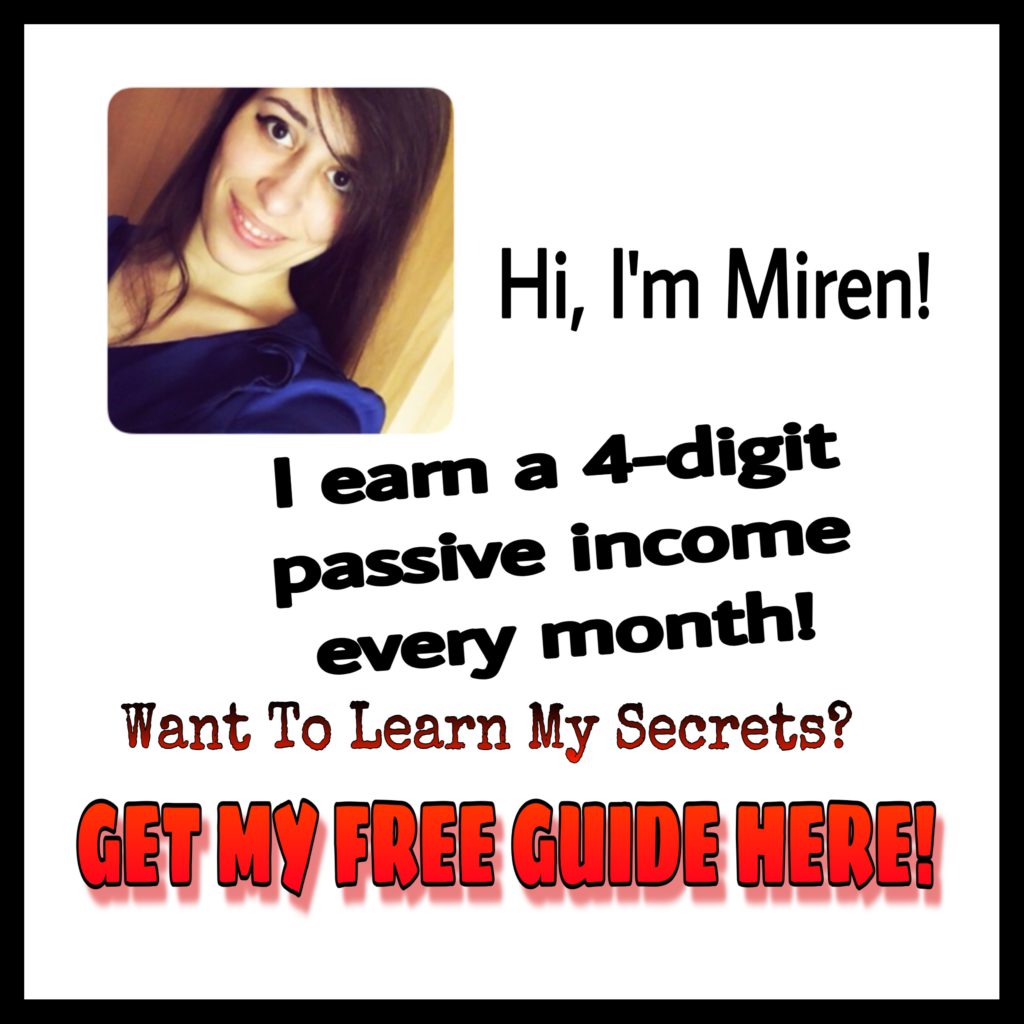 You see, my guide is FREE (just click here to start reading it), so you can make sure this is the right business for you risk-free! You have nothing to lose and a lot to gain =)
My free guide shows you why this business works, how you can start making passive income, proof that this business works…
Oh, and if you ever get stuck or feel lost, I have good news for you!
In my free guide I reveal how you will be able to get support from me and a community full of Internet marketers! You'll see how you always get your questions answered 🙂
Stop wasting your time on low-quality products and start your passive income journey today!
GET MY FREE EARN MONEY ONLINE GUIDE NOW!
I'll leave this quote here:
If you want something you have never had, you must be willing to do something you have never done.
I hope this AliProfits system review has been useful to you and you will make the best possible decision.
Feel free share it with whoever you believe that will benefit from it!
If there's something else you want to know or you have any questions or would like to share your experience, please leave a comment below and I'll get back to you ASAP!
Whatever you do next, I wish you nothing but the best =)