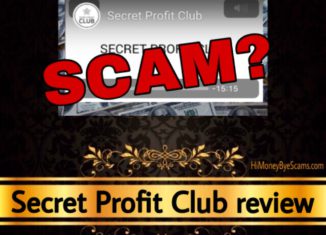 Welcome to my Secret Profit Club review!
Are you thinking if you should buy secretprofitclub.com? Or is it another ugly scam that will leave you with less money at the end of the day?
If that's what you need to know, I'm glad that you have found this post because here you will find all the answers to your questions about this Secret Profit Club system.
There are lots of frauds out there, so doing your due diligence is definitely the way to avoid scams and discover the legit way to earn passive income online.
To be straightforward with you, I am not affiliated with Secret Profit Club, so here you will not see any promotion of it.
Here you will find what's being hidden from you and what you need to know about this program to help you make an informed final decision.
Secret Profit Club review summary
---
Name: Secret Profit Club 
Website URL: secretprofitclub.com
Owner: "Jack Robertson"
Launched in: June 2019
Best for: The owner and affiliates
Price: $9 + upsells
Recommended? No
---
If you're sick of scams, check out my 1st resource to make a 4-digit monthly passive income HERE!
---
What is Secret Profit Club supposed to be?
---
The moment I saw the Secret Profit Club sales page, I didn't think it would be a great system because I had seen and heard their claims before.
I have come across lots of sales pages that promise you will make thousands of dollars within a short period of time, but they end up being scams or poor quality products.
But I didn't want to come to a final conclusion without doing my homeowork, so I did some intensive research to discover what this program was really about.
The spokesman claims you are one of the few lucky people who get the chance to access his revolutionary money-making system.
This system sounds so awesome because it's done-for-you, which means that you don't have to do much work to make it work.
Not only that, it can allegedly make you over $45K within the next 30 days. Doesn't it sound too good to be true? 
I mean, wouldn't it be enough for you to quit your job? 
However, they also claim you can make over $19K today, which doesn't equal $45K in 30 days. So take these claims with a grain of salt because it's pure hype!
I have reviewed systems that make outrageous claims like this, but saying that you can make $19,510 today is way too much lol. It really sounds like a get-rich-quick scam because making money online doesn't work that way.
It's completely possible to earn huge amounts of money online, but making thousands of dollars per day takes work and time, so don't be fooled by scammers who make it sound very easy and fast.
Secret Profit Club tries to convince you that you will start making money overnight to get you to purchase it. But their real goal is to make money themselves, so they basically tell you what you would like to hear.
They aren't being honest or transparent, which indicates that they don't really care if you benefit from their program or not. They're in it for their own benefit.
RECOMMENDED: Check Out How I Make A 4-Digit Monthly Income Here!
How Secret Profit Club really works
---
Secret Profit Club doesn't work as advertised because there's no way for a beginner or newbie to make thousands of dollars the same day they get started.
You can ask any successful marketer about it and they will tell you that they had to put in the effort and time to succeed. 
This is just like anything worth achieving in life because it takes work and time. Just because it's online, it doesn't mean it's going to be easier than if it was offline.
When you take this into consideration, you realize that products like Secret Profit Club are get-rich-quick schemes that don't live up to their promises.
The truth is that this is not even a system that works on autopilot because push-button systems don't really exist. There's no website or anything that you can use to get money on demand.
You see, they don't provide any information on how this system works. This is a big red flag because it's very common in scams.
It's so easy to boast about making thousands of dollars a day but then they don't provide any real proof.
Just the fact that the spokesman doesn't mention what you will get after buying Secret Profit Club is an indication that he doesn't care whether you make an informed choice or not.
His goal is to make as many sales as possible, that's why he tells you what sounds great.
Another lie he tells you is that there's limited availability, since the truth is that there's no limit when it comes to the amount of spots available.
It doesn't even make sense that there are limited spots because there's no way they will reject someone's payment, since their goal is to make as much money as possible.
So what will you receive if you buy Secret Profit Club for $9? Some basic and generic training on how to make money online.
The training that comes from low-quality products like this tends to be out of date, which means that what they teach more than likely doesn't work anymore.
I mean, you might learn a thing or two about Internet marketing, but it won't be enough to make the kind of money they talk about.
How much does it cost?
---
Now let me ask you: does it make sense that a product that only costs $9 can make you thousands of dollars with little to no work? For me, it makes no sense.
No one is going to give you money for little to nothing, so don't believe people who promise you quick or easy money.
If you decide to pay $9 to get access to the Secret Profit Club members area, you will be hit with some upsells that cost hundreds of dollars.
Here you can take a look at their sales funnel:
They will try to convince you to buy these upsells by telling you that they will help you make more money or make it faster.
But how can we believe them if they have already lied to us? The sales presentation for the main product is full of lies, so I'm not buying into their claims. 
In my opinion, if the first product doesn't work, the upsells are not worth it either. The reason these products have upsells is for the owners to make more money.
Well, affiliates can also earn some commissions when people buy these products through them. But there's no need to promote something that doesn't want.
People who try to make money from products like Secret Profit Club only care about their own benefit, they don't care about their customers.
Sick of scams? Want to make passive income every day?
Check Out My FREE Earn Money Online Guide Here!
Are members making money with Secret Profit Club?
---
In the sales video, the spokesman mentions some people who are allegedly making thousands of dollars with Secret Profit Club.
But the problem is that he only mentions their names. He doesn't show who they are and he doesn't even explains how those people made that money. There are no real proofs that confirm his claims.
I have reviewed lots of products like this one and have realized that most of these testimonials are fake. The spokesperson just wants to lead you to believe that this program is working for other people.
But there are proofs that confirm his claims are fake. For example, Secret Profit Club has recently come out so there's no way members have already succeeded.
There are no programs that can make you succeed overnight, so I'm sure that people who have bought Secret Profit Club haven't succeeded yet. 
Apart from that, there are no positive Secret Profit Club reviews online. Don't you think that, if real members had succeeded, there would be people talking about it? When a program works, people who have succeeded usually post proofs.
No matter the method you use to make money or the program you buy, you need to keep in mind that it's going to require time and effort from your part. 
Secret Profit Club review – Is Secret Profit Club a scam?
---
Whether Secret Profit Club is a scam or legit product depends on how you define a scam.
If you define a scam as something that takes your money for nothing, then Secret Profit Club wouldn't be a scam because they give you some training for your money.
With that said, if a scam to you is something that doesn't live up to its promises, then it's ok to call Secret Profit Club because of their misleading sales page.
The lack of transparency when it comes to what this program includes is one of the biggest red flags I have found, but the fact that the owner doesn't show up is another scam sign.
We are told that the owner is Jack Robertson, who's supposed to be an online business expert, but I've heard similar claims in other products I have reviewed, such as Smart Profit App and Wealth Project.
From my experience, I believe Jack Robertson is just a pen name for the owner because he/she wants to remain anonymous. This is what lots of scammers do, they are never honest about their real identities.
Another thing I want to point out is the little note you can find at the bottom of the Secret Profit Club sales page because they state that the average buyer doesn't make any money using their program.

The typical purchaser does not make any money using this system
So there you have it. They are literally telling you that members haven't made money with Secret Profit Club. 
The good thing about this is that it's being sold through ClickBetter, which means that you can get a refund. I personally will not be wasting my time on it because I don't believe it's worth my time.
What you decide to you is up to you, but I have to conclude that I do not recommend Secret Profit Club.
Are you ready to make real profits online?
---
There are lots of low-quality products like Secret Profit Club, but the good news is that there are programs that really work.
When I was getting started, I remember wasting my time on programs that didn't work but I'm glad that I realized what it takes to succeed.
I'm grateful that I found a business model that really works for newbies or people who have been scammed like you and me.
It's a business model that allows you to make money from other people's products and services, so you don't need to spend time or money on creating your own products.
What you will be doing is researching, writing & talking about a topic you are passionate about. So this is about doing more of what you love!
As you can observe below, I'm living proof that this business works: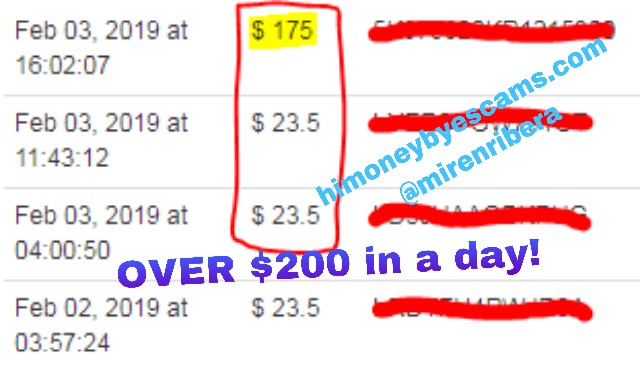 If you are someone who's committed to learning and taking action, I believe you can do this and more! I started with no experience and I don't even have any special skills. 
So if someone like me can do this, you can do it too!
If you're interested in learning more, then you are in the right place because I have a FREE guide that you can read to discover how and where you can start today for FREE: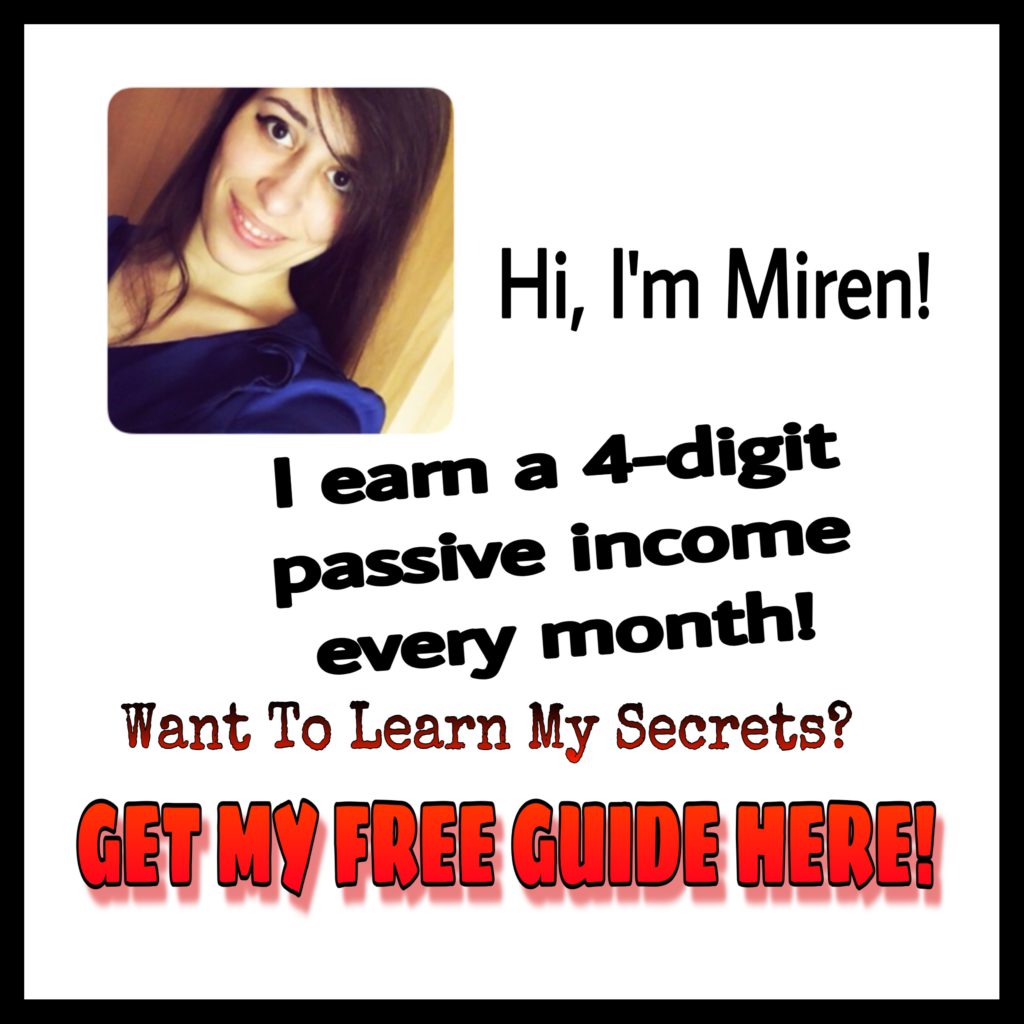 You see, my guide is FREE (just click here to start reading it), so you can make sure this is the right business for you risk-free! You have nothing to lose and a lot to gain =)
In my free guide you will also find how you can receive support from me and other Internet marketers. You're definitely not alone!
Stop wasting your time on low-quality products and start your own business today!
GET MY FREE EARN MONEY ONLINE GUIDE NOW!
I'll leave this quote here:
If you want something you have never had, you must be willing to do something you have never done.
I hope this Secret Profit Club review has been useful to you and you will make the best possible decision.
Feel free share it with whoever you believe that will benefit from it!
If there's something else you want to know or you have any questions or would like to share your experience, please leave a comment below and I'll get back to you ASAP!
Whatever you do next, I wish you nothing but the best =)