Welcome to my Surveys2Cash review!
Are you wondering if Surveys2Cash.com is a scam that will not work out? Or can you really earn money online by completing paid surveys?
If that's what you're wondering, I'm glad that you have found this post because here you will discover how this site really works.
There are so many frauds out there and they come in all forms, so it's great that you do your due diligence. That's the way to avoid scams and find the legit way to make a full-time income online.
When it comes to Surveys2Cash, there's nothing special about it because it's no different from other survey sites I have reviewed.
Wondering why Surveys2Cash is not as amazing as advertised? Keep reading because I'm about to answer all your questions.
Surveys2Cash review summary
---
Name: Surveys2Cash
Websites: surveys2cash.com
Owner: Hidden
Best for: The owner
Price: Free to register
Recommended? No
---
If you're sick of scams, check out my 1st resource to make a 4-digit monthly passive income HERE!
---
What is Surveys2Cash about?
---
Surveys2Cash is a website that claims you can get paid by taking paid surveys and offering your opinion.
I have to say that this site looks way better than other sites I have come across in the past. It definitely doesn't look like a scam, so I had hope this one would be different from the others.
But after taking a deeper look, I realized it was no better than other survey sites I have used.
According to them, all you have to do is to sign up, complete a questionnaire to create your consumer profile (this will help them match you with surveys best suited for you), and then you can already view and complete surveys.
It actually doesn't sound complicated, but after signing up I saw that it doesn't really work that way.
Why? Because joining Surveys2Cash doesn't give you direct access to paid surveys. They give you access to the companies or sites that offer paid surveys. 
In other words, Surveys2Cash works as an intermediary between you and real paid survey sites, but they don't really help you find the best surveys out there. 
Instead of that, they make fake claims to get your personal information and use it to profit themselves. So their main goal is to make money themselves instead of helping you.
This is something that many websites do, that's why I said that Surveys2Cash is nothing special. Let me show you the red flags you need to be aware of.
How Surveys2Cash really works
---
Surveys2Cash works for the people who have created it, it doesn't work for people like you who want to make money online.
In order to get started, you have to complete a form like this:
This is where I saw the first red flag, which is the fact that they claim you can make $100 on your first survey. That's totally fake!
There are no paid surveys that can pay you $100, so don't be fooled by sites that make this kind of claims.
When it comes to paid surveys, the maximum you can get paid per survey is from pennies to $2. Websites that claim you can get hundreds per survey tend to be scams that don't work.
Anyway, after filling out that form, they make you complete another form that I didn't like.
I mean, they ask you for your phone number and street address, which seems a little bit scammy because there's no need to ask for that many information in order to register.
Also, they don't allow you to choose the country and they ask you for a state, which makes it seem like this is only for people who live in the US.
I actually completed the form with random details and then got access to some questions that didn't make much sense. Some questions are about joining other sites or offers, like this one:
As you can see, they claim you can earn $20 upon registration, which is quite misleading because they won't let you withdraw it. There are so many sites that claim you can get paid after signing up, when in reality they just want you to sign up to get your data and they never pay you.
Also, Surveys2Cash does not provide any explanation or description about these sites that they want you to join, which is another red flag because it indicates that they just want you to join. They don't really care if these sites are right for you or not!
Oh, and not all sites are about paid surveys. They also want you to complete offers that ask you for your information without giving you nothing.
After clicking "continue" again and again to reject those offers, here's their "top paid matches":

Sick of scams? Want to make passive income every day?
Check Out My FREE Earn Money Online Guide Here!
Honestly, at this point, I had to laugh! Why are they telling me to join the StartACareerToday website if this had nothing to do with surveys? Wasn't this about paid surveys? Lol
The startacareertoday.com site is not even a trustworthy website! The truth is that they want you to take on all these offers because when you complete these offers or join these websites, the owners of Surveys2Cash.com get paid.
They are affiliated with these websites, which means that they get paid to refer you to them. 
There would be nothing wrong if these sites or offers were worthwhile, but most of them are a waste of time because they ask you for your information for nothing.
Not only that, some of them probably tell you to download files or apps infected with malware, which could harm your device.
And that's not all! You can also expect them to sell your information to other third parties or scammers, who will do the same. So your information can fall into the wrong hands.
This is something that inevitably results in spammy emails, annoying sales calls and messages. And they even put your whole identity at risk.
Lack of important information
---
Another red flag is the fact that the creators of Surveys2Cash don't tell us who they really are.
This is not a good sign because it means they are not being transparent. They are not doing anything to prove they aren't like the other scammers.
Scam artists usually hide their identities because they know that if they showed who they really are, they would probably get sued or persecuted. So they don't want to face the negative consequences of ripping people off.
I personally don't trust websites whose owners don't show up because it means they're trying to hide something.
And that's not all! They don't even provide support so don't expect them to help you if you ever have any questions or issues with their site.
As you can see, I used an email checker to verify their email address and the result was bad because there's no mail server for the email they mention.

In other terms, their email address does not exist! This is another scam sign because it means they don't care about their members. 
A legitimate company or website would make sure their members/customers get help and support so they wouldn't lie about this kind of information.
RECOMMENDED: Check Out How I Make A 4-Digit Monthly Income Here!
Surveys2Cash review – Is Surveys2Cash a scam?
---
Whether Surveys2Cash is a scam or not depends on your point of view.
There are some people who will not call it a scam because they don't ask for money upfront. 
But there are other people who will consider it to be a scam because they don't provide anything valuable and they make users waste their time.
I mean, they ask you for your personal info, they want you to join lots of sites and complete offers that are not even safe, while giving you nothing. 
Why are they asking you for your info if they don't even provide a real email address? I personally don't find it fair. 
They definitely don't live up to their promises because they don't give you access to any real paid surveys. They give you access to the offers and sites they are affiliated with just to profit themselves.
And that's not all! They also share and sell your personal info to other marketers or scammers, which can put you in danger.
If you want to make money by taking paid surveys, you definitely don't need to join Surveys2Cash because you can visit legit survey sites (like Vindale Research) directly and then join.
So Surveys2Cash is not a complete scam but it's not worth your energy, in my opinion.
Apart from that, I don't recommend taking paid surveys if you want to earn more than just pennies. Paid surveys are time-consuming and don't pay much, so I don't think it's the way to go if you are looking to make a full-time income online.
You can actually earn more in a normal job than by completing paid surveys. I think paid surveys are for people who like answering questions and have enough free time and patience, since it's very easy to get disqualified when you're starting out.
What you decide to do is up to you, this is just my honest Surveys2Cash review.
Final verdict: I don't recommend Surveys2Cash.
Why earn bucks when you can make passive income?
---
When I was getting started, I remember that I thought it was great to get paid by completing surveys. 
But when I realized that I could only get paid as much as $2-$3 per survey, I looked for other alternatives.
I'm glad that I found a legitimate business model that has allowed me to earn passive income every day.
This is not MLM or recruiting, and it has nothing to do with trading. With this business, you will be able to research, write and talk about a topic you have a passion for. Sounds cool?
I'm living proof that this business works, as you can see here: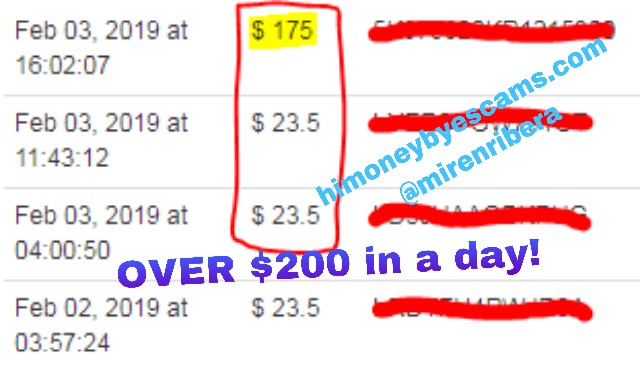 There are some days I have earned over $200, which is something I couldn't have achieved with paid surveys.
I believe anyone who's committed to learning and taking action can make this happen.
If you're interested in learning how this business works, I invite you to read my free guide here: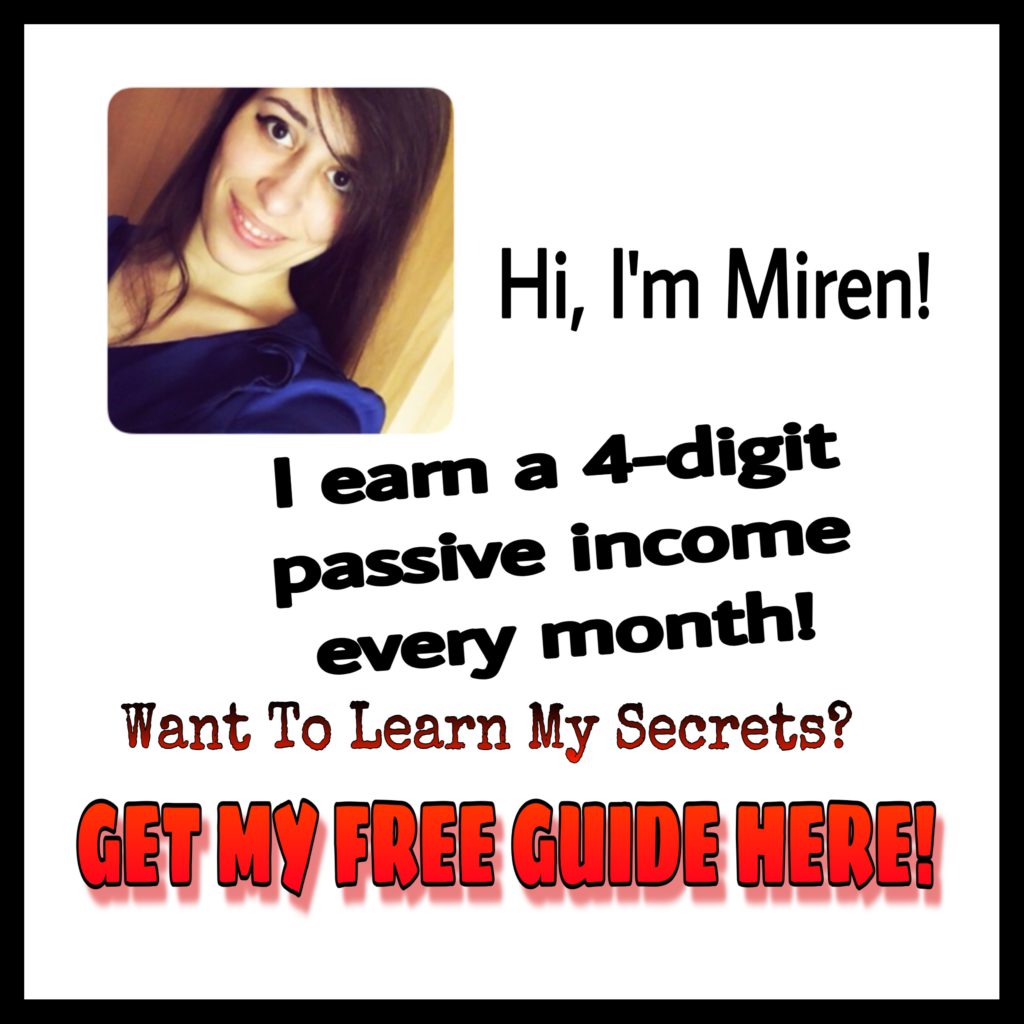 You see, my guide is FREE (just click here to start reading it), that's how you can make sure this business is right for you for 0 risk! You have nothing to lose and a lot to gain =)
Stop wasting your time on paid surveys and start your online business today!
I'll leave this quote here:
If you want something you have never had, you must be willing to do something you have never done.
I hope this Surveys2Cash review has been useful to you and you will make the best possible decision.
Feel free share it with whoever you believe that will benefit from it!
If there's something else you want to know or you have any questions or would like to share your experience, please leave a comment below and I'll get back to you ASAP!
Whatever you do next, I wish you nothing but the best =)