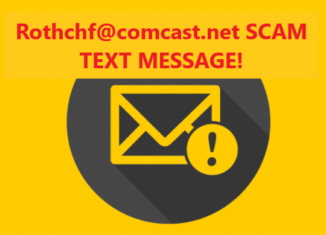 Are you wondering if Rothchf@comcast.net is a scam email address? If your answer is yes, you have found the right post!
The fact that you have clicked on this post tells me that you're a smart person who knows there are so many frauds and scams out there.
You know that doing your research is the way to avoid scams and find the proper way to make an income online.
Here I will explain why it's important to avoid any fraudulent messages coming from the rothchf@comcast.net scam email address. 
Why does the Rothchf@comcast.net scam email address exist?
---
There are people receiving some text messages that claim they have won thousands of dollars and all they need to do is contact rothchf@comcast.net to know more details.
This is an old scam that has existed for years, it's like the typical pop up or email you receive about having won the lottery. You know it's too good to be true because you haven't done anything to win that amount of money. 
They want you to believe that you have been lucky so that you click on the link provided or just reply to whatever they sent you.
In this case, they ask you to reply to the rothchf@comcast.net email address, which sounds like a weird email address because they don't even mention who's the company or person you need to contact.
If you end up contacting them, you can get into trouble because all they want is to get your personal information to hack your personal accounts and take all your money.
Here's an example of the messages people are receiving:
From: Shakeena.Manning@usm.edu: (Rothschild- Your cell# won USD$486,000. WITH ref#01843 reply to: rothchf@comcast.net for details.)
There's no information about the people behind it
---
Something that indicates that rothchf@comcast.net is a scam email address is the fact that they don't provide the information of the company or person behind that email address.
Also, those messages are being sent from emails whose senders don't mention who they are. They don't even tell you how you have won that money or what you have to do with it. 
I mean, they don't say if you have participated in some kind of contest or what you have done for them to know your phone number/email address.
When it comes to emails, it's always important to verify that the email address is official or legitimate. Also try to confirm that the email has been sent from a real person.
The fact that there's no way to know the identities of the people who are sending those messages is another reason not to trust rothchf@comcast.net.
This is the same as if an unknown individual asked you for your personal information… I'm sure you wouldn't give it to them, right?
Therefore, we cannot trust any messages or emails whose owners remain hidden.
Proof rothchf@comcast.net is fake
---
So I checked if the rothchf@comcast.net email address was a legit address but it's not. It's a fake address that doesn't belong to any legitimate company.
Below you can see what I mean:
There's no mail server for rothchf@comcast.net. If the email address was legit, the result wouldn't be "bad". This is very typical among scammers, they try to scam other people through fake email addresses or websites, in such a way that they don't get caught up.
I recommend that you turn off the reading notice so that they don't know that you read their messages. If they know you read their texts and emails, they will spam you even more. They really have no shame, they don't care about ruining other people's lives…
They know how the current situation is having a negative impact on most people's finances, but they still don't stop until robbing people of their hard-earned money. And this is not only bad on a financial level, it's also bad on an emotional and mental level because getting scammed can get you in a state of frustration, anxiety and desperation…
Increase your income instead 
---
I hope you don't fall for these kind of scams, these swindlers don't deserve your hard-earned money. In case you haven't, I recommend that you add a two-step authentication to your personal accounts, or whatever important online account you have.
Now that you know what kind of emails and messages to avoid, why not find a way to increase your income? You know that we're living in uncertain times where some people are losing their jobs and others are opting to work online.
If you've been thinking about how you can earn an online income without having to invest too much money, I have a suggestion for you. 
You have probably heard of surveys or websites that pay you to complete tasks, but those sites can help you earn as much as $1 a day, and I'm sure you want and deserve way more than that.
That's why my suggestion for you is to build your online business using a beginner-friendly business model that has been working for decades.
This business is about helping other people find solutions to their problems. When they buy the solution thanks to you, you get paid!
It takes work and time, but I believe that success is possible for anyone who's willing to learn and take action.
It's thanks to this business that I'm earning passive income every single day. Here's one of my payment proofs: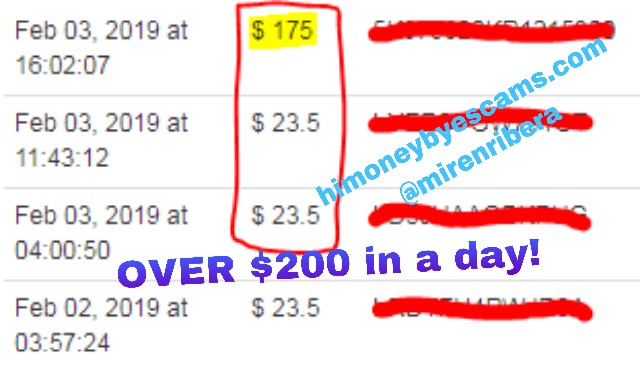 What if you don't have any previous experience or tech skills? Don't you worry, lots of people like me have started as complete newbies.
For your information, this is not about MLM, recruiting or trading. This is a real business that lets you profit from other people's products and services, so you don't need to create your own product.
If you're interested in learning how this business works step-by-step and how you can get started for free, I invite you to read my FREE guide here: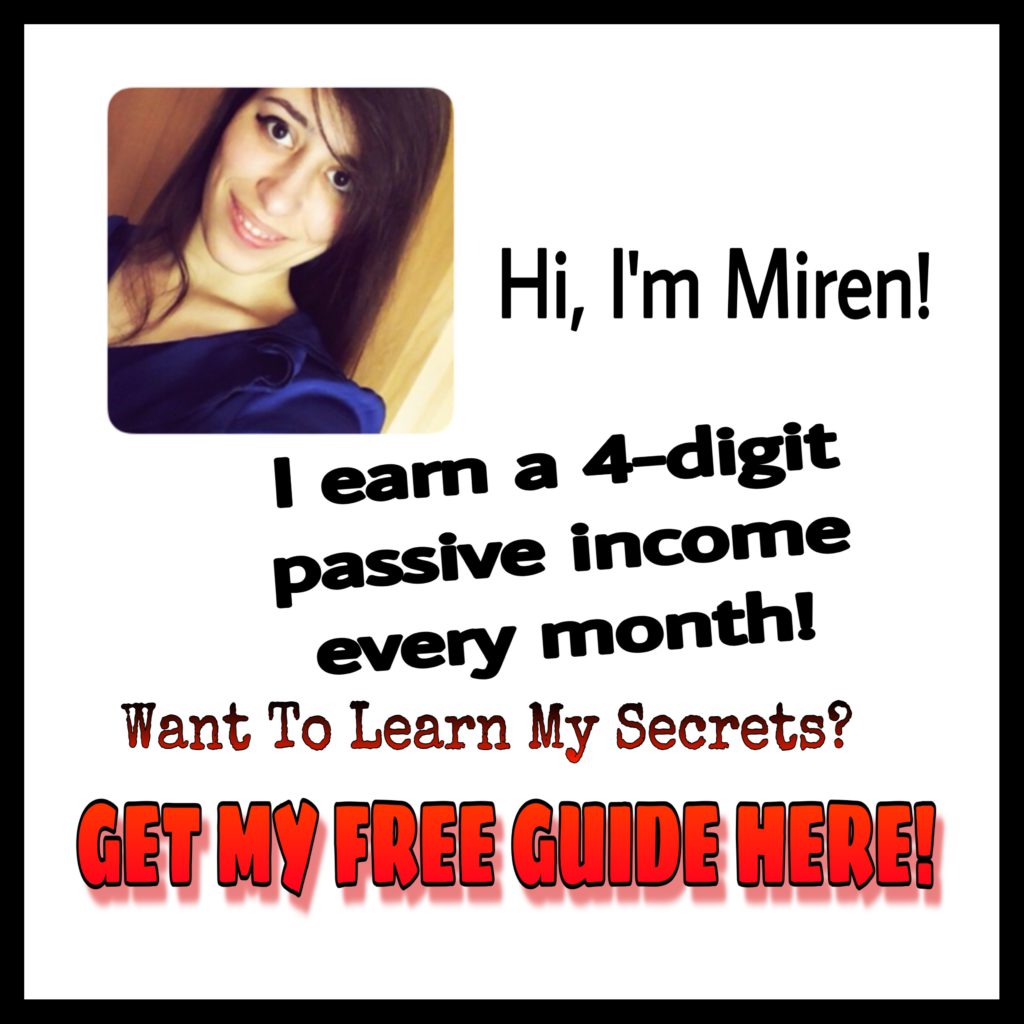 My guide is FREE (no login information required, just click here to start reading it), which means that you have nothing to lose and a lot to gain 🙂
Oh, and what if you ever have questions or get lost? No problem! I'm not like those con artists because I'm honest about my identity and I also reveal how you can contact me.
If you read my free guide until the end, you will discover how you can get answers to your questions and help from me and other business owners.
Stop wasting your energy on terrible scams and start building your passive income business today!
I will leave this quote here:
If you want something you have never had, you must be willing to do something you have never done.
I hope this article about the rothchf@comcast.net scam text message has been helpful to you and you will make the best possible decision.
Feel free to share it with whoever you believe that will benefit from it!
If there's something else you want to know or you have any questions or would like to share your experience, please leave a comment below. I love hearing from you all!
Whatever you do next, I wish you nothing but the best =)