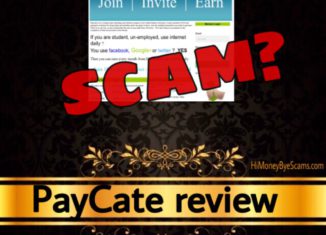 Welcome to my PayCate review!
Have you been wondering if paycate.com is a scam or legit platform to make money? Will you get paid or will you get real scammed?
If you have this kind of questions, I'm glad that you have found my honest review because here I reveal exactly what you need to know about PayCate.com.
The Internet is full of scams, so it's great that you're doing your due diligence! That's how you can avoid scams and find the real way to generate a full-time income from home.
To be transparent with you, here you will not find any paycate.com referral link because I am not associated with them. 
My purpose with this post is to help you make an informed decision so here you will find the good and the bad about PayCate.com.
PayCate review summary
---
Name: PayCate
Website: paycate.com
Founder: Unrevealed
Price: Free to sign up
Best for: The founder
Recommended? No
---
If you're sick of scams, check out my 1st resource to make a 4-digit monthly passive income HERE!
---
What is PayCate.com about?
---
PayCate claims to be a website that pays you for doing simple tasks and activities.
They claim you can earn money when other people click on your referral link and join paycate.com. 
Not only that, they also claim you can make money from the referrals of your referrals. Sounds great, doesn't it?
The fact that it's free to sign up makes PayCate sound like an awesome website to make money because it makes it seem like there's no risk involved, so many people would try it out.
I mean, how can a free-to-join website be a scam? 
The truth is, there are too many frauds out there and they come in different forms. Scammers have found ways to take money from others without asking for money upfront, and this is the case with PayCate.com.
They don't ask money from you, but it's a scam because it does not work.
It doesn't even make sense. How can they afford to pay you when other people join through you if it's free to join? They haven't paid any members!
You see, they claim to have been around since 2015, which is not true.
According to a reputable website called Whois, the paycate.com domain name was registered in July 31st 2019, so it's only been 2 days (as of this review)!
This is what proves that PayCate.com hasn't paid anyone. If it's only been around for two days, it's clear that they have invented all their stats.
They make earning money look so easy just to get you to join and promote them, when in reality making money takes effort and time. Sites that promise easy or quick cash tend to be scams.
How the PayCate.com scam really operates
---
I actually came across PayCate.com after joining GetRealPaid.com, which is a scam.
There are too many copies of this scam out there. When a copy gets exposed lots of times, scammers change its name to prevent potential victims from finding the truth.
They have replaced GetRealPaid.com with PayCate.com, but the content is no different. The way this scam works has not changed. 
If you're wondering why it's free to join, let me explain.
When people sign up, these scammers collect email addresses and passwords. So they allow you to join for free because this is the easiest way for them to get your personal information.
And then, they say that you'll make money if you refer others because they want as many people as possible to sign up. The more people who sign up, the more information they get. 
They want to collect as many email addresses and passwords as possible because the more information they get, the more they can profit.
For example, they will sell this information to other unethical individuals who will do the same. And they will also use your email address to send you lots of spam.
I don't recommend that you open the emails they send you because they contain links to scams and files infected with malware.
And that's not all! They will also use your email and password to steal your personal accounts. 
These scammers do the most to take other people's money so you can expect them to do the most to get access to your PayPal or bank account to steal your money. This is what they have done to other people who have fallen for this scam.
What will it happen if you try to cash out?
---
Many members get excited when they see their account balance increase and increase. It's something that makes them share and share their referral links to get more members to join and make money.
Once they have reached the minimum payout threshold, they want to get paid so they claim their payment. That's when they're asked to complete a fake captcha test.
So if you want to cash out, you'll have to complete some tasks that require you to fill in forms, take surveys, download games/apps, install programs, give away your personal info… 
I don't recommend that you spend money on these tasks for several reasons:
They require you to visit fraudulent websites that can harm your device.

Your information can fall into the wrong hands.

These tasks only help the scammers make money.

It's very time-consuming and boring.
You see, completing those tasks doesn't benefit you in any way. The people behind PayCate.com want you to do them because they get paid for it, but they will not compensate you. 
In other terms, they want you to work for them for free, which is very cruel and unacceptable! It's not ok to waste people's energy.
Who owns PayCate.com?
---
One of the red flags I have found is that there's no information about the people who run paycate.com.
Honestly, I'm not surprised that they don't show up because I've seen the same thing in other scams.
Con artists usually hide their identities because they don't want to get caught. They don't want to get sued or persecuted, so they remain anonymous.
People behind PayCate.com are the same ones behind other scams called WeeklyHourJob.com and WorkingMob.com because all these scam sites have the same layout and same structure.
I don't know about you, but there's no way I can trust PayCate. It has too many red flags.
Sick of scams? Want to make passive income every day?
Check Out My FREE Earn Money Online Guide Here!
Lack of contact details
---
Another scam sign is the fact that they don't provide any phone number or email address that we can use to get in touch with them.
What if you have questions or doubts about their site? What if you forget your password or want to change it? They don't even give you an option to change your password or delete your account!
This is indeed another red flag. They don't provide any way to contact them. 
Yes, they have a comments section where you can submit a comment but the problem is that those comments are completely fake. 
How do I know they're not real? They're the same comments we can find in other scam sites.

As you can see, the WorkingMob scam site has the same comments:

It's obvious that they're fake. They have been invented by the people behind this scam. 
Apart from that, there are no positive PayCate reviews out there. 
When a website is legit and has helped many people, there are usually income proofs. But this is not the case with PayCate. 
FAQ page not found!
---
There are scam sites that actually look professional and legit, but PayCate.com is not one of them.
How can we trust a site with the FAQ section not found? I personally cannot rely on a website like that because it indicates that they are not really interested in their members.
Not only that, they don't even provide any legal page. No privacy policy, no disclaimer, no terms & conditions! This is what makes PayCate.com illegal. 
I personally avoid sites like this one because they're not transparent. It's unfair that they ask for our information without them being honest about who they are, don't you agree?
In addition, the site is not secure so perhaps your antivirus has also warned you about it.
Is PayCate.com a scam?
---
There's no doubt PayCate.com is 100% scam. 
There are products/websites that contain fake claims and false advertising, but they at least give you some training or the chance to get a refund. So I don't call all of them scams.
But when it comes to PayCate.com, they waste your precious time and make money at your expense. Time is more valuable than money because we cannot get it back.
Because of this, I won't waste my time on PayCate. 
It's a site that takes advantage of people who are in need or those who don't know how making money online works. 
In my opinion, it's unnecessary to deceive people just to benefit one self because it's possible to benefit one self by helping others. 
If you've joined PayCate.com or GetRealPaid.com (the previous name), I recommend that you stop promoting it and spend your time on something you love. 
You can also share this PayCate review if you've found it helpful. 
Final verdict: Stay away from PayCate.com.
If you are committed to making an income online, read this
---
If you have been promoting PayCate.com and have managed to get some referrals, I have good news for you.
There are so many ways to make money online and one of them (the best one for me) is to drive traffic to other people's products/sites and get paid. 
That's right, if you bring traffic to legit websites like eBay and Amazon, you can get paid when other people purchase through you.
I'm very grateful that I found this business model because it has given me a way to make passive income every day.
You can even choose the products/services to make money from. They can be related to a topic you have a passion for!
It's a newbie-friendly business model that is working for people all over the world. No matter your experience or skills, you can make it work.
I'm living proof that it works, as you can see in my income proof: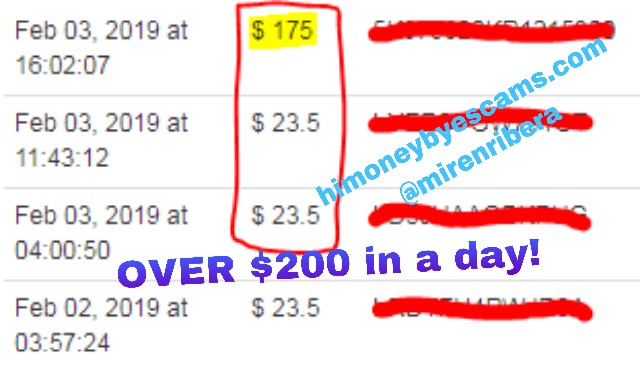 I personally started with no experience and English is not my first language, so this is a proof of what's possible.
If you're willing to learn a simple method and take action, I invite you to read more about this business in my free guide: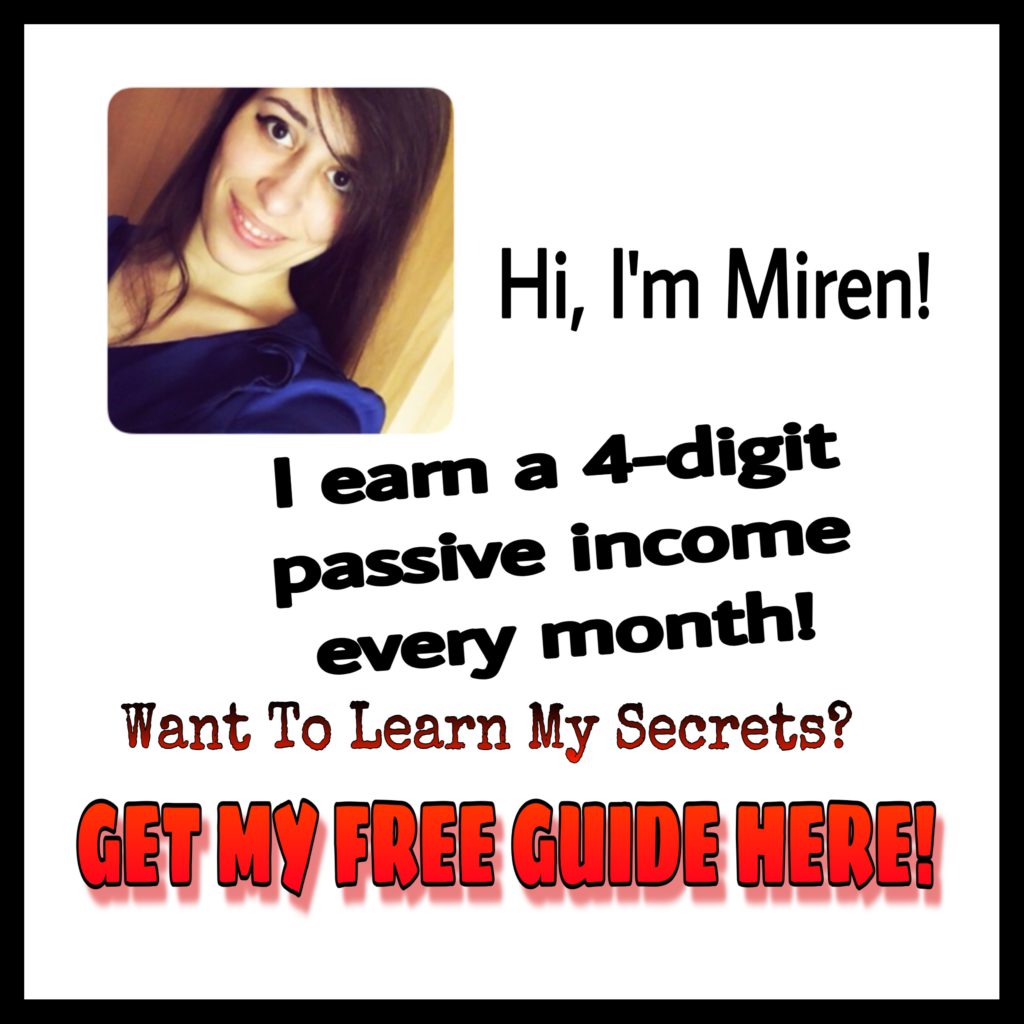 My guide is FREE (no login information required, just click here to start reading it), which means that you have nothing to lose and a lot to gain =)
Oh, and don't you worry if you ever get lost or need support, I'm not like those scammers because I show you who I am and in my guide I tell you how you can receive lots of help from a big community of Internet marketers.
Stop wasting your time on ugly scams and start your online business today!
I'll leave this quote here:
If you want something you have never had, you must be willing to do something you have never done.
I hope this PayCate review has been useful to you and you will make the best possible decision.
Feel free to share it with whoever you believe that will benefit from it!
If there's something else you want to know or you have any questions or would like to share your experience, please leave a comment below. I love hearing from you all!
Whatever you do next, I wish you nothing but the best =)