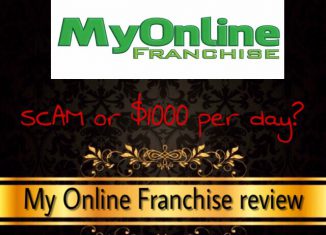 Hey there!
You've stumbled upon My Online Franchise and are wondering if this one is another scam designed to part with your money, right?
There are many online money-making opportunities nowadays so it's always good to do some research before getting into something.
When it comes to My Online Franchise, you're in the right place because I've looked deep into it and decided to write a review to let you all know what it really is and whether it can be your ticket to financial freedom or not.
.
My Online Franchise review
---
Name: My Online Franchise
Website URL: http://myonlinefranchise.com
Owner: "Tim"
Price: $49 + upsells
Overall Rating: 26/100
.
---
If you're sick of scams, check out my 1st resource to make money online here!
---
.
What is My Online Franchise?
---
I initially thought that My Online Franchise was a scam because their sales page han an income claim, a sales video and a lack of information. 
So I started watching the sales video, where some people who claim to have made thousands of dollars appear. 
The narrator of the video claims that he's going to give you the chance to clone one of his businesses and one thousand dollars could be transferred to your bank account every day after using this system.
I don't like when someone makes income claims as it's not possible to make money fast just after setting up a business or a system. Things don't work that way.
He claims to be Tim and he says he's sold more than $60 million worth of products online since August 2010, even though when he started out in 2007 he didn't make a dime.
He's going to give you a "franchise" of his $7 million dollar business and a consultant who will teach you how to make money with it for your entire lifetime.
According to him, this system doesn't require you to work hard after it's set up as it's all "done-for-you" and when you make money he also makes money so it's win-win situation. Sounds too good to be true, right?
After watching the sales video I recognize what My Online Franchise is really about, and there's a catch.
.
How My Online Franchise really works
---
My Online Franchise is not a system or program itself, it's a page that's been created to get you into another program called MOBE (My Online Business Education) which is a high-ticket program.
The $49 initial fee includes a 21 step training program that teaches the basics of digital marketing, it's just to get you started.
MOBE offers good quality digital marketing training and tools but the problem I have with it is that it's focused on getting you to promote the MOBE products and memberships.
Remember the consultant mentioned in the My Online Franchise sales video? Well, this won't only help you make money, this consultant is a trained sales person who will try to get you to purchase the MOBE expensive memberships. 
Why? Because this consultant will get to earn a commission off your purchases. That's why this system is "done-for-you".
Apart from that, they'll also earn commissions for the products you sell, that's why "Tim" claims he makes money when you make money.
In order for you to earn money, you'll have to become a "consultant" and do the same they're doing with you.
You'll have to purchase the MOBE products/memberships, recruit other people into MOBE and sell them what you've purchased so that you can earn those thousands of dollars in commissions they talk about in My Online Franchise sales video.
The thing is, MOBE memberships cost thousands of dollars. Here's the cost of all the MOBE memberships:
Standard affiliate – $19.95 per month.
Silver – $2,497 one time plus $27 per month or $216 per year for the inner circle membership.
Gold – $4,997 one time plus $64 per month or $512 per year for the inner circle membership.
Titanium – $9,997 one time plus $121 per month or $968 per year for the inner circle membership.
Platinum – $16,667 one time plus $198 per month or $1,584 per year for the inner circle membership.
Diamond – $29,997 one time plus $295 per month or $2,360 per year for the inner circle membership.
Without buying the most expensive memberships, you won't get to earn thousands of dollars per sale.
You can also make money without spending thousands of dollars but your commissions will be little and keep in mind that your commissions will go to your "consultant" if your referrals upgrade before you, which is not cool if you're the one who makes the sale.
.
Is My Online Franchise a scam?
---
My Online Franchise can be considered a scam if we take into consideration that is not a system itself and not everything said in the sales video is true.
There are some red flags that you need to be aware of that I'm going to explain now.
.
No way to verify Tim's real identity
---
The man who narrates the sales video and claims to be Tim doesn't show a picture of him and doesn't tell us if he has social media profiles. He doesn't even say his last name so there's no way to verify his real identity.
I guess the narrator is a voice actor as he sounds like one and the person who is behind My Online Franchise is a MOBE affiliate who doesn't reveal his real identity. One of the reasons he doesn't show up may be because of the MOBE negative reviews that can be found on the net.
.
The $500 for watching the video is BS
---
You and I have watched the My Online Franchise sales video but haven't received the $500, you wouldn't be reading this review otherwise lol.
No one who has watched that video has made $500 just for watching it, that's just a fake claim to get you to stay watching the video until the end, which is quite long by the way.
Then in the checkout page they claim the $500 are guarantee but that's completely false. No one guarantees that you'll earn money as there are lots of factors to considerate when it comes to making money online.
.
They don't say the truth about the costs
---
They don't mention the MOBE memberships costs in the My Online Franchise sales video, which is a red flag as they're not being transparent.
They lie about the regular price just to make it seem like you're getting a discount but the truth is that it always costs $49 to sign up to MOBE. The countdown is also fake and it's only designed to pressure you into joining.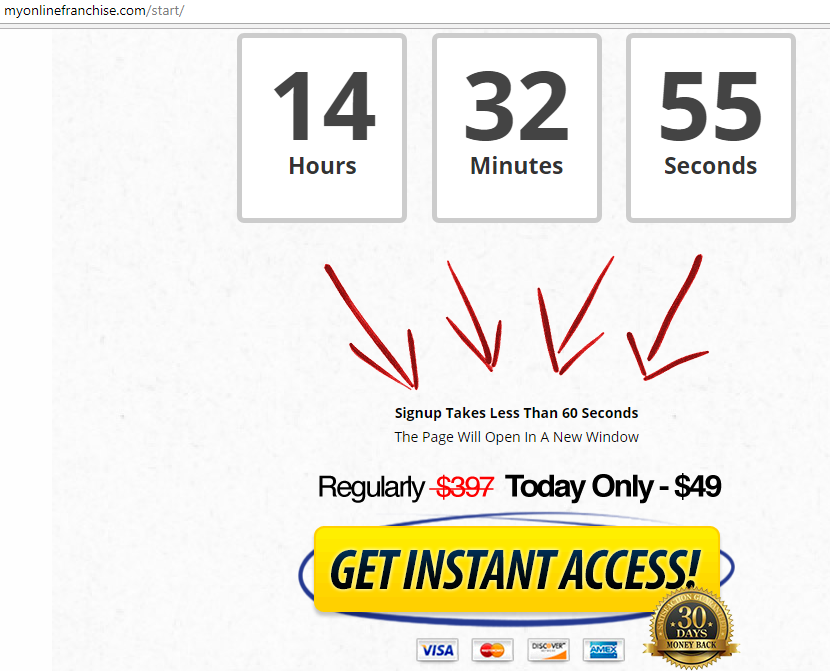 They just want you to believe that you'll make thousands of dollars just by paying $49. The $49 is only to get you inside the system and then once you're a MOBE member, they'll try to convince you to purchase the expensive memberships.
.
It's not risk-free
---
"Tim" says that you have nothing to lose as you can get a refund if you don't make money.
The refund only covers the $49 initial fee but doesn't cover any of the expensive memberships so if you purchase the Silver membership which costs more than $2,000 but you don't make any sales, you may lose it. 
.
They pressure you to join
---
"Tim" claims he's only 100 people to join and there are only a few spots left.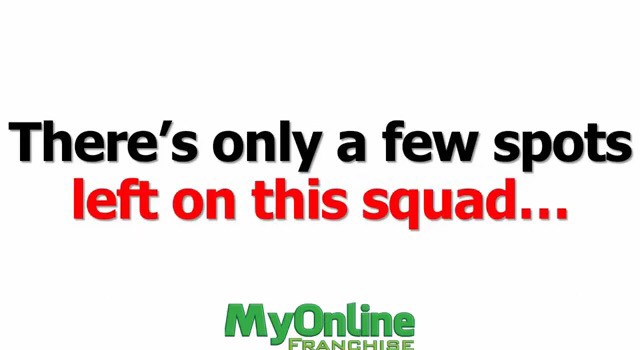 Truth be told, the number of spots is unlimited and they want as many people as possible to join. They make this fake claim just to rush you into joining.
.
Make money "while you do nothing"
---
There's no such thing as making a lot of money without doing nothing. Don't be fooled by those unethical people who claim their system will start making you money 24/7 once it's set up and you won't have to do anything after that.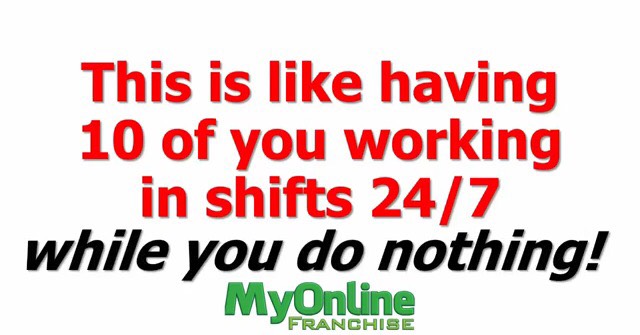 If systems like that really existed, they wouldn't be way more expensive than $49 and wouldn't be available for everyone. 
The truth is that you'll have to put in the effort, time and patience to make money online, it's no different from making money offline.
.
My closing thoughts and recommendation
---
My Online Franchise is just a sales page created by a MOBE affiliate to get more people to join MOBE.
I've lately come across lots of sales pages similar to My Online Franchise that take you to other high-ticket programs like Digital Altitude, and I recommend that you avoid them if you're not a MLM fan:
When it comes to MOBE, it's not a scam but it's not for everyone either. If you're on a low budget or don't like the MLM business model, I don't recommend it to you.
Another reason why I won't be recommending My Online Franchise or MOBE is because they use unethical marketing tactics and they're not transparent so there's no way I can recommend it. I also remember they talk crap about scam artists in the sales video when they're actually doing the same scammers do.
I suggest that you stay away from all systems or programs that promise you easy or fast money as that's something non-existent. You'll have to work your butt off if you're really serious about earning a living online.
If you're willing to learn, take action and never give up, then my favorite Internet marketing platform will benefit you.
This platform is very affordable (free to join by the way) and offers step-by-step training, courses and other useful resources that will help you start your online business and take it to the next level.
Keep in mind that you'll also get support and help from the community members (included myself) and owners. From my experience I can say that there's always someone willing to ask your questions, you can rest assured that you're not alone in this!
To be honest, I love many things about this platform so you can read my full review by clicking the button below now:
.
So this review has come to an end! I hope it's been useful to you and you now have enough information to make the right decision for you.
In case you want to share your thoughts or have any questions concerning My Online Franchise or other "make money online" opportunities, leave a comment below and I'll give you a response as soon as possible.
All the best!