Hey there!
You've come across The Bitcoin Millionaire Club and are wondering whether this one will finally make you financially free or is Bitcoin Millionaire Club a scam that needs to be avoided?
I'm glad that you've decided to do your research because The Bitcoin Millionaire Club turns out to be very different from what's advertised and you're going to find out the truth within this review.
.
The Bitcoin Millionaire Club review
---
Name: The Bitcoin Millionaire Club
Owner: "Steve Banks"
Price: at least $200
Created in: December 2017
Overall Rating: 5/100
.
---
If you're sick of scams, check out my 1st resource to make money online here!
---
.
What is The Bitcoin Millionaire Club?
---
The Bitcoin Millionaire Club sales page reminds me of other scam pages I've come across in the past, but I didn't want to judge it based on its appearance so I watched the sales video and did my research just to find out what it's really about and share it with you.
So what is Bitcoin Millionaire Club about?
The man who narrates the sales video claims to have created a software that has made some people millionaires within 90 days after investing in Bitcoin.
He claims that everybody who joins will have at least $13,000 in their bank accounts by this time tomorrow.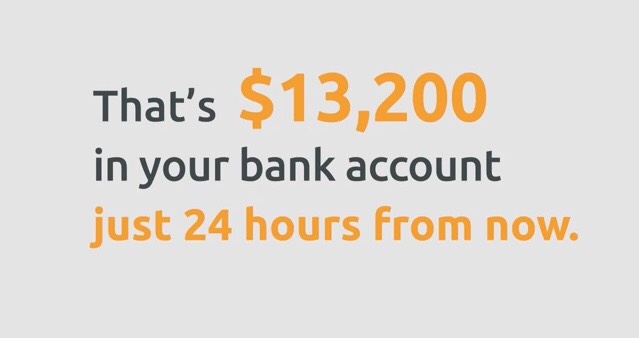 His magical software can work for anyone because it doesn't require you to have any previous experience or special skills. 
And the best part is, it's free and it works on complete autopilot, which means that it only requires you to click some buttons and the software does all the work for you.
It sounds way too good to be true when we take into consideration that making money online is not that easy and great things don't happen without making efforts.
.
How The Bitcoin Millionaire Club really works
---
In order to join and start trading, they tell you to fill out a form with your full name, your phone number, your email address and a password.
I knew The Bitcoin Millionaire Club wasn't something I could trust so I entered random details and this is where I got taken to: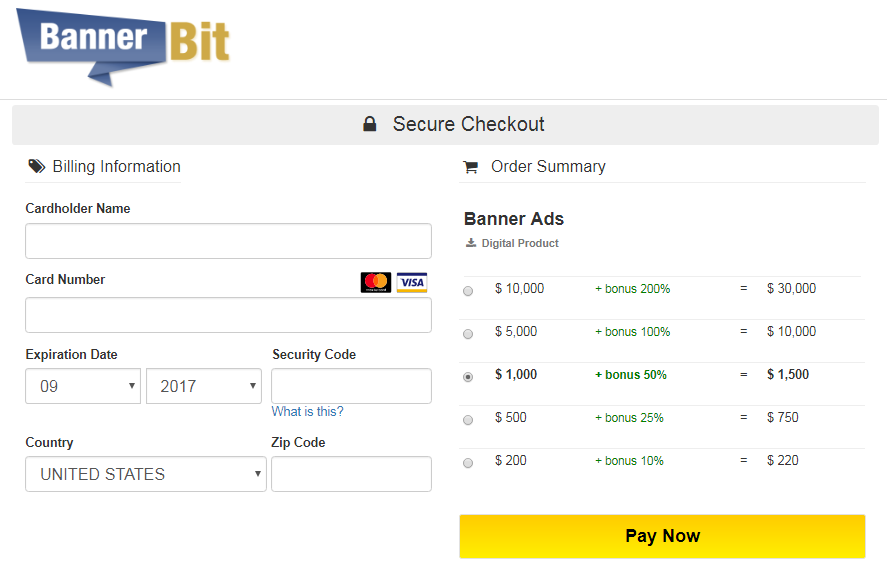 The BannerBit checkout page! Wasn't this called The Bitcoin Millionaire Club?? I consider it to be very misleading because in their sales page and video they say nothing about BannerBit. 
It's not ok to present a product and then try to sell you a different thing.
For example, if you were searching for a book and found out the one you want to read, you wouldn't like to see it's actually a different book in the checkout page. 
And the fact that they ask you for your personal information without telling you about BannerBit is another red flag. They first lie to you and then ask for your personal details. Pretty unethical, don't you think?
Oh, and you can see in the picture above that it's not free like the claim in the Bitcoin Millionaire Club video.
So what is BannerBit about? And what does it have to do with Bitcoin? 
I'm familiar with BannerBit as I've come across it in the past and I've reviewed it. I've been receiving lots of comments from people who've been scammed by BannerBit or people who almost fall for it. 
It's basically about buying and selling ads, and it has nothing to do with Bitcoin.
They tell you to purchase one of their banner ads packages (the cheapest one costs $200) and then promise you'll get a bonus. The more you spend, the bigger the bonus. 
And then you'll have to gamble it all so it's very risky. And this is not the only problem with BannerBit.
The problem comes when you want to withdraw your money because they ask you to provide your personal and financial information but then will not send you your money.
*Read my BannerBit review to know more
Additionally, you can expect them to call you to convince you to invest the most you can. And you can also expect them to send you emails related to other scam sites or programs.
.
Is The Bitcoin Millionaire Club a scam?
---
I'm 100% sure that The Bitcoin Millionaire Club is a scam because it doesn't live up to its promises. And it's not even the name of the real system.
There would be nothing wrong if The Bitcoin Millionaire Club took you to a valuable service or product. But it takes you to BannerBit, which is not legit or ethical so I can't recommend it.
Apart from that, there are too many scam signs in the Bitcoin Millionaire Club sales video and page.
.
Steve Banks or Steve McKay?
---
Steve Banks, the man who is supposed to have created The Bitcoin Millionaire Club, is a fictional character. 
The scam artists have used a stock picture to create the Steve Banks character. And everything the spokesman says in the sales video, it's invented.
In fact, the stock picture they use for The Bitcoin Millionaire Club is the same they use for The Bitcoin Code scam!
And that picture can be found on Shutterstock too:
So that handsome man has nothing to do with The Bitcoin Millionaire Club. He's just a stock model.
.
The video testimonials are not real
---
The video testimonials are actors that have been paid to record a video and talk positive about The Bitcoin Millionaire Club.
One of them is this man below:
I've lost the count of the scam videos this man has appeared on. I've seen him in other get-rich-quick schemes like Retired Millionaire, 1K Daily Profit, Free Ad Cash System, Limitless Commissions...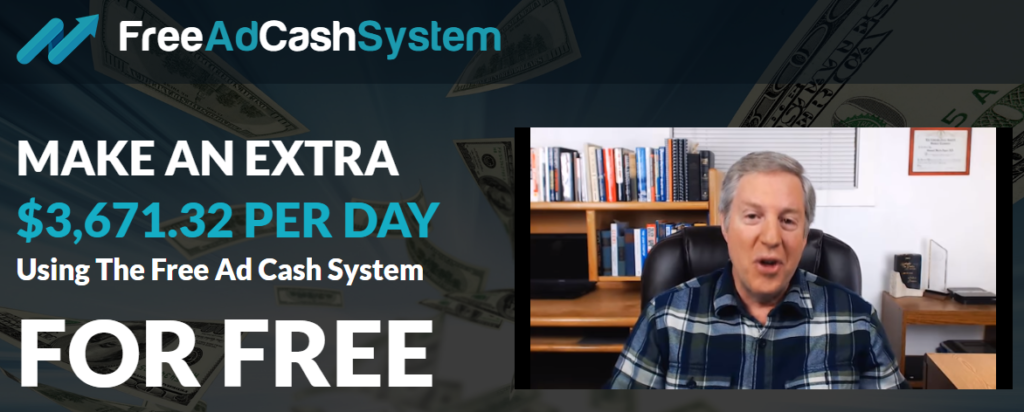 The truth is that the only ones who get to profit from The Bitcoin Millionaire Club are the deceitful people behind it. 
.
The comments are fake
---
I was like "if the video testimonials and the founder of The Bitcoin Millionaire Club are fake, then the comments must also be fake". And yeah, the comments are not real.
In fact, the comments and testimonials are copied from the Bitcoin Code scam. The only thing that changes is the name, as you can observe in the pictures below:
The comments are invented and the pictures are stock pictures. Those people are not members of The Bitcoin Code or The Bitcoin Millionaire Club. It's all made up to make you believe that those systems will make you rich.
.
Lack of important information
---
Last but not least, they don't tell us any way to contact them. If they really cared about us, don't you think they would have a customer service or they would mention their email address? But they do not.
The Bitcoin Millionaire Club doesn't even have a privacy policy, terms & conditions or disclaimer page, which is important information.
There's no way to know what they're going to do with the details you provide, something essential to know in order to make an informed choice.
Note that all legit sites and companies have at least one of those pages.
.
My final conclusion
---
My final verdict is that we should stay away from The Bitcoin Millionaire Club and BannerBit because they've only been created to generate profits to the unethical people and cheaters and don't care about you.
It's not going to earn you $13,000 per day and it's not going to benefit you in any way. 
I'm very familiar with these get-rich-quick schemes and push button systems and it turns out that not a single one works for people who're looking to make a living online in an honest way. 
If those systems really worked, don't you think everyone would have made a fortune by now?
Truth be told, earning a full-time income online doesn't happen without putting in the effort and time. It requires patience, persistence, perseverance, among other factors. It will not happen without working hard.
If you dream big and are willing to do what it takes to generate a full-time income online and more, then I believe you'll benefit from my top recommended digital marketing platform.
This platform provides step-by-step training, courses, video tutorials and other useful tools that will guide you through the process of building an online business the right way, the way that's sustainable for the long term.
I also let you know that you can rest assured knowing that you're not alone in this! This platform offers many ways to get support and help from other members and the owners. I'll personally be there for you too =)
I also love the fact that you can get started for free! It's great to know that you can try this platform without spending a penny and see if you like it.
If you would like to learn more about my favorite platform, click the button below now:
Looking forward to helping you! It's your time to stop getting scammed and get on the right way to make money online =)
I hope this review has been helpful to you and you now have enough information to make a good decision.
In case you have any questions or opinions, feel free to leave a comment below and I'll get back to you soon.
All the best 🙂