Hi everyone!
Today I came across a website called Easy Daily Profits so I got curious to know what it was all about.
Is Easy Daily Profits a scam or is it a legit opportunity to make money online? Keep reading this review to know the truth about it and more.
.
Easy Daily Profits review
---
Name: Easy Daily Profits
Website: easydailyprofits.online
Owner: "Dean Westhorpe"
Created in: 2016
Price: $250
Overall Ranking: 0/10
.
---
If you're sick of scams, check out my 1st resource to make money online here!
---
.
The presentation video is like other scam videos
---
The second the video started playing, something didn't feel right.
I was told that I had stumbled upon that website before many others, what made me start suspecting because that website is public and anyone with an Internet connection can access to it.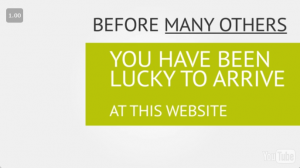 This is similar to those scam videos where you're told that you've received a private invitation. Con artists usually claim that to make you feel special so you don't leave that page.
.
This guy who's doing the presentation says that he'll show me something that most people don't know. But why is he saying that? I guess he wants me to get excited about what he has to say do I stay watching the video.
He then claims that he's going to reveal how he made his first million and how you can achieve it too so you can quit your job and don't have to worry about money anymore.
He also talks about his life. He says that he tried all the "magical money-making" softwares that he came across and as result he was diagnosed with severe depression because he got into even more debt than after college graduation.
Then he met an old friend who showed him the beta version of Easy Daily Profits, so he supposedly became financially free after he started trading because all the trades resulted in being profitable.
Before the video ends, he claims that he's giving away 100 copies of Easy Daily Profits for free and then he'll sell Easy Daily Profits for at least $15,000.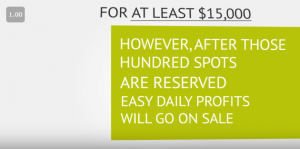 .
What I don't like is the fact that he's trying to get you to join by saying that that page won't be available tomorrow. Funny how yesterday was the first time I came across Easy Daily Profits and I still can today, so it won't be weird if tomorrow I can access to it again.
I've seen similar stuff in other scam videos. They make these kind of claims to pressure you to join their software, and this one is no different.
.
If you enter an email account as "Dean Westhorpe" tells you to do, you'll be redirected to another page where another video will start playing. This one reveals the real price of this so-called software.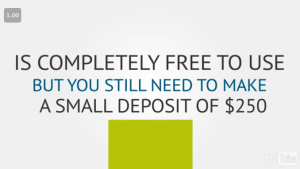 It's quite misleading that he first states that the software is absolutely free to use but then he says that you need to invest $250. $250 is clearly not free. 
But why didn't he mention the real price in the main presentation video? I wouldn't trust people who hide important information like this.
Well, guess why you need to invest $250? That's the minimum broker's requirement. Just after you make that investment, the scam comes into play.
Their recommended broker will manage your account in a way that you lose all the trades and the people behind Easy Daily Profits will receive vast commissions. In other terms, as soon as you make the $250 deposit, they all get paid and you'll be the one who will lose your money.
Let's see some proofs and scammy factors that expose Easy Daily Profits as the scam it is in the next section.
.
Easy Daily Profits is a scam you need to avoid
---
The Easy Daily Profits main video presentation already convinced me that it's a fraud but there are other details that make it even more obvious.
Let's see what I mean in this section.
.
Who is Dean Westhorpe?
---
I don't get why Dean Westhorpe calls himself the founder of Easy Daily Profits. In the main video he claims that it was one of his friends who told him about the Easy Daily Profits software.
But apart of that, I searched for information about Dean Westhorpe and didn't find anything reliable so I did a picture research and found out it's been stolen from other websites.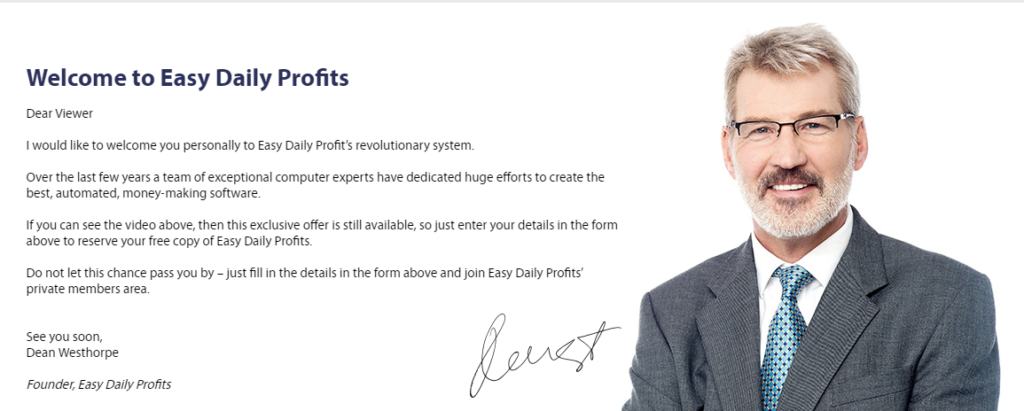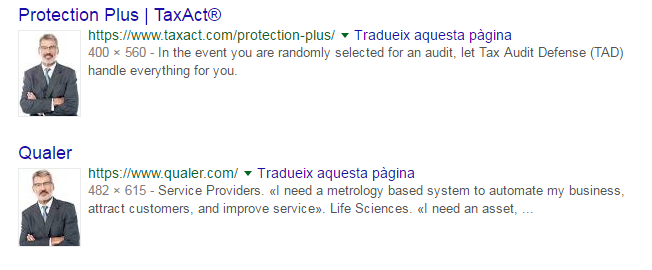 "Dean Westhorpe" is a made up character created by the people behind Easy Daily Profits (a.k.a. the scam artists). Take into account that fraudsters will never reveal their real identity.
.
Fake snapshots
---
If you watch the video, you'll see some bank account screenshots that are merely designed to make you believe that Easy Daily Profits can make you lots of money. 
The bank account balance is from June 3rd 2016, so I searched for the "easydailyprofits.online" domain registration date and found out it was registered on 9th October 2016.
This proves that Easy Daily Profits didn't exist before in June 2016, so there's no way "Dean Westhorpe" made a million dollars thanks to this software.
.
Does this pop-up look familiar?
---
We've seen other pop-ups appear when you're about to exit scammy websites like Guaranteed Money System, Millionaire Blueprint, Auto Money Maker, among others. This is a tactic used by scammers to get you inside before you leave the scam main page.
They tell you that it's free and that it will expire soon to give you a sense of urgency and make you join as fast as possible.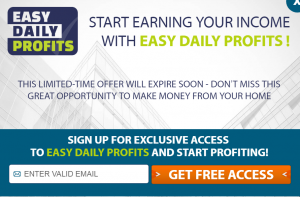 .
The fake scarcity method
---
Just the first second you stumble upon the Easy Daily Profits website, you can observe a countdown and a number of spots left:


If you refresh the page you can observe how the countdown goes back to how it was when you first arrived.
The number of spots will never get to 0 but if you leave the page and check it out again, you'll notice that the number of spots has increased since the last time you exitted.
Con artists use this strategy to make their item look more valuable, in order to get as many people as possible sign up to it.
.
My final verdict on Easy Daily Profits
---
Easy Daily Profits is another binary options scam software merely designed to waste your money and time. Everything about it it's fake: the founder, the testimonials (paid actors), the comments, the number of spots left, the countdown, the bank account screenshots… 
It won't make you any money, it will steal it instead. I would stay away from it because it won't give you anything good and it's no different from other ugly scams like 1K Daily Profit or Dubai Lifestyle App.
I don't recommend that you register or enter any personal information in the forms because these scammers could use it for harmful purposes. I suggest that you avoid it at all costs.
I don't know what you're looking for online but if you're serious about building a successful digital business or making money online, I recommend that you check out Wealthy Affiliate. 
It's not a get-rich-quick scheme, not a MLM company, not a PTC site… It's an online marketing platform and community where you'll learn to build websites and make money from them.
Not only that, you'll receive help and support along the way so you never feel lost or stuck 🙂 

.
I hope this review has been helpful to you and you never fall for scams. Please feel free to share it on social networks so more people know about this fraud and stay safe. 
If you have any questions or comments, don't hesitate to leave a comment below and I'll reply as soon as possible. Thanks for dropping by!
Best wishes 🙂