Hi everybody!
I guess you're here because you're wondering whether Crypto Revolution System is a great software that will make you rich by trading cryptocurrencies or is Crypto Revolution System a scam that needs to be avoided?
I'm glad that you've come across this review I've prepared because you're going to know the truth about this software and will end up making the right decision by the end.
.
Crypto Revolution System review
---
Name: Crypto Revolution System
Website: cryptorevolutionsystem.com
Owner: "Jack Harper"
Price: $9.95 + $99 per month
Created in: September 2017
Overall Rating: 15/100
.
---
If you're sick of scams, check out my 1st resource to make money online here!
---
.
What is Crypto Revolution System?
---
The second I stumbled upon the first page of Crypto Revolution System, I thought it was a get-rich-quick scheme because they claim you can turn $10 into $10,000 and no previous experience is required.
The truth is that it's not that easy and fast to make $10,000, but I started watching the sales video to get to know what this is about.
The spokesman starts talking about the Bitcoin boom and how people who bought 1000 Bitcoins back in 2010 are now millionaires, and how you can also get rich by investing in all the dozens of new cryptocurrencies that cost pennies.
And the best part is that this system does all the hard work for you. It will tell you when to trade, how to trade and what to trade.
At the end of the video, he tells you to complete a form with your name, your last name, your email address and your phone number. 
I dislike the fact that he asks you for your personal information without explaining how this system exactly works and how it costs. 
After filling out the form, I got taken to the second sales page where I started watching another video.
This time he claims that this system will make you $5000 per day everyday and you only need to follow 3 easy steps.
He claims that he went to a conference where he met a wealthy investor named James Altucher, who supposedly told him his trading strategies. Such a bold claim! But there's nothing that confirms it's true.
He goes on and on talking about how much money you'll make with his system but says nothing about the price or how it works exactly. And he also says that he's only letting 50 people get his system and then it will not be available anymore.
I personally don't think that's true because the Crypto Revolution System has existed for more than 3 months already, so if this system is this amazing don't you think it would be already sold out?
.
What the Crypto Revolution System includes
---
This is what you're supposed to receive after buying this system for $9.95:
Your own personal one on one coach trained by Jack Harper

A cryptocurrency 101 ebook

The exchange and wallet used by Jack Harper

Video tutorials
I personally don't like the fact that he doesn't exactly explain what these training videos are exactly about.
He claims that you'll just have to click a couple buttons a day and watch your bank account grow.
So I checked out their terms & conditions page and found out that $9.95 is not the real cost of the system.
What you're paying for is actually a membership for this system, what means that you'll be paying $9.95 for a 14 day trial and after that it costs $99 per month.
Do you think it's ok that they say nothing about the $99 monthly fee on their checkout page? I personally believe that's unethical as they're not being transparent about the price.
And even worst, they say nothing about what you're getting by paying $99 per month. If you're only getting what I've listed below, then I don't believe that's worth the price.
.
Is Crypto Revolution System a scam?
---
This really depends on how you define a scam. If a scam is something you pay for but then you get nothing, like some binary options scam softwares where you invest $250 and lose it all, then Crypto Revolution System wouldn't be a scam because they deliver some training.
On another hand, if you define a scam as a program or site that doesn't live up to its promises and makes false claims, then Crypto Revolution System is a scam.
With that being said, in their sales pages there are some red flags that you need to be aware of as they prove this Crypto Revolution System is not as great as they claim.
.
Jack Harper is more than likely a fake character
---
Why can't Jack Harper show up if his system has helped 98 people become millionaires? At least that what he claims. 
We're only shown a picture of a man with his family but it's not possible to verify whether that's him or not.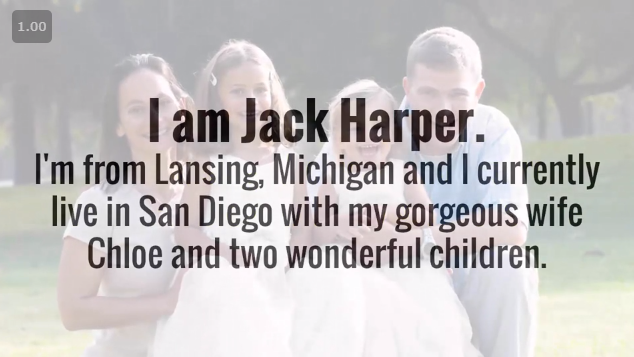 In my opinion, it looks like a stock picture. Why can't he show it clearer so that we can check out if that's him or not? 
I searched for information but there's nothing about him outside the Crypto Revolution System, so he's more than likely a fake character and the sob story he tells us is more than likely fake. 
Owners of a legit site or company would be more transparent about who they are or how you can get in touch with them.
I personally don't trust programs whose owners fake identities or don't show up.
.
The testimonials are fake
---
At the top of the Crypto Revolution System page, you can notice some pictures from people who are supposed to be members.
The problem is that those people are not real users of this system. 
Let's take a look at one of them:

I did an image search and found out that picture is a stock picture: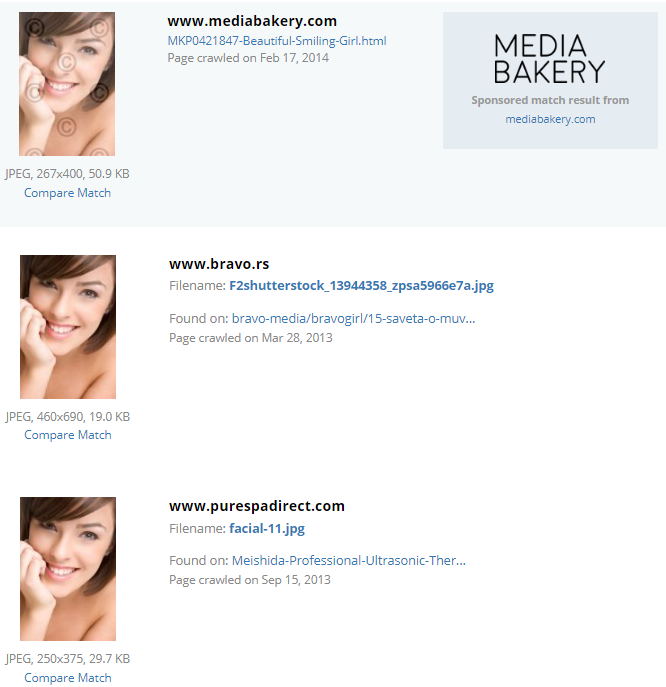 So yeah, this woman is not involved in Crypto Revolution System and she might not even know her picture is being used in a scam site. The same happens with the rest of testimonials.
If Crypto Revolution System really worked as they claim then they wouldn't need to create fake characters to make you believe in it.
.
The $500 for free is a lie
---
On another sales page of the Crypto Revolution System, "Jack" claims you're guaranteed to earn $500 for free if you keep watching that video until the end.
That's complete BS and makes no sense. Nobody gives away free money. They just make that fake claim to get you to watch the video until the end.
The truth is that there's no guarantee this system will make you money, as you can read in their disclaimer page:
.
My final conclusion
---
There's no way I can recommend the Crypto Revolution System. 
They lie about the people behind it, the testimonials, the price, the amount of money you'll make… They also use fake scarcity tactics like the limited spots available claim and they also lie when they claim you've been selected out of hundreds of thousands of people.
I've come across lots of cryptocurrency scams lately. With this boom it seems the scam artists are trying to take advantage of those that are interestered in generating some profits.
Other cryptocurrency scams that you need to avoid are Crypto Wealth, Bitcoin Pro App, Crypto System, The Bitcoin Code and Crypto VIP Club.
Most of these systems claim you can make money easily and with no hard work, when in fact it's the complete opposite.
Truth be told, making a living online requires that you put in the effort, learn new skills and stay persistent. It will not happen overnight. Don't you think everybody would be doing this if it came with ease?
With that being said, if you're committed to doing what it takes to make a full-time income online, then I strongly believe that my top ranked digital marketing platform will benefit you. Even though this has nothing to do with cryptocurrency, I know many people looking into this are just looking for a way to earn money online.
This platform is very affordable (free to join) and provides step-by-step training, courses and other useful tools that will help you build an online business the right way & based on your passions.
It's almost been 2 years since I joined this platform and have learned a lot and made money as well, so I've never looked back.
When it comes to support, this platform has a big community of bloggers and Internet entrepreneurs, so you can rest assured knowing that there's always someone willing to give you a hand whenever you have a question. I'll personally be there for you as well =)
If you're interested in learning more, click the button below to check out my full review now:
Looking forward to seeing you inside! It's time you get on the right way to make money online!
If you have any questions or want to share your thoughts, leave a comment below and I'll get back to you. 🙂 
Whatever you do next, I wish you the best!