Hi guys!
Some days ago I came across a site called Cloud Track Trader, which looked kind of legit at first. But after reading "Free auto trading software", I started thinking it was another binary options scam software.
However, I wanted to know whether it really was a scam or not and why. So I watched the sales video and did some research to write a review and let all of you know the real nature of Cloud Track Trader.
.
Cloud Track Trader review
---
Name: Cloud Track Trader
Website: cloudtt.co
Owner: "James Christian"
Created in: 2016
Price: "Free"
Overall Rating: 0/10
.
---
If you're sick of scams, check out my 1st resource to make money online here!
---
.
What is Cloud Track Trader about?
---
Cloud Track Trader is supposed to be an auto-trading binary options system that generates $1250 per day for its anybody who uses it.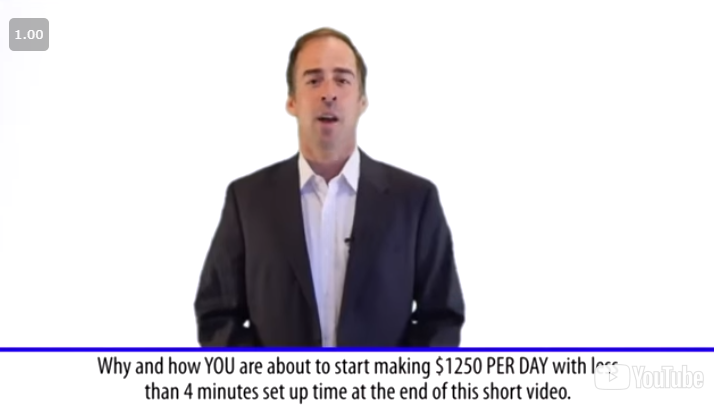 According to James Christian, the alleged CEO of Cloud Track Trader, this fantastic software has never lost a single trade.
He says he gathered the best Wall Street's market analysts and best programmers in the world to create the most powerful auto-trading app. 
What apparently makes Cloud Track Trader different from other auto-trading softwares is the ability to recognize trading patterns 7 millionths of a second faster than its nearest rival.
He claims the moment you sign up to this software, you are guaranteed to earn $1250 on complete autopilot every single day for life.
And the best thing is that you don't need any kind of experience or knowledge about trading because this magical software does all the hard work for you, so you only need to turn on the software every day.
Doesn't it all sound too good to believe it's true? It surely does. Take into account that there's no software that wins all the time, losses can't be avoided. So whenever you read or hear that such software wins 100% of the trades, it should be considered dishonest.
.
Is Cloud Track Trader a scam?
---
Cloud Track Trader is a scam, in my opinion. I've seen and found out some fraudulent signs that make me believe this software should not be trusted.
In this section I'm going to post some unquestionable proofs to validate my claims.
.
Who is James Christian?
---
If you watch the sales video on the Cloud Track Trader website, you'll see a man who introduces himself as the CEO of Cloud Track Trader and says his name is James Christian.
I searched information about him but didn't find anything about him outside the CTT site.
I found about an American musician and songwriter named James Christian, but he has nothing to do with Cloud Track Trader and his face doesn't match the face of the man that appears on the CTT video.
I also found out that the man of the CTT video had already appeared in another scam video called Cloud Trader, where he introduced himself as Matthew Shepherd.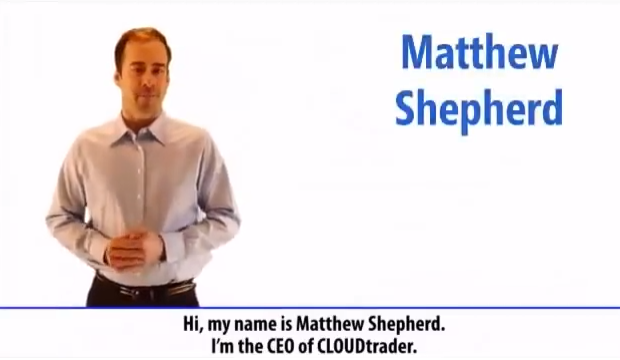 As you can observe, the same man has been involved in both Cloud Trader and Cloud Track Trader, which makes me believe that he's an actor who has been paid by the people behind both frauds. They've paid him for reciting a script. 
I'm sure Cloud Track Trader is a new version of Cloud Trader, but they operate the same way and their true nature is the same.
.
How long has Cloud Track Trader been in business?
---
According to "James Christian", Cloud Track Trader has existed since 2014.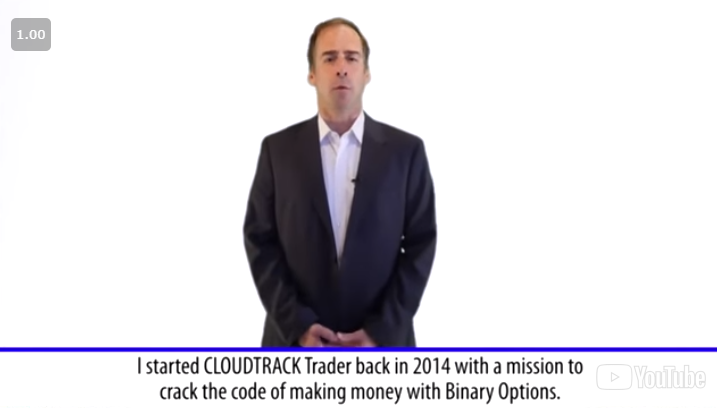 However, when I found out that "James Christian" is just paid actor, I came to the conclusion that everything he says in the video is fabricated so I searched for cloudtracktrader.com and cloudtt.co domains registration dates to find out when Cloud Track Trader was created.

As you can see above, the first CTT domain was registered in 2016 and the second one in 2017. CloudTrackTrader.com was the first domain for Cloud Track Trader (it's for sale now) and they purchased another one this year, cloudtt.co.
They usually change the domains because they know their scams get exposed in various websites.
This proves that Cloud Track Trader didn't exist back in 2014. 
.
False comments and testimonials
---
If you've taken a look at the Cloud Track Trader website, you might have seen Twitter and Facebook testimonials that seem to be real. However, if you click their names or usernames, you're not taken to their profiles.
I was suspicious so I looked for their names on Facebook and Twitter but didn't find any of them. Then I searched for the pictures on Google and found out they had been stolen from stock sites and social networks.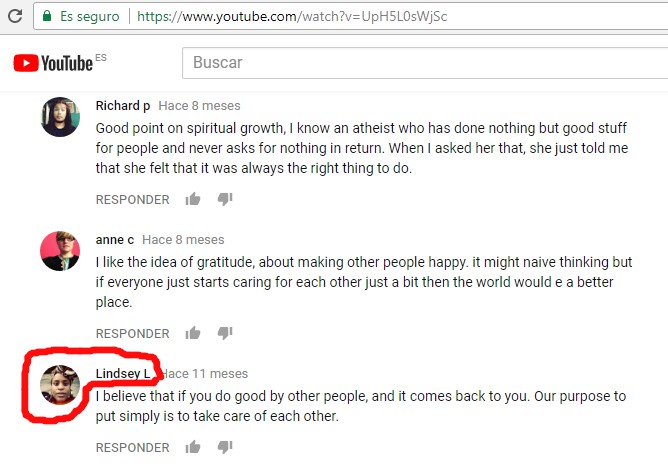 So people behind Cloud Track Trader stole this picture from a YouTube user (here's the video where I found the comment) and invented the review and name.
For further proof let's take a look at another testimonial. On the Cloud Track Trader website, this testimonial name is Audrey Janessa.
Nonetheless, after doing another picture search, I found out that this person's real name is Sara Vieira. You can check out her Twitter profile here.
I am sure you now get the idea of what Cloud Track Trader really is, right?
.
The disclaimer tells part of the truth
---
I know reading texts written in a tiny letter can be a burden at times, but when it comes to getting to know what a product/program is really about, it's important to read the disclaimer.
If you scroll down to the bottom of the Cloud Track Trader site, you'll find this disclaimer. See how it states that trading options is risky and you may lose some or all of your invested capital? 
Therefore, there's no guarantee that you'll make $1250 per day. Note that they don't tell you about it in the video because they don't want you to know the truth and they hope this disclaimer will go unnoticed.
.
Will Cloud Track Trader earn you money?
---
If you're wondering whether you can make money with Cloud Track Trader, even if it's not everything they guarantee, the hard truth is that Cloud Track Trader won't make you a dime. 
After seeing all the lies told in the video and how fake everything of the Cloud Track Trader page is, the conclusion I've come to is that this software is merely designed to part with your hard-earned money. 
According to "James", you need to do the following in order to get started:
Enter your name and email in a form below the Cloud Track Trader sales video.

Download the Cloud Track Trader app.

Turn on the Cloud Track Trader app auto-trade.
So if you're like "how this can be a scam if they don't ask for a payment?", let me explain.
Just after giving them your personal information (name, email, phone, password), you'll be assigned to their recommended broker (an unlicensed broker) and you'll be asked to fund your trading account with at least $250 to start trading. It's just not possible to trade without a minimum capital. 
After you make the $250 investment, the broker will manage your money, but it won't be to benefit you. You'll see how you lose the trades. You can try to withdraw the money before it gets to $0, but they won't allow you to do so. 
They'll tell you excuses like "you haven't reached the minimum payout threshold" and will try to convince you to invest more by telling you that you'll earn more money than you've lost. Don't let these dishonest claims trick you.
Note that these con artists have no limits when it comes to the amount of money they can steal. 
On the other hand, if you don't fund your account with $250 but give them your personal information, expect to receive lots of spammy emails about other fraudulent products or softwares. They'll also call you to ask you to fund your account with $250.
My advice is that you avoid Cloud Track Trader at all costs because it won't change your life for the better. It will waste your precious time and money and leave you frustrated and upset.
.
My closing thoughts and suggestion
---
I believe I've provided enough information to prove that Cloud Track Trader is not what they claim it to be. Everything on the website is pure fabrication and should not be trusted.
Cloud Track Trader is no different from these other binary options scam softwares I've also reviewed:
I know these unethical people always take advantage of people who are desperate for money or people who know nothing about earning money online.
Whenever you hear someone say that it's possible to make money fast and with a couple of clicks, start thinking that they want to fool you. Nothing worth having comes the easy way. And the same happens when it comes to generating an income online.
There are lots of ways to earn money online in a legit way, but it will require hard work, patience and persistence from your part.
If your goal is to earn a living on the net or more, I highly suggest that you think of building your own online business.
There's a platform I've been and will be recommending to newbies and people who are really committed to making money online. This platform (free to try) includes the proper lessons and courses designed to help you start a digital business and take it to the next level. 
The training is not the only thing I love about this platform, I also love how supportive the community members and owners are. There will always be someone there to answer any question you may have!
If you're interested in knowing more about my 1st recommendation, click the banner below to check out the post I wrote about it.
.
I hope this review has resulted helpful to you and you make an informed choice. Don't hesitate to share this review on social media to let more people know about the real nature of Cloud Track Trader.
If you have any questions or opinions regarding Cloud Track Trader, other programs or anything related to making money online, please feel free to leave a comment below and I will be more than happy to help you out.
Best wishes! 🙂