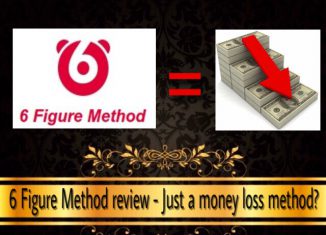 Hey y'all,
Welcome to my "6 Figure Method" review!
I've you've heard of 6 Figure Method before and have been thinking whether to join or not, then I recommend that you read this review to find out why this program is not a brand new method to make 6 figures, it's just another scam trading software you need to stay away from.
.
6 Figure Method review
---
Name: 6 Figure Method
Website:
6figuremethod.com (English)

6figuremethod.com/es (Spanish)

6figuremethod.com/it (Italian)

6figuremethod.com/de (German)
Owner: "Ray Fisher"
Created in: 2016
Price: "Free"
Overall rating: 0/10
.
---
If you're sick of scams, check out my 1st resource to make money online here!
---
.
What is 6 Figure Method?
---
6 Figure Method is supposed to be a binary options trading software that makes trades in complete auto-pilot and works with a 99,8% accuracy. What a coincidence! I've heard it from other softwares like 1K Daily Profit, which resulted to be a fraud.
Ray Fisher, the presumed owner of this software, claims that 6 figure method is always one step ahead of any trading system platform no matter the market.
Then he starts talking about his history. He says that he dropped out of college at 16 because he wanted to make it in his own, but he got to the point where he had to bounce from couch to couch and even ask people for change in the street. However, her mother was sick and he wanted to make her proud by proving that he was not a failure.
To be honest, I've heard a similar history in other scam videos. It's not weird that scammers explain this kind of stories because they want their victims to feel sorry for them.
At the end of the video, he tells you to enter your name and email in the form to get started. 
.
What if you join 6 Figure Method?
---
If you enter your email and name, you'll be redirected to another page where another video will start playing.
He claims that you'll lose your spot if you wait because he wants you to join as soon as possible.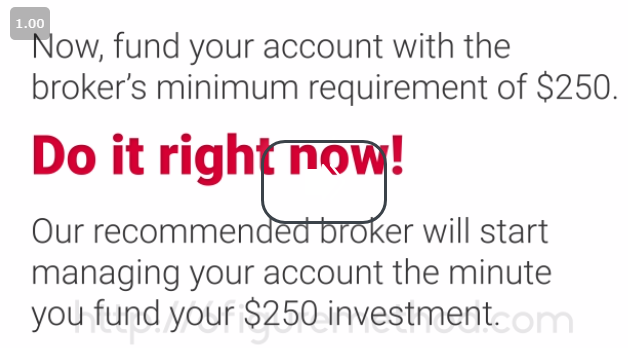 Here's where the scam comes into place. If you make the $250 investment, then their recommended broker will manage your account but for their own good, what means that you'll lose the trades. The software is designed in a way that you can't withdraw your money once the deposit is made.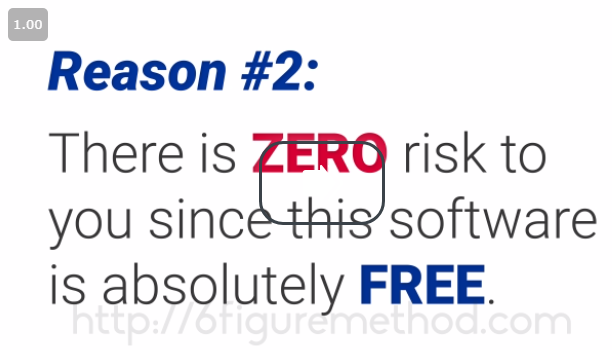 Wondering why he claims that it's absolutely free? Well, he's trying to mislead you. You don't need to "buy" anything to get started, but they get paid the moment you've funded your trading account, so don't believe anyone who claims that something is free but then say that you need to make some kind of investment. 
.
Is 6 Figure Method a scam?
---
If you're still doubting whether 6 Figure Method is a fraud or not, then I can assure you 100% it is a dangerous scam. The proofs I'm about to post make it clear.
.
Ray Fisher is a made up character
---
I watched the sales video both in English and Spanish, and I noticed the name of the owner is not the same. See what I mean below:
It just doesn't make sense that the same person has 2 different names lol.
Oh, and this guy is a stock model. I found the same picture in another website: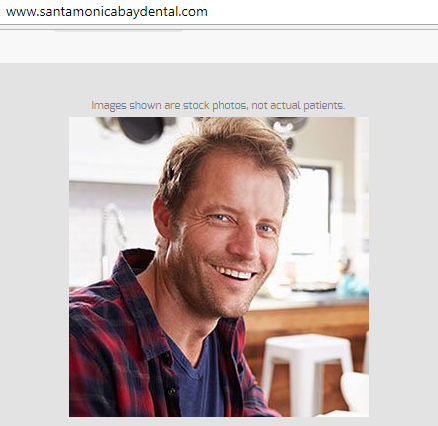 .
The amount of spots left are fake
---
I've refreshed the website a lot of times and the number of spots available went up or went down, but it never got to 0. This is a strategy swindlers use to make you believe that there aren't many spots so you hurry up to join their crap.
.
The testimonials are fake
---
There are 4 people who appear in the video speaking about how much money they've made thanks to Ray and 6 figure method, but they're just actors who've been paid by the scammers in exchange of positive opinions. This is something quite common in scam videos.
.
The reviews are fake
---
The comments and other testimonials are also fabricated and translated from language to language.

I'm sure the pictures of those fake testimonials are also stock photos. You can spot the fakeness by seeing the changes in their names and the places they're from. I'm sure those testimonials names also change if you check the website in Italian or German. They've merely translated the reviews. 
.
Scammy pop-up
---
Do you wonder why an annoying pop-up appears when you're about to leave the 6 Figure Method website? It's just an element that plays an important role in the scammers strategy. It serves them as a way to keep you on their website to make you join.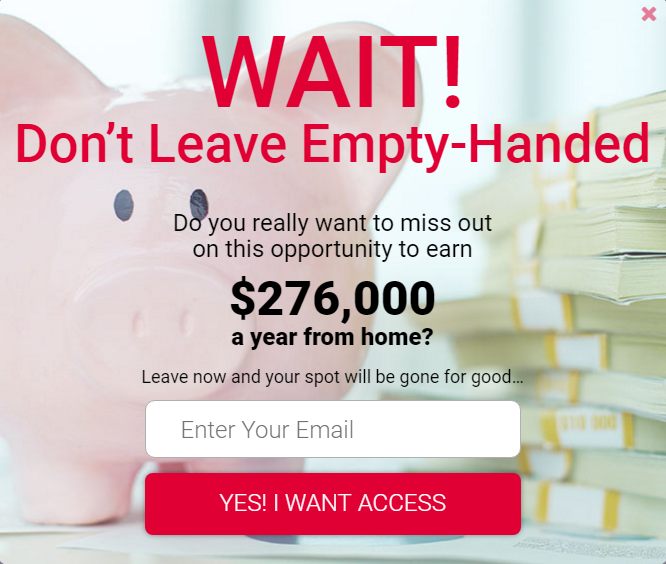 .
Get-rich-quick scheme
---
This one is obvious. They state that this software will put like $23,000 to your bank account each month without you making any effort.
Don't you think that everybody would take advantage of this software if it were that easy?? If it worked I'd tell my family members and friends to try it lol. 
Making this amount of money doesn't happen overnight or in a month, so don't believe them. Take into consideration that all things worth having in life require effort to obtain.
.
Fake claims
---
They make some fake claims that are ridiculous yet funny lol.
Guess why they say that you've received a private invitation. They want you to feel important and exclusive. However, if you think about it, nobody has invited you, you've found the scam through a Google search. 
I suppose they're targeting people who're not happy with their current job or who want to get a lot for nothing. They want their victims to believe that making money online is magic and requires no effort, but that is far from the truth. Earning money online is no different from earning money in the "real world". Don't be tricked by these claims.
.
A legit opportunity to make money online
---
Perhaps you've been wondering whether it's possible or not to earn a living online. I know it's hard to believe it's possible if you've been scammed before, since fraudsters not only steal your money, they also make you lose hope and make the whole digital marketing have a bad reputation. 
Well, let me tell you that it's possible to make money online, but effort, passion and persistence are essential to achieve it. If you want to build an online business but don't know how to get started, I suggest that you take a look at Wealthy Affiliate, it's free to join! 🙂 
Wealthy Affiliate it's an online business platform where you'll be taught to start and grow your own business. It's also a community full of business owners and entrepreneurs who help and support each other along the journey.
If you want to know more details, click the banner below to read my Wealthy Affiliate review:

Once you join, you'll complete your profile and I and other members will welcome you to the community. I'm so excited to see you there!! 🙂 
I hope this review has been helpful to you and you never fall for scams like 6 Figure Method. Feel free to share it on social networks to warn other people about this fraud. 
If you have any questions or comments related to 6 Figure Method or Wealthy Affiliate, just drop a comment below and will be happy to reply. Thanks for reading! 😀