Welcome to my EmotePay.co review!
Are you wondering if emotepay is a scam that will waste your time? 
Or is it a legit website that will help you make money with social media?
If that's what you need to know, I'm happy to see that you found this post because here I reveal the pure truth about EmotePay.co.
The Internet is full of scams, so I'm glad that you're doing your due diligence. That's the way to avoid frauds and find the honest way to make passive income every day!
To be straightforward with you, this is not one of those reviews that include a referral link.
Instead of that, here you will find a truthful EmotePay review that exposes all the pros and cons of this platform.
Make sure you keep reading to find out if emotepay.co is right for you or not!
EmotePay review summary
---
Name: EmotePay
Websites URL:
Founder: Unknown 
Price: Free (but it can cost you a lot)
Best for: The founder
Launch date: July 2019
Do I recommend it? No way
---
If you're sick of scams, check out my 1st resource to make a 4-digit monthly passive income HERE!
---
What is EmotePay about?
---
EmotePay (found at emotepay.org and emotepay.co) claims to be the only influencer network that pays $10 per referral and $2 per click.
When I read that on their homepage, I started thinking that this would be another fake website because I have heard the same claims in some scams I have exposed.
All you have to do to make that amount of money is to share your referral link to promote EmotePay. 
It's free to sign up, which makes a lot of people believe that there's no risk in trying. 
Another reason many people sign up is that they can get $25 after joining. But what they don't know is that they won't be able to withdraw it.
When members promote emotepay.co and see that their earnings don't stop increasing, they get excited and keep promoting it even more until they reach the minimum payout threshold.  
Once they have claimed their payment, it's their time to wait until they get paid, which is something that will not happen.
Sadly, lots of members realize they have been ripped off when it's too late. They realize that EmotePay doesn't work as advertised when they see that they haven't received the money the day they were promised to get paid. 
EmotePay.co is full of fake claims and red flags that indicate it doesn't work like they claim. 
I have exposed lots of fraudulent sites so I can recognize one when I see it.
Sick of scams? Want to make passive income every day?
Check Out My FREE Earn Money Online Guide Here!
EmotePay.co scam signs exposed!
---
EmotePay has so many red flags that tell me it's not a website we can trust. 
Here I'm about to reveal the reasons I have decided not to promote EmotePay.
Their stats are not real
---
One of the scam signs I have found is that their site stats are fake. 
They haven't paid $1,500,000 to their members and they haven't received any awards.
You see, they do not provide anything that confirms the veracity of their claims. There are no links or pictures that confirm they have been awarded.
But that's not all! I know their stats are fake because they haven't been around for long. 
According to whois, the emotepay.org domain name was registered in July 13th 2019, so it's basically been a month and a half since it was created.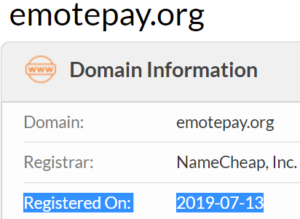 If we do some math, we can also conclude that the amount of members is fake. If there are 839 daily new users, then there's no way that the total amount of users it's 500,000! The total amount of users should be about 40,000 because emotepay.org has only existed for 48 days (as of this review).
Because of this, we can conclude that in a month and a half there's no way they have paid over a million of dollars to members.
EmotePay is connected to Paid4Clout
---
In the EmotePay FAQ section, they mention "Paid4Clout", which is the name of another website that worked the same way as EmotePay.

Paid4Clout is another site that scammers are using to achieve their goal of making money at other people's expenses. 
In other words, Paid4Clout is another copy of this scam. It has many complaints like this one: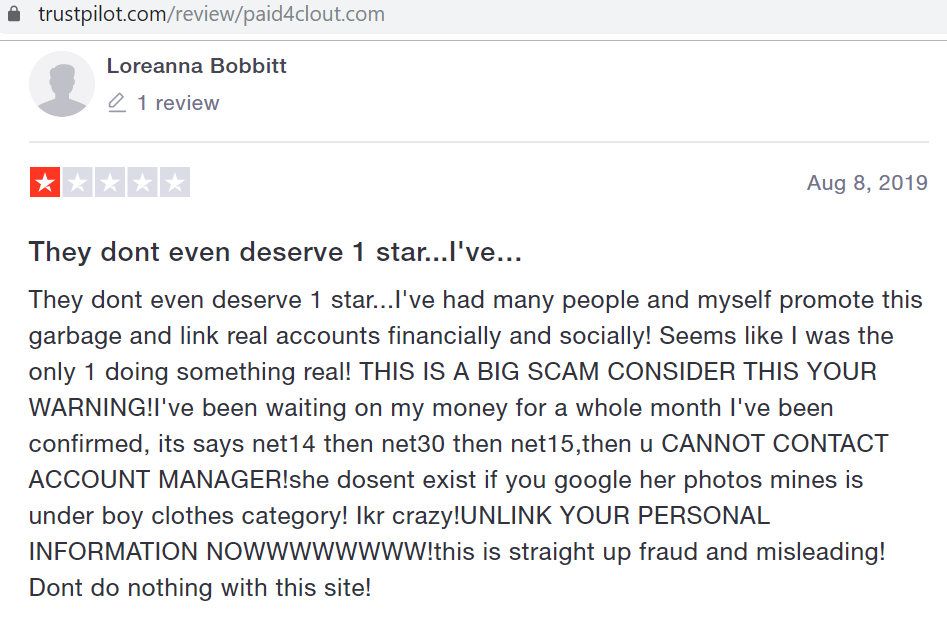 The reason there are lots of websites like EmotePay is that this is how scammers can mislead potential victims. 
Their scam sites get exposed, so they keep creating new ones that haven't been exposed yet. They don't want people to find honest reviews like this one. 
The fact that EmotePay is the same as Paid4Clout is enough for me not to take it seriously.
Lack of support
---
A big red flag is that there's no support. In their homepage, they don't provide any real email address or phone number that we can use to contact them. All their contact information is fake.
And that's not all! The account manager is not a real person. The woman who appears in the picture has nothing to do with EmotePay.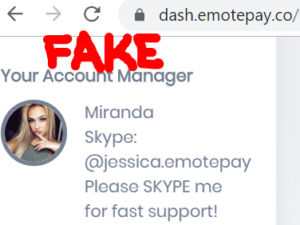 As you can see, her picture can be found on other websites, which means that the con artists behind EmotePay have taken her picture from another site and have used it to make you believe that there's someone you can contact for support.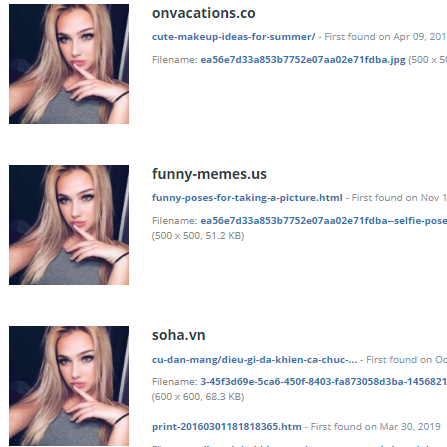 The fact that they don't provide any real contact information is a big red flag because it means that they don't want to hear from their members. They only care about the money they can make at your expense.
Who's behind EmotePay?
---
If I asked you who's the owner of EmotePay, what would you say? 
If someone asked me this question, I would reply that I don't know who's behind emotepay.co because they don't provide any information about it. 
They don't mention any names and they don't provide any pictures of them. Well, they have a picture of the account manager, but that's fake, as I proved.
Honestly, the fact that there's no info about the owners of this site doesn't surprise me because these scammers always hide their identities. The other scam sites they own don't have any information about them either. 
It actually makes sense. Scammers don't show who they really are because they don't want to face the negative consequences of ripping people off.
Sick of scams? Want to make passive income every day?
Check Out My FREE Earn Money Online Guide Here!
How EmotePay tries to rip you off
---
So how does EmotePay really work? 
The owners of EmotePay allow you to register for free because when you sign up, they collect your email address and password. 
After that, they tell you to share your referral link on social networks, upload a YouTube video promoting EmotePay, and complete some surveys and tasks. 
The reason they want you to promote emotepay is that they want to reach as many people as possible because the more people who join, the more money they can get. 
When it comes to the YouTube video reviews, they want you to do them because it's their way to make other people believe that they're legit, when the truth is that members who have done those reviews haven't got paid. 
The ugly truth is that they haven't paid anyone. People who are promoting it think that they will get paid, but they won't. 
And what about completing surveys and downloading apps? It's actually very dangerous because these tasks require you to visit other fraudulent sites and they also require you to install programs that are infected with viruses.
In the end, they will not pay you to complete those tasks. They want you to complete them because that's how they can make money. If you don't want to waste your time and you don't want your device to get harmed, I don't recommend that you try to complete them.
When it comes to your personal info, they will sell it to other scammers and hackers, who will do the same. 
They will also try to get access to your personal accounts by using your password, and if they manage to get access to your accounts, they will steal all the money they can and they will use all the information they can to make as much money as possible.
These scam artists do the most to profit as much as possible, and they don't care if they ruin other people's lives. 
EmotePay review – Is EmotePay.co a scam?
---
Whether EmotePay is a scam or not depends on how you define a scam. 
If you consider a scam something that takes your money and gives you nothing in return, then EmotePay wouldn't be a scam because they don't ask you for money.
But if you take into account that EmotePay is full of lies & false advertising and wastes your precious time & even tries to steal your hard-earned money, then it's completely fine to call it a scam.
Time never comes back, so if you value it, don't waste it. People behind EmotePay don't care about wasting your time and don't respect you as an human being. What they're doing is unacceptable and illegal. 
If you have signed up or if you have been promoting it, I recommend that you don't spend your time on it because it will not benefit you in any way.
Sometimes I have received comments from people who have felt guilty for having got their family members & friends involved in this kind of scams. So I hope that this EmotePay review will make it easier for you to decide what to do next.
Final conclusion: I do not recommend EmotePay.
The reason you're capable of making passive income online
---
There are lots of scams like EmotePay, but the good news is that if you have been able to send visitors to emotepay and convince them to sign up, you can definitely make passive income online.
You can use the business model I'm using to drive traffic to legit sites and get paid when people buy something through you. 
There are many websites that are willing to pay you for helping them get customers, and it's not hard to get started because you don't need to pay to join these companies and you don't need to pay to bring them traffic. 
This is actually a beginner-friendly business model because it doesn't require you to have any prior experience to get started. 
I'm living proof it works, as you can observe here: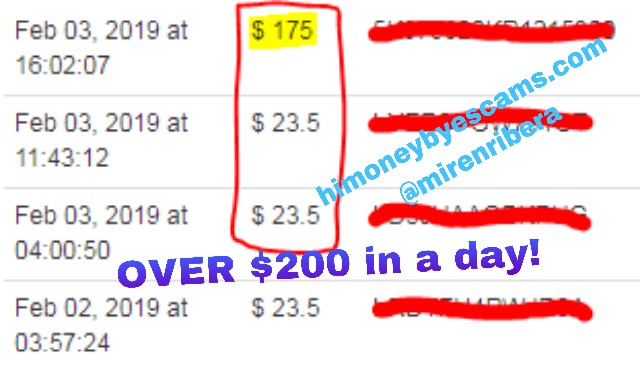 I have to confess that English is not my main language, so I deeply believe that anyone can get these and better results. 
As long as you don't give up and keep making efforts, you can make it happen.
If you would like to know how you can make this business work for you, you can check out my FREE guide right now: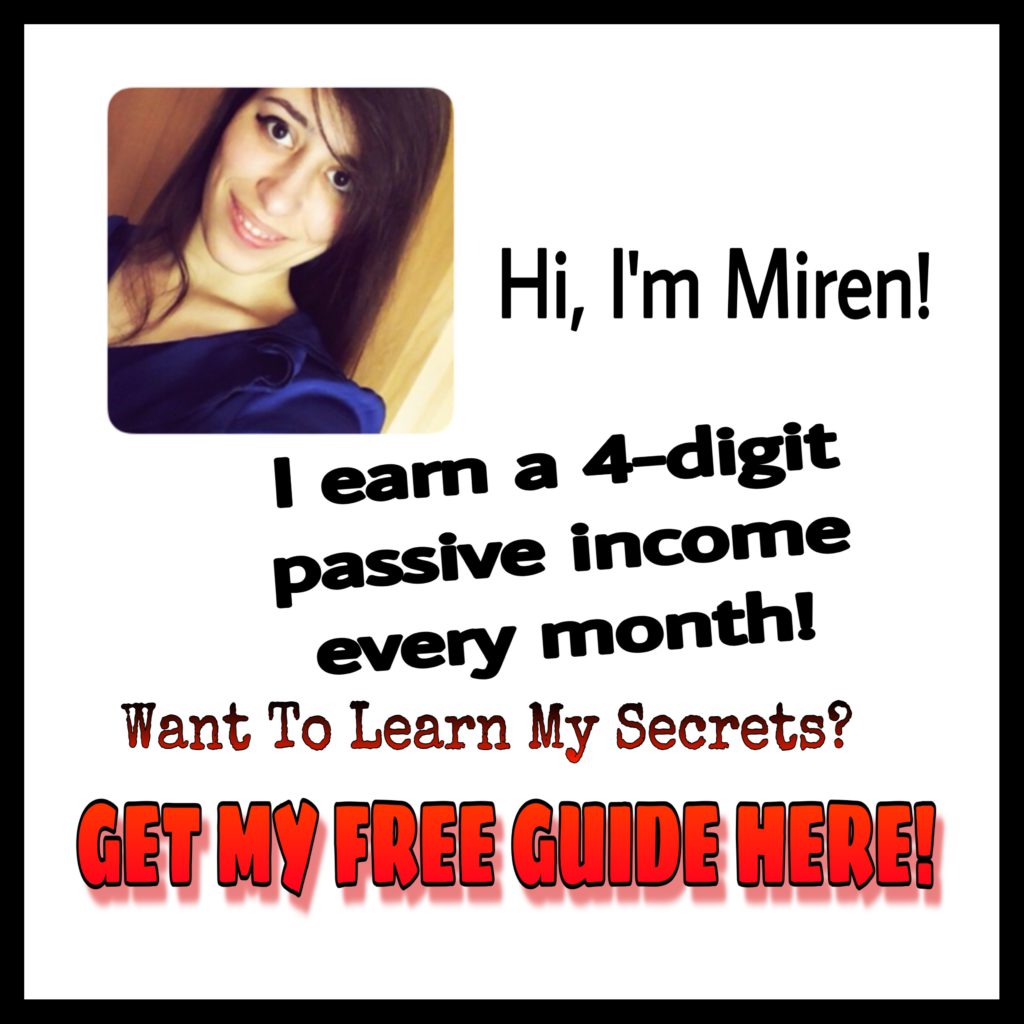 My guide is FREE (no login information required, just click here to start reading it), which means that you have nothing to lose and a lot to gain =)
Oh, and don't you worry if you ever get stuck! I'm not like those scammers because I'm transparent about who I am and I also tell you how you can contact me.
In my free guide you will see how you can get lots of help and support from me and other like-minded people.
Stop wasting your time on dangerous frauds and start your passive income journey today!
I'll leave this quote here:
If you want something you have never had, you must be willing to do something you have never done.
I hope this EmotePay review has been useful to you and you will make the best possible decision.
Feel free to share it with whoever you believe that will benefit from it!
If there's something else you want to know or you have any questions or would like to share your experience, please leave a comment below. I love hearing from you all!
Whatever you do next, I wish you nothing but the best =)