Will Email Elite Academy scam you? Or is emaileliteacademy.net a legit system to make hundreds of dollars by sending emails?
If you have questions like these, I'm happy to see that you have found this honest Email Elite Academy review because here you will definitely find everything you need to know about this program.
I'm sure that you know there are too many frauds out there, so I'm glad that you're doing your own research.
That's the way to avoid those dangerous scams and find the real way to make passive income every day =)
When it comes to Email Elite Academy, here you will find how it really works, all the pros and cons and everything they are hiding from you.
Email Elite Academy review summary
---
Name: Email Elite Academy
Website URLs:
emaileliteacademy.net

emaileliteacademy.biz
Owner: "Bobby"
Created in: January 2020 (the newest version)
Cost: "Free"
Do I recommend it? Never!
---
If you're sick of scams, check out my 1st resource to make a 4-digit monthly passive income HERE!
---
What is Email Elite Academy about?
---
I recently received an email about this Email Elite Academy system, so I thought I would check it out to see if it was legit or another scam.
To be honest, I didn't have high hopes for this one because the email I received was very similar to other scammy emails I receive every day.
The moment I saw the Email Elite Academy sales page, I felt something wasn't right because I've read those claims before.
Just the fact that they claim to give you 500 free subscribers to try out a done-for-you system is a red flag because it sounds too good to be true.
Another scam factor is the fact that they claim you can earn hundreds of dollars a day just by sending emails. It seems like they want you to believe that there's not much work to be done to make a life-changing income.
You see, sending emails is something that anyone can do so why isn't everyone doing this? Knowing that many people are losing their jobs because of the covid-19 pandemic, why haven't I seen any of these people claim how easy it is to start making hundreds of dollars a day?
The answer is that it's not as easy as "Bobby" (the spokesman) claims. He says that his system will give you the chance to start making instant money for free because it's all done-for-you.
He's apparently getting so many subscribers everyday and he needs to send out lots of emails, so he needs you to partner up with him and help him with that.
According to him, you just need to create a free account and start sending out an email per day. It's not complicated because it only takes 10 minutes, and that's all you need to do to start making hundreds of dollars per day.
He says that this is a win-win situation because the more money you earn, the more he earns! So it sounds awesome, but it still sounds too good to be true because making money online doesn't work that way.
From my experience, I can say that there's no free system that can help you make tons of money by doing little to no work. 
I have come across lots of "free" systems that promised a lot but ended up being scams, so is Email Elite Academy better than the others?
How does Email Elite Academy work?
---
Email Elite Academy definitely does not work as advertised because it does not work to make you money.
Yes, "Bobby" claims you only need to log into the members area, click on the "send your email" tab, push a few buttons and send an email to the subscribers. This is something that anyone can do so why aren't more people doing it?
After all, "Bobby" says that it's free to join and you don't need to pay for anything after you start making money. He will tell you how to set up your email marketing account to start sending emails, what offers to promote and so on.
Those offers contain links but "Bobby" claims that your subscribers don't need to buy anything in order for you to start making money. He says that they only need to click on those links for you to start earning.
Oh, and the fact that everyday he will be adding more subscribers to your list also sounds awesome because the more subscribers, the more clicks you will get, and the more clicks, the more money.
It all sounds amazing, but if you actually do everything he says, you will realize that it doesn't work as promised.
First of all, this system is not free like "Bobby" first said. If you set up your account, you're taken to the members area where you're told to pay $34 to get those 500 subscribers and start sending out emails.
They claim you can earn your first $100 in less than 24 hours, which sounds awesome but it's a big red flag because it makes this system sound like a get-rich-quick scheme.
Just the fact that they lied about the cost is enough for me to conclude that they cannot be trusted. Didn't "Bobby" say that you could get 500 subscribers for free? The fact that he lied tells me that his claims cannot be taken seriously.
If you go to the checkout page, you'll see an upgrade that costs $77. They claim that this will allow you to send two emails a day, but the red flags I've seen are enough for me to believe that it's not worth it.
They want you to send out scammy emails
---
I took a look at the kind of email swipes they have for you to send and I really dislike them.
Those emails are about other money-making opportunities like Email Elite Academy, which means that sending out those emails can come across as spammy.
In my opinion, it's not ethical to send those emails because they're full of lies and can mislead other people. You've already seen how much of a liar "Bobby" is, so doing what he tells you won't give you great results.
Sending out those emails is spreading this Email Elite Academy system, which only helps "Bobby" at the end of the day. He's basically using you to get more people into this fraudulent program.
As you can read, they promise other people they can make a full-time income in 5 minutes, which is not true! 
So if I were you, I would never send out emails like this one because I don't want to lie to others and don't want anyone to get scammed. 
Sick of scams? Want to make passive income every day?
Check Out My FREE Earn Money Online Guide Here!
Lack of positive reviews
---
Another big red flag is the fact that there are no testimonials or payment proofs. If you search for this system on Google, you will not find anything positive about it. 
I didn't find any positive Email Elite Academy reviews, and it actually doesn't surprise me because this system works like other systems that haven't paid anyone.
You see, when an online business opportunity really works, there are positive reviews and payment proofs from real members, but in this case there's nothing.
So the fact that no one is talking positive about Email Elite Academy is an indication that it does not work as advertised.
They will sell your information
---
There's a reason they ask for your info (name, email address and password) before telling you exactly what you will need to do to make money.
And that reason is that they do want your personal information to profit from it. That's what they state in their privacy policy:

As you can read, they will sell your personal info to other marketers, which means that you can expect to receive some emails about low-quality/scam money-making programs.
And the thing is, those other marketers who could be other con artists won't hesitate to sell your info to other companies. So you can definitely expect to receive emails from people you don't know.
There's even more! If you give them your phone number, they will call you and send you text messages to get you to buy other programs. 
You see, these con artists have no limits when it comes to making money at other people's expenses.
I know there are marketers and companies that actually provide great products, but you've seen that you cannot expect anything genuine from "Bobby" or whoever is behind Email Elite Academy.
Another thing that I found interesting is the fact that that privacy policy page is the same privacy policy page for the Instant Email Empire system, which is basically another name for this same system.
This is an indication that Email Elite Academy works the same way as Instant Email Empire, which didn't pay anyone. 
The owners of this program have changed the name of their scam system to prevent potential victims from finding the honest negative reviews out there. They obviously don't want you to know the truth.
It's a copy of the Copy My Email System scam
---
I believe this is one of the biggest red flags I have found because it says a lot about what you can expect from Email Elite Academy.
As someone who has exposed lots of scams, I knew I had seen "Bobby" before. And yes, I've seen him in the Copy My Email System sales page.
As you can see, the sales page for Email Elite Academy and Copy My Email System is the same:
The spokesman is the same guy, but the truth is that he's not the real owner of this system. He's actually a paid actor from a freelancing site called Fiverr.
You see, the real owner of this system doesn't show up because he doesn't want to face the negative consequences of ripping people off.
He knows that he would get reported, sued or fined if his victims knew who he is. The fact that he doesn't even mention his contact information is another indication that helping you is not his real purpose.
The main reason they have created this Email Elite Academy system is that Copy My Email System and Instant Email Empire have too many complaints and negative reviews.
Below you can read some reviews from real people who have tried this system:
As you can read, "Bobby" and "Brian" (another guy behind this scam) don't reply to members when they ask for help. 
In fact, they have even closed some members' accounts when they've asked to get paid. They haven't paid anyone and they haven't even given people their money back.
They will try to convince you to pay even more for other programs but will never pay you! 
Will Email Elite Academy scam you?
---
After all the red flags I have seen, there's no doubt about the answer to the "Is Email Elite Academy a scam?": Yes, it's a scam that only makes some con artists richer.
They promise you fast and easy money but they're the only ones who make that money, all at your expense. 
Let's sum up all the red flags:
Lies about the cost

The owner doesn't show up

Paid actor as a spokesman

They will sell your information

Lack of positive testimonials or reviews

They don't pay

No refunds

Lack of support

It's the same as other systems that are considered scams
I don't know about you, but these are serious scam signs that made me conclude Email Elite Academy is not legit.
Oh, and the fact that this is a "done-for-you" system is another red flag because it indicates that you wouldn't have control over your business.
I mean, even if they paid (which they don't), you would depend on them. If this system got shut down, you would stop making money. 
If your goal is to make a full-time income online, it's best not to depend on someone else's business, don't you think?
What you decide to do is up to you, but I have to conclude that Email Elite Academy should be avoided at all costs.
Bye ugly scams! Here's how to generate passive income every day
---
There are too many programs like the Email Elite Academy scam, but the good news is that there are also legit opportunities that can really change your life for the better.
When you know that anything worth achieving in life comes with learning, effort and time, you avoid scams.
I'm glad that I found a newbie-friendly business model that has been working for decades because it's thanks to this business that I'm earning passive income every day.
This business is about helping other people find products and services that can solve their problems or meet their needs, and when they purchase something through you, you get paid!
You won't have to create your own product and you won't have to promote the same stuff as everyone else. There are thousands of products that you will be able to choose to profit from, and you won't have to pay for them.
I'm living proof this business works, as you can see here: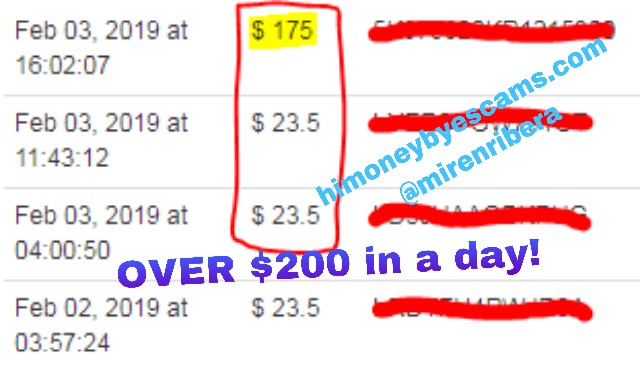 What if you don't have any previous experience or tech skills? Don't you worry, lots of people like me have started as complete beginners.
If you're serious about generating a full-time income online, I encourage you to read my FREE guide here: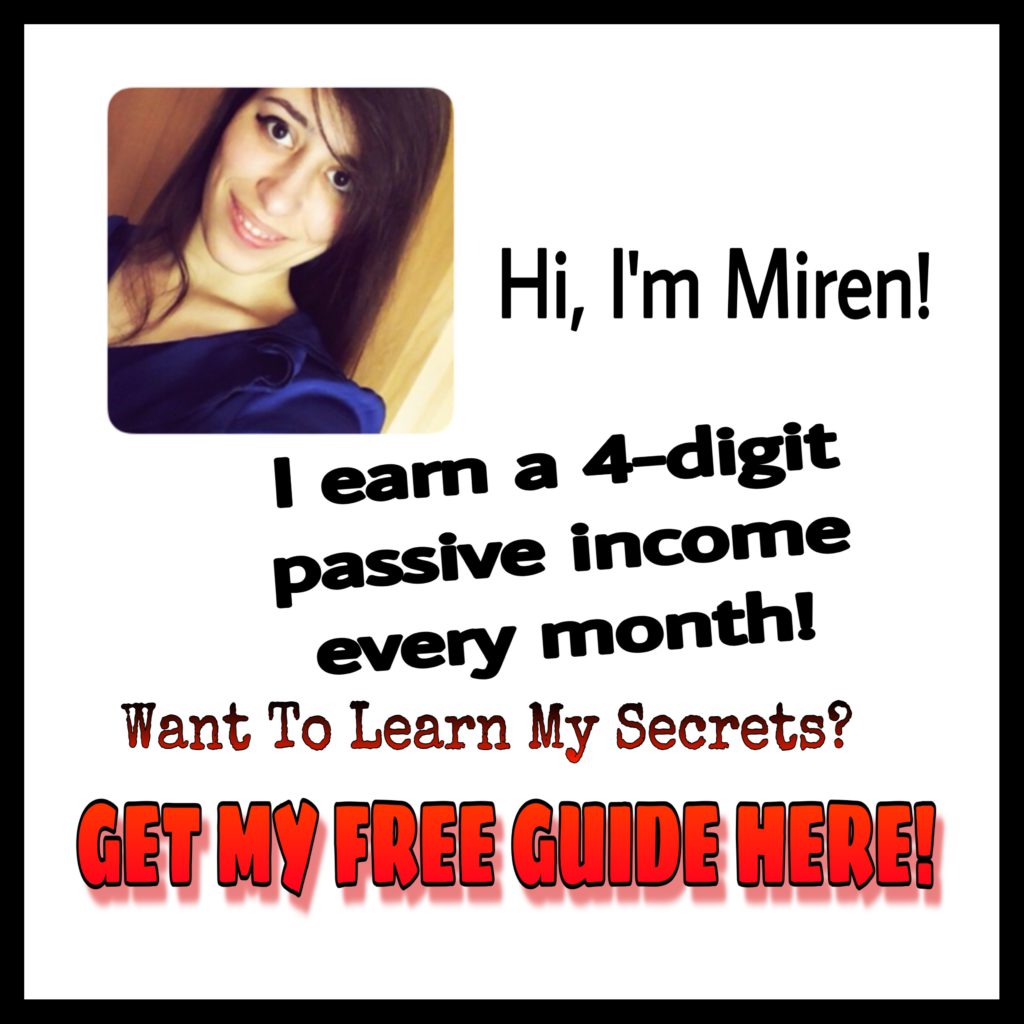 My guide is FREE (no login information required, just click here to start reading it), which means that you have nothing to lose and a lot to gain 🙂
Oh, and what if you ever have questions or get lost? Don't you worry, I'm not like those scammers because I'm honest about my identity and I also reveal how you can contact me.
If you read my free guide until the end, you will find out how you can start today for free, the reasons this business works, the tools I used, real success stories and so much more…
Stop wasting time on scams and start your own online business today!
I will leave this quote here:
If you want something you have never had, you must be willing to do something you have never done.
I hope this Email Elite Academy review has been helpful to you and you will make the best possible decision.
Feel free to share it with whoever you believe that will benefit from it!
If there's something else you want to know or you have any questions about Email Elite Academy or would like to share your experience, please leave a comment below. I love hearing from you all!
Whatever you do next, I wish you nothing but the best =)