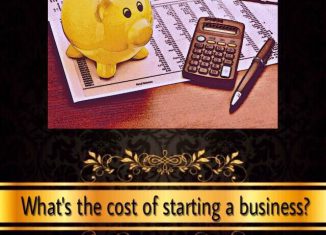 Are you one of those people who want to build a business but don't know how much you need to invest to begin? This is a common question that a lot of entrepreneurs and business owners ask themselves before getting started.
It's essential to know that there's no exact figure of the amount of money needed to invest to get started, since every business is unique.
If you want to know an approximate figure of a start up cost or you are on a low budget and are looking for an economical way to start your own business, this article will be helpful to you 🙂 
.
Costs of a traditional business
---
The costs of starting a brick-and-mortar business haven't really changed over the past decade, you will have to make a big investment no matter if you want to open a gym, a franchise restaurant, a cafe or some kind of supply store.
Take into consideration that an offline business will require you to rent a physical space, set up installations, acquire the material needed to run the business (items, goods, products…), hire employees (unless you want to do all the work yourself), plus take into account other costs like insurance, permits & licenses, property taxes and utilities (gas, electricity, water…).
Let's take a look at the start up costs for a conventional business: 
As you can observe above, starting a traditional business is not cheap, it can cost you thousands of dollars no matter if it's a cafe, a gym or a restaurant. Take into account that the cost can increase depending on factors like location, maintenance, equipment, shipping, time, among others. 
In most cases, a conventional business requires you to go into major debt, you'll need to get a bank loan, have access to a good deal of financing or even borrow money from your family and friends. Another point to consider is that as soon as you run out of funds to operate your offline venture, your business is doomed to failure.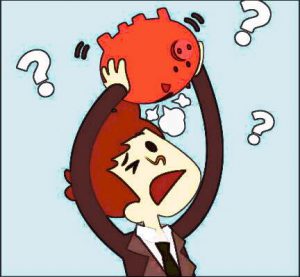 .
Don't worry, start up costs have decreased
---
If you're one of those people who want to start a business but don't have much money, I have good news for you 🙂 
Nowadays you don't need a significant amount of money to build a business. Why? Because of the Internet. Let me say that creating a business is not free either, but investing thousands of dollars to get started is not a requirement. However, you will have to be willing to invest lots of time.
When it comes to start a digital business, there are some essential elements to take into consideration: a domain name, a website, website hosting, website security, website analysis, email accounts, keyword tools, training and support. Whether you want to have an online store or a blog, you'll need what I mentioned. 
Let's see average costs for an Internet business:
As you can see above, you don't need a large amount of money to start a digital business. A domain name costs you like $13 a year, other components like email accounts and website security & hosting can cost you from $25 to $50 per month, and education & support are what may cost you the most (from $300 to $500 per month). An online business can cost you hundreds of dollars a month, and it can increase depending on factors like the type of online business and the purpose you have with it.
.
The most affordable way to start a business
---
If investing hundreds of dollars per month seems a lot for you, let me tell you that there is a much more affordable way to get started in the business world. Do you want to know what that is? An online business program & community called Wealthy Affiliate. 
Wealthy Affiliate gives you two choices to get started:
Starter Membership: includes 2 free websites & free hosting, 30 keyword searches a month, 20 marketing lessons, support from the owners and members (only first 7 days), access to 3 training classrooms, access to lots of blog posts, tutorials and video trainings. Price: $0 (yes, absolutely free!)
Premium Membership: includes 50 websites with unlimited hosting, unlimited keyword searches, access to all the training classrooms, support from the owners and members, access to all the live video training classes, access to all the courses, access to all discussions, blog posts, tutorials and video trainings within the WA community. Price: $49 per month or $359 a year. 
.
Conclusion
---
The Internet has opened many doors when it comes to creating a business. Before the Internet, starting a business was very expensive and not everyone could afford that, but now it's not the same anymore. You don't need to invest thousands and thousands of dollars to start, you can start for less than a thousand dollars, or you can even get started for free thanks to Wealthy Affiliate 😀 
I recommend a digital business over a traditional business because the first is by far less risky than the second. When it comes to a digital business, Wealthy Affiliate is my personal choice because the Starter membership includes everything you need to start an online business and is totally free (not a trial version, free forever) so there's no risk at all, and the Premium membership has everything you need to create, grow and manage a business to any level of success online. Thanks to Wealthy Affiliate you won't need to join 5-10 services to manage your business, WA has it all in one place! 
If you want to know more about Wealthy Affiliate, you can read my full WA review or click here to join for free! 
Thanks very much for reading this! I hope this article has been useful to you and now you have an idea about the start up costs for a business so you can choose what's better for you. If you have any questions or opinions, feel free to leave a comment below and I'll be more than happy to connect! 🙂