Hey y'all!
I recently came across a site called The Crypto Genius, which looked similar to other scam sites I've reviewed before.
But I didn't want to judge it without knowing what it was about so I looked deep into it to determine whether it was worth it or not.
Make sure you read this review to find out the truth about The Crypto Genius and end up making the right choice.
.
The Crypto Genius review
---
Name: The Crypto Genius
Websites:
thecryptogenius.com

thecryptogenius.co

thecryptogenius.net
Owner: "Chris Peterson"
Price: at least $250
Created in: October 2017
Overall Rating: 5/100
.
---
If you're sick of scams, check out my 1st resource to make money online here!
---
.
What is The Crypto Genius?
---
The man who narrates The Crypto Genius sales video, Chris Peterson, claims you can earn at least $5900 per day thanks to The Crypto Genius trading software.
He claims this software is working for over 10,000 people, since they all are making $5900 per day.
His made his fortune of over 13 million dollars by investing in cryptocurrency. And he did it all within the last 18 months.
He's hired a team of developers to create a cryptocurrency trading software, which is supposed to recognize the most profitable trades and enter the market 0.39 seconds faster than any other software.
And the best part is, all trades are done automatically so you only have to turn the "auto trading" button on and then the software starts trading.
So you don't need any experience and won't have to learn anything about trading to make money as this software already does everything for you, or at least that's what Mr Peterson claims.
Therefore, is there a catch? Yes, let's see how this Crypto Genius software really works.
.
How The Crypto Genius really works
---
The Crypto Genius works just like other binary options scam softwares, which have only been created to benefit its owners. 
"Chris" claims this software is free to use but this is not true. You can join that software for free but you'll have to invest money in order to start trading.
After you complete a form with your phone number, your name, a password and your email address, you'll get access to the software and will be required to fund your broker account with at least $250. 
The problem here is that the brokers the Crypto Genius scam artists work with are unlicensed and are known to get away with the trader's money. 
That's why you can expect to lose your initial deposit. The software is designed to lose the trades instead of winning them. 
And the ones who get to profit here are the scammers behind The Crypto Genius, who get paid by the unregulated broker for referring new depositing customers.
Apart from that, you can also expect them to call you and tell you to add more funds to your trading account. Those con artists never limit themselves when it comes to the amount of money they want to get.
.
Is The Crypto Genius a scam?
---
I'm 100% sure that The Crypto Genius is a scam that will not make you any money. 
The whole sales video and page has lots of red flags that tell me we can't rely on The Crypto Genius software to become financially free.
Let's see some of the scam signs that expose The Crypto Genius as the hoax it is.
.
Chris Peterson is a fictitious character
---
Chris Peterson is not the real creator of The Crypto Genius and everything he says about himself is invented.
He has not appeared on Forbes, Business Insider or Bloomberg. In fact, there's no information about him outside The Crypto Genius page. 
I know he's a fictional character because I found out The Crypto Genius page has been translated to other languages like Spanish so I checked out the Spanish version and it says the same man is named Cristian Rodríguez.
The truth is that this guy has nothing to do with The Crypto Genius software. The picture above is a stock photo that anyone can purchase and use it like they want.
.
The video testimonials are paid actors
---
The people who appear in The Crypto Genius sales video are not real members of that software. They're basically actors & actresses that have got paid to recite the script the scam artists have given to them.
Let's take a look at this one: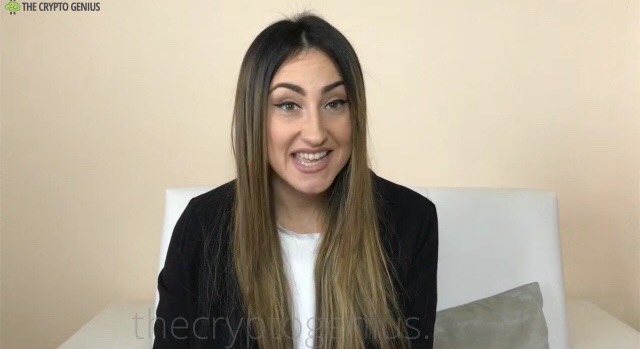 I remember seeing this woman in the 30 Minute Money Methods sales video, a low quality/scam program I exposed some weeks ago.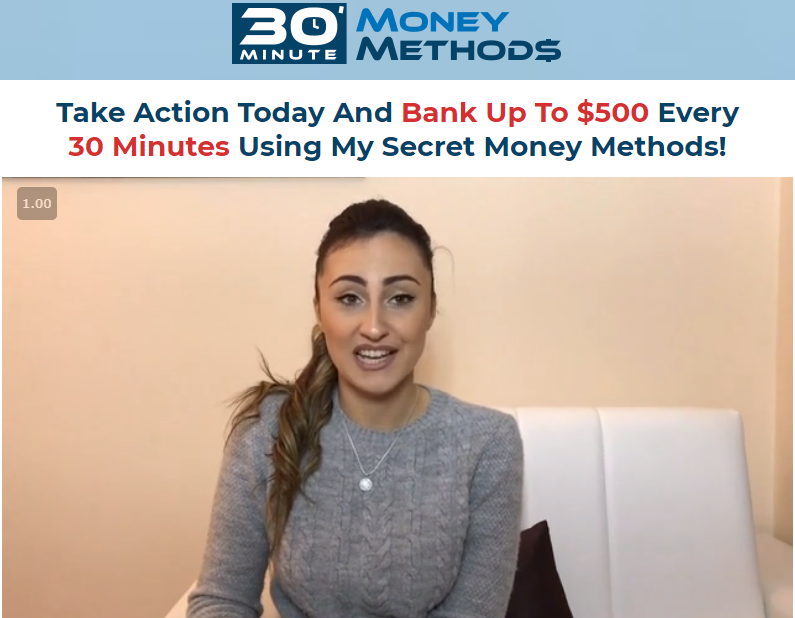 The truth is that there's no one who has benefitted from The Crypto Genius software (without taking the scammers into account). They wouldn't have used paid actors to get positive reviews if the software really worked to make you money.
.
The comments are fake
---
We can also read some comments in the Crypto Genius sales page, but the problem is that all those comments are a complete fabrication. They're not real.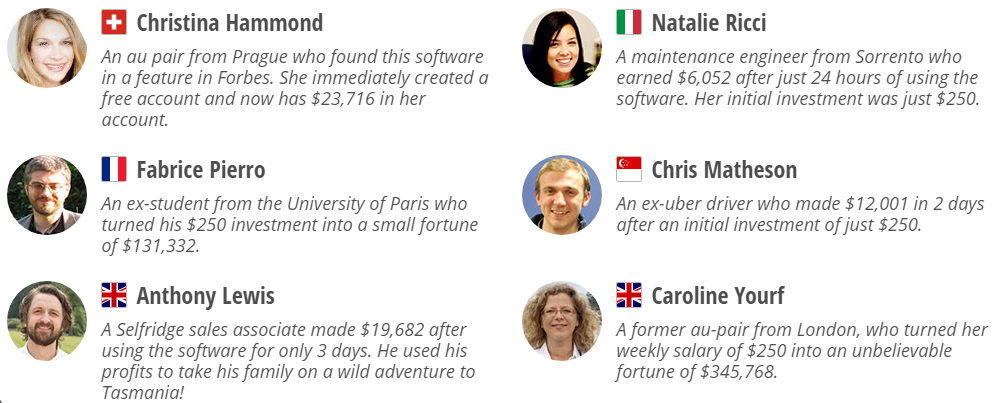 All those people are not involved in The Crypto Genius and might not even know their pictures have been used to create fake characters.
I know this because I checked out the Spanish version of The Crypto Genius and noticed the testimonials are false because the name of those people above are not the same.
This is something I've seen in lots of other scam sites. They create fake comments and testimonials to make you believe that their program or system works.
They prey on your hopes and dreams
---
They want you to believe that you'll be able to quit your job, pay off your debt, have a luxury lifestyle where you can go on vacation whenever you want and not have to worry about money anymore, all without doing nothing.
It's possible to accomplish all that, but the way they claim. You can make the kind of money that will allow you to quit your job and have a life you love, but this will not happen overnight. This takes time and you'll have to put in the work. Great things have never come the easy and fast way.
.
My final verdict
---
I believe I've provided enough information to prove that The Crypto Genius is not a software that can be trusted.
They make lots of fake claims and tell many lies that clearly indicate people behind The Crypto Genius don't really want to help you make money.
Other systems and softwares that need to be avoided are the following:
These get-rich-quick schemes are only designed to make the scam artists richer at your expense. There's no loophole or push button method that you can use to make money online fast.
When it comes to making money online, there are more scams than programs I can suggest. 
But if you ask me what's the best program that I can recommend to people who are committed to doing what it takes to earn a living online, then this is it.
This program provides step-by-step courses, video training and other useful tools that will help you build a thriving business online in a way that's sustainable for the long-term.
Thanks to this program, I've learned so much and I've also made money online.
When it comes to support, you can count on me and other bloggers & Internet entrepreneurs for support and help. It's great to know that you don't have to do this alone!
I also let you know that this program has a free membership so you can get started without spending a penny =)
If you're interested in learning more about my top recommendation, click the button below now:
It's time you say bye to scams and get on the right track to success!
I hope this review has been helpful to you and you make the right choice for you.
If you have any questions or opinions concerning The Crypto Genius or anything else, don't hesitate to leave a comment below and I'll get back to you ASAP!