Welcome to My Adds Up review!
Have you been told to join myaddsup.com? Are you wondering if it's a scam? Or could it be a legit system that is worth your energy?
Whatever questions you have, I'm glad that you have found this post because here I reveal the pure truth about this program.
There are so many scams out there and they come in different forms, so I'm glad to see that you're doing your own research. 
That's the way to avoid frauds and find the real way to earn passive income every single day!
For your information, I am not promoting My Adds Up, which means that you will not find any affiliate link on this post.
Instead of that, here you will find the pros and the cons of this program so that you can decide if it's right for you.
My Adds Up review
---
Name: My Adds Up
Website URL: myaddsup.com
Owner: Hidden
Cost: at least $1 + other costs
Best for: The owner
Recommended? No
---
If you're sick of scams, check out my 1st resource to make a 4-digit monthly passive income HERE!
---
What is MyAddsUp.com about?
---
I came across My Adds Up (found at myaddsup.com) because I received an email from someone who's promoting it.
Honestly, I don't usually open this kind of emails because many of them are related to get-rich-quick scams, but I wanted to see if My Adds Up would be different than the others, so I decided to check it out.
The moment I saw the myaddsup.com website, I didn't get good vibes because it looks very similar to other scammy sites I have come across in the past.
Just the fact that they claim profits are guaranteed is a big red flag because making money is never guaranteed, no matter the method you use.
So what's My Adds Up about? It's said to be an advertising platform that can help you make money by investing in ad packs.
If you invest in their ad packs, you become an investor of the company. You get to earn money as long as you view ads.
But that's not how most of the money is made… You're required to recruit other people into the system to make more money.
They want to be seen as a company that's selling ad packs, but the truth is that most money comes from new members, not ad revenue.
You see, they don't allow you to sign up without an sponsor. They require you to register through an existing member in order to get started. So everyone involved is someone else's referral.
For me, this is a red flag because it's an indication that they want you to participate in their affiliate program, not just buy an ad pack.
Also, I don't like the fact that they claim you can join for free because without paying for an ad pack, you cannot earn any money.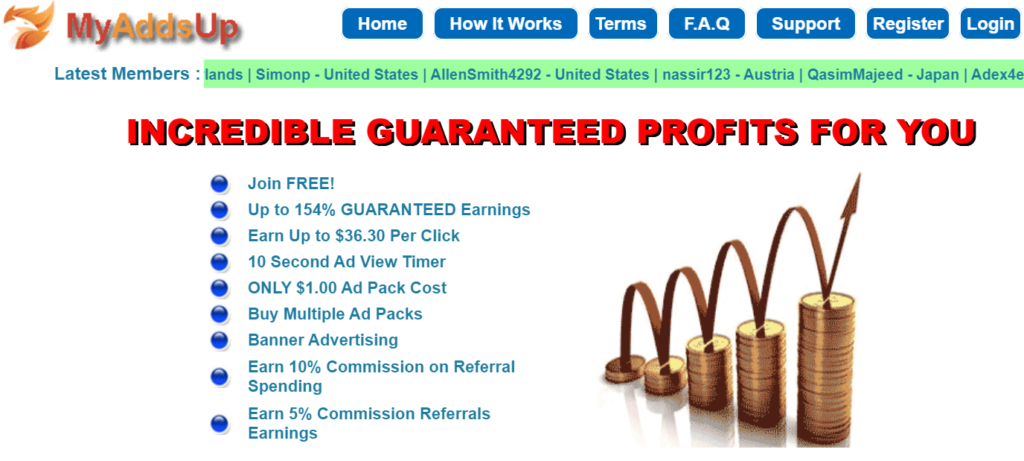 Saying "join free" can definitely mislead potential members, since there are people who see "free" and immediately get excited because they think they can make money without paying anything.
How does My Adds Up really work?
---
My Adds Up doesn't work as advertised because it's not that easy to make money with this program.
First of all, you must buy some ad packs, which cost $1 each one. Buying one is the minimum, but it's not enough to make big bucks.
The amount of money you can earn depends on the ad packs you purchase and the amount of people you recruit.
If you buy 5 ad packs, you will get paid for them. You will earn money every day, but it won't last that much because My Adds Up doesn't have a sustainable business model. More on this later.
When it comes to your referrals, you can earn 10% of the money they spend and 5% of the money they earn through their ad packs.
So the more active referrals you get, the more you can profit.
The problem with this is that most of the money that comes into the system is from new members, which means that you will stop earning money when people stop joining the scheme.
In other terms, recruiting is essential to make money with My Adds Up. 
Sick of scams? Want to make passive income every day?
Check Out My FREE Earn Money Online Guide Here!
Can you really earn money with MyAddsUp.com?
---
Yes, it's definitely possible to make money but it's not as awesome as advertised because it's not sustainable for the long-term.
Getting other people to sign up is not that easy if you're a complete newbie. You need to know how to drive a lot of visitors to your referral link because without referrals, there's no money to be earned.
There are different ways to drive traffic to a website, but most recruiting schemes like My Adds Up usually recommend affiliates to share their links on social networks, which is what I've seen many members do.
I've seen plenty of people spam facebook groups, post their links on twitter, youtube and even review sites.
In my opinion, this is not a good way to drive targeted traffic to your link because you can get banned from social networks and many of the people inside these groups usually ignore referral links.
In case you want to get fast traffic, you'll have to spend some money on paid advertising, which is very risky because you cannot get it back and there's no guarantee that the traffic will convert.
It's riskier than it seems
---
$1 per ad pack is not that much, but there's no way to make a lot of money just by buying 1 ad pack. 
So you'll need to buy waaaay more than 1 ad pack in order to make a decent profit.
The reason this is riskier than it seems is that there are no refunds and there are no guarantees that you will make your money back.
My Adds Up is done with a software that takes and shares the money as it comes, and it doesn't stop to refund members who want it.
So, once you have made the investment, there's no turning back.
And that's not all! We have to add the cost of driving traffic to your link, given that you want to pay for traffic.
Many people sign up for this kind of programs because they don't know how it really works. And the sad part is that most people end up making less than they spend.
In other words, many people end up losing money, especially the ones who make investments when the system is about to fall down.
You know, there's a limit when it comes to the amount of people who can sign up, so it's not set up to last.
The ones who profit the most it's the members who already know how to drive targeted traffic to their links a.k.a. intermediate/advanced marketers.
No information about the owner
---
Something that I consider a scam sign is the fact that the owner of My Adds Up doesn't show up.
The myaddsup.com website doesn't contain any info about him/her, which means that he/she's trying to hide something.
According to scamadviser, the owner of myaddsup.com is using a paid service to hide his/her identity, which means that he/she doesn't really want people to find out who he/she is.
As you can read, the registrar of the site is used by spammers and scammers, which is indeed another red flag.
After having reviewed hundreds of websites, I have reached the conclusion that many of the sites that don't provide any info about the owners tend to be scams. 
It actually makes sense because scam artists don't want to face the consequences of ripping people off, so they usually hide their identities.
Beware of the fake reviews!
---
Has anyone made money with MyAddsUp.com? I have found some positive reviews out there, but I'm convinced that they're fake.
Many of these reviews are said to be from members who are making money with myaddsup.com, but the problem is that many of them include their affiliate links within the reviews.
So it's clear that they claim My Adds Up to work because they want you to join through them. 
If myaddsup.com worked that well, don't you think they would have posted some payment proofs? I haven't found any payment proof, which is not a good sign because programs that really work have real payment proofs from members.
Another thing that I don't like is that they require you to pay with Bitcoin or have a Perfect Money or Payeer account.
These payment methods are not very well-know. Why don't they use PayPal if there are many people who use it?
The thing is, PayPal is not accepted as a payment method for sites like My Adds Up because these sites don't operate in a legit way.
Is MyAddsUp.com a scam or legit?
---
Whether MyAddsUp.com is a scam or legit depends on your definition of scam. 
There are people who only care about making money, so they won't consider My Adds Up a scam because it's possible to make money with it.
However, others will consider My Adds Up a scam because it's not much ethical and it's not a good long-term business opportunity.
Also, most members won't make their investments back so this is another reason I would consider My Adds Up a scam. 
There are many programs like this that have come and gone. They don't last much because people stop joining them or they get shut down by the FTC.
I personally consider My Adds Up to be a HYIP (High Yield Investment Program), which is a type of ponzi scheme, according to Wikipedia.
With that said, what you decide to do is up to you, but my final conclusion is that I do not recommend My Adds Up.
Don't put all your eggs in one basket!
---
If you're looking for a way to make money online for the long-term, it's important that you don't rely on a single system that is not meant to last.
You know, when systems like My Adds Up shut down, members stop making money and need to look for other sources of income. That's why it's best to build your own business.
When I realized it, I stopped wasting my time and money on the wrong systems, and started looking for something that really worked.
I'm grateful that I found a business model that has been working for decades. This business is not about recruiting and it doesn't require you to promote the same stuff as everyone else.
Instead of that, you will be able to profit from products/services that you like. You can choose to make money from products that are related to a topic you're interested in!
I'm living proof this business works, as you can see here: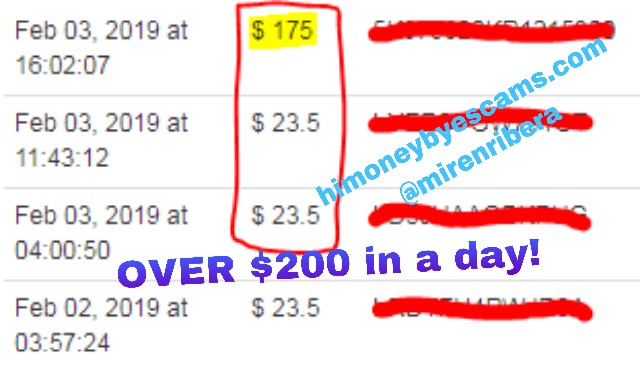 If someone like me has been able to make passive income with this business, I believe that anyone who's willing to follow a step-by-step method, can do this too. 
This business doesn't require you to make huge investments, it's one of the less riskier businesses I know. That's why many beginners choose this business model to get started.
If you're an action taker and are willing to put in the effort, I invite you to read my FREE guide here: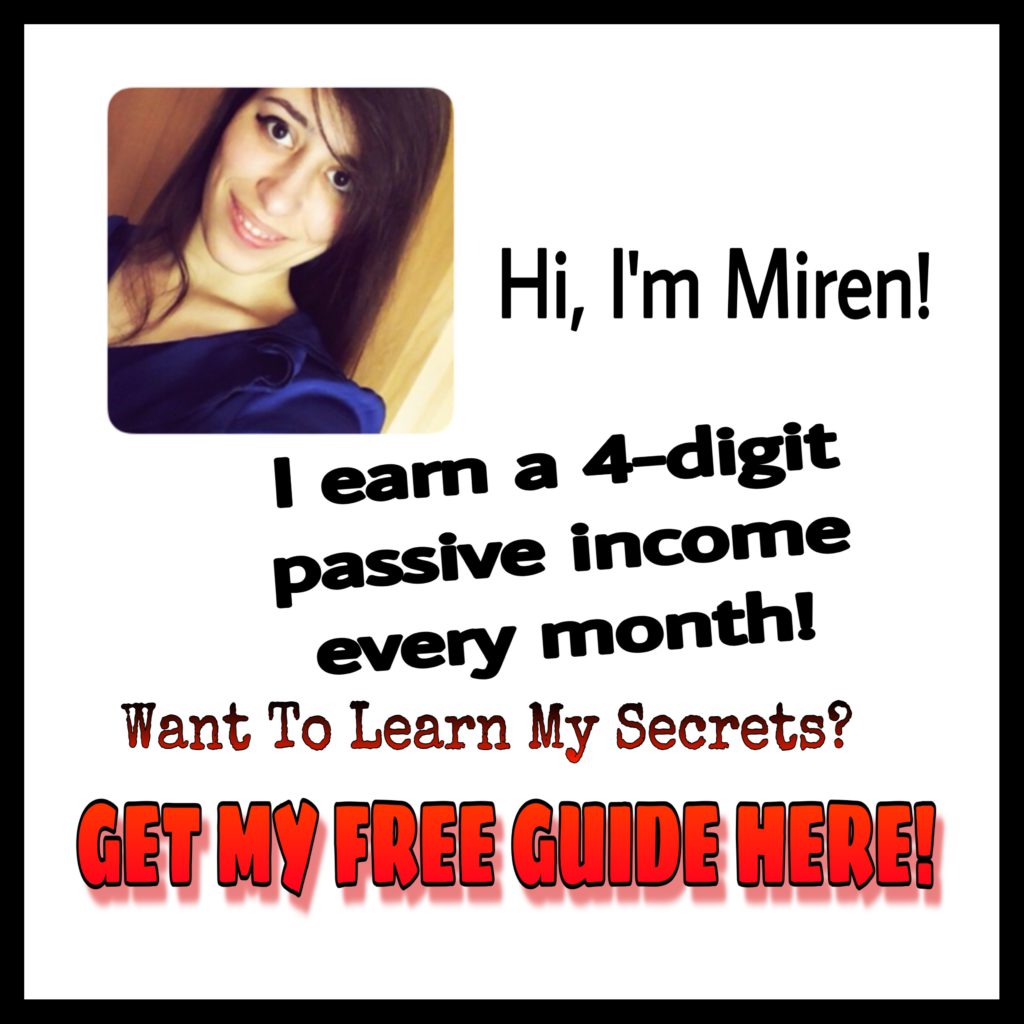 My guide is FREE (no login information required, just click here to start reading it), which means that you have nothing to lose and a lot to gain 🙂
Oh, and don't you worry if you ever get stuck or need help! I'm not like those con artists because I'm honest about who I am and I also tell you how you can contact me.
In my free guide you will learn how you can get answers to your questions and help from me and other online marketers.
Stop wasting your time on ponzi schemes and start your online business today!
I will leave this quote here:
If you want something you have never had, you must be willing to do something you have never done.
I hope this My Adds Up review has been helpful to you and you will make the best possible decision.
Feel free to share it with whoever you believe that will benefit from it!
If there's something else you want to know or you have any questions or would like to share your experience, please leave a comment below. I love hearing from you all!
Whatever you do next, I wish you nothing but the best =)