Welcome to my JikMoney.pw review!
Are you wondering if jikmoney.pw is a scam or legit website? Have you already joined it and want to know if you should keep using it?
If you have questions like these, I'm glad that you have found this honest review because here I reveal everything you need to know about jikmoney.pw.
Before answering your questions, I need to congratulate you on doing your due diligence. That's the way to avoid frauds and find the genuine way to earn a full-time income online.
When it comes to jikmoney.pw, here you will not find any referral link because I'm not promoting it.
My purpose with this jikmoney.pw review is to help you determine whether this platform is for you or not.
JikMoney.pw review summary
---
Name: JikMoney.pw
Website URL: jikmoney.pw
Owner: Hidden
Created in: April 2020
Price: Free to join
Best for: The owner
Recommended? No, it's not legit!
---
If you're sick of scams, check out my 1st resource to make a 4-digit monthly passive income HERE!
---
What is JikMoney.pw about?
---
JikMoney.pw is a site that claims you can make money by viewing ads and inviting other people to sign up.
According to the info on their site, you can make 10 cents per ad unit, which would be $1 per 10 ad units. And you can also earn 50% of your referral earnings.
Honestly, it sounds too good to be true because legitimate sites don't pay that much for very little work. 
I mean, it doesn't take much to complete those ad units, so making $1 takes very little time.
Doing what they tell you is easy and anyone with basic computer skills can do it, so JikMoney.pw sounds like a site that can help most people make a lot of money online.
Oh, and the fact that it's free to join is another reason it seems awesome because many people will be able to give it a try. 
All the information in the jikmoney.pw website makes this platform look amazing, but it's just marketing. 
Is there anything important that they don't tell you? Yes, there's important stuff that they're hiding from you and I'm about to explain it to you.
How JikMoney.pw really operates
---
JikMoney.pw doesn't work for people like you because it will not help you profit or make any money.
Truth be told, jikmoney only works for the owners to profit at other people's expenses. 
Many people wonder how the owners can make money if it's a free-to-join site. Well, they're making money in an indirect way, but it's not completely free and this is something that you realize when you try to cash out.
What they really want is other people's personal data. They want as much info as possible because the more info they have, the more they can profit. 
For example, they will sell a big list of email addresses to other scammers and hackers, who will do the same. The problem with this is that your information can fall into the wrong hands and these unethical individuals can use it to their advantage.
They will try to steal your identity and they will also try to hack your personal & financial accounts to steal all your money. 
It doesn't matter how many ad units you complete or how many referrals you get because they will never pay you. The reason they want you to get referrals is that they want as many people as possible to sign up, since the more people the more information they get. 
When do most members realize they've got ripped off? When they try to cash out and see they don't get paid.
These con artists will ask you to get more referrals than you have, and this is when they try to "get" you. They will give you the option to purchase referrals, but the problem is that they're fake.
If you buy these referrals, they will take your money without giving you any referrals. And then, they will kick you out of your account and won't allow you to log in again. This is when many members realize they've wasted their energy on an ugly scam. 
Sick of scams? Want to make passive income every day?
Check Out My FREE Earn Money Online Guide Here!
Is JikMoney.pw a scam?
---
There's no doubt that JikMoney.pw is a scam that doesn't pay. It only makes money to the unethical individuals who have created it.
There are too many red flags that indicate this platform is not to be trusted. It's the same as other scams I've reviewed like NboMoney.xyz, OmaMoney.xyz, AuxMoney.icu and OluMoney.xyz.
There are too many scams like these and these scammers never stop creating new sites that look identical but have different names. They don't want you to find honest reviews like this so they keep creating new sites and misleading people.
First of all, there's no information about the owners, which means that they're trying to hide something. 
These scammers don't want to show who they are because they don't want to get caught or face the negative consequences of ripping people off.
Second of all, they don't provide any legal information. I didn't find any privacy policy or terms & conditions page. This is something essential to have on any website. 
I have reviewed hundreds of websites and I can say that the ones that don't have a privacy policy tend to be scams that want to profit from your information.
Third of all, they don't provide any support. The jikmoney.pw website doesn't mention any email address, phone number or customer service.
Well, there's a section where we can see some comments that have allegedly been written by other members, but the truth is that these comments are fake.
These comments appear in other copies of this scam, which means that the comments have been invented by the scammers behind this fraud. 
Apart from that, they don't allow you to post comments if you're not a member. They don't offer anything for non-members to get in touch with them, which proves that they don't really care about potential members.
Just the fact that they don't mention their email address is a big red flag. Don't you think it's unfair to want our emails if they don't mention theirs? 
And that's not all! The news section is also fake because jikmoney.pw didn't exist in February 2020. The jikmoney.pw domain name was registered in 3rd April 2020, so it's not even a month old (as of this review)! 
After all the lies and red flags I have seen, it's clear that JikMoney.pw does not work for members because it does not pay them.
It's a very new site that hasn't paid and will not pay anyone! A legit website wouldn't have a lack of important information and wouldn't lie about comments.
What you decide to do is up to you, but I have to conclude that it's best to stay away from JikMoney.pw.
Stop wasting time on frauds! Make passive income like this
---
If you're tired of frauds or sites that waste your precious time, keep reading because I have good news for you.
There are too many frauds out there and they come in different forms, but the good news is that there are also legitimate programs that can really help you realize your goal of making a full-time income online.
No matter the method you choose to earn money, you need to learn and take action. This is just like anything worth achieving in life, it takes work and time.
If it was easy or didn't require you to put in the work, most people would have already made a fortune, don't you think? Nothing great comes without effort and time!
When I realized it, I stopped wasting my time on systems and websites that only worked for some con artists. I'm grateful that I found a newbie-friendly business model that really works.
This business model is what has let me to earn passive income every day. Here's one of my payment proofs: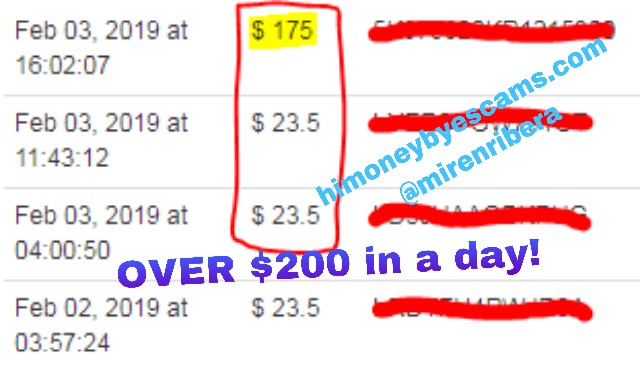 I believe that any person who's willing to follow a step-by-step training can make this happen. Don't you worry if you don't have any experience or technical skills, lots of people like me have started as complete beginners.
For your information, this has nothing to do with MLM, recruiting or trading. This is a real model that allows you to profit from other people's products and services, so you won't have to create your own product.
You will be able to make money while researching, writing & talking about something you have a passion for, so I'm sure that you'll enjoy the process =)
If you're committed to doing what it takes, I invite you to read my FREE guide here: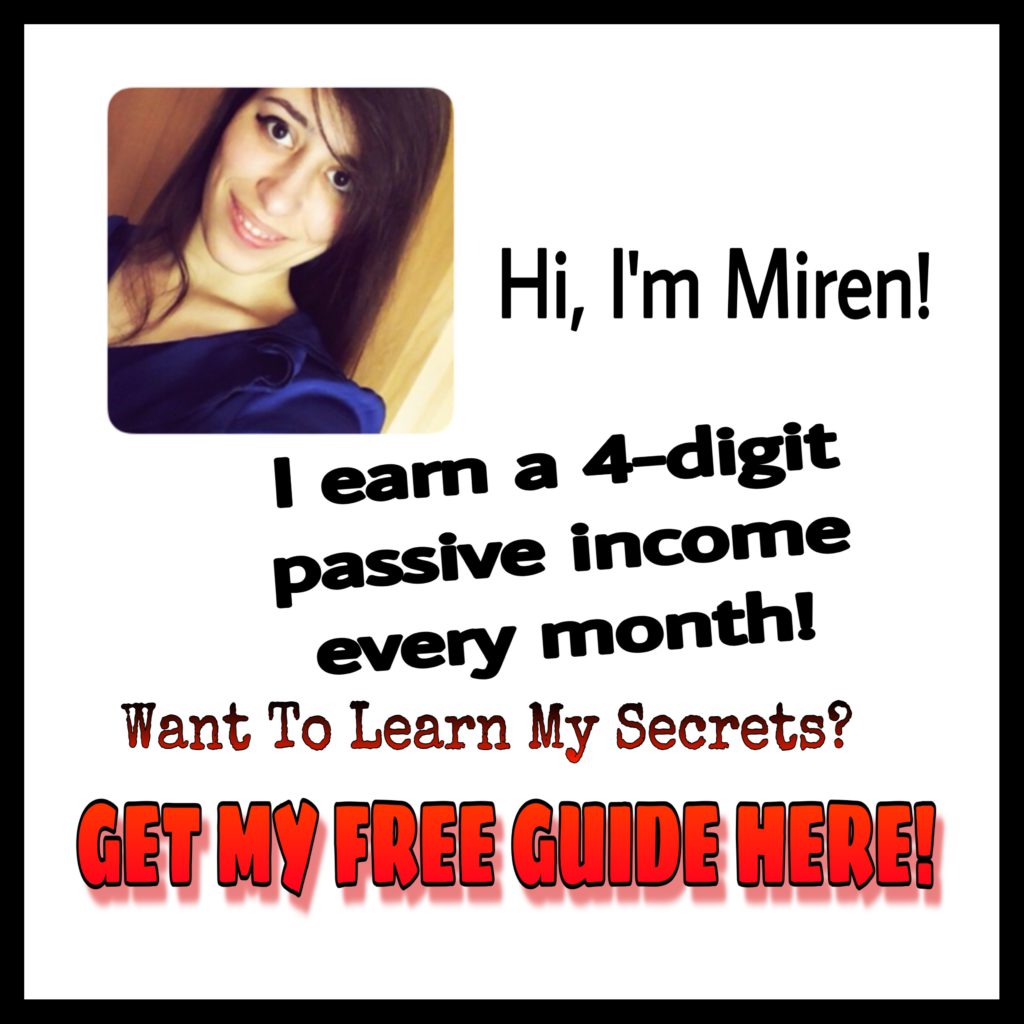 My guide is FREE (no login information required, just click here to start reading it), which means that you have nothing to lose and a lot to gain 🙂
Oh, and what if you ever get lost or need support? No problem! I'm not like those scam artists because I'm transparent about my identity and I also reveal how you can contact me.
In my free guide you will learn how you can get answers to your questions and help from me and other Internet marketers.
Stop wasting your time on fraudulent sites and start your online business today!
I will leave this quote here:
If you want something you have never had, you must be willing to do something you have never done.
I hope this JikMoney.pw review has been helpful to you and you will make the best possible decision.
Feel free to share it with whoever you believe that will benefit from it!
If there's something else you want to know or you have any questions or would like to share your experience, please leave a comment below. I love hearing from you all!
Whatever you do next, I wish you nothing but the best =)