Hey there!
Have you stumbled upon mymillionairewebsite.com and are wondering whether this one will help you make big money or is My Millionaire Website a scam like it seems it could be?
I'm glad that you've done your research before buying into it because in programs like this there's usually much more involved than what they say in the sales pitch.
In this review of My Millionaire Website, I'll show you the truth about it and whether you can make money with it or not.
.
My Millionaire Website review
---
Name: My Millionaire Website
Website URL: mymillionairewebsite.com
Owner: unrevealed
Created in: April 2017
Price: $49 + upsells
Overall Ranking: 20/100
.
---
If you're sick of scams, check out my 1st resource to make money online here!
---
.
What is My Millionaire Website about?
---
The man who presents My Millionaire Website really knows how to get you excited.
You've supposedly got selected out of thousands of people to watch that video that is said to reveal how you can earn $2,740 per day from home.
His system seems magical because some of his students have earned thousands of dollars per day in their first days after joining.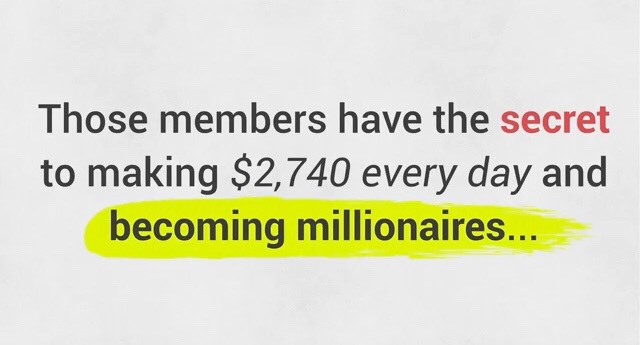 According to him, it takes less than a week to master the few easy steps that will make you earn millions of dollars.
It sounds like the perfect system because:
It doesn't require you to have any experience or tech skills.

It doesn't require you to create your own products.

Works on complete autopilot.

It generates millions of dollars per month.
Sounds amazing, right?
He claims all you'll have to do is to bring people to the "millionaire website" you're going to get after buying this system. 
And then, when people buy these amazing products, the big commissions will start rolling in.
Oh, and you're also going to get a "millionaire mentor", someone who has supposedly earned over a million dollars thanks to this system.
It all sounds too good to be true, and the truth is that the sales video is full of misleading information so let's see what this is really about.
.
Does My Millionaire Website really work?
---
Yes, you can make money with this system.
However, you need to know that the real name of this system is not My Millionaire Website.
My Millionaire Website is not a system itself, it's just a page that was created with the purpose of getting you into a high-ticket program called MOBE (My Own Business Education).
This program offers great digital marketing training and tools, but I don't like that it's merely focused on promoting MOBE itself.
So, what's the catch? This system doesn't only cost $49. Yes that's right, $49 is just the beginning.
Remember that he claims you'll earn thousands of dollars in commissions when you make a sale? Well, what he doesn't say is that you first have to purchase those high-ticket products in order to earn the big bucks.
If you're wondering how much these products/packages cost, here it is:
Silver – $2,497 one time + $27 per month or $216 per year 
Gold – $4,997 one time + $64 per month or $512 per year 
Titanium – $9,997 one time + $121 per month or $968 per year 
Platinum  – $16,667 one time + $198 per month or $1,584 per year 
Diamond – $29,997 one time + $295 per month or $2,360 per year 
So yeah, you'll have to invest thousands of dollars in the MOBE packages and memberships in order to be elegible to sell the most expensive packages like Platinum and Diamond. 
For example, if you're at the Gold level, but you sell the Titanium one, you'll not earn the big commission. It will go to your sponsor a.k.a. your millionaire mentor. 
Yes, it's not true when he claims that your millionaire mentor is going to give you his/her time for free.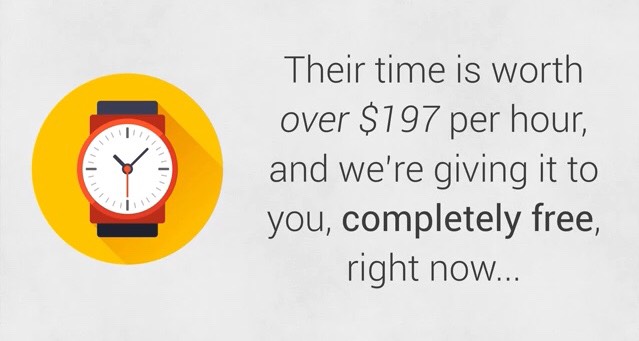 The reason why they're going to help you close the sales is because they get to profit whenever you make a sale. That's why the spokesman claims you profit together. MOBE works just like any MLM company.
You'll have to do the same they're doing to you. You'll have to recruit people into MOBE and sell them the pricey packages in order to make the huge commissions, and you'll have to teach them to do the same as you. It's a never ending cycle. Another name for multi-level could be "infinite-level" lol.
Click here to check out my top recommendation (FREE to get started)!
.
Is My Millionaire Website a scam?
---
My Millionaire Website can be considered a scam because it's not a system or program itself and the sales video has false information and scammy sales tactics.
When it comes to MOBE, it's not a scam if we take into account that it's possible to make money but I don't like their unethical business practices.
Let's see some of the red flags and misleading information found in My Millionaire Website page.
.
The spokesman doesn't show up
---
I guess the spokesman is a MOBE affiliate who's trying to get new leads through My Millionaire Website, but I dislike the fact that he doesn't show a picture of him and he doesn't even tell us his name as that means that he's trying to hide something. 
I personally don't trust sites whose owners don't show up because that's what scam artists do. They usually hide their identities or fake them.
.
The $500 guarantee
---
He claims he's going to pay you $500 if you don't make the big bucks within 30 days after joining.
However, there's a catch.
In order to get the $500, you'll have to follow their training and do what they say, which includes purchasing the expensive MOBE packages.
If you don't do that, you're not going to see the $500.
So yeah, you'll at least have to spend $2,500 on the Silver package to be elegible to get the $500 if you don't make any sale.
Truth be told, if would make no sense that they paid you $500 out of their own pockets if you only pay $49 for the system.
They're not transparent when it comes to this, since the $500 you would get would probably be some of the money you've already paid for the system.
.
It doesn't work on autopilot
---
The truth is that this doesn't work on autopilot because you'll have to be constantly getting new leads and convert them into MOBE members.
The websites you're going to be using are basically one-page sites that will not get organic traffic because no search engine will rank them, so you'll have to pay for advertising in order to get traffic.
Unless you have many followers on social media or have lots of subscribers, get ready to spend a lot of money on advertising.
.
Lack of important information
---
I personally dislike the fact that they don't mention anything about MOBE on the sales video because knowing what you're really getting into is essential in order to make a good choice.
Perhaps they don't let you know the real program is MOBE because it has many negative reviews online. 
Apart from that, it's not ok that they are not honest about the cost. Why don't let you know about all the high-ticket packages? 
If they've spent years to build this system, it makes no sense that they're selling it only for $49. They wouldn't be millionaires if it were that cheap.
.
It's not risk-free
---
Even though they have a money-back guarantee, don't fall for it.
This guarantee only covers the initial $49. It doesn't cover the expensive packages, so it's not risk-free because if you spend $2500 on the Silver package, there's no guarantee you're going to earn it back.
.
Just another get-rich-quick scheme
---
He makes it seem like it's so easy and fast to earn thousands of dollars per day thanks to this system.
He goes as far as claiming that you could earn money instantly after watching the sales video, which is very unrealistic if you're just starting out.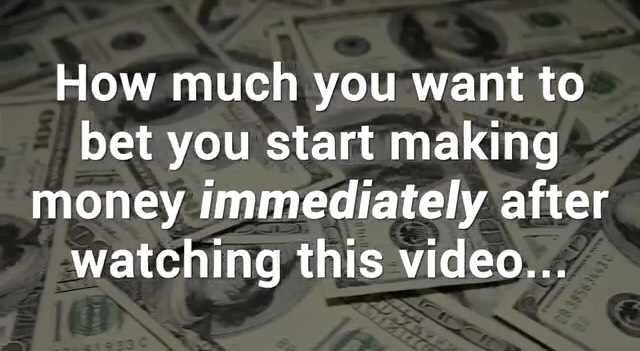 When it comes to making money online, this is one of the biggest red flags in the book, simply because there's no push button system or method that will make you money immediately after purchasing it.
If it were that easy, everyone would have made a fortune already.
Therefore, I recommend that you avoid sites and programs that promise easy and fast cash because most end up being scams.
.
Making money online should not be expensive
---
I don't recommend that you buy My Millionaire Website or get into MOBE.
Even though MOBE is not a scam, I don't like the fact that they use deceitful marketing tactics to make sales. I don't know about you, but I personally don't want to do business with unethical people.
In fact, you don't have to deceit or scam people to make money. 
The business model I use lets me earn money while helping other people. Business should be about benefitting all the parties involved.
And when it comes to building an online business with this business model I use, you can get started for little to no money.
The fact that you don't need to spend thousands of dollars like in MOBE, doesn't mean that it's easy.
Truth be told, if your goal is to make a full-time income online (no matter the business model you use), you'll have to work hard, learn, have patience and stay persistent. 
With that being said, if you're willing to do what it takes to make this work, I strongly believe that my favorite digital marketing platform will benefit you.
This platform is quite affordable (free to join) and where I got started back in 2016, I've never looked back since. I've learned so much and have also made money.
Inside this platform, you'll find step-by-step training, video tutorials and other useful tools that will help you build an online business the right way, the way that works.
When it comes to support, you can count on me and other members. I've always had my questions answered so you can rest assured knowing that there's always someone willing to give you a hand =)
If you're interested in learning more, click the button below to read my full review now:
Now is your time to stop falling for scams and get on the right way to make money online!
I hope you've found the answers you were looking for regarding My Millionaire Website.
In case you have any questions or want to share your thoughts, don't hesitate to leave a comment below and I'll get back to you very soon.
Have a wonderful day! 🙂