Hey everyone!
Today I've stumbled upon a site called Internet Millionaire Coach and I thought it was a scam because it looked like one, but we can't judge something for its appearance so I decided to look deep into it and write a review to let you all know the truth about it.
If you're thinking of buying Internet Millionaire Coach then you're in the right place because I'm going to explain what you need to know so that you end up making the right choice.
.
Internet Millionaire Coach review
---
Name: Internet Millionaire Coach
Website: https://internetmillionairecoach.net/
Creator: Ankur Agarwal
Created in: 2017
Price: $37
Overall Rating: 27/100
.
---
If you're sick of scams, check out my 1st resource to make money online here!
---
.
What is Internet Millionaire Coach about?
---
I've watched other videos very similar to the Internet Millionaire Coach sales video, the kind of videos where you're promised to make money easily which you think that are scams. 
The man who narrates the video, Ankur Agarwal, claims to be an Internet millionaire thanks to this system that has enabled him to earn thousands of commissions. He says he made $600,000 on complete autopilot his first year.
However, things weren't always easy for him as he got scammed when he was starting out. I don't know if this is true because I've heard the same sob story in lots of scam videos. 
This system is supposed to have the following features:
Works on autopilot.

You can earn thousands of dollar in commissions thanks to it.

You don't need any teach skills or prior experience.

You don't need to create your own products and or close the sales as you'll get a success coach, it's a "done-for-you" system.
He claims he wants to expand his team so that's your chance to join them, but he only wants to work with driven and excited folks.
You'll basically have to find people who are interested in the products people behind Internet Millionaire Coach are selling and then you can earn massive commissions of $500, $2500, $7000… But there are things he doesn't mention that I'm going to explain in the next section.
Apart from that, you can see some people who are supposed to have been successful with that system and say how much money they've earned. Most of them have earned thousands of dollars in a short amount of time. For example the one below has earned $200,000 in 2 months:
However, there's no way to verify those results and another thing to take into account is that not all of them have made that money after joining that system. 
Anyway let's see what Internet Millionaire Coach really is and how it works in the next section.
.
How Internet Millionaire Coach works
---
First of all, Internet Millionaire Coach is not a program or a system itself. It's merely a page used to get you into another program called Aspire, which belongs to Digital Altitude.
Ankur is a Digital Altitude member so he has created the Internet Millionaire Coach page to get leads to Aspire and the rest of Digital Altitude membership levels. 
Aspire is a digital marketing program that offers training and tools to earn money online. Most of the training they offer is designed to get you to promote this program so that you can earn commissions off the sales you make. And they also want you to make sales because they earn commissions off your sales too.
This is why Ankur says that he's giving you his websites and marketing tools. And he also says that you're going to get a success coach who's going to close the sales for you because they make money for each sale you make, as I've said.
Digital Altitude offers a MLM business opportunity so when you purchase one of the membership levels, your sponsor and the people who are in a higher level than you get to earn commissions. And they'll teach you to do the same as them so that you and them can make money. 
Aspire is the cheapest Digital Altitude membership level and costs $37 per month, which is kind of affordable, but this is only the beginning because the rest of the Digital Altitude levels are very expensive and cost thousands of dollars.
The most expensive level is Apex and it costs more than $27,000! Yes that's right, I'm not kidding. They'll try to get you to spend this vast amount of money and this is what these Digital Altitude members don't say when they try to recruit you.
They claim you can earn thousands of dollars and even become a millionaire, yet they don't say you'll have to spend a lot of money on the Digital Altitude memberships before you can profit from them. Without buying the most expensive levels, they won't allow you to make thousands in commissions.
For example, if you pay for the Aspire level and recruit someone who buys a higher level than Aspire, you won't make commissions off their purchases. The ones who will earn commissions off your sales are your sponsors a.k.a your "success coaches". 
.
Is Internet Millionaire Coach a scam?
---
If we judge Internet Millionaire Coach based on the fact that it doesn't exist, then it can be considered a scam.
But if we judge Internet Millionaire Coach based on the fact that it's merely a page used to promote Aspire then it wouldn't be a scam.
Digital Altitude is not a scam even though most new comers don't make much money as the market is saturated and there are a lot of people promoting the same products. This is what actually happens in most MLM opportunities.
The people at the top are the ones who get to earn the most money and the ones at the bottom earn very little to no money. This is one of the reasons why I don't consider multi level marketing the best business model.
With that being said, the Internet Millionaire Coach sales video and page has some red flags that you need to be aware of as these red flags are present in other scam videos.
Too much hype. They want you to think that you can start making money just after paying the $37 membership fee, I guess they're referring to themselves with the "Yes, I'm ready to get paid now!" as they're the ones who are going to get paid if you make the purchase.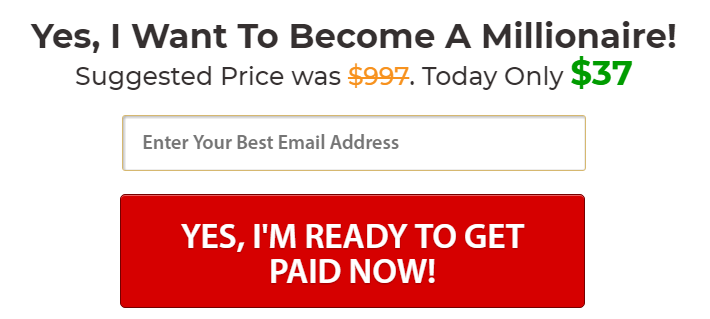 They don't mention the ongoing costs. They don't say anything about how much you'll have to spend to earn vast commissions, we know it's not true that you only have to pay a one time fee, they don't even say that you'll have to spend $37 each month to keep the membership. They're lacking transparency here, why can't they talk about all the costs involved?

Fake scarcity. They claim there are limited spots available just to create a sense of urgency so that you make the payment as soon as possible. The truth is that the spots available are unlimited and you can confirm this by checking out the Internet Millionaire Coach later and you'll see that offer has not expired.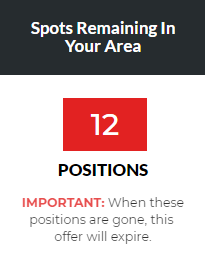 It's not risk-free. They claim it's risk-free because you can ask for a refund and yes, it's true that you can get your money back but only the first month. If you pay for the Aspire membership another month or you purchase a higher Digital Altitude level, you won't get a refund so that's why this is not risk-free. And it's not even guaranteed that you'll make money.
.
My last thoughts
---
Internet Millionaire Coach is designed to get you into Aspire and Digital Altitude, which I don't recommend for several reasons.
Yes, there are people who have made money as Digital Altitude members but most people at the bottom make little to no money and that's a fact. Selling the Digital Altitude memberships is not as easy as they want you to think. Most people can't afford to risk thousands of dollars. 
Another reason why I don't recommend this program is because they lack transparency and honesty. They make it all sound so much better and easier than it really is. They don't say the truth about the real costs and they use unethical tactics to get you to purchase it. I personally don't like this way of doing business. 
There are other pages like Internet Millionaire Coach that I've exposed in the past:
If you're starting out and are looking for a legit place where you can learn to make real money online, then I recommend that you check out my favorite digital marketing platform because there you'll find step-by-step training, lessons, courses and other tools that will help you start an online business and take it to the next level.
This platform is very affordable (free to join, no credit card required) and you won't have to spend thousands of dollars to build your business.
Apart from that, you'll get the support and help from me and other members inside the platform. You can ask any question you have as there's always someone who will give you a hand!
If you're interested in learning more about my top recommendation, you can read my full review by clicking the button below now:
.
Thanks for reading this review, I hope it's been useful and now you have enough information to make the right decision for you.
If you have any questions or opinions about Internet Millionaire Coach or another online business opportunities, feel free to share your thoughts in the comments section below and I'll be very glad to reply!
Best wishes 🙂