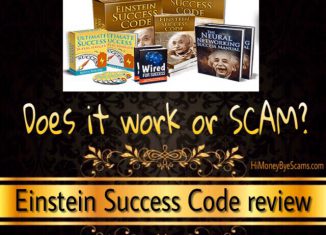 Welcome to my review of the Einstein Success Code!
You've come across the Einstein Success Code and you're wondering whether this is going to help you manifest the reality you want or is einsteinsuccesscode.com a scam that you need to avoid?
It's always good that you do your own research because there are many scams out there, scams on all topics (not just online money-making programs), so you need to make sure you know what you're in front of in order to make the decision that best suits your needs.
In this review, I'm going to show you what the Einstein Success Code really is, what's included, my advice and more.
.
Einstein Success Code review
---
Name: Einstein Success Code
Website URL: einsteinsuccesscode.com
Owner: "Kevin Rogers"
Created in: August 2017
Price: $47 + upsells
Overall Rating: 5/10
.
---
If you're sick of scams, check out my 1st resource to make money online here!
---
.
What is Einstein Success Code about?
---
Kevin Rogers, the spokesman, claims he's going to show you how to activate a powerful Einstein loophole that will empower you and lead you to greatness in all areas of your life.
According to Albert Einstein, everything that exists is pure energy, including our thoughts.
Positive thoughts like love and happiness vibrate at a higher frequency than negative thoughts like fear and stress.
Therefore, the key is to raise your vibration in order to have more positive thoughts and attract more positive things and events into your life.
You can't just think positive things and expect positive things to happen in your life because there are still be negative thoughts residing in the unconscious mind, in the neurological pathways.
So if you get rid of these negative thoughts and reprogram your mind to have positive thoughts, then positivity will begin to flow into your life.
According to Kevin Rogers, Albert Einstein found the key to unlocking fame and wealth, which helped him make a fortune of $108,000,000 in his lifetime.
And now, Mr Rogers has found out 13 success codes that made Einstein a great achiever, which is what you're going to discover in his training system named Einstein Success Code.
.
What does the Einstein Success Code include?
---
The Einstein Success Code includes 13 success codes that are supposed to help you remove the negative thought patterns in your mind and and upgrade your brain to realize that nothing is impossible and perform like the greatest achievers.
Let's see what each of these success codes is about:
Success Code #1 – The Force Harnessing App. This will teach you how to see the world as an interconnected web full of limitless possibilities.
Success Code #2 – The Divine Purpose App. This will help you discover your inner calling that will drive you to greatness.
Success Code #3 – The Bulletproof Confidence App. This one will show you how to believe in yourself.
Success Code #4 – The Superpower Activator App. This is said to turn your weaknesses into strengths and your strenghts into superpowers.
Success Code #5 – The Flow State App. This will help you never feel stuck again.
Success Code #6 – The Become Unstoppable App. This will give you ever lasting motivation.
Success Code #7 – The Bold Risk Taker App. This one will teach you to make decisions with the confidence and boldness of the greatest entrepreneurs.
Success Code #8 – The Lateral Thinking App. This will help you find the fastest ways to overcome any obstacle in your way.
Success Code #9 – The CEO Mind App. This will help you focus on what's important and make decisions quickly.
Success Code #10 – The Brain Rejuvenator App. This will break your past limitations so that you become unstoppable.
Success Code #11 – The Action Jump-Starter App. This will let you know the one step you need to take to get to the next level.
Success Code #12 – The Negative Pattern Clearing App. This one clears out your negative thought patterns.
Success Code #13 – The Wealth Accelerator App. This will help you manifest your desires almost instantly.
Apart from that, you're going to get these bonuses:
Bonus #1 – The neural networking success manual. 

Bonus #2 – The "wired for success" training program.

Bonus #3 – Ultimate success supercharger audio series.
The 13 success codes and the 3 bonus cost $47, but you also need to know about the upsells (OTOs) as well:
OTO 1 – Einstein Warp Seed Accelerator. Price: $67.

OTO 2 – The Money Mastery Genius. Price: 47.

OTO 3 – Endless Energy & Vitality Genius. Price: $47.
.
Is Einstein Success Code a scam?
---
The answer to this question actually depends on what you believe a scam is.
If you judge Einstein Success Code based on the fact that you're getting something in exchange for your money, then it's not a scam.
If we judge Einstein Success Code based on the sales page and video, then it can be considered a scam because there are some red flags that you need to watch out for.
.
Not enough information about Kevin Rogers
---
The fact that Kevin Rogers doesn't show a picture of himself indicates that he doesn't want us to know who we're dealing with.
This is a red flag because that's what scammers do. They usually fake their identities or hide them.
I personally don't believe that the sob story he tells is real because I've heard a similar thing in other scam videos. 
There's a part where he talks about how he made money online overnight and makes it sound like it wasn't difficult for him to make a job-replacing income online, which leads me to believe that Kevin Rogers might be a fictional name created for this scam.
But this is not all, remember when he talks about his wife? Well, he shows a picture of her but the problem is that the woman on that picture is not Kevin's wife.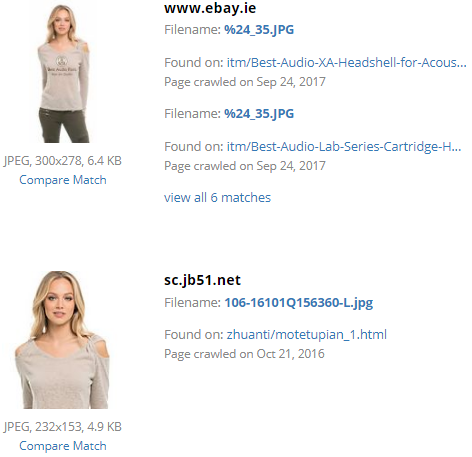 The fact that they're using stock pictures makes me believe that Kevin Rogers is a fictional character and the real owners of Einstein Success Coach remain hidden.
.
Lack of transparency when it comes to the real cost
---
I personally don't like programs or systems that are not honest about everything they're offering because it can create false expectations.
I mean, you wouldn't like to buy a product and then be told that you need another item in order to make the first one work.
In this case, they don't mention anything about the OTOs in the main sales page, what can lead you to believe that you only need to spend $47 and then will get everything you need to manifest whatever you want.
.
The testimonials are fake
---
I found out two sales pages for Einstein Success Code, and noticed that both have some comments and testimonials.
Let's see this one from the sales page that includes the sales video:
The problem is that the comment above is invented by the people behind Einstein Success Code. I know Anne L. is a made up character because that picture can be found on many other sites on the net. I know this because I did a reverse image search:
And now let's take a look at this other one found in the written sales page:
I don't believe the woman above is Matija B. and don't even think she's a member of the Einstein Success Code because her picture can be found on many other sites: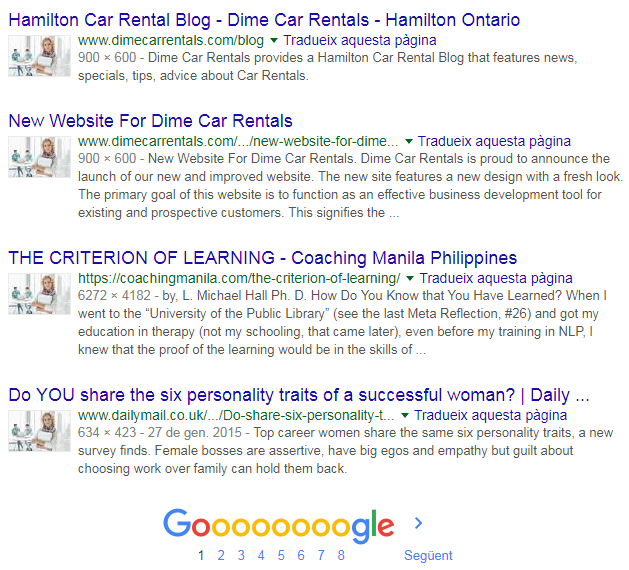 The same happens with the rest of the testimonials. None of them are real members of this program.
When it comes to reviews, I found some Einstein Success Code positive reviews around the net but the problem is that these reviews are from people who promote scam programs, so they're fake reviews. This is one of the reasons I started suspecting this program is legit.
I believe they wouldn't have created fake testimonials if Einstein Success Code was that good. Scam artists usually use fake testimonials for their products in order to make potential victims believe it works.
.
There's no guarantee you'll get positive results
---
I personally don't like that there's so much hype in the sales pages. 
They act as if it were easy to manifest anything you want. I dislike the fact that they show various pictures about the lavish lifestyle and the money "Kevin" has made. This reminds me of other scam programs I've come across in the past.
Apart from this, know that there's no guarantee you'll be successful thanks to this program because one thing is to learn the information provided and another different thing is to apply it. 
In fact, this is something that you always need to keep in mind no matter the method you're using. Without taking action, there are no results.
.
My final verdict
---
Einstein Success Coach is not one of the biggest scams out there because some of the information provided might actually help you.
I personally don't trust the people behind this program because they lie about the person behind it and they've used fake testimonials to make it look like it works.
The good thing is that you can purchase it if you want and ask for a refund if you end up not liking it. 
With that being said, know that success will not come if you don't take action. This is essential no matter what you want to accomplish in life.
For example, if you want to make a full-time income online, know that there's no program or system that will make you money easily and fast. If it were that easy, then everyone would have already made a fortune, don't you think?
If you're one of those people who're looking to earn a living online and improve their financial situation, then I believe that you can benefit from my favorite training platform.
This platform offers step-by-step training, marketing tools and other resources that will guide you through the process of building an online business based on something you're passionate about.
This is where I got started back in 2016 and I've never looked back. This business model has given me a way to earn a consistent income in a monthly basis.
If you're committed to learning and putting in the effort & time, I believe you can do this too.
If you would like to learn more, click the button below now:
You'll learn how this business operates, how you can get started for free and more!
In addition, you'll get help and support from me and other bloggers and Internet entrepreneurs so you can rest assured knowing that you don't have to do this alone 🙂 
I hope this review has answered the questions you had concerning Einstein Success Code.
If you want to share your opinion or have any questions, don't hesitate to leave a comment below and I'll be glad to connect with you =)
Have a great day!