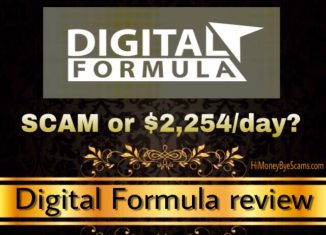 Welcome to my Digital Formula review!
Have you been sent a link to this system and wondering if you can make $2,254 a day? Or will Digital Formula scam you out of your hard-earned money?
To begin with, I must congratulate you for taking the time to do your own research.
As you may already know, the Internet is full of blatant scams that need to be avoided so doing your due diligence is the way to avoid scams and discover the legitimate way of earning money online!
When it comes to Digital Formula, it's not as good as advertised and my honest review will reveal everything you need to know to make an educated decision.
Digital Formula review
---
Name: Digital Formula
Website URL: digitalformula.co
Owner: "Neil Carter"
Created in: August 2018
Price: $17 + upsells
Overall Rating: 2/10
---
If you're sick of scams, check out my 1st resource to make money online here!
---
What is Digital Formula about?
---
The second I landed on the Digital Formula sales page and started watching the sales video, I thought it wasn't different than other get-rich-quick schemes I have reviewed.
I couldn't help but laugh when I heard the spokesman say that I had been invited to watch that "exclusive" video that was available in my country.
I mean, I've heard the same thing a lot of times and the truth is that anyone with an Internet connection can watch that video so I don't see how it's exclusive lol.
He claims you can earn up to $2,254 in the next 24 hours and every single day, something very common in get-rich-quick schemes.
He says that 25 lucky people have made $15,778 in profit in the past 7 days, all thanks to his Digital Formula system.
This system is said to make it very easy for everyone to start making money because it doesn't require any special skills or training.
He tries to convince you that this is different than the other BS products created by scammers, but I don't see how this is different if he makes the same kind of claims as other scam artists.
He has supposedly discovered a new cryptocurrency loophole that allows him to trade coins profitably.
Then he starts talking about how cryptocurrency has made many people millionaires and he also shows some news articles regarding how cryptocurrency is changing the world.
However, everything he says happened in 2017, when there was the cryptocurrency boom and Bitcoin reached its highest value (1 coin was worth like $19,000 back in December 2017).
But this year they are going down, something they don't tell you in the Digital Formula sales video.
Not only that, they don't even mention how volatile the crypto market is and the high risks you will have to take if you get involved in it.
All the examples "Neil" gives you have nothing to do with Digital Formula because people who have made millions trading cryptocurrencies haven't used this software to do that.
We are also shown some testimonies and screenshots but there's no proof that they have made that money thanks to this software.
The spokesman basically tells you everything you would like to hear to get you excited but the truth is that Digital Formula is not as amazing as he claims.
I have reviewed many ClickBank products like this one and they usually overpromise but underdeliver, something you find out after having spent money on them.
I don't see how Digital Formula is better than these other products I reviewed:
The truth about Digital Formula 
---
If you are wondering if Digital Formula works for you to make huge profits, a short answer would be no.
Digital Formula works in a way that the ones who get to make the most money are the people who have created this product.
Just like I said, this is no different than other low-quality ClickBank products I have reviewed.
If you pay the initial fee of $17, you will get access some training that will help you get started on trading cryptocurrencies, but the truth is that you will not get anything special that can help you make over $2,000 your first day.
Digital Formula is marketed as a way to make a lot of money fast but the truth is that it doesn't provide anything that can help you with that.
Yes, you might learn something and make some money thanks to the training provided but they will not give you any secret or special formula that can make you thousands of dollars quickly.
There are no systems that you can use to make thousands of dollars with little to no effort.
According to their sales page, you only need to join the system, activate your Digital Formula account and follow their methods to start profiting.
But it's not that simple. There's a lot you have to learn before you start making a considerable amount of money, not to mention that you will be required to invest more money to get started.
So my advice for you is that you don't invest more money than you can afford to lose if you get involved in the crypto world.
Digital Formula scam signs
---
I have reviewed many products like this so I can recognize the red flags and tricks they use, which help me determine whether or not to trust it.
In this case, Digital Formula has some scam signs in their sales page and video, which made me conclude this product is not reliable.
Fake video testimonials
---
All the people who appear in the Digital Formula sales video haven't really tried this product themselves.
I could recognize these people because I have seen them in other scam videos so I'm sure what they are saying is not true.
The con artists behind Digital Formula have paid them for a positive video testimonial, so that you get to believe that real people are making money with this system.
But it's all fake. These Fiverr actors have appeared in other scam pages like AZ Formula, Kindle Sniper, The Ecom Formula, 30 Minute Money Methods…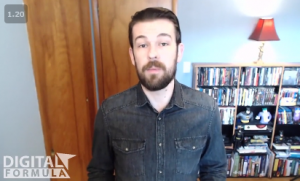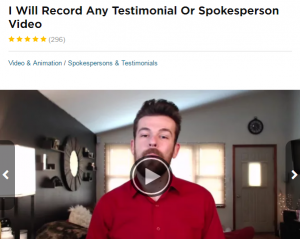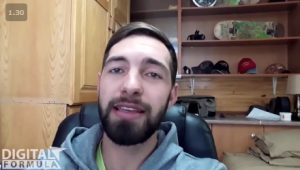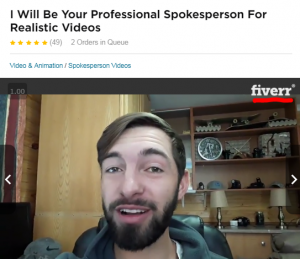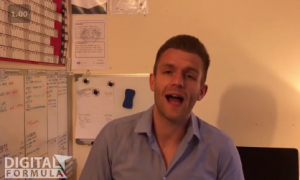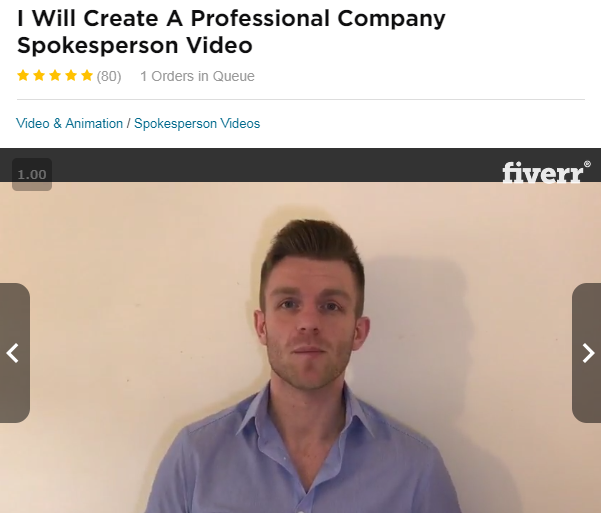 Same happens with the rest of testimonials. There's no one who has made the kind of money they talk about thanks to this product.
I'm convinced that the claim they make of having 25 members who have been making over $2,000 every day is completely fake.
If you think about it, there would be positive reviews if it was true that people are making money thanks to Digital Formula. 
And the creators of this product wouldn't have had to hire these Fiverr actors to get positive testimonies.
Who is Neil Carter?
---
We are told that Neil Carter is the owner of Digital Formula but I personally don't believe it.
I mean, why doesn't he show up or show a picture of himself? Experts in the crypto market usually have social media accounts but this Neil Carter guy doesn't give us any way to get in touch with him.
In my opinion, Neil Carter probably is a fake name used to market Digital Formula. Products like this one are usually promoted under fake names so that's why I believe that Neil Carter is not the real owner of this product.
The real creators usually hide to avoid harming their reputation.
The upsells
---
If you end up buying Digital Formula for $17, you can expect to get bombarded with upsells that can cost you at least $100.
All ClickBank products that I have bought usually have 2 or 3 upsells that I need to reject to get access to the members area.
They will try to convince you that you need them to increase your profits or make money faster, but the truth is that they just want to get as much money as possible from you.
It would make no sense that they only want to earn $17 from every customer.
Not only that, they will also share your email address with other people who offer "make money online" products, which means that you can expect to receive emails regarding other scams or poor quality products. 
Fake scarcity
---
Last but not least, they try to get you to rush into buying this product by telling you that there are limited spots available.
These people have lots of affiliates that email products like this to their thousands of subscribers so there's no way they are limiting the amount of sales they can make.
The truth is that they want as many people as possible to buy Digital Formula as fast as possible, they will never reject people who want to put money on their pocket because they want to make as much money as possible.
Conclusion on Digital Formula
---
Is Digital Formula a scam? After everything I have mentioned in this review, it's up to you how you call it.
Some people will call it a scam if they take into account the fake promises made in the sales video, since this product will not help you make $2,000 a day.
And others will not consider it a scam because they get something for their money and can also get their money back as Digital Formula is sold on ClickBank.
As I said, trading cryptocurrencies is risky but if you want to get involved in this, I suggest that you learn from people who are in the industry.
These people are usually on social media like YouTube and Twitter, so you can follow them on there. 
Not only that, they also sell courses on platforms like Udemy, so you can also go there to see ratings and read reviews from customers. This will help you decide whether or not a course is worth the investment.
Anyway, after everything I have explained, I don't recommend Digital Formula.
What about a less risky way to make money online?
---
Like I said, cryptocurrencies is a risky way to make money online if your goal is to make a stable full-time income online.
I've tried different ways to earn money online and have reached the conclusion that it was better to build an online business that could give me a consistent income month after month.
I'm grateful that I found a business model that has been working for decades and it's being used by many people who are making a living online.
It's a newbie-friendly business model that takes advantage of millions of products and services that are available online.
Not only that, you will also be able to choose a topic you are passionate about to build this business.
You can learn exactly how this business works and what method I used in my FREE step-by-step earn money online guide below:
Warning: only get my free guide if you are willing to put in the effort and time.
My free guide reveals the following:
What business model I use

The 4-step formula I followed

Why this business works

Proof that this business works

The step-by-step training and easy-to-use tools I used
And this is not all, I also show you how to get started for free today!! Yes, you will not have to spend a dime to check it all out for yourself and decide if this is right for you =)
Not only that, want to find out how to get free help and support from me and thousands of like-minded people? See my guide for details!
This business has worked for many people so what's stopping you from getting started?
CHECK OUT MY FREE EARN MONEY ONLINE GUIDE HERE!
I hope this Digital Formula review has been helpful to you and you will make the best possible decision. Don't hesitate to share it with whoever you believe that will benefit from it!
If there's something else you want to know or you have any questions, feel free to leave a comment below and I'll get back to you ASAP! ? 
Whatever you do next, I wish you nothing but the best =)