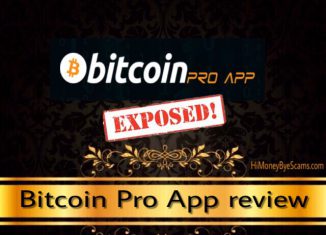 Hey everyone!
I guess you're here because you're skeptical about Bitcoin Pro App and are looking for an answer to the question: is Bitcoin Pro App a scam or legit? 
Well the good news is that I've taken a closer look at the Bitcoin Pro App to determine whether it's worth it or not and I've decided to prepare this post to let you all know why the truth about the Bitcoin Pro App.
.
Bitcoin Pro App review
---
Name: Bitcoin Pro App
Website URL: bitcoinproapp.com
Owner: "James Robins"
Price: "Free"
Created in: January 2018
Overall Rating: 5/100
.
---
If you're sick of scams, check out my 1st resource to make money online here!
---
.
What is Bitcoin Pro App about?
---
The Bitcoin Pro App is said to be the world's #1 crypto profits system.
James Robins, the spokesman and alleged creator of this software, claims everyone who has joined this software is at least making between $1,350 and $3,700 in pure profits every single day.
This magical software only places trades when it knows it's going to win, so it hardly ever loses. It has a winning rate of 93%. 
He claims this software is integrated with the biggest & most reliable asset cryptocurrency databases in the world. It works only with long-record financial assets with millisecond analysis.
And the best part is that Bitcoin Pro App does all the hard work for you, works on complete autopilot and it's free.
After watching the sales video and hearing that it's free, I was like "how does James, the 500 system developers and the 300 trading strategists profit then?".
It sounds way too good to be true, and we all know that nobody gives away free money, so how does the Bitcoin Pro App really work? It makes no sense that they're giving this software for free.
.
How the Bitcoin Pro App really works
---
The Bitcoin Pro App operates just like other binary options scam softwares that I've exposed before like 1K in 1 Day, The Bitcoin Code, 30K 30 Day Challenge, Crypto Wealth Creator…
In order to join, they'll ask you to complete a form with your full name, your email address, your phone number and a password.
After that, you'll get access to a broker account where you'll have to deposit at least $250 in order to activate it.
The problem here is that you can't choose this broker and even worse, it's unlicensed. This is a red flag because unlicensed brokers are known to get away with the traders capital.
If you invest the $250 and turn the auto trader mode on, the software will start trading but will not win the trades. It will lose them instead. That's what these so-called automated trading softwares do. They're designed to make you lose. 
If you start seeing losses and try to withdraw your money, they will not let you. They have requirements when it comes to withdrawals. Requirements like having a minimum capital or winning most of the trades.
So how do the Bitcoin Pro App scam artists profit from this? Well, they're affiliated with the unregulated brokers, which means that they're getting paid for bringing new depositors to the brokers. So they'll earn some of the money you invest.
Apart from that, you can also expect them to email you or call you and try to incite you to invest as much money as possible. They might make excuses like the software had some kind of glitch so that you think it will work.
Pay them no attention, they're capable of telling you anything you want to hear in order to get your hard-earned money.
.
Is Bitcoin Pro App a scam?
---
I have no doubt that the Bitcoin Pro App is a scam. There are too many red flags and scam signs in their sales page, so there's no way we can trust it.
.
Fake founder
---
James Robins is not the real creator of the Bitcoin Pro App. The truth is that the spokesman is an actor who sells his services on Fiverr.
He's got paid just to recite the script the hidden scammers have given to him. Actors like him sell their services for something like $5, which is not a big deal for scam artists.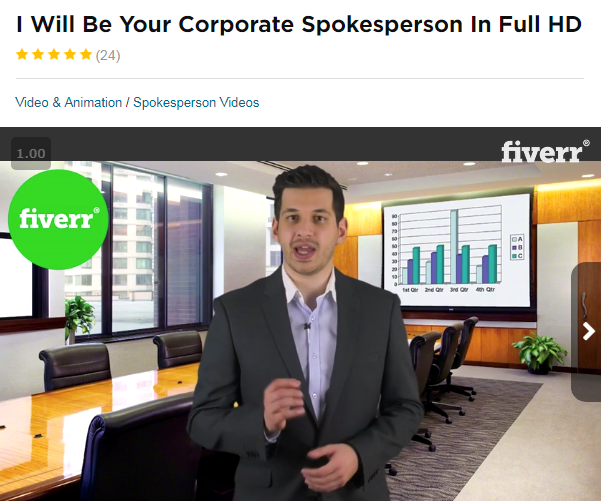 And that's not the only way we can confirm that he's not the real creator of Bitcoin Pro App. There's no information about him and the Bitcoin Pro App outside the Bitcoin Pro App sales page.
In fact, his real name is not even James Robins. His real name is Sam, just like he claims in his Fiverr profile.
.
Lie about the date of creation
---
They claim the Bitcoin Pro App was created back in 2013, but this is a fake claim.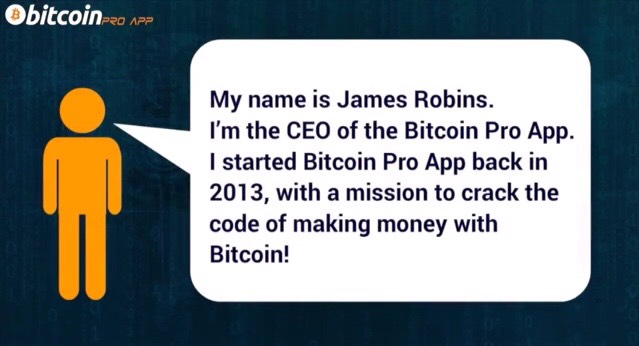 I guess they want you to think this software has been around for 5 years because to gain more credibility. The longer a company has been in business, the more legitimate it might be. 
But the truth is that the Bitcoin Pro App didn't even exist last month (December 2017). I checked out their domain registration date and it looks like it was registered in January 3rd 2018: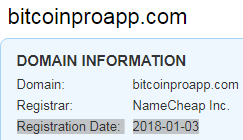 So yeah, today is January 14th 2018, so it's not even been a month since the Bitcoin Pro App was created.
.
Fake testimonials
---
The first minutes of the Bitcoin Pro App sales video we're introduced to three people who are supposed to have become millionaires thanks to this "magical" software.
However, during my research I found out those people are not real members of the Bitcoin Pro App and might not even know about its existence.
Let's take a look at this one below: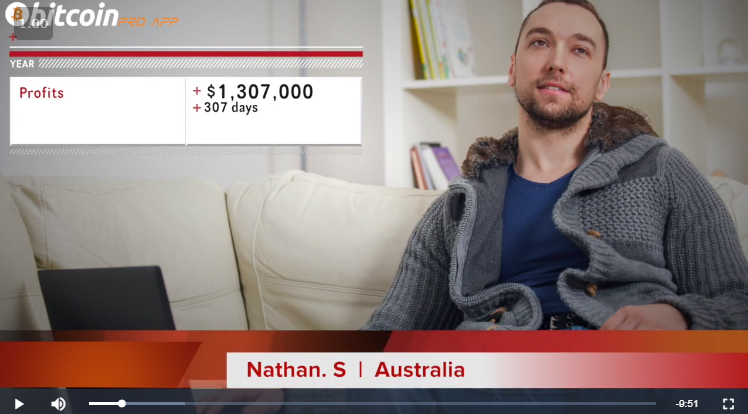 That guy's name is not even Nathan S. and he's not tried the Bitcoin Pro App. The truth is that the scammers have bought that picture on Shutterstock and have invented the profits and the name.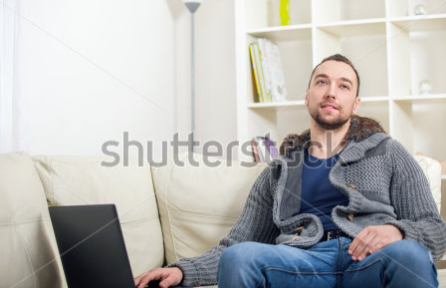 And same happens with the rest of the people who appear in the sales video. No one has become a millionaire with the Bitcoin Pro App.
In fact, the only ones who get to make money here are the con artists who have created it, that Fiverr actor and the unregulated brokers.
.
More lies
---
Other lies found in the Bitcoin Pro App sales pitch are the following:
No risk involved. Keep in mind that trading always carries a level of risk, so whenever someone claims there's no risk involved, start suspecting about their product/system. In fact, the disclaimer you can find on the Bitcoin Pro App sales page footer already indicates that you might lose all your capital.
No credit card or crypto wallet required. Another lie they tell is that this software is free and you don't need any credit card or crypto wallet. This is BS because you'll need to invest at least $250 to start trading, which means that they'll ask you for your credit card information.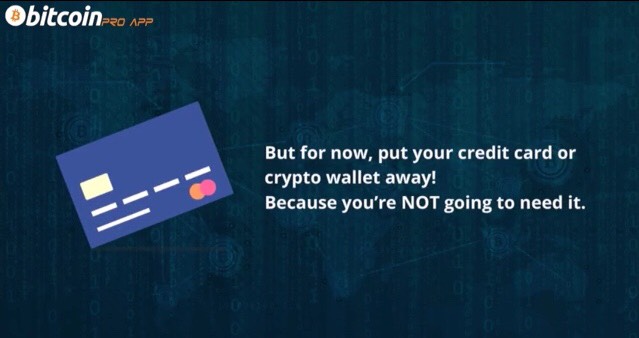 .
The right path to make money online
---
In conclusion, the Bitcoin Pro App is not a software we can trust to make money. It was only created to make money to unethical people who don't care about you, so there's no way I can recommend it.
They lie about the testimonials, the money you can make, the founder, the date of creation, the real price, the earnings…
They just prey on newbies and unexperience people who know nothing about trading or making money online.
Yes, there are people who have made a fortune by investing in cryptocurrencies, but if you're a newbie or are on a low budget I don't recommend that you get involved in the cryptocurrency world because they're very volatile and carry a certain level of risk.
If you're looking to make a full-time income online, keep in mind that it requires hard work, patience, persistence, learning, among other factors.
That's why I recommend that you avoid all softwares and programs that promise you'll earn lots of money in no time or without working, since most of them end up being scams.
If you're committed to doing what it takes to earn a living online & more, I strongly believe that my top ranked digital marketing platform will help you with this.
This platform is very affordable (free to join by the way) and provides step-by-step courses, video trainings and other useful tools that will guide you through the process of building an online business based on your passions.
When it comes to support, you can rest assured knowing that there's always someone willing to help you out inside this platform. I'll personally be there for you!
If you're interested in learning more, check out my full review by clicking the button below:
Looking forward to seeing you inside! It's time you get on the right track to make money online!
If you have any questions or want to share your opinion concerning Bitcoin Pro App or anything else, don't hesitate to leave a comment below and I'll get back to you soon.
Best wishes 🙂