Hey guys!
I'm sure everyone involved in the online business world has asked this question at least once in their lives. There are many ways to earn money online, but not all of them are legitimate.
Those of us who have fallen for an online scam in the past know that it's possible to earn a living online because scammers have done it at our expense, but they always work unethically and illegally.
Therefore, you wonder if it's possible to earn money online without having to lie or scam anyone. The answer is yes. 🙂 Scammers and big corporations are not the only ones who get to make money online.
There are millions of hard-working and passionate people who are generating an online income in an honest and fair way.
I know how it sucks to get scammed when what you really want is to do things the proper way. 
The purpose I have with this post is to help you choose a legit way to make money online so you focus on what works and never fall for scams again.
.
Get paid to perform tasks
---
This is a good option for people who want to spend their free time to earn extra money. You basically join some sites that will pay you to do some tasks like the following:
View ads. Yes, you can get paid to click ads, most sites usually pay between $0.01 and $0.05 per ad.
Watch videos. Similar to getting paid by viewing ads, you can watch videos where appear ads.
Try new products and services. 
Play games online. It can even be fun to make money while playing games.
Download apps. This one is also good but you need to make sure that the apps you download don't contain malware.
Visit websites. Webmasters want visits to their sites so some are willing to pay you for it.
You can make an extra $50-$100 per month by performing these kind of tasks, but note that it will mostly depend on the time you dedicate to it. One of the most trusted sites you can join is ClixSense.
.
Get paid to sell your own product/service
---
This one consists in giving out something you own in exchange of money, just like it's done offline lol.
It's a good idea to sell your products online because you can reach lots of people who may be interested in what you offer.
There are lots of online stores you can sign up to and start selling your services and products, no matter if they're physical or digital:
Amazon. You can sell clothes, apps, games, electronic devices, accessories, books, ebooks, handmade products, makeup products, CDs… 
eBay. I'm sure you already know this one too lol. This one is similar to Amazon.
Etsy. This is a great platform to sell art, vintage and handmade products.
Udemy. This one is basically to sell online courses about anything and everything.
Wallapop. This is a Spanish marketplace where you can sell stuff you don't use or no longer want like phones, computers, furniture, clothes, videogames, books, even cars…
Todocoleccion. Here is where you can sell antiques, collectables, art… I remember when I was younger I used to collect old magazines and found some of them in Todocoleccion, so if you have old newspapers, comics or magazines you no longer want, this is the place to sell them!
You can even build your own website to promote the services and products you offer, it's a great way to get them out there!
.
Get paid to freelance
---
Many people freelance to earn a living, so if you have some kind of talent that can help others, then freelancing can be a great option for you. There are sites where you can promote your services and search for jobs. 
No matter if you're a writer, a translator, a graphic designer, a coach… you can join some of these freelancing sites and find people who need your help:
Fiverr.

Upwork.

People per hour.

Freelancer.

Toptal.

Simply hired.
These sites I listed above are also good places to find professionals to hire in case you already have a business and need to find someone to work on tasks you don't like or are not good at.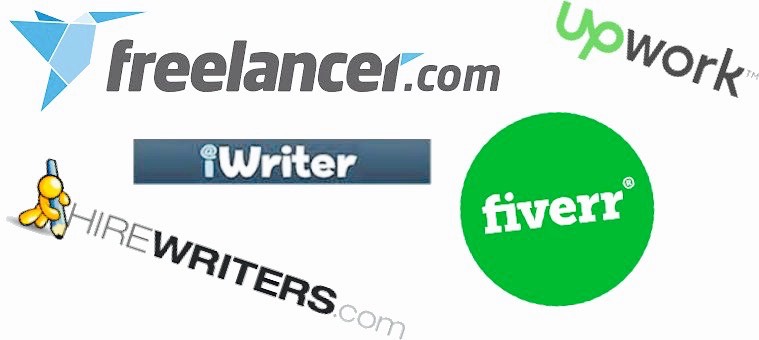 .
Get paid to display ads
---
If you have a blog or a website (you can learn to create one by clicking here), you can monetize it by displaying ads.
You can do this by joining: Google Adsense or other ad networks like RevenueHits, PopAds, Infolinks, Media.Net… 
Note that you can make thousands of dollars from ad networks but it won't happen overnight.
You'll first need to focus on creating interesting and valuable content for your site in order to attract visitors and make money.
If your goal is to make money in the short term then this is not for you, this is good for the long run.
.
The best legit way to make money online
---
Want to know which is my favorite way to make money online? Affiliate marketing!
Why? Well, I have many reasons why affiliate marketing is my #1 pick, these are three of them:
Affiliate marketing is a business model that benefits all the parties involved in it.
Affiliate marketing is easy to understand and sustainable in the long term.
Affiliate marketing allows you (the affiliate) to create residual income. If you're wondering what residual income means, it's getting paid a lot of times for something you've only done once. 
An affiliate marketer's job is to connect someone's product to potential customers. In other terms, promoting other people's products and earning a commission for each sale.
Let's say that you promote someone's product once and lots of people purchase that product through your affiliate link, then you'd earn lots of commissions for something that you've done only once. That's making residual income! 
Sounds good? And another thing that I love is that it's possible to start for free! A lot of companies offer affiliate programs that are free to join. If you think about it, why would someone make you pay if you want to help them market their products?
Other options like freelancing or performing tasks like filling in surveys, don't enable you to make residual income because you're paid depending on the amount of work you do, so the more tasks you do, the more you get paid. However, if you stop doing tasks, you stop earning money.
If you want to make residual income and are committed to building an affiliate marketing business, I highly recommend that you check out Wealthy Affiliate.
It's an online business platform where you'll be taught to create and grow your own business through step-by-step courses.
You won't only get the proper training and tutorials, you'll also receive help and support from the community members (included myself) and owners, this way you won't feel stuck or alone during the process.
If you want to know more about Wealthy Affiliate, click the button below to read my detailed WA review:

When you join, I and other members will welcome you to the community and guide you to get started. Looking forward to seeing you inside! 😀  
I hope this post has been helpful to you and now you know which way to make money online is for you. 
If you have any questions or would like to share your opinion about making money online or online scams, feel free to leave a comment below and I'll reply as soon as possible. 
Whatever you do next, I wish you the best! 🙂