Hey everyone!
I recently came across two clone websites called 12 Day Millionaire and Copy My Cashflow so I thought I would write a post that applies to both.
There are too many scams out there so it's great that you are doing your research to make sure you know what you are in front of.
If you have questions like "is 12 Day Millionaire a scam?" or "is Copy My Cashflow a scam?", then you're in the right place because I'm going to reveal the truth about these websites.
In this review, I will show you what these websites are about, how they really works, the red flags I've found and more.
12 Day Millionaire & Copy My Cashflow review
---
Name:
12 Day Millionaire

Copy My Cashflow
Websites:
therichplumber.com

12daymillionaire.com

12dm,biz

guruwealthpackage.com
Owners: "Josh"
Price: $37 + upsells
Overall Rating: 1/10
---
If you're sick of scams, check out my 1st resource to make money online here!
---
What is Copy My Cashflow & 12 Day Millionaire about?
---
I came across the 12 Day Millionaire sales page some days ago but then I discovered that it was the same as Copy My Cashflow, so I thought I would write a review to expose both sites.
12 Day Millionaire sounds like a get-rich-quick scheme because there's no way to become a millionaire in a short period of time.
And the Copy My Cashflow name is also misleading because copying someone websites doesn't mean you are going to get the same results, there are many factors to take into consideration when it comes to making money from websites.
Both sites remind me of other "clone websites" like Profit With Our Sites, Clone My Websites and Copy My Websites. Scam artists usually create multiple websites to promote their crappy products.
The 12 Day Millionaire sales video doesn't even mention "12 Day Millionaire", which indicates that it's a copy of "Copy My Cashflow".
Josh, the alleged owner of this system, claims he's going to copy over to you his money-making websites that have earned him over $10,000,000 in 2 years.
He tries to convince you that he's on your side because he's not promising that you will make millions overnight, just like the other gurus do.
Well, I've noticed that scammers are taking advantage of the fact that some people believe that a get-rich-quick scheme means to make millions overnight. But the truth is that promising you will earn $1000 the very first day is also a "get-rich-quick" scheme.
So don't believe people who make promises of easy and fast money, they are no different from the con artists they bash. 
According to him, you don't need any previous experience or special skils to make this work, you only need to set up your account which only requires you to click a few buttons.
This guy claims your only task is to check out your money-making account to see the money is coming in because he will do it all for you. How generous of him, isn't it?

How in the world is someone going to make money to other people for nothing? It makes no sense. 
If he's already a millionaire, why does he take the time to create a sales video instead of enjoying his millions??
The truth is that he's telling you what you want to hear just to get you to purchase this system. You're not going to get the account that has allegedly generated $175 and the websites provided are not making a dime.
The sales videos are full of fake claims and lies, which I'm going to reveal in a bit.
How 12 Day Millionaire & Copy My Cashflow really work
---
12 Day Millionaire and Copy My Cashflow work just like other low-quality/scam products that I've reviewed.
They get you excited to take your money and then bombard you with upsells and downsells to get more money out of you. 
This wouldn't be a problem is what they delivered was valuable, but it is not. They deliver very little.
I'm tired of products like these that give false expectations to people who are looking to get started. Because of these scam products, some newbies start thinking that there are only scams online and lose hope…
Even though the spokesman doesn't mention how you are going to make money, I'm very familiar with the business model these products are focused on.
The business model
---
Remember the screenshots of the money-making accounts that the spokesman shows us? 
These screenshots show an affiliate dashboard, which means that the business model is affiliate marketing.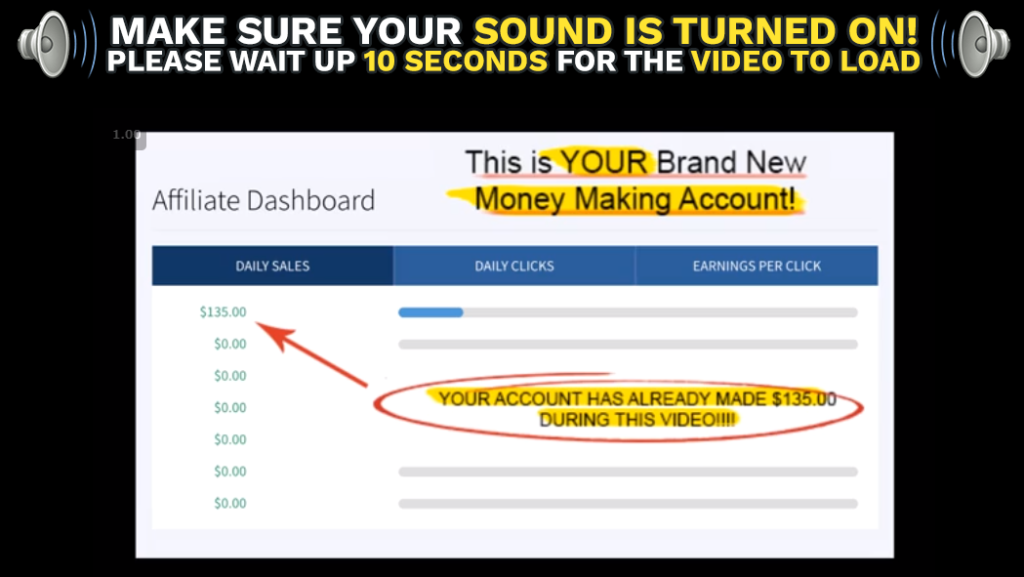 If you haven't heard of it, affiliate marketing is a legitimate business model that you can use to make a substantial income online.
Your job as an affiliate marketer is to promote other people's products/services and will earn commissions for each sale you make.
In other words, you work as an intermediary between companies and customers.
It can be a very lucrative business model depending on the way you use it, but the problem is that 12 Day Millionaire/Copy My Cashflow does not teach you how to build this business the proper way.
Why Copy My Cashflow & 12 Day Millionaire do not work
---
The reason why these products do not work is because the training provided doesn't go over everything you need to know to build an online business through affiliate marketing.
The fact that it's a "done-for-you" system is a big red flag because it means that you don't have control over the websites provided, so if Copy My Cashflow or 12 Day Millionaire shut down, guess what… The websites also stop making money. That's why these products are not a good solution for the long-term.
Another reason why they don't work is because the kind of websites provided are one-page sites that are not liked by the search engines like Google, since they do not contain valuable content.
What does this mean? These websites will not get ranked on the search engines so they will not get free organic traffic, which is the best kind of traffic.
They don't even teach you how to find great products/services to promote, which is very important because you need to make sure your audience is going to benefit from what you sell. 
I mean, you might make a quick buck if you do the same they are doing, which is to sell low-quality/BS products. But is it good for the long-term? No, because will not take you seriously if they see that you are promoting scams.
Click here to check out my FREE affiliate marketing guide!
Copy My Cashflow & 12 Day Millionaire scam signs
---
There's no doubt that Copy My Cashflow and 12 Day Millionaire are the same scam, just like I said in the title of this post.
They are no different from these other products I have exposed recently:
There are too many scam signs that I don't even know where to start. I'm going to point them out so that you are aware of the lies they tell you.
Josh doesn't show up
---
Let's start with the owner of 12 Day Millionaire & Copy My Cashflow. 
The person behind these products claims to be Josh, but he doesn't mention his last name and he doesn't even show a picture of himself, which is a red flag because there's no way to verify his identity.
Knowing the creator of a product is important because it can help you determine whether or not to trust it.
How can we trust someone who is hiding and doesn't even tell us how to find more about him or how to get in touch with him? 
I personally believe that Josh is a made up character used to promote this scam because scammers usually invent characters for their scams.
"My doors will be closing tonight"
---
The spokesman tries to push you to purchase these products by telling you that the spots are limited and that today is the last day he's letting people in.
But don't worry because Copy My Cashflow and 12 Day Millionaire have existed for months already, so there's no way today is the final day these products are available.
I'm sure that nothing will have changed if I check out the sales pages tomorrow.
The truth is that they want you to fall for this scam as soon as possible, and they also want to make as much money as possible so there's no way they are putting a limit when it comes to the number of purchasers.
The video testimonies are not real members
---
The people who appear in the sales video and claim to have earned thousands of dollars thanks to these products are not real members.
These people have not purchased 12 Day Millionaire or Copy My Cashflow so their testimonies are fake.
I know this because I've seen them appear in other scam products so their faces looked familiar to me. They are Fiverr actors who sell their services for as little as $5, which is no big deal for the con artists.
Let's see some of them and the proofs that they are Fiverr actors: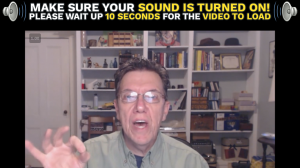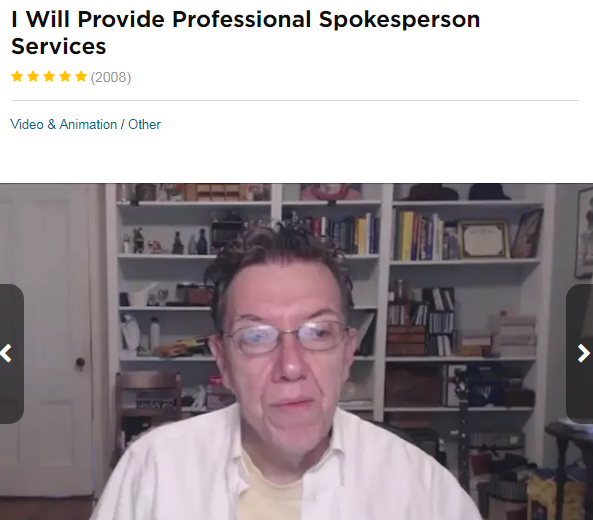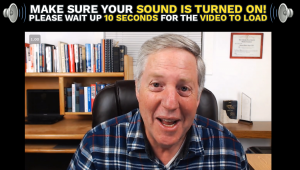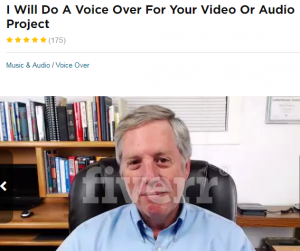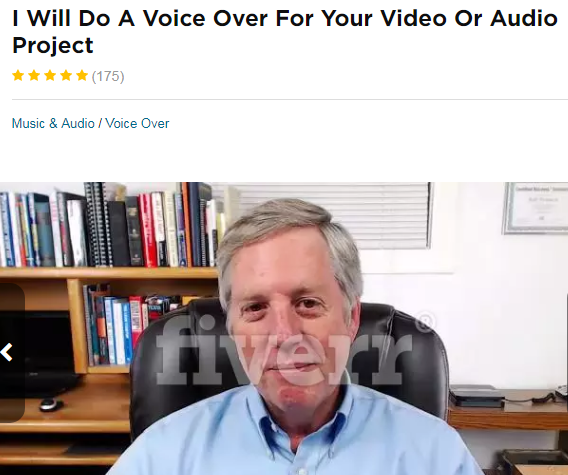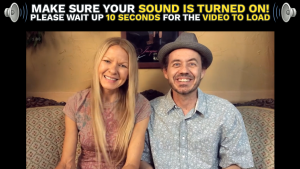 Fake success stories
---
What about the PayPal earnings snapshots? They are fake and the people who appear in the pictures are not real members.
They have nothing to do with these scam products and they might not even know that their pictures are being used deceive people.
For example, this old woman who appears in the picture below is not a genuine testimonial because her picture can be found on other websites, which means that the scammers are just using her picture for a fake success story.
They have downloaded her picture and have added to the PayPal account screenshot to make it seem that it's her account. Her real name might not even be Lisa.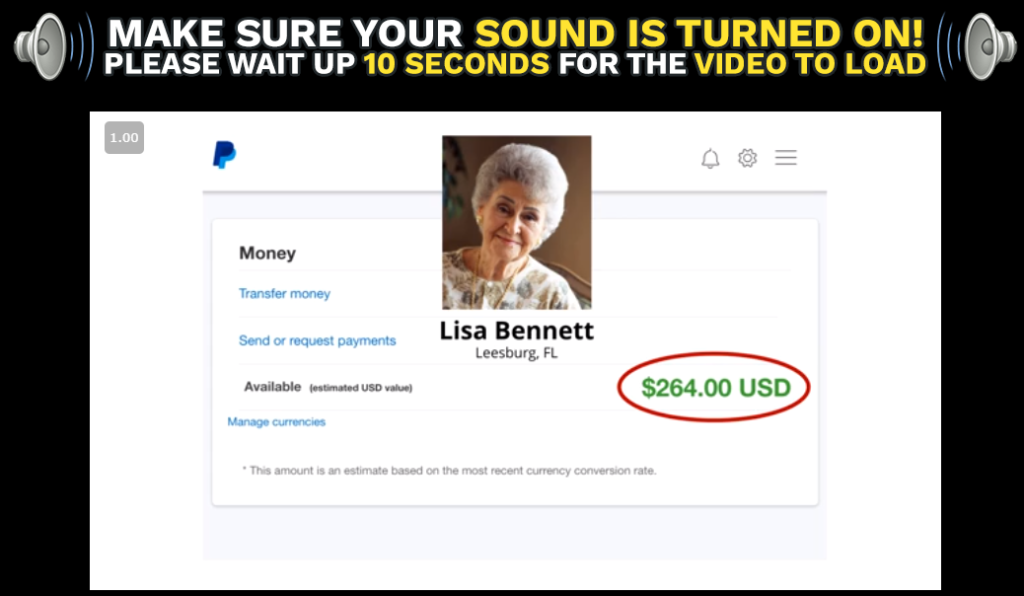 I even read the earnings disclaimer and it turns out that they do not track the earnings of the members, so it's clear that the success stories are invented.
Lack of transparency when it comes to the price
---
Another red flag is the fact that they are not honest about the total cost.
The spokesman claims you only need to pay an initial fee of $37 and that's it, he will not ask you for another dime.
But seriously, it makes no sense that he's going to sell a system that has supposedly made him millions for only $37. 
These scam products always have hidden costs so you can expect to be bombarded with upsells and downsells if you pay the initial $37.
They will try to convince you that you need their other products/systems to increase your profits, but the truth is that they just want to take as much money as possible from you.
How to make real money from websites
---
After everything I've found out, I conclude that I don't recommend 12 Day Millionaire or Copy My Cashflow.
They lie about the testimonials, they lie about what it takes to make money online, they don't even explain what these products include or what you are going to learn… There's no way I can recommend these products, but you are free to do whatever you want.
The way to generate an income from websites is by putting in the work and time. No matter the method you use, there are no ways to earn money without doing any work.
With the right training and easy-to-use tools, I believe anyone can build an affiliate website to make a full-time income online.
There are many things to learn and apply to start making money, and this does not happen in a day. You need to learn to choose relevant products, create valuable content, know which words to use to rank your website, get high rankings to your website in order to get visitors…
There's no much to take into consideration so I created a FREE step-by-step affiliate marketing guide where I explain what I and other people do to make money using this amazing business model.

In my guide I also show you where you can get the training and tools that I'm using, and how you can get started for free!
Yes, you can check it all out without spending a dime, so no worries because it's risk-free to get started =)
On top of that, I also let you know that you will not be alone doing this because you will receive help and support from me and other affiliate marketers and online entrepreneurs!
There's no reason you can't do this if you are committed to putting in the effort and time!
CHECK OUT MY FREE AFFILIATE MARKETING GUIDE HERE!
I hope this review has been helpful to you and you will make the best possible decision. Don't hesitate to share it with whoever you believe that will benefit from it!
If there's something else you want to know or you have any questions regarding 12 Day Millionaire or Copy My Cashflow, don't hesitate to leave a comment below and I'll get back to you ASAP! ? 
Best wishes =)